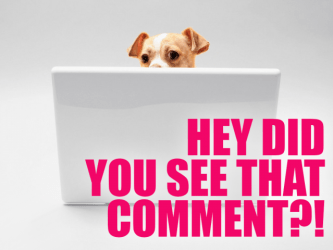 Good tidings, explorers! Has the week been kind to you? It's freezing around here but I got a seat on the bus today so I'm feeling pretty optimistic.
The L Word premiered a decade ago so we spent all week making collages of I.F.C.'s face out of Diva cups (find them in the merch store soon!). Okay, not true, but it is L Word Week which means the A-staff discussed their fantasy episodes, how they actually watched the show, liquor-in-the front cocktail recipes among other once-in-a-decade gems.
Speaking of TV, Chelsea recapped Flowers In The Attic so you didn't have to watch it and writers dropped a slew of other recaps including Couples Therapy, Star Trek, Lost Girl, American Horror Story: Coven, Pretty Little Liars and The Fosters.
Then DeAnne Smith shared her tips on living large and Ali and Riese went head to head in the Diva Cup vs tampons war. Does it get any better than that?
Now sit back, pour yourself a cup of tea (it's National Tea Month after all) and check out this week's illustrious comment award winners!
---
On Saturday Morning Cartoons: Walk:
The Get Up Stand Up Award to Jack and V:

On Top 10 Things I'd Rather Do Than Put A Diva Cup Inside of Me:
The Your Childhood Is Over Award to Hat:

The Perfect For Your (Lunch) Box Award to Jessica:
The Hat Attack Award to Sally:
On Flowers In The Attic Movie Recap: What The F*ck:
The Ignorance Is Bliss Award to karmalaluna:

On Top 10 Things I'd Rather Do Than Put A Tampon Inside Of Me:
The Oh Tampon Tree, Oh Tampon Tree Award to Erin:


The Moar Tamponz Award to Northern-Barbarian:

---
See a clever, hilarious or thought provoking comment around this website-ship? Email it to me at: carrie [at] autostraddle [dot] com!