It's been ten years since The L Word premiered, and we've got lots to talk about. Welcome to The L Word week!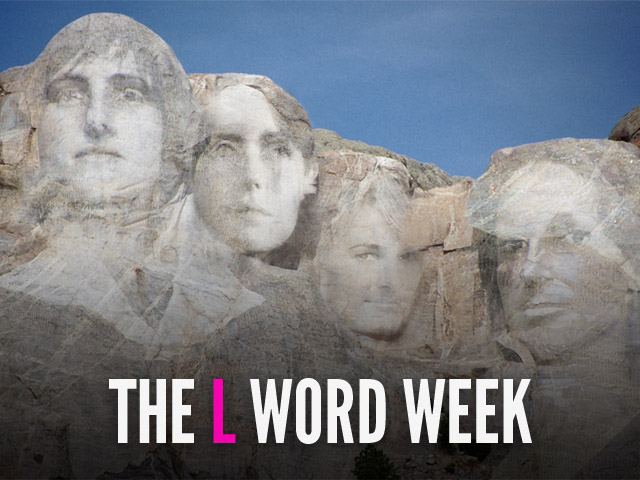 ---
The tenth anniversary of The L Word obviously conjures up a variety of emotions, from depression (fuck I feel old) to annoyance (Dana's death: WHY?!?!) to hysterical laughter (this coffee tastes like poopy shit). The show, as ridiculous or overwrought as it often was, is a cultural touchstone for our people. For many of us growing up, it showed us what an adult queer life surrounded by supportive like-minded friends might look like. As embarrassing as it is to admit, The L Word taught us how to be queer. It showed us a sexed-up, glossy, desirable version of a lifestyle that was so often (in mainstream media) shrouded in fear, mistrust, and tragedy. Was it unrealistic? Obviously! I mean, remember when Jenny got lost at sea with her Pomeranian? That shit was absurd.
But one area in which I found the show refreshingly relatable was when it featured the gang enjoying marijuana. As a premium cable show, TLW didn't feel the pressure to place any sort of censorship or message on its recreational drug use. In fact, some of the show's best moments of bonding took place during a smoke hang or a party. Remember the time Shane made weed brownies for the Les Girls house party? Or when Jenny and Shane would bum around their house sharing a bong? I'm pretty sure Lover Cindy was stoned throughout her entire season. In honor of those good times, I've compiled a list of your favorite characters and the strains I think they would smoke. See if any of these apply to you; who knows, you could be smoking very Shane today.
---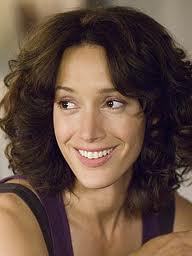 Bette Porter
What She Would Smoke:
As the pantsuit-clad Alpha female of the group, Bette is in control at all times. She would favor a heavy indica with a depth of flavor like Purple Kush. It would be perfect for unwinding after a long day at the gallery or college, and mellow enough to turn her brain off without stressing her out.
How She Would Smoke It:
Health-conscious Bette would either smoke her weed out of a hand-carved artisanal pipe made by the monks from that silent retreat OR she would enjoy a glass sculpture bong from the Provocations exhibit. Talk about unique: it would be the first bong ever to feature Jesus having anal sex with Mary Magdalene! Also, Bette would weep every time she beheld its beauty, just FYI.
---
Tina Kennard
What She Would Smoke:
Tina went through so many personality shifts throughout the series that she would need a nice hybrid to complement all her moods. Girl Scout Cookies is a great strain that remains trendy, and gives a relaxed but uplifting high. Great for those moments when you are running a movie studio or kicked off the basketball team for being bisexual. You know, a typical Tuesday.
How She Would Smoke It:
A big, clunky old school vaporizer that she cannot take anywhere, and that won't slide off the table when she flips it. And she'd def take a hit off of Bette's artisanal bong or pipe.
---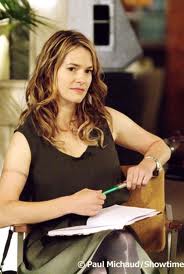 Alice Pieszecki
What She Would Smoke:
Bright and bubbly Alice would definitely partake in a sativa that sparks her creativity and inspiration. She would probably like Super Sour Diesel to rein in her focus when studying The Chart, or Jack Herer to stay up all night to fine tune her pitch for that L.A.'s Best Nipples article. Note to self: pitch exact same article to Riese.
How She Would Smoke It:
Since Alice is stylish and always on the go, she'd have a sweet vape pen like the Pax vaporizer by Ploom. It's little, it's cute, and it comes in different colors. I got one for the holidays and I'm obsessed. Am I trying to draw parallels between myself and Alice? You bet. Oh who am I kidding, I'm Jenny Schecter.
---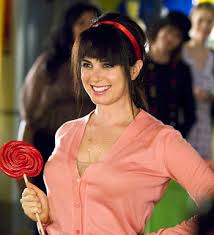 Jenny Schecter
What She Would Smoke:
Oh Jenny. What would you smoke, besides starlet's tears and a vapor made from your own self absorption? She would definitely be into something heady and mind-melting like the hybrid White Widow. A few hits of this shit, and you'll be in a Holocaust-themed Fin de Siecle circus pantomime fantasia of your own making.
How She Would Smoke It:
Perfectly rolled little joints that she keeps in a retro silver case and smokes through one of those old timey cigarette holders like Audrey Hepburn used in Breakfast at Tiffany's. Ugh, she would think she was Hepburn reincarnated.
---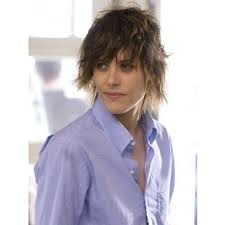 Shane McCutcheon
What She Would Smoke:
Laid-back Shane is obviously an indica girl at heart. She'd hit up something classic like an Afghan Kush or Skywalker OG. Something to keep her calm whether she's stalked by vengeful one night stands or watching her hair salon/skate park burn to the ground. UGH, remember when she tried to be a photographer?
How She Would Smoke It:
We're already familiar with Shane's affinity for edibles, but she'd probably favor blowbacks from gorgeous extras or Carmen.
---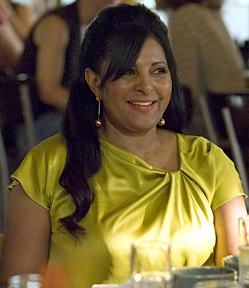 Kit Porter
What She Would Smoke:
Remember the time when Kit was a real character? You know, before the Chaiken decided to use her as a social experiment to find the myriad of vocal inflections one can use with the phrase "baby girl"? Between that and a series of wigs made of licorice, Pam Grier deserved a hell of a lot better. Kit would probably put on a relaxing Betty CD (JK they are awful) and jam out with an ounce of Blue Dream at her side.
How She Would Smoke It:
Kit would light up with a simple glass blown pipe that she got as a gift from Aaron Neville back in the early 90's. That is until Bette storms in, breaks her pipe, and berates her for her life choices. Dammit Kit, she is just looking out for you!
---
Dana Fairbanks
What She Would Smoke:
I think we can agree that Dana would never buy weed for herself, too scared to fail a drug test or get busted for behaving badly. This means she'd be bumming off Alice, much like that friend of yours who refuses to get a weed card but keeps asking you to buy stuff for her. She'd enjoy something uplifting and giggly like Sour Cheese or Strawberry Cough.
How She Would Smoke It:
Colorful novelty pipes that she would invariably leave out when her uptight mother came to visit. Oh girl, no one believes that your ounce of green is catnip for Mr. Piddles.
---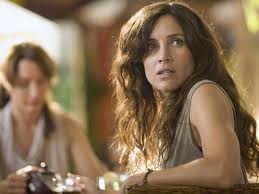 Helena Peabody
What She Would Smoke:
Helena always struck me as more of a cocaine and adderall girl, but once she gets that personality transplant in season three she'd probably be all over Hindu Skunk. Something balanced to level you off, when you've won a high stakes poker game or you've been sentenced to prison. Cover all your bases.
How She Would Smoke It:
An expensive vaporizer that she bought with this month's rent money. Sorry Alice!
---
Sounder I and II
What She Would Smoke:
Anything she could get her grubby little paws on. Wouldn't you if Jenny Schecter owned you?
How She Would Smoke It:
Contact high from snuggling in Shane's lap. We should all be so lucky.