It's been ten years since The L Word premiered, and we've got lots to talk about. Welcome to The L Word week!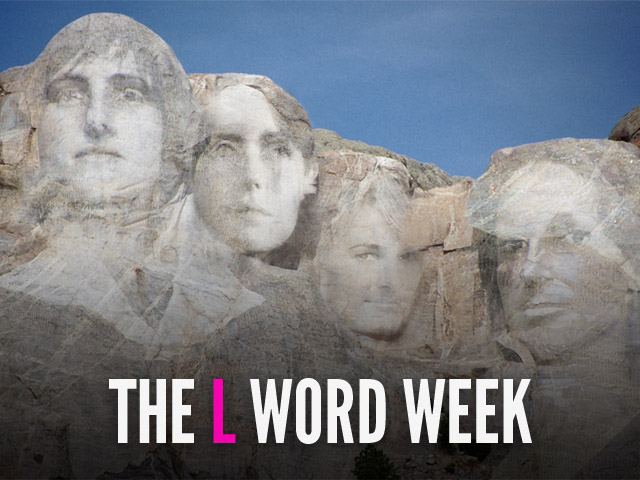 ---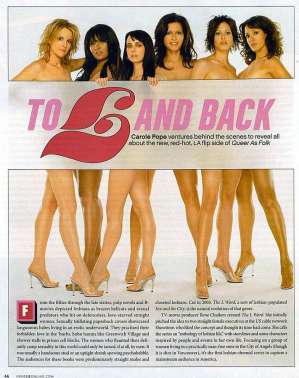 Ten years ago today — January 18, 2004 — Showtime aired the first episode of its groundbreaking and hotly anticipated lesbian drama series The L Word and was met with "critical acclaim and instant popularity." That first season remains the series' best, and despite the show's gradual decline in quality and its abysmal sixth season, The L Word remains an enormously significant slice of lesbian pop culture and one that changed many lives — including mine. (I had a lot of feelings about Shane, you guys.) Eventually, it was through the The L Word recaps I published on my blog and on The L Word Online that I met most of the humans who comprised Autostraddle.com's founding team. As funny as it is to admit it, if it wasn't for The L Word, Autostraddle wouldn't exist. The communities that fostered online around the show were as transformative as the show itself, and therefore it seemed proper that we pay The L Word its proper dues right here on Autostraddle, right now.
For the next two weeks we'll be serving up a whole U-Haul's worth of L Word-related content. This will include such gems as Riese and Laneia's Oral History of how online L Word fan communities enabled us to "come into our own" and eventually brought us together here,  L Word themed cocktail recipes, a critique of Latina representation on The L Word, an essay about Jenny Schecter from a very special guest writer — and so much more!
To get you geared up for the week to come, we've got some of the best L Word related content we've published here on Autostraddle since the show stopped airing, linked below. But first, a video, perhaps?
Autostraddle Presents: "TLW WTF?" from autostraddle on Vimeo.
Top 12 Best "L Wordwp_postsEpisodes Ever – Start here! This is where you'll find our guide to watching The L Word for the first time, as well as my favorite L Word episodes of all time.
25 Reasons Why The L Word Should Come Back in 2014 – Because this is the way that we live… again.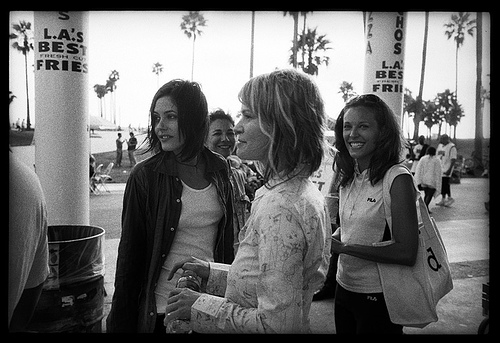 25 Lesbian Relationship and Friendship Truths As Told By "The L Word" – "Just because a girl says she's straight doesn't mean she won't make out with you. (Or date you.)" and more things we learned from The L Word. Gifs and pics galore!
Style Thief: How to Dress Like Bette Porter – A fashion ode to the ultimate power dyke. We're stripping down Bette Porter.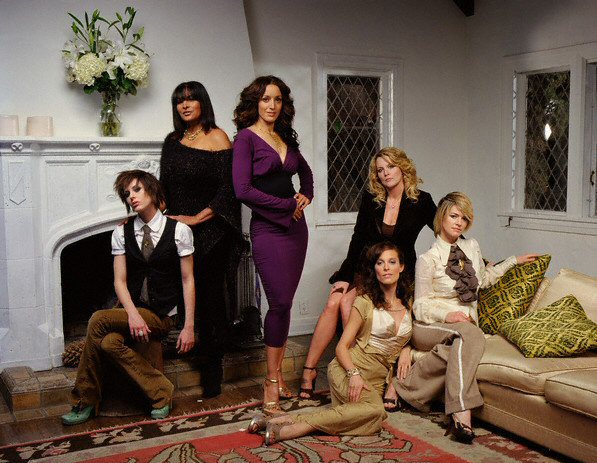 Top Ten "L Wordwp_postsGuest Stars: From Tegan & Sara to Alan Cumming – Surprisingly enough, you won't find Betty on this list! But Gloria Steinem is definitely on it.
Autostraddle Presents: "The L Word WTF?!wp_postsVideo Part #1 – "THE MUSIC BEGINS! And THEN! Bam!! -Max feels the baby kick BAM! – it's Henry's back fucking Tina – the music rises and BAM-BAM – Kit's talking crazy BAM! The Nanny gives Angus a Blow Job BAM! Jenny with the paper dolls–"
Autostraddle Presents "The L Word: WTF!!?wp_postsVideo Part #2 – "THE MUSIC BEGINS! And THEN! Bam!! – Max punches Tom BAM! – Catherine's f*cking Helena with the cash – the music rises and BAM-BAM – Gomey says you can't get up in there BAM! The Nanny gives Angus a Blow Job BAM!"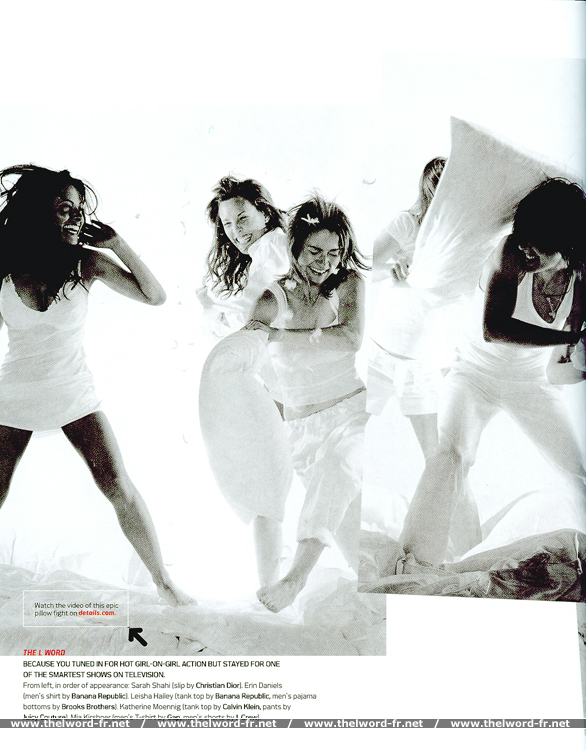 100 Pictures of Shane – Probs the most important work I have ever done.
Playlist: Shane McCutcheon – Probs the most important work Crystal has ever done.
All Those Loving Laughing "L Wordwp_postsCast Members: Where Are They Now? – Not sure where they are NOW now though. But this is where they were in 2009.
Laurel Holloman Would Make Bette Porter Swoon, Too: The Autostraddle Interview – Jess chats with Laurel about her emerging art career, the controversy over The Kids Are All Right, her iconic lesbian roles as Tina and Randy Dean, what TV shows she'd love to be on, whether she'll act again and much more! Plus, come face to face with Laurel and her artwork at The Dinah this Spring!
NY Times Talk Panel: Jennifer Beals is a Perfect Human and Ilene Chaiken Talks A Lot – "I had to to my best to serve the story, but the final season just didn't do these women justice. It should've been a celebration of love and friendship."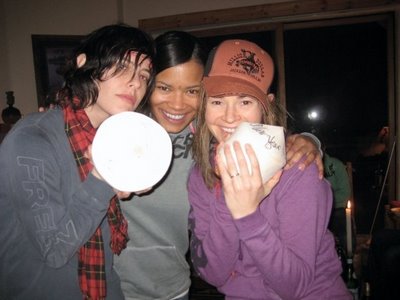 Live from Australia: Things I Don't Understand About "The L Wordwp_posts(or "Crystal Loves Papi") – "See … I'm a little behind regarding the going-ons of this show because 'til just last year, I hadn't even seen it. Some could say that makes me a lousy lesbian but in my defense, Australian free TV only aired the first season which's why "this train's running so late for lezzie town."
Jennifer Beals Shoots L Word Book, Is Perfect: The Autostraddle Interview – Jennifer Beals, Supreme Being of Life, talks to Autostraddle about her new photography project The L Word Book, disappointment in Obama, the Johnny Weir controversy, the possibility of a movie, the TiBette phenomenon, closeted Hollywood actors, and just what makes her so goddamn perfect.
In Honor of NYC Pride, The L Word RECAP Returns with (15% of) Episode 211: "Loud & Proud"-If you forget the whole child-rape-flashback thing, the Papa Porter dying thing, the Helena-wasting-time-Tina-could-be-with-Bette thing, the paper-dolls/Baruch Atah LaLa Hoolehay Heeyhoooo thing, the Marc pantsing himself thing (when he really should just write "fuck mewp_postson his chest) and the Jenny/Random Elder thing, Loud and Proud is one of the series' best episodes. Let me rephrase this: if "The L Wordwp_postswas "The Dana & Alice Show,wp_postsLoud and Proud would be one of THAT show's best episodes.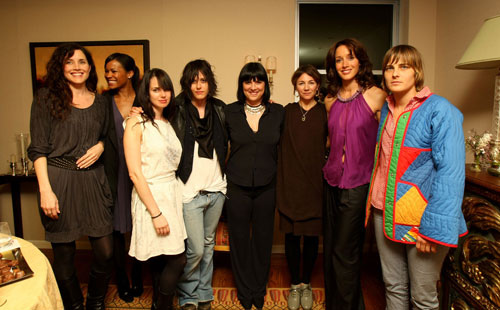 The L Word Top 15 Sex Scenes Of All Time AND THIS IS WHY ALL OF YOU ARE HERE RIGHT NOW