Over the course of its hackneyed six-year run, The L Word attracted a bizarre assortment of guest stars and cameos, drawing equally from the standard pool of lesbian icons and an ocean of rest-of-the-world celebrities. The show also had a knack for sticking these guests in the weirdest parts of the weirdest episodes, ever.
For all its failures, The L Word rocked at casting, especially casting bit parts — Rosanna Arquette as Cherie Jaffe, Devon Gummersal/Brian Krakow as Lisa the Male Lesbian, Clementine Ford as Molly, Guinevere Turner as Gaby Devoux, Kristanna Loken as Paige, Ossie Davis as Bette's father, Holland Taylor as Peggy Peabody, Elizabeth Keener as Dawn Denbo, Kelly Lynch as Ivan and on and on. But what was really special and funny is when they picked the guest/actor first, and the role second. Then we got a big heaping serving of L Word Rando-Pie, and it was totally delicious.
+
Top Ten Terrible/AWESOME L Word Guest Stars
+
10. Camryn Manheim as Veronica Bloom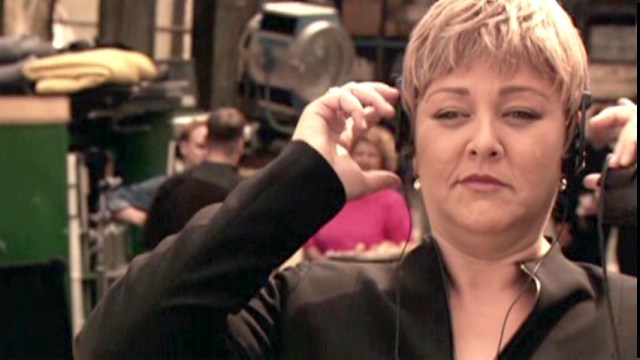 She had us at "What do you dress like? Are you the poster child for the under-nourished and gender confused?"
+
9. Melissa Rivers as Melissa Rivers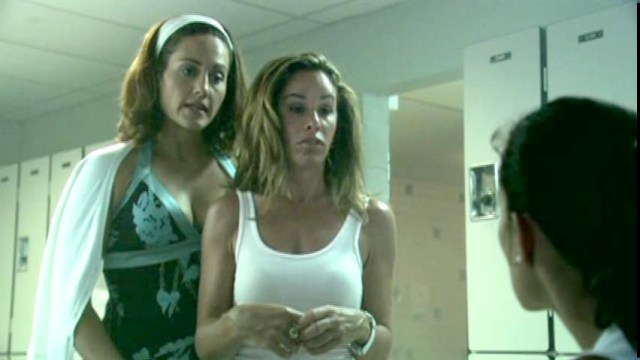 Based on everything you knew about character development, you'd predicted that Dana's dumping of Tanya would be a big scene, but thanks to this weirdo, Tanya flew off into the sunset, leaving Alice and Dana alone with their dildos and then cancer!
+
8. Tammy Lynn Michaels as Lacey Hardaway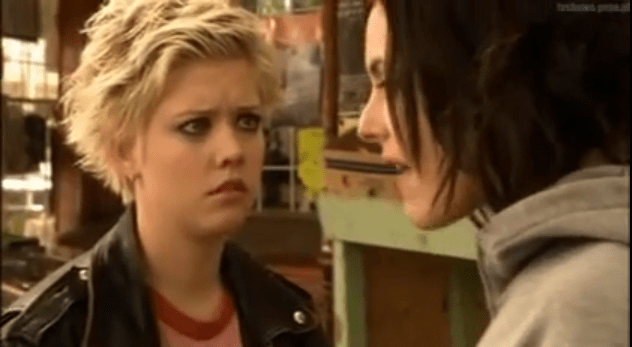 "Honey, you have a lot of feelings."
– Shane, to Lacey (this phrase is now a permanent part of the lesbian lexicon)
Art imitates life? Life imitates art? The L Word predicts the future? Tammy Lynn was a stroke of genius casting, but only a psychic could've seen that Tammy Lynn herself would one day embody the spurned lover in real life after her breakup with Melissa Etheridge.
+
7. Tegan & Sara as Tegan & Sara

In between shots of Team Camparoo trodding through a Cabela's-esque life-sized diorama of "the forest," the girls shared memories of their recently-departed buddy, Dana Fairbanks. This one was the best 'cause if you were tripping and heartbroken with Shane at a Tegan & Sara concert, you might hallucinate the very same thing she did that fateful night.
+
6. Lucy Lawless as Sgt. Marybeth Duffy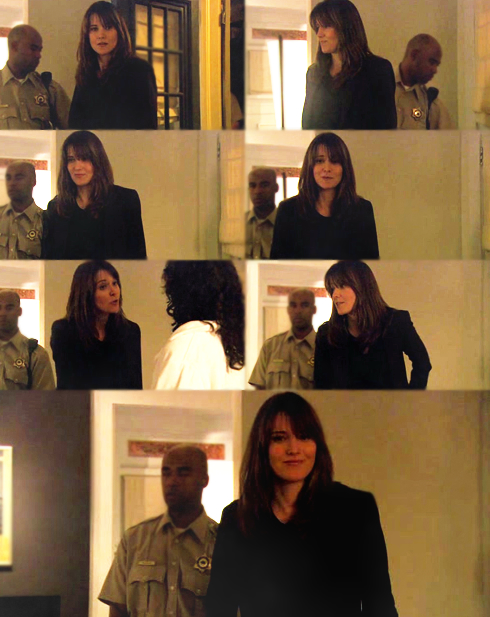 Lucy Lawless's casting was ingenious and strategic. Lawless appeared in the pre-season-six teaser and, obviously, in the last episode of Season Six and ensuing "Interrogation Tapes" because Ilene knew that without Xena the Warrior Princess all up in our television screen, we'd want to stab the television with a knife.
+
5. Gloria Steinem as Gloria Steinem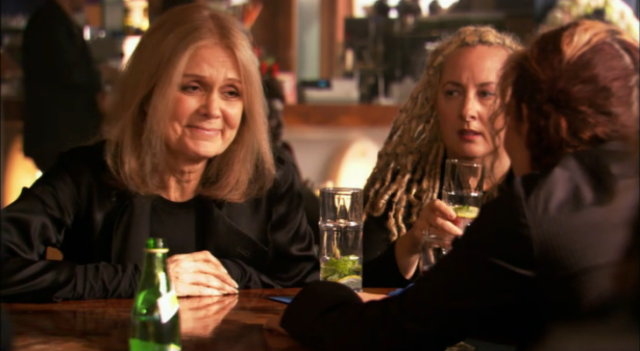 So — randomly, Gloria Steinem and Papa Bette are BFFs, so when he dies, she shows up at the funeral like a pro. However, the icing on this cake of random occurs at the reception, with none other than EZ Girl badgering Gloria to fuck her just so she won't be "missing out." What ensues is a bizarre interlude about feminism and lesbianism, how all feminists aren't lesbians, and — THANKS JENNY! — that apparently all lesbians aren't feminists! Throw in some bisexual wisdom ("I follow the heart, not the anatomy" -Alice) and a brief convo regarding whether or not we were born this way, and we have an L Word signature cameo — so weird, so random, so undeniably awesome nevertheless.
+
4. Ariana Huffington as Ariana Huffington
Dana: "You're doing Ariana Huffington? She's 50, Shane."
Shane: "Her HAIR."
Arriana Huffington came across as a sort of  fancy business-appropriate oracle, penetrating Shane's emotional fortress with her cavalierly business-inappropriate rando conversation.
Arianna: "I like what you're wearing. Who do you dress for?"
Shane: "Um–uh — myself? The girlies sometimes but mostly me."
Arianna: "So you're gay?
Shane: "Totally, yes."
Arianna: "You know, I was at a dinner the other night and somebody said that dykes are the new fags. What do you think about that?"
Shane: "I think people like to categorize things too much… so, what's your book about?"
Ariana: "This country, politics, my ideas about how to make the world better — what about you Shane, what do you want?"
Shane: "Wow uh– I hadn't really thought about it."
Arianna: "What about love?"
Shane: "No, love's a bitch. i'd rather just have a good time and move on."
Enter Carmen.
+
3. Alan Cumming as Billy Blakey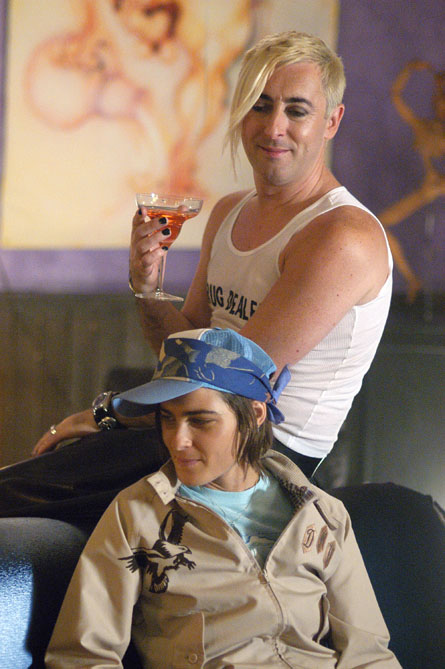 First, his storyline involves cocaine, so we automatically like it. Secondly, everything about him was so deliciously over-the-top. Remember when Max fucked him at The Planet?
+
2. Sandra Bernhard as Charlotte Birch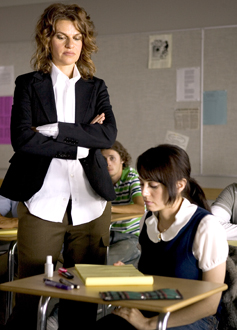 This bitch delivered the cold hard truth to Jenny — that her writing was fucking stupid. The guest role was good but the interview she did about it, along with Leisha Hailey and Kate Moennig, might even be better.
Sandra: "Listen if I had my druthers, I'd come in and I'd tear that thing from head to toe, shambles, I'd shred the whole thing and start from scratch.."
Kate: "I wish you would."
Sandra: "…those girls from Betty would be back in New York begging on the streets, those losers, that coke whore, Jesus!… I love you girls you're super-talented, you should not be forced to have to recite dialogue like that…. Ilene Chaiken should be taken out and flogged and beaten."
+
1. Snoop Doggy Dog as Slim Daddy
Slim Daddy: "I respect that she's your woman… I guess I'll dream about the two of you."
Like what the fuck, how did they get somebody so relevant onto this show before it had even become a thing? Comedic gold, his whole situation and all those girls visiting the set. Alice in her sideways hat. Jesus Christ them were the DAYS.
What were your favorites?