It's been ten years since The L Word premiered, and we've got lots to talk about. Welcome to The L Word week!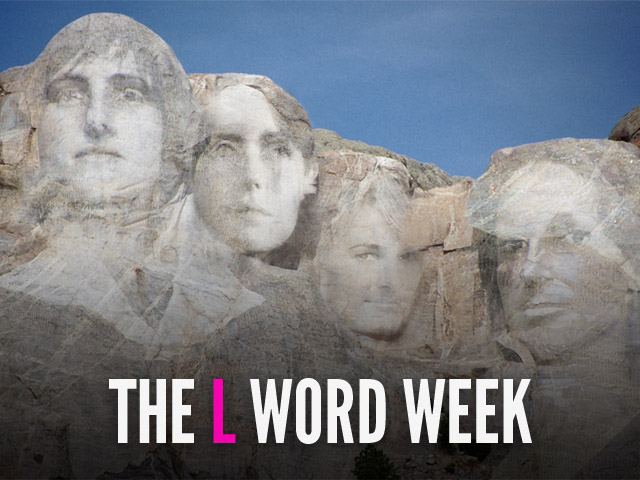 ---
It's L Word Week! A whole week in which we write about The L Word in various capacities. Me, I own every single episode of The L Word on DVD. I hide them in the one bookcase I've got that has doors on the bottom shelf because I'm a little embarrassed to have them; not because of the gay thing (I'm super out), but because the writing is objectively terrible. I started watching the show in college, but I don't really watch much TV now. I own two complete series on DVD: The L Word and Circus, a documentary about Big Apple Circus. So why was I so obsessed with The L Word? I was trying desperately to figure out how to be a lesbian, and at the time it was the most popular TV reflection of the gay community. So I did everything short of take notes while watching and I just couldn't find the kind of lesbian I wanted to be in this hyper-wealthy, hyper-materialistic world of LA narcissists. After I had finished the season and couldn't find a single scrap of knowledge in there for me, The L Word got demoted to guilty pleasure and I sought my role models elsewhere.
But that doesn't mean I don't secretly love it with the rest of y'all. Which means I'm gonna do a cocktail round-up! Because that's what I do when I love something: apply liquor.
I thought about doing a round up of drinks served in The L Word but frankly, they don't talk a lot about what they're drinking. What I thought might be more fun is a recipe round-up matching various liquor drinks to various characters. I can't do every main character from every season, but I got as many as I could, starting with the most obvious choice:
Jenny Schecter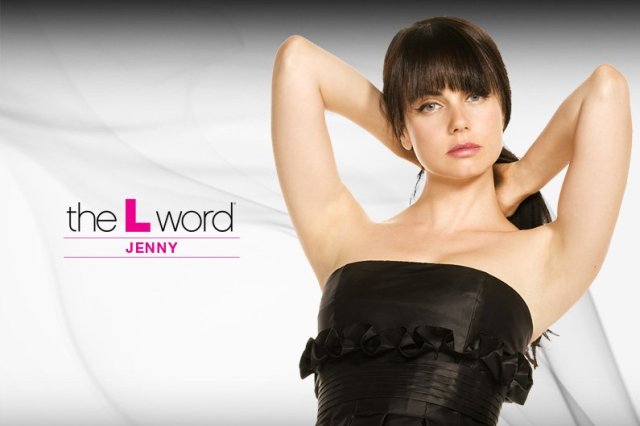 Drink: Writers Tears, neat.
Everyone loves to hate Jenny, and I am no exception. I also love to love whiskey, and I've been wanting to get my hands on a bottle of Writers Tears for a while. I went through all the cocktail recipes I have in my veritable library of cocktail books, and because I couldn't find one called "Whiny Baby Temper Tantrum" or "Self-Absorbed Malignant Friend" or "Straight-Turned-Gay Trope," I figured something highlighting her angsty longing to be a writer was appropriate. I'm also probably just bitter that everyone in her fictional literary circle seems to think the sun shines out of her ass while I want to punch her in the teeth most of the time.
---
Bette Porter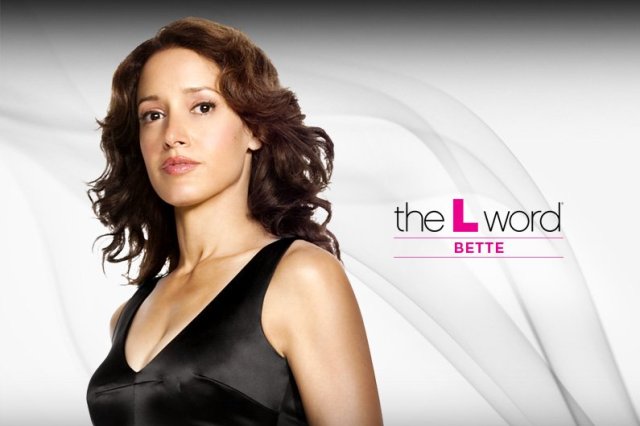 Drink: Kir Royale
Bette is fancy and there's no way around it—even though I didn't find a role model in The L Word, Bette was the closest I came because it was the first time I saw a reflection of a power lesbian. You guys, I have a secret hope to run the world (well, maybe not the world, I just want to make a ton of great things and contribute to the community in a really powerful way). What I hope not to do, however, is be a self-absorbed cheater who's a bit obsessed with money. I met and fell in love with Kir Royale about six months before I really got into Bette or any other L Word character. I was living in Paris and I ordered one at a jazz club and then I ordered it a lot because holy shit, it's so tasty and I always looked so sophisticated drinking it because it's served in a champagne flute. It was my favorite drink for quite a while. All it is is 1/2 oz. crème de cassis topped with champagne. It's the kind of thing that one would look good drinking at a gallery or museum opening, and you will probably feel like a power-queer while drinking it. Also, I couldn't find a drink called "The Power Suit" and I kind of want to invent that now?
---
Tina Kennard
Drink: White Lady
I had a really hard time coming up with a drink to represent Tina, because Tina is almost a non-character. She sort of sways into whatever else other people want. I feel like the series was just ending when the writers gave Tina actual gumption—she was in charge of the travesty of a Jenny screenplay, after all. What I remember Tina for most is her blandness and her kinda being a jerk re: the baby's father being black. So y'all, I present you with The White Lady, a traditional gin cocktail made with an egg white. It looks super nondescript but if you use your favorite gin, it'll finish in your mouth with a little gumption.
---
Alice Pieszecki Drink: French 75
You guys, I felt so much pressure picking Alice's drink that I phoned up Hansen so she could help me. Why? Well if Bette was the closest approximation of a role model, Alice was the closest thing I had to a favorite character, and it seems like many feel the same way.  She was fun and funny and funky, she was a writer and a media maker (two things I am as well, come to think of it). she always spoke her mind and she was always interesting to watch. Of course, there's also Leisha Hailey the a real human—I like her too! So I felt a lot of anxiety choosing something that fully represents Alice. Thank Lesbian Jesus that Hansen had an idea almost instantly: the French 75, made with gin, Cointreau and champagne. Sweet, complex, refreshing and wonderful. Can also be enjoyed in popsicle form (and that's just fun—much like Alice!).
---
Dana Fairbanks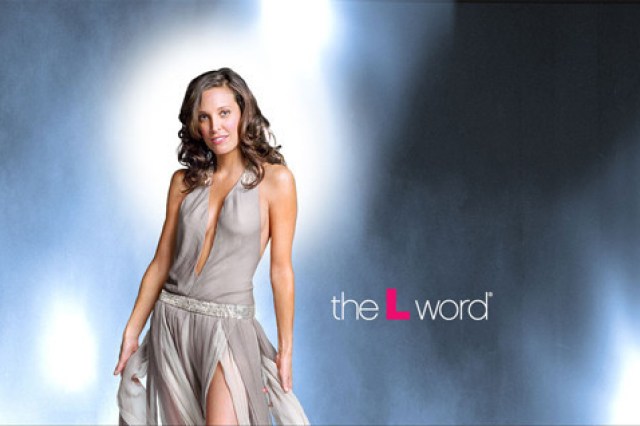 Drink: Satsuma Mojito
Okay, I have to confess that I'm a horrible person and I immediately started thinking of really terrible punny cocktails harkening to the fact that Dana dies, pointing to my extremely morbid sense of humor. You can probably think of some too. I don't want to reduce Dana to just "the one who dies," though, because her character was so much more than that. A sweetheart with an innocent streak a mile wide whose true passion is getting out (and staying out!) in the sun playing tennis. Despite being rich and famous, she had an extremely relatable story arc re: coming out, and her funeral was painful to watch for so many because it's so familiar for a conservative family to erase queerness. So instead of making a terrible pun, I'm going to pick something summery and sweet that has a lot of power to it, and that is a Satsuma Mojito: basically a regular mojito, with the added awesomeness of Satsuma Mandarin Oranges. Perfect for those long days at the tennis club.
---
Shane McCutcheon
Drink: Whiskey Stone Sour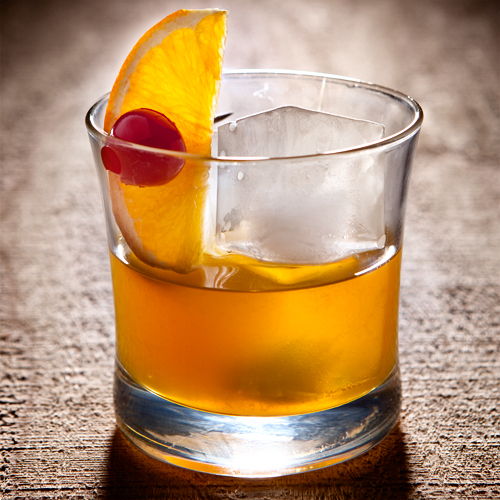 Ah, everyone's favorite heartthrob. Shane McCutcheon is a bad-boi player with the sexiest voice known to TV-kind. I remember Shane most for having a Troubled Past and hoping to fill any voids she felt with promiscuity. Despite her tough exterior, however, she actually did have quite a few feelings deep down. I was hoping to find a drink called "Everyone's Obsession" or "Hub on the Chart" or something like that, but since I couldn't I decided to go with a Stone Sour, which is basically bourbon, orange and lemon. Why? Because even though "sour" is in the name, it's actually not that sour—sour just means that it's got citrus and sugar in it. That means this will be a good deal sweeter than what you'd expect when you think whiskey. Much like Shane, despite initial appearances there's a lot more sweet on the inside.
---
Max Sweeney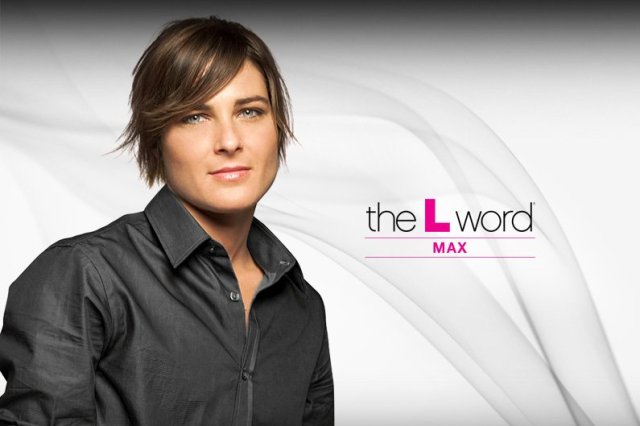 Drink: The Sidecar
Ah, Max. Max, Max, Max. I remember people having A LOT of feelings about Max. If it wasn't the inclusion of a male human in a female space negating Max's identity, it was outrage that there wasn't a butch presence on the show who was woman-identified, or it was the treatment of Max by other characters on the show. Max was one of those characters that made us have a ton of feels, mostly asking the writers why why why why. For Max I chose the Side Car, and here's why: there's this book that everyone who's into mixing cocktails should have, called The Fine Art of Mixing Drinks by David A. Embury. It was published in 1948. Embury was born in 1886, which means he had about ten years before Prohibition to experience the best bars and mixologists the pre-prohibition golden era of mixed drinks had to offer. Guys, this book is fabulous (a little sexist at times, with asides like "the ladies will like this a little sweeter," but hey, it's of its era). It's fabulous because it's not just a litany of recipes: he talks about the history of the drinks and his impressions of them. Any drink that he originates, he talks about how he got there, and he has a lot to say about the Sidecar:
"This cocktail is the most perfect example I know of a magnificent drink gone wrong… As originally concocted it contained some six or seven ingredients in place of the the three now set forth in practically all recipe books. The simplification of the recipe by reducing the number of ingredients should not, in itself, affect the desirability of the cocktail. Unfortunately, however, the proportions are usually stated as equal parts of lemon juice, Cointreau, and brandy. This may not be a bad formula for a mid-afternoon drink, but for an apéritif it is simply horrible because of its sickish sweetness."
That's why I picked the Sidecar for Max—the reducing and simplifying of the character pleased no one. And he should have been so good! I mean, it's Daniela Sea. COME ON!
Check out the recipe here (and I found one without equal proportions so it's not going to be terrible).
---
Helena Peabody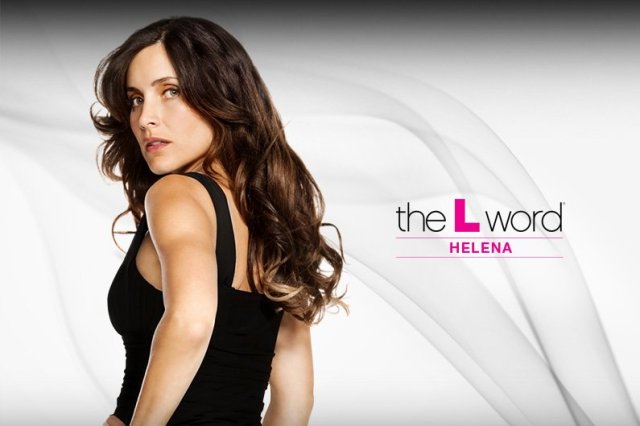 Drink: The Paddington
I set out to find something ridiculously rich and British to represent Helena, and I found it: The Paddington is a PDT cocktail created by the amazing David Slape and popularized by the PDT Cocktail Book. Have any of y'all ever been to PDT? It's a speakeasy and it stands for Please Don't Tell. You enter through a phonebooth and then pay a large amount of money for what will probably be the best cocktail you will ever have. Paddington is a popular British character and this cocktail requires a really expensive and well-stocked bar to make (absinthe, white rum, Lillet Blanc, and orange marmalade). Plus it's difficult to make, as I imagine having a friend with more money than God would be. But it's also really lovely to drink, as lovely as I imagine having a friend that bankrolls everyone's projects would be.
---
Kit Porter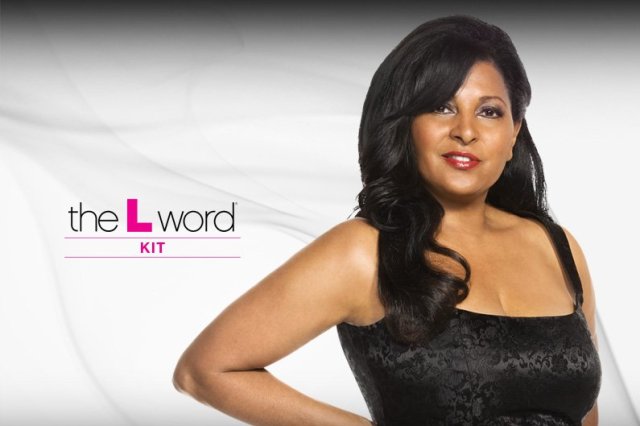 The Drink: Mexi-Café (non-alcoholic!)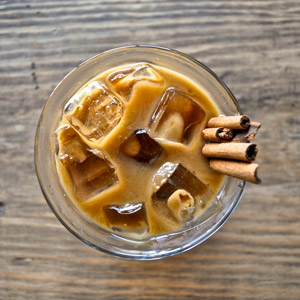 You wouldn't think it, but I had the easiest time with Kit Porter's because runs a café and doesn't drink, which narrowed it down from All Drinks In The World to just non-alcoholic coffee drinks made with a shaker and strainer. I've had the Mexi-Café bookmarked for ages just waiting for the perfect time to use it, and now is that time. It's just coffee and cinnamon, but I want to try making this habanero simple syrup and subbing that in for the regular simple syrup. Because what's better and more Kit-Porter-adventurous than spicy cinnamon coffee?
---
In a semi-regular segment entitled Liquor In The ______, I'm going to write to you about all the different ways you can liquor. I recognize that it's weird, especially for those of you who have actually had a drink with me, because I am what the frat boys would call a "two-beer queer" (what I would call a "no-beer queer," as I'm gay all the live long day). But I get drunk very easily, is the point. Still, I really really like beer, wine and liquor and want to share that love for the artistry of alcohol with you all, my favorite queers. Let's lift a pint to alcohol and our Autostraddle community – they go together like wine and soft cheese.
Header by Rory Midhani