This post is in a duel with this post.
---
The only thing lesbians love more than diva cups is sexually harassing other lesbians about why they're not using diva cups. I gave cups a shot about eleven years ago and that little experiment was a disaster on all counts. I've not looked back since. Here's the thing, ladies: I genuinely love ob tampons! I genuinely do. All my complaints about tampons — the constant fear of leakage, taking up too much space in my pocket, all that plastic — have been solved by ob tampons. Why would I give up the relatively clean removal and disposal of tiny cotton bullets for the opportunity to physically handle a cup overflowing with my own menstrual blood? I haven't lived in an apartment with a dishwasher since 1995, I spend plenty of time washing cups as it is.  I'M NOT GONNA STICK A CUP IN MY VAGINA OKAY ALI I'M NOT GONNA DO IT.
---
 10. Feed my girlfriend almonds out of a tiny cup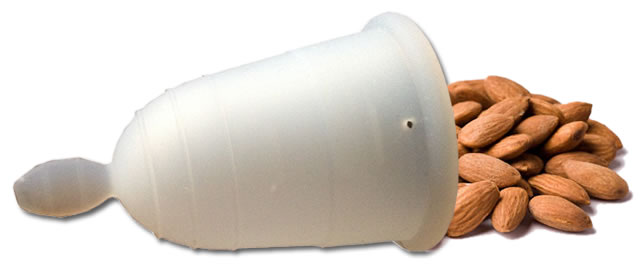 ---
9. Mail it to Ellen DeGeneres with a note that says "This is for you, it's a tiny hat," and then watch The Ellen Show to see how cute Ellen looks in my hat
---
8. Wear it as a Tiny Hat With Other Senior Editors Of This Website
---
7. Shots Shots Shots Shots Shots
---
6. Mail it to Paris Hilton's Dog Tinkerbell so that Tinkerbell could wear it on the television and in photographs like this one
---
5. Use it as a hat for my dog Tinkerbell
---
4. Use it as a funnel to pour whiskey from the bottle into a flask
There's no image for this, because it's too much ahead of our time.
---
3. Turn it into a pipe and smoke it
---
2. Shoot a portable remake of Wild Things starring tiny dolls that have been brought to life, like in Indian in the Cupboard
---
 1. Use it as a home for a baby chicken
Look at that baby chicken and tell me you'd rather get that cup lost in your uterus than give a baby chicken a home.
---
Extra-special thanks to Forever Intern Grace for the masterpiece graphics.