It's been ten years since The L Word premiered, and we've got lots to talk about. Welcome to The L Word week!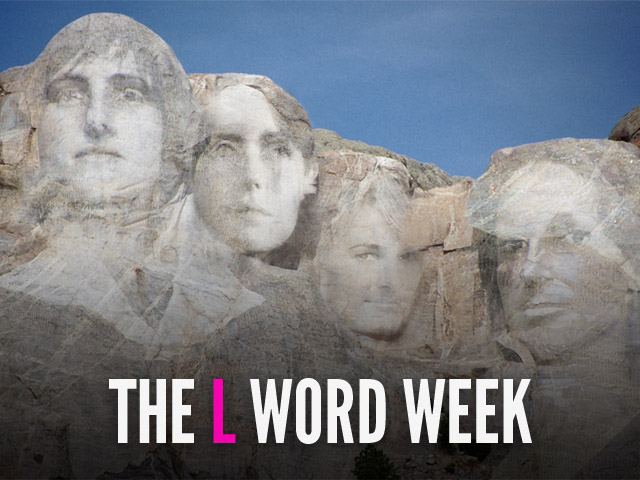 ---
Is there an Emmy for Best Naming of Television Episodes? Did The L-Word's writers win it every year? No? Why not?!? They accomplished a magnificent thing: living up to the series title without ever revealing what it *really* stood for, running rampant over other languages, and generally Livin' La Vida Loca.
I only wish they could have done it for longer. In that spirit, I created this list of potential Lost Episodes, based off of L-words the series writers somehow overlooked. This is the way that we live and love and LGB Tease and L'Ennui and Lacrimos De Oro and Lexington & Concord and Lifecycle. And Lobsters. Special thanks to Intern Liz for the amazing pictures.
Top 10 Fake L-Word Episodes I Just Made Up
"Luddite"
The ladies embrace a new lifestyle — with mixed results. With the help of a megaphone, Alice is just loud enough to cover her regular broadcast area. Bette enjoys buying wooden baby toys for Angelica, but grows frustrated when her burlap power suit won't hang right. Shane cuts hair with her teeth.
---
"Lululemon"
Dana accepts a sponsorship deal with a yoga apparel company — but when the deal comes with hot yoga classes taught by a hot hot yoga instructor, she starts suffering from a different kind of tension. Meanwhile, "You're Looking Very Dana Today" billboards pop up all over the country, making Shane irrationally jealous. With Special Guest Star DeAnne Smith as the hot hot yoga instructor.
---
"Lint Roller"
When a sexy new gallery assistant offers to de-fuzz her whole pantsuit, Bette finds herself in a sticky situation. After a fit of spring cleaning, Alice realizes she's out of strap-ons and improvises with a 3M Scotch-Brite. Jenny gets a cat because she's allergic.
---
"Lip Balm"
Slim Daddy returns and sweet-talks Kit into investing in his new lip balm venture, Lip-O-Suction. When it falls flat, the Planet is forced to downgrade from fair trade to instant coffee — and Kit is forced to downgrade from Angus to Chuck, a local ukulele player. The gang switches to a nearby Starbucks, where they compete to see who can seduce the most baristas.
---
"LinkedIn"
After Jodi sends a "connection request" to Bette, Alice realizes that LinkedIn is just a giant online Chart. Shane is upset to find that Papi has more Connections than her… and has been repeatedly Endorsed for cunnilingus. Max clicks on an invitation and gets a computer virus.
---
"Lingonberries"
The discovery that everyone is U-Hauling at the same time inspires a group trip to Ikea. Bette and Tina's bickering inadvertently inspires a collapsible shelving unit called the BJËTTINÂ. Shane and Carmen try to have quickies on every bed in the store. But all hell really breaks loose when Jenny stages an impromptu performance art piece on top of a pallet mover.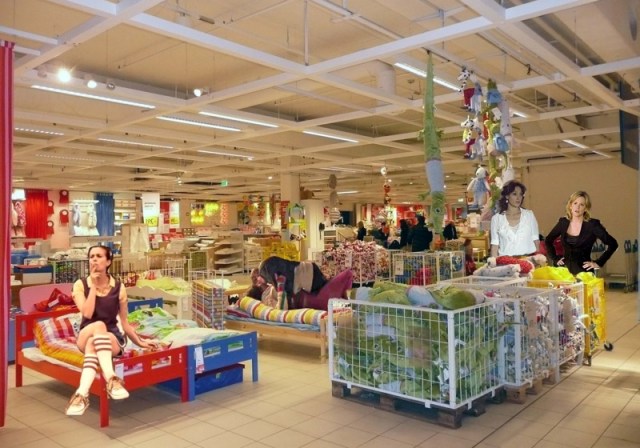 ---
"Litter"
In a fit of rage, Jenny throws the negatives to Les Girls out her car window — along with Tasha's court papers, all of Kit's money, the deed to Bette and Tina's house, and Shane's little brother. When Max sets out to get everything back, he falls into a ravine.
---
"Leggo My Eggo (Pts 1, 2, and 3)"
An argument at brunch evolves into a syrup-fueled orgy that lasts for three episodes.
---
"Lent"
Embarrassed by their brunch behavior, the gang decides to observe Lent. Bette gives up yelling. Helena gives up blindfolded eBay bidding. Shane gives up pizza, but quickly switches to giving up ice cream, then chocolate, then refined carbs, then chewing gum. Jenny gives up circus-based fantasy sequences. Special Guest Star Ilene Chaiken gives up transphobia (but only for 40 days).
---
"LAX"
When Carmen heads to Autostraddle Camp, Shane follows, hoping to win her back during the Slam Poetry Workshop. But when the gang realizes the whole camp is made up of Shane's exes, they speed to the airport to interrupt. On her way home, Shane runs into famous bassist Stef Schwartz (aka Gothip Girl), but is too shy to say hello. And it's a close call for everyone when Dana's ghost gets stuck in the turbine.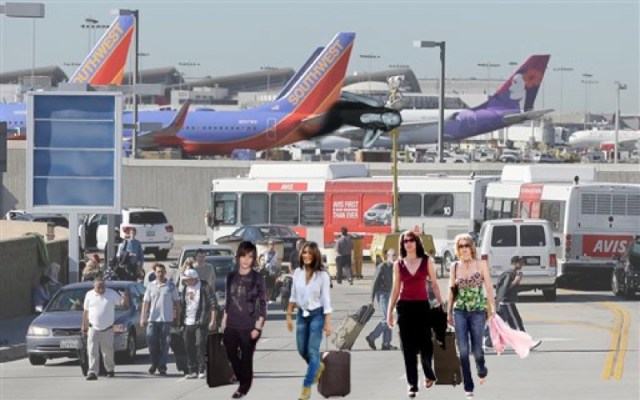 Your turn. Have at it, you guys.