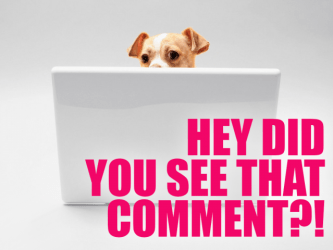 Greetings queerios!
This week started out with celebrating Autostraddle's 6th birthday, giving away a bunch A+ memberships and a massive Q+A session with staff.
The party is still going on as we prepare for the Staycation Spectacular this weekend. Are you ready? There are so many things you could make and eat and wear and do (including you)!
Also this week, Alia Shawkat joined forces with her doppelgänger, Ilana, to queer up "Broad City", the Lesbians Who Tech's 2nd annual conference was bigger and better this year and a new report gave insight into the economic disparities impacting LGBT women. Finally, Bitch Planet should probably be your next comic purchase. Wouldn't it look so cute cozied up to issues of Lumberjanes on your bookself?
---
On It's Our Birthday! Ask Us Anything At Our All-Day A+ Birthday Party!:
The Gotta Be Prepared Award to GM: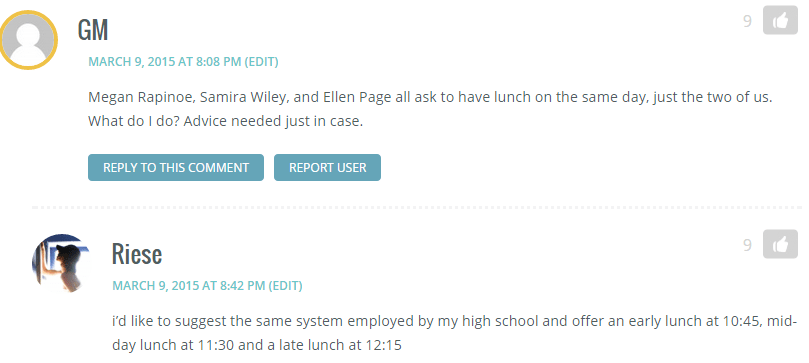 The Dear Sally Award to Sally:

On 19 Things We Know About Season Three Of "Orange Is The New Black":
The Let's Hold Each Other Award to Juliet:
On "Broad City" Swan-Dives Off Sapphic Cliff Into Sea Of Sexual FluidityOST
The #AllMen Award to jana: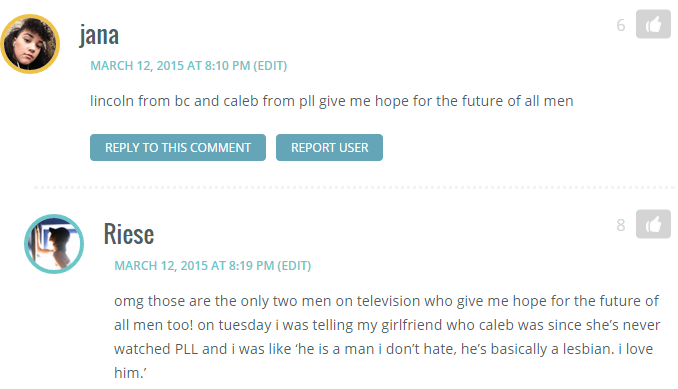 On Fan Fiction Friday: 10 Xena Fics to Get Your Chakram Going:
The Lucy Lawless FTW Award to Carmen SanDiego:

On Gouda Have It: Staycation Cheese Plates Because Cheese:
The Some Of Us Just Call That "Saturday" Award to PERSON:

---
See a clever, hilarious or thought provoking comment around this website-ship? Email it to me at: carrie [at] autostraddle [dot] com!