Hello weirdos! It's me, Riese, the CEO of Ideas And Let's Face It, Everything Else! As 2011 fades into memory and we sit in our underpants awaiting the assorted natural disasters and economic massacres that 2012 will surely bring, we are prone to reflecting on the past while keeping a keen eyeball on the future. This reflection/anticipation period is very conducive to what I'm about to deliver to you: the Second "Annual" State of the Autostraddle Union Address.
The last time I presented the Union's State to you was January 2010 — over two years ago. At that time, I declared: "We got 120,000 unique visitors in the month of December 2009 and nearly 500,000 page views!"
Well, in December 2011, we got 388,000 unique visitors and over two million page views. And in January 2012, despite the site vacillating between broken and completely down for a total of about three days, we still garnered over 400,000 unique visitors and, again, over two million views.
Also, we were super thrilled to learn that we've been nominated for Weblog of the Year in the 2012 Bloggies — the 'net's highest honor — as well as Best Entertainment Blog and Best Community/Group Weblog. Have you voted for us yet? You should, time's running out and I'm firing one teamster for every award we don't win!
But of course we wouldn't be here at all if it wasn't for what happened last April, when y'all raised over $20,000 for us in ten days and everything changed. So let's start there! Some of you hadn't even found Autostraddle when that happened, so this recap is really important True Hollywood Story type information.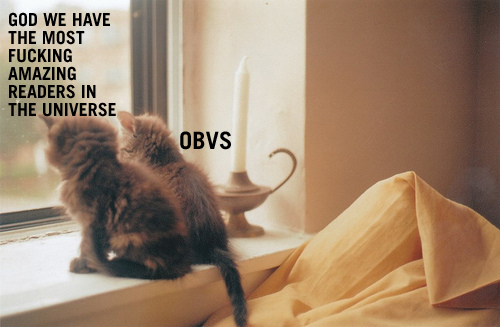 You're probably wondering how that whole "become financially sustainable" plan is working out. Have we squandered your hard-earned cash on liquor, fast women and frozen yogurt? Did Coors Light offer us an advertising contract? Do I still use cardboard boxes for furniture and a chair for a desk? Well, we are still here! We're still here!
After the fundraising drive the biggest thing that changed was our attitudes — as I said at the time, we hadn't realized how demoralizing and bleak we'd become, constantly fighting off the negative self-talk and antagonizing messages from colleagues and friends. "It's impossible to make money in lesbian media." "Why don't you get a 'real job'?" Also it turned out that our love for you wasn't unrequited, which is always encouraging.
So after the fundraising drive, in May 2011, Laneia and I both brought on Interns and started working with a woman we'll call "Arls" who had volunteered during the drive to help develop us into better leaders/managers. Talking through our "processes" was a revelatory experience — we met with Arls every day, sometimes twice a day, to talk through management issues and take a good hard look at the things we needed to improve.

laneia: i mean i try to come off as more or less professional in emails to the outside world but for the most part, i feel like we're all just a bunch of crazy girls in combat boots running around in mud puddles
riese: we are
it's like you said in the meeting
we had a sleepover and decided to call it a business
laneia: yes
and that's also what i love about it!
riese: exactly. :-)
– May 5th, 2011
We had a lot of shit to fix.
See, when we launched, 75% of our team was NY-based. The site was small and our readership was small. I'd been working face-to-face with (Design Director and Co-Founder) Alex nearly every day before I moved to Oakland and she to Los Angeles in October 2010. Alex then got a full-time job, Web Developer Tess's job got mega-busy, Managing Editor Sarah Palmer shipped off to law school, Taylor got a full-time writing job, Rachel got a 9-to-5 for the entire summer (which didn't stop her from writing like a motherfucker, however, because she's the fastest writer in the land) and never once had we taken a time out to recognize that we had new working conditions now which would require new structure. Also, the inherent problems of not sharing a real-life 3-D workspace were multiplying (and continue to).
Meanwhile, our readership was growing and our bank accounts were emptying. We'd only made it to April at all because a lot of you had been donating — generously — to Autostraddle for months if not years, way before the fundraising drive started (and I have your names tattooed on my heart).
Anyhow, trying to do a lot with a little is a delicate process and we'd been handling it sloppily. With Arls's guidance, we've started holding morning editorial meetings, implemented strategies to make our daily operations and communications more efficient, honed in on developing the hardest-working writers into familiar faces, and actively sought out contributors and guest pieces from new voices.
I won't get into ALLLLL the boring details, but just know that Arls really helped us get there, big time — we worked with her near-daily from May until December of 2011.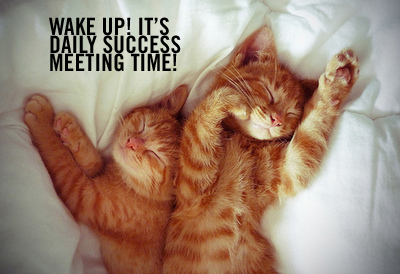 In June 2011, Taylor and I met up with Meredydd, a miraculous Canadian marketing guru who had lots of experience with brand management. We had a long chat about audience demographics, other websites, and what our next steps would be in order to improve our appeal to advertisers.  So she put together our audience survey and now we have a media kit that advertisers can actually use, and we have a better idea of who YOU are and what you want.
With our new structure, we've been better equipped to deliver what you said you wanted — like more posts. Since the fundraiser, we've established a schedule that ensures you wake up to a new post and get usually three more posts per day than you used to. In January 2011 we published 135 posts — in January 2012 we published 195 posts.
You also wanted social networking. We added Autostraddle Social in June 2011 and we're still working to make it better. A lot of that will change when we scrape together the cash for a new server.
As far as overall management goes, our donation drive enabled two pretty major things: Laneia was finally able to move herself and her kids into their own apartment and the other being that instead of losing Rachel to a barista position when she started grad school in September 2011, we were able to bring her on as our third "full-time" employee. I believe the current pay rate is approximately $2 an hour but still — if we can be "job creators" then I think the 1% can try a little harder! It blows my mind that these assholes getting bazillion dollar tax breaks can't hire anyone when I lie awake at night dreaming about job creating. Everyone who works here deserves it, and also I can only work 80 hours a week for about another six months before I literally die.
Our writing staff is getting more diverse in terms of gender identity and race, and hopefully it'll get more and more diverse as the days of our lives go on like sand in the hourglass. We've also been able to republish some stuff from Jezebel, Elixher, and Bkyln Boihood and are developing a relationship with Dapper Q to further diversify our content.
We added some shiny new faces to our team in 2011, like Brittani, Lizz, Whitney, Rose, Sebastian, Jamie and Annika as well as our dedicated interns; Grace, Bren and Madi. We also got to see a lot of our former interns and contributors become shining stars, like Laura, the hottest contributing editor in all the land, Carolyn and Gaby. We've been consistently pleased by the ongoing efforts of our longtime writers Crystal, Jess, Taylor and Katrina.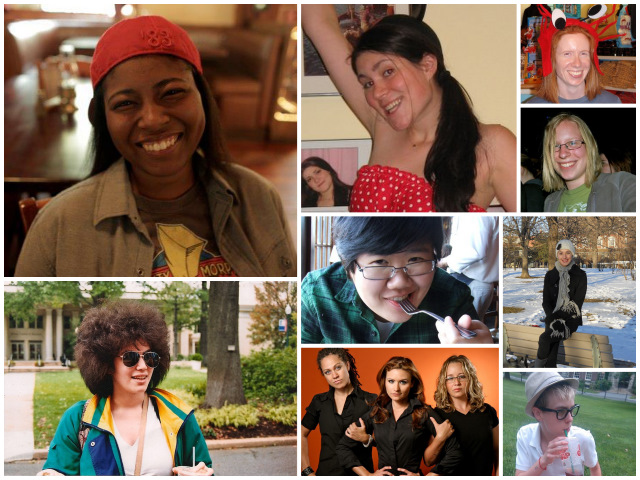 We launched a bunch of new features that we've miraculously continued doing for more than one week, like You Need Help, Autostraddle Kits, Things I Read That I Love, Playlists, Fashioncaps and debuted our first ever narrative webseries, Unicorn Plan-It. We got a lot of neat press, too.
You wanted merchandise — we debuted another spectacular calendar, printed posters, Autostraddle This T-Shirts and A-Team Shirts! By re-investing donation money into printing and selling merch, we were able to survive the rest of the year without being broke again! When we get the money to print more stuff we've got a few other things in the pipeline for you.
So, nation, what is on the horizon for the future? Well, on January 1st, 2012, after three days of minimal sleep, I maniacally sketched out a "2012 business model" in all-caps on some notebook paper. I also inexplicably felt inspired enough by the future to put a "You Do You" sticker directly onto my wall and write "2012" in permanent marker underneath (which means I am now spurred on not only by my passion for this work and by your shining faces, but also the possible loss of my security deposit).
As a huge company running on a tiny budget, we're at an interesting crossroads right now. A taco stand becomes a taco store and then eventually a taco store chain as its profits increase; in online media, however, growth can happen entirely independent of financial growth. Right now we're running like eight taco stores while gathering modest returns on the taco stand, because that's just how much our employees love those tacos.
Presently, our primary obstacle to effective growth is that we lack the professional expertise and the manpower to move dramatically forward on anything besides editorial things (and over the past few months even that workload has become too much for the three of us), and I don't think that'll change 'til we can pay more people to do more things, from writers to party planners to software engineers. Basically right now Laneia and I are doing the marketing/PR stuff, Alex and I are handling ad sales and I'm handling merch sales and accounting. Our secondary obstacle is that we're enabling our continued existence by paying ourselves $2/hour, which can only really be temporary.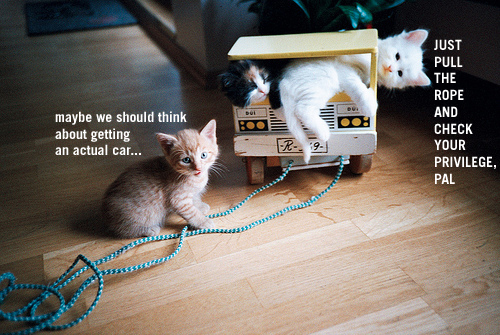 Ultimately, we can sit around all day and pray to Isis that a magical investment fairy will drop several hundred grand into our laps so we can effectively take over the world (the math has been done on this, we truly could explode with enough investment cash), but that'd be a really boring day.
Instead, we've decided to create a brand new business model for online media! Yup! 
Listen, if anyone can do it, it's us, right? I mean, we're pretty special. Most of you are the most compassionate, generous, smart and funny human beings on the entire internet, and it's so awesome that so many of you are now making 3-D friends and even getting laid because of connections made on Autostraddle.
Everyone's telling us that nobody will pay for media if they can get it for free. I disagree. You can get Jesus for free and the church isn't going bankrupt, but people still put money in the plate thingies at church, so. We're gonna be diversifying the fuck out of our revenue streams while also praying for magical investment fairies.
There'll be advertising, of course. We've found some like-minded kickass advertisers like Pariah and Girl/Girl Scene, and have another big campaign coming up this year that we're thrilled about, but we're realistic that for many reasons; advertising alone won't sustain us any time soon.
When y'all did your holiday shopping via our affiliate accounts this winter, we saw big returns, so keep that up, please, that's so cool.
We'll keep selling merchandise — Laneia, Rachel and I made a 'zine for you that'll come out soon, and we're printing more t-shirts and will be adding more fun things, too. Just today a new batch of surprisingly enormous You Do You stickers arrived in my mailbox!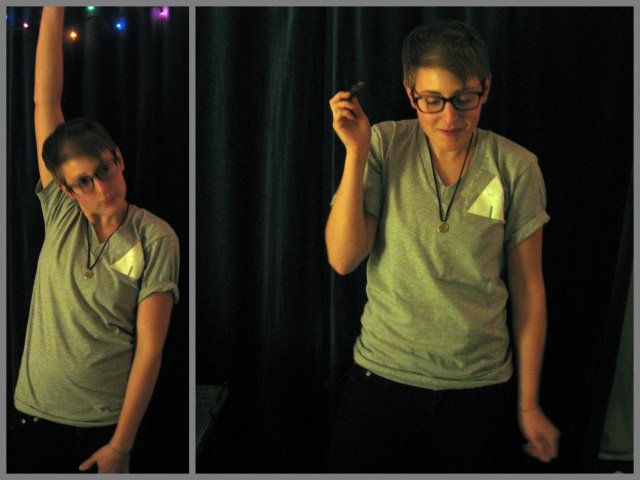 You'll keep donating, right? Yes! Of course you will. Because all ye subscribers help us sleep at night, and all ye occasional donators make us smile all day. Could we pull off another fundraising drive for a week this year? I don't know. We'll see.
[Also if any of you have a fancy camera — the kind that press people use to take good pictures that cost like $800+ — that you don't need anymore or are looking to replace, please email me, we're in despereate need!]
We're also branching out into doing more LIVE things. For example, a big group panel and/or me standing on a stage at your college or University, talking about myself while you stare at your fingernails! It's inspirational, I recommend it, please email Laneia.
AND
And!
We're doing an event. A multi-day event the last weekend of April. We're gonna be announcing it tomorrow, but it's basically the best idea we've ever had and the success of our pilot run will determine whether or not hosting similar events a few times a year will be a large chunk of our business model. We're hoping this could be the future of our business, and it involves you! Seriously write it on your Google Calendar or maybe on your palm.
I'm actually so excited about this that I probably won't sleep tonight. You guys! I can't even. I really can't even, I'm not just saying that to imitate Rachel and Laneia.
Anyhow, wow! We've come really far from our modest beginnings, and we're so excited to keep going and getting better and we've got such a good team and you guys — YEAH YOU — are our heart, soul, and probably also our kidney and/or liver. We love you all so so much and that's part of what makes this place one of the specialest places on the internet. We want to keep bringing smart, funny, unique, challenging content to you that you can't find anywhere else. We want to pay our taxes, get a new server, and build a colony on the moon.
Those of you who've made this possible should pat yourselves on the back. If I was there with you, I'd do it for you, but I'd probably also go for a sneak-hug.