Hello bold beasts of the future! Look at you! You have the world cradled in the palms of your capable little hands. Where will we buy our frozen yogurt and hoodies? What books will we read after the apocalypse? Will we ever get over Hoarders? The answers to these questions — and many more! — are right there in your heart. You just don't know it yet!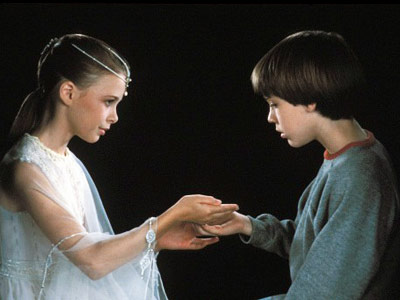 In order to cull this priceless information from the death grip of your subconscious, we have devised a very clever plan:
*click to participate*
The masterbrains of Autostraddle dot com wish to know you better. We've read your comments and updates and blogs and tumblrs and tweets, mhm, but what of your deepest, most anonymous truths? How did you first make your way here? Are you the only one of your kind or is there more of you? Can you make decent baklava? No probably not.
But we'll never know unless you complete this fancy-yet-straightforward Autostraddle Reader Survey!
You'll fill it out, right? Of course you will. People love talking and thinking about themselves! This survey should take you all of about three minutes to complete, possibly less. Look, it's a picture of Tegan and Sara and a puppet:
Nothing would please me more than you completing this survey. It's 100% anonymous and so easy, even your straight-girl crush's boyfriend could do it!
JUST KIDDING he doesn't read Autostraddle. (Unless he does in which case HAY TAKE OUR SURVEY) But you do! And so you're very important to us and the future.
Do you have questions or concerns regarding this survey? Let us know about them in the comments! We're always here, reading what you have to say, because we just can't get enough of you.