This year, like many years before it, we as a human race have continued evolving, getting ever-so-much-closer to a utopia in which everybody is gay. 2016 was a banner year for Coming Out, in which a multitude of folks all across the fame spectrum proudly declared their allegiance to my favorite lifestyle choice and Kristen Stewart publicly admitted that she had a girlfriend. (Kristen Stewart was on last year's list though, not this year's, because she has been coming out in tiny portions over a long period of time, a practice I am hereby dubbing "gayzing," which is a combo of "gay" and "grazing." For Kristen this began last year.)
This year saw a marked increase in the number of celebrities who declared themselves bisexual and even used or affirmed the word "bisexual" when doing so — ten women on this list did exactly that. Most celebrities prefer coming out by acknowledging that they're in a same-sex relationship or simply living openly within that relationship.
However, despite this marked increase in people identifying proudly as bisexual, we haven't seen that same uptick for the word "lesbian." This might be partially due to linguistics — "gay" is an adjective, enabling the "I am [adjective]" construction, whereas "lesbian" is a noun ("a female homosexual") and an adjective ("of, relating to, orcharacteristic of female homosexuality"), but can only be used as an adjective in certain contexts. You can't say, "I am lesbian," only "I am a lesbian." This makes me sad because I love the word "lesbian." But I think we can safely say that if you are a woman and you say "I am gay," then you are also basically saying "I am a lesbian." Right? Right, okay.
What will 2017 bring? At this point it's down to Queen Latifah and people we had no idea might be gay in the first place. Oh right, and if Abbi Jacobson and Carrie Brownstein could publicly confirm their relationship that would mean a lot to me. THANKS GALS.
---
January
Amandla Stenberg, 17. Actress.
Amandla identifies as non-binary and uses she/her and they/them pronouns, so they are not among the "43 women" named in the headline, but I still feel her story was important to include here.
Stenberg continued to inspire people everywhere during her Teen Vogue Snapchat takeover in January, ending with the revelation that she identifies as "a black bisexual woman" and that she believes in the power of black girls to "be big and bold and definitely not easy to swallow. I definitely believe in the concept of rebellion through selfhood, and rebellion through embracing your true identity, no matter what you're being told. Here I am, being myself; and it's hard and vulnerable, and it's definitely a process, but I'm learning and growing." In March, she came out as non-binary.
---
Rowan Blanchard, 14. Actress.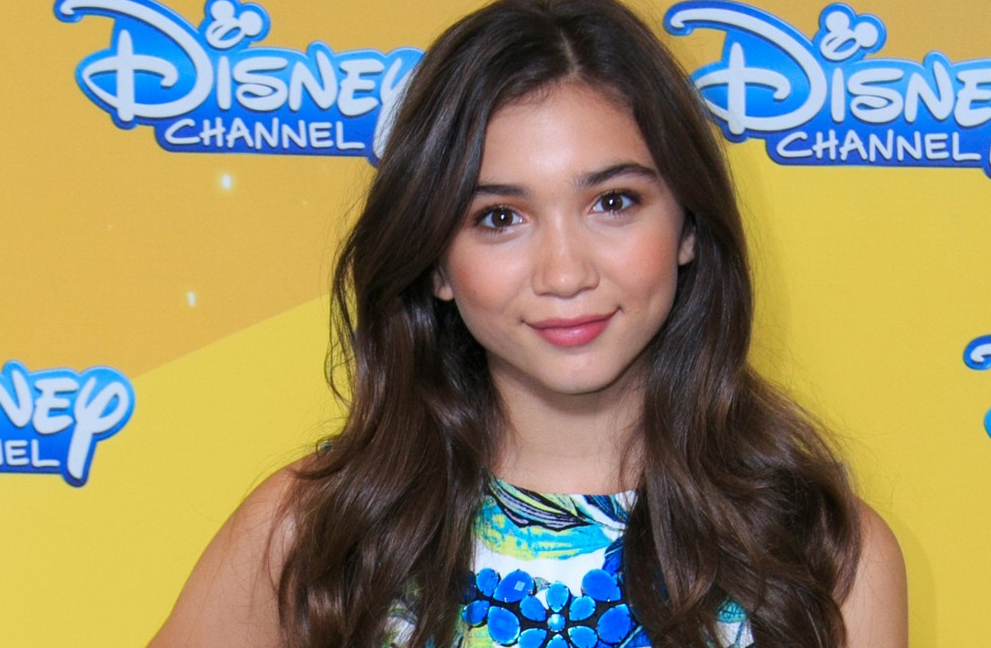 The 14-year-old star of Girl Meets World identified as "queer" in a tweet, which she says means she's open to falling in love with people of any gender identity.
---
Enno Cheng, 29. Musician.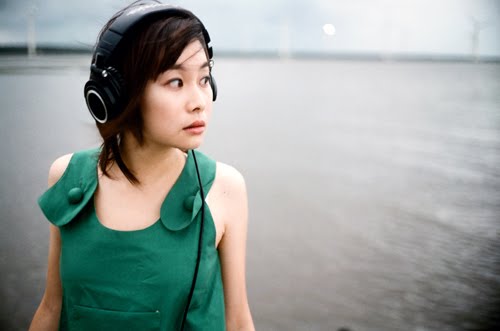 In a Facebook post, the Taiwanese musician and actress announced that she had divorced her husband, Fire Extinguishers bandmate Sam Yang, and revealed she's been attracted to women from a young age. "The fact is I cannot love his body," she wrote. "This is not his fault, it is because I like women's bodies."
---
February
Jordan Raskopoulos, 34. Comedian.
Jordan Raskopoulos was a staple of the Australian comedy scene as a member of the comedy trio The Axis of Awesome. She came out by making a video entitled WHAT HAPPENED TO JORDAN'S BEARD, in which she declared "That's right, I'm a girl! I am transgender," and then, doing a Hagrid impression, "I'm a woman, Harry."
---
March
Lilly Wachowski, 48. Director & Producer.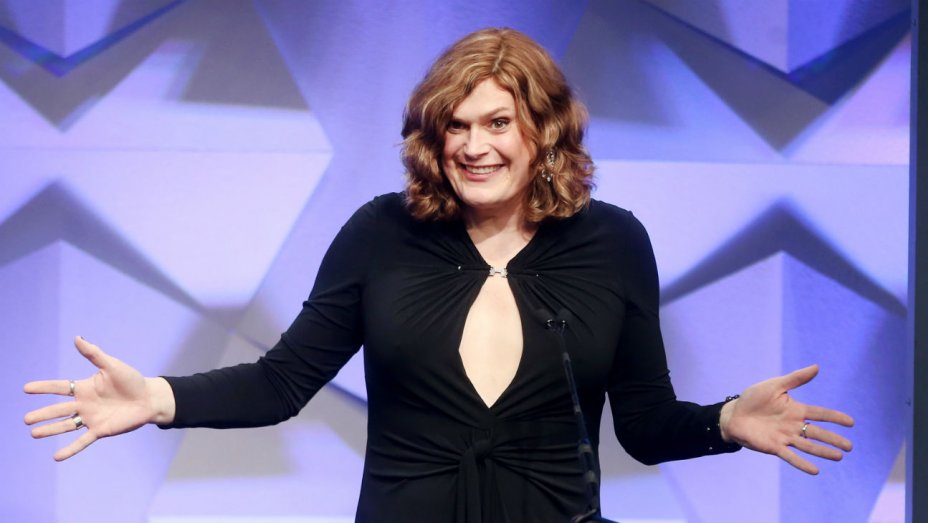 In a statement to the Windy City Times, the second Wachowski sister came out as a trans woman (her filmmaker sister, Lana, came out as trans in 2012), following a great deal of speculation in the tabloids.
---
Marcelas Owens, 17. Activist, "The Obamacare Kid."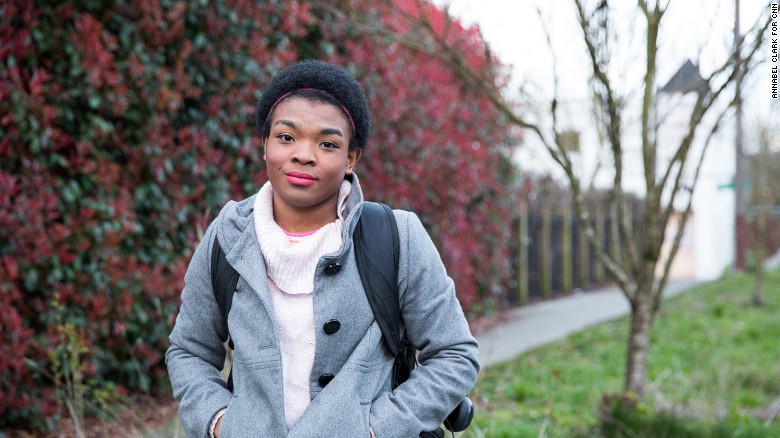 Known to the world as the "Obamacare kid" — the 11-year-old who stood next to Obama, surrounded by politicians, as he signed the Affordable Care Act into law six years ago — Marcelas Owens came out publicly as a transgender woman in March. "With me being able to express myself, I feel like everything has got a lot brighter," Marcelas told CNN. "When I was dressing in boy's clothes, that was something that felt unnatural. People are going to get to know the real me."
---
April
Marnie Simpson, 24. Reality TV Star.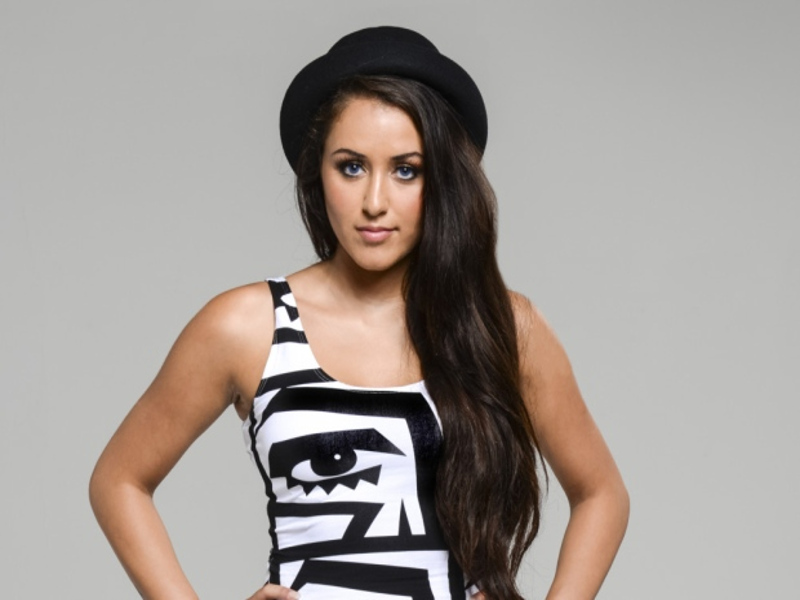 Geordie Shore star Marnie tweeted to her followers, "I'm sure I'm bisexual. Not even kidding. I kiss just as many girls as boys these days."
---
Sharon Osbourne, 64. Television Personality.
On The Talk, the wife of Ozzy Osborne declared, "I always think everybody is gay – so am I. I am not a little bit gay, I am extremely interested in the fact of what I missed out on. But it is too late now."
---
Kezia Dugdale, 47. Politician.
In an interview with the Fabian Society, the Labour leader declared, "I have a female partner. I don't talk about it very much because I don't feel I need to." She is now the fourth party leader in Scotland to come out as LGB.
---
Jennifer Azzi, 48. Basketball Coach.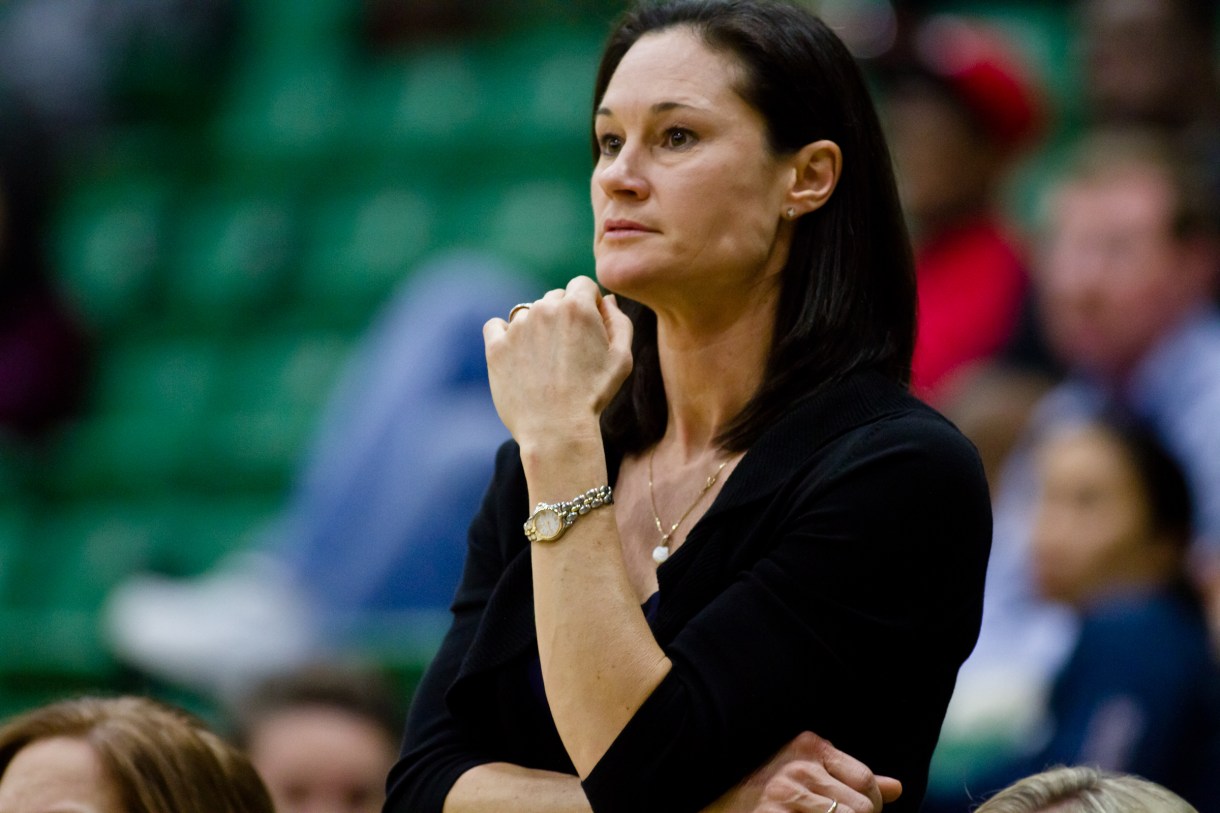 Azzi became the only publicly out LGBT head women's basketball coach in Division I when she introduced openly gay Golden State Warriors CEO Rick Welts at an event by coming out herself: "What I realized in watching Rick in his path and his journey is that there is nothing more powerful than living the truth. And the best thing I can do for my team is be authentic and true to myself."
---
May
Shay Mitchell, 29. Actress.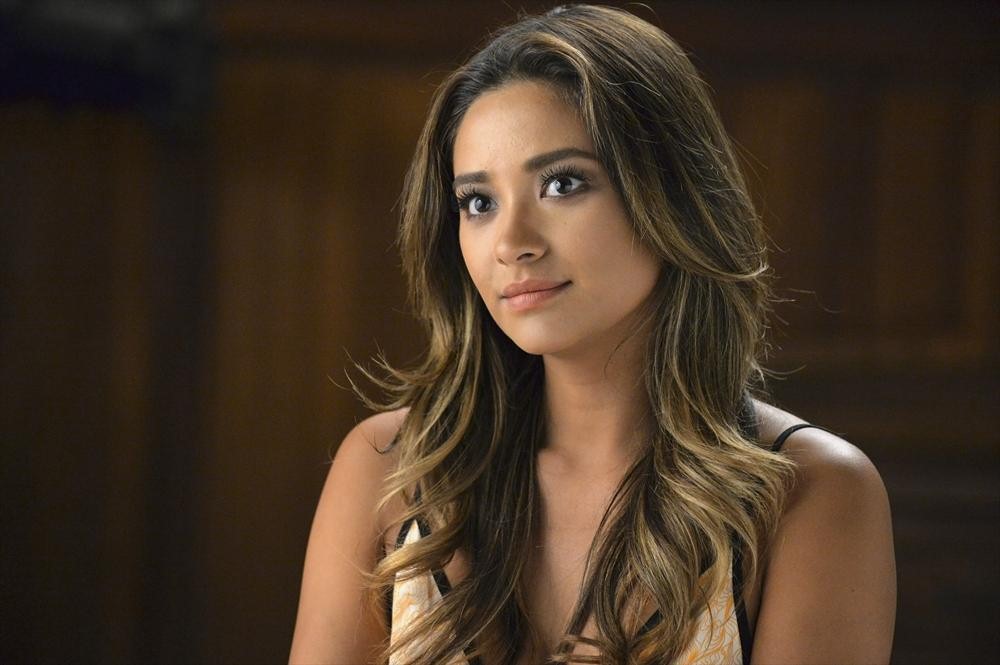 We're not totally sure that this one counts — but once upon a time, it sure would have! The Pretty Little Liars star told Cosmopolitan Magazine: "When I started, people were like, 'What are you?' I'm like, right now I'm dating a guy. I don't know what it's going to be in three years. You love who you love. Black, white, polka-dot, that's what my dad always said … I could be 50 and dating a woman and then what? I said I was straight and now I'm not?"
---
Brianna Hildebrand, 19. Actress.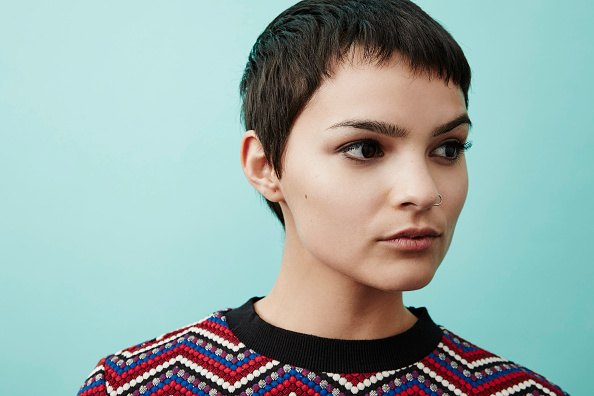 The Deadpool actress came out by just starting to talk about her girlfriend all the time on Twitter, no big deal. She also played gay in The First Girl I Loved, which was a nice gift to the world.
---
Stefanie Dolson, 24. Basketball Player.
In the May 23rd issue of ESPN The Magazine, "one of the most beloved players in the history of UConn basketball" came out as gay. "Not everyone in the WNBA needs to be out, but I feel called to lead an authentic life in the open," she said. "I know who I am and I don't care if people judge me."
---
June
Béatrice Martin, 27. Musician.
Montreal indie-pop darling Béatrice Martin (better known as Coeur de Pirate) came out in an open letter to Vice, explaining the circumstances that led to her self-acceptance and now her public acknowledgement of herself as queer. "I can no longer be scared of what people might think about me," she wrote. "I can't be scared that someone will stop listening to my music, or that parents might not want their kids listening to me because of the fact that I want to love whoever I want to love. I'm coming out for my daughter who needs to learn that love knows no race, religion, gender or orientation. Even though the family that she knew in the very beginning won't be the same, she deserves all of the love that she needs or wants. I'm coming out for the victims that lost their lives [in Orlando] because they wanted to celebrate who they truly were."
---
Mara Wilson, 29. Actress/Writer.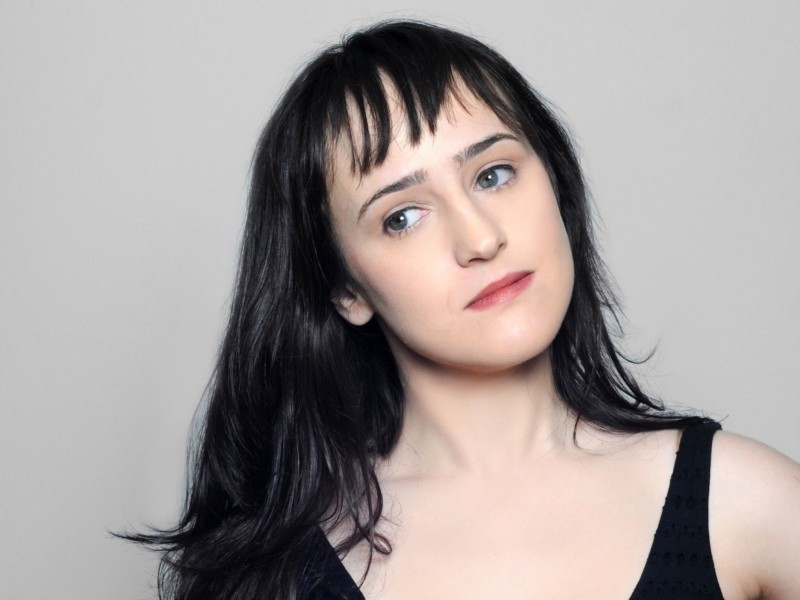 Following the tragedy in Orlando, actress Mara Wilson announced on twitter that although she used to identify as "mostly straight" she now had "embraced the bi/queer label." Then we interviewed her and it was awesome.
---
Justine Greening, 47. Politician.
Putney MP and International Development Secretary Justine Greening became the first out LGB female cabinet minister in the United Kingdom, declaring, "Today's a good day to say I'm in a happy same sex relationship, I campaigned for Stronger In but sometimes you're better off out! #Pride2016." In July, she became the Secretary of State for Education, appointed by Theresa May.
---
Alexis G. Zall, 18. YouTube Star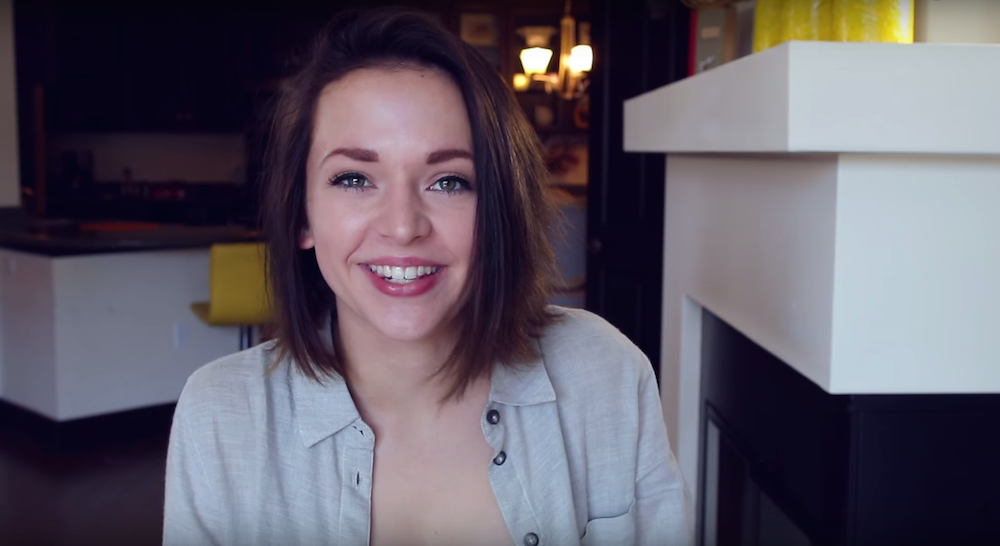 The YouTube star used her annual birthday visitor to make a very important announcement — the 8th tip on her list of 18 tips was, "it is totally OK to be a girl who likes girl or a boy who likes boy and me personally, I am a girl who likes girls."
---
Erin O'Flaherty, 23. Miss America Contestant.
Erin, aka Miss Missouri, became the first openly lesbian Miss America in June when she came out on Good Morning America. She was already out in her private life, but felt it was important to use her platform to be a role model to LGBT youth. "We're underrepresented in public position of influence," she said on GMA. "So I'm excited to take that on and I hope that my presence will help with visibility for the community."
---
July
Plaza told The Advocate in an interview that she falls in love with women as well as men: "I know I have an androgynous thing going on, and there's something masculine about my energy," she told the magazine. "Girls are into me — that's no secret. Hey, I'm into them too. I fall in love with girls and guys. I can't help it."
---
Stephanie Beatriz, 35. Actress.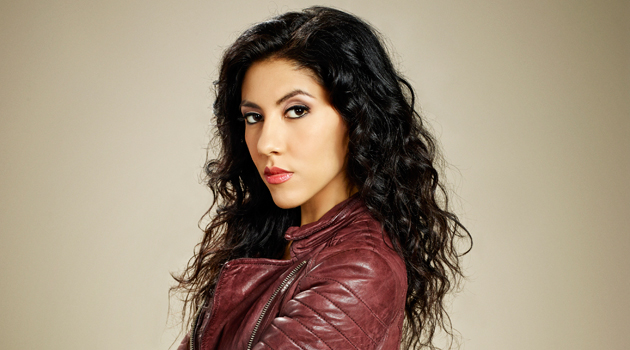 Brooklyn Nine Nine Star Stephanie Beatriz re-tweeted Aubrey Plaza's coming out announcement with her own "yup." When fans asked for clarification, she confirmed that she is bisexual.
---
Clea Duvall, 39. Actress.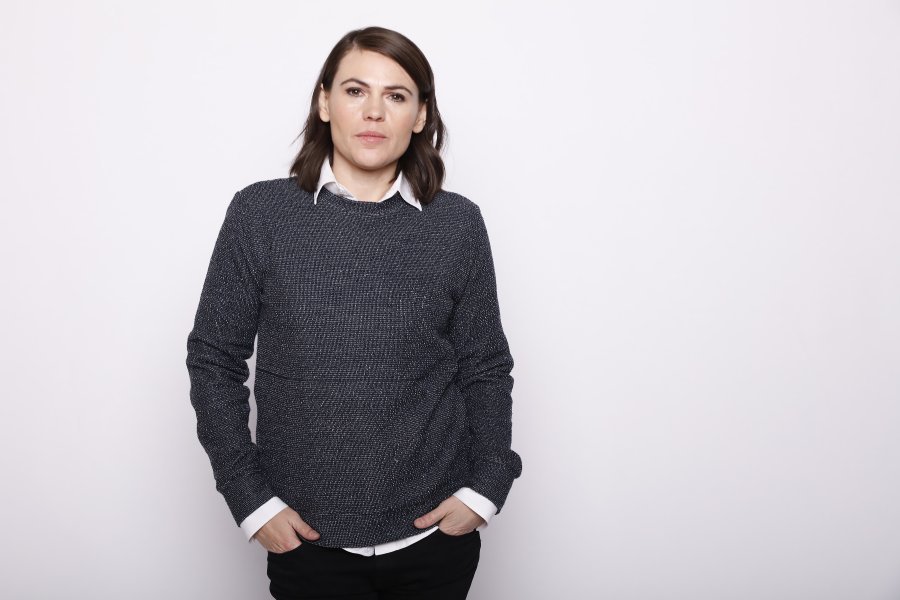 Duvall has been effectively "out" for many years now — she's not hidden her relationships with other women and is part of one of Hollywood's most prominent lesbian squads. But as far as we can tell, she didn't actually explicitly acknowledge her sexual orientation until this year, when she appeared on a panel for LGBT writers to talk about her film The Intervention, about which she declared, "I've played a lot of gay characters, but I haven't really played a gay character that is gay in a way that is the gay that I feel like I am, if that makes sense."
---
Rebecca Sugar, 29. "Steven Universe" Creator.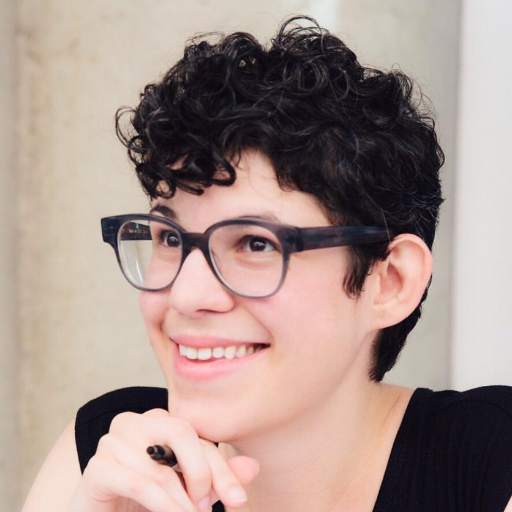 At ComicCon, Sugar was asked what inspired her to focus so much on women's empowerment and LGBTQ themes in Steven Universe. Rebecca, looking a little nervous, declared, "Well, in large part it's based on my experience as a bisexual woman,wp_postswhich received wild applause and cheers from the audience and fellow panelists.
---
August
Bella Thorne, 19. Actress.

After pictures of Thorne kissing a girl surfaced on the Disney star's snapchat, a fan asked the actress if she was bisexual. She answered "yes."
---
Elena Delle Donne, 27. Olympic Basketball Player.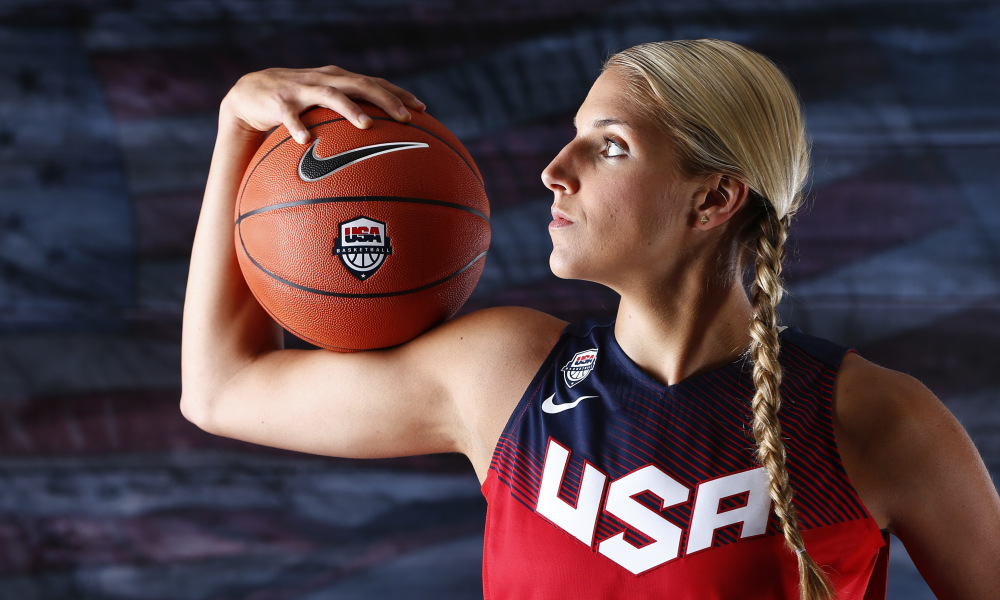 Vogue hung around with Delle Donne pre-Rio because she's a super-big deal in the world of women's basketball and the resulting write-up happened to mention that she's getting married to a lady this year. Of the piece, Donne told a reporter in Rio, "It's not a coming-out article or anything. I've been with her for a very long time now and people who are close to me know that and that's that… I decided I'm not at all going to hide anything."
---
Rafaela Silva, 24. Judo Athlete.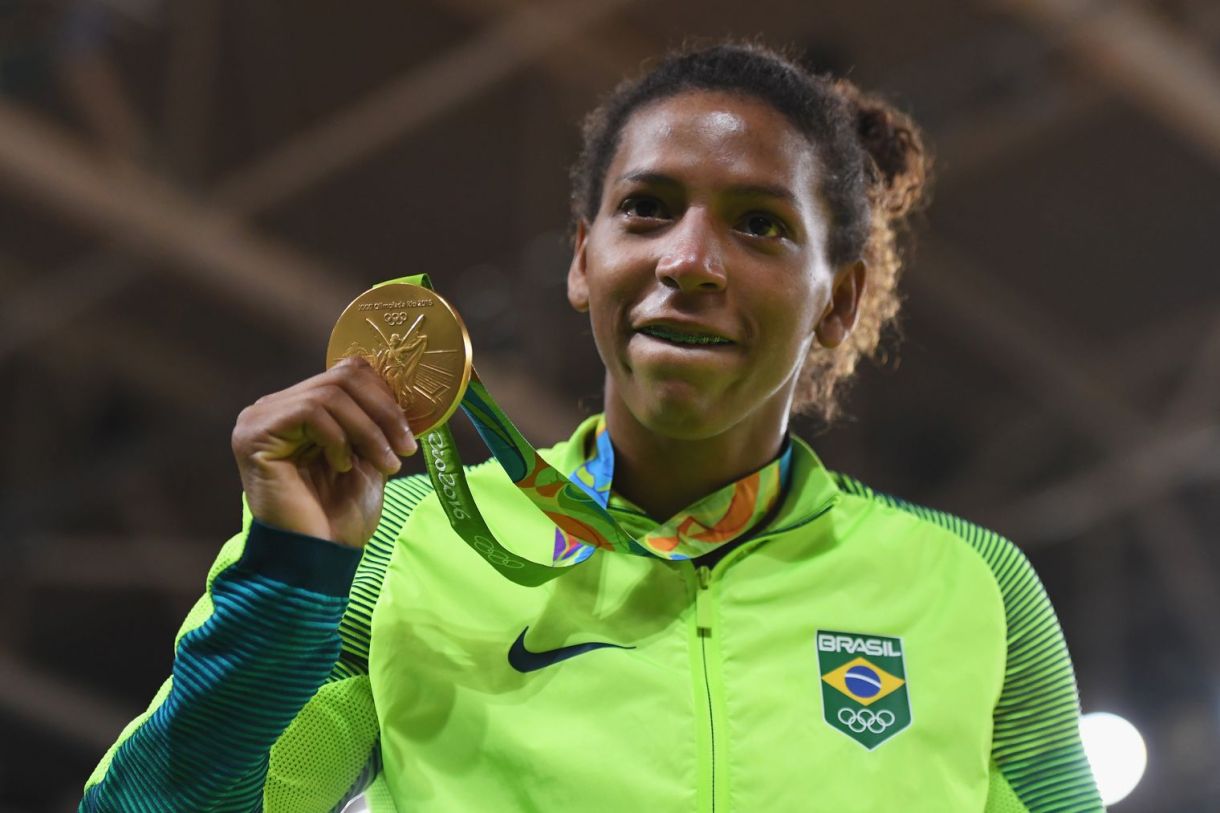 In an interview with Globo Sports, Rafaela Silva, the winner of Brazil's first gold medal at the Rio Olympics, revealed that she was a lesbian and has been in a relationship with Thamara Cezar for three years. She'd been open about her relationship on social media, but did not confirm the rumors until this interview.
---
Rachele Bruni, 26. Swimmer.
After winning a Silver Medal in the Rio Olympics, she thanked her "beloved" girlfriend, Diletta Faina, for her support, telling Italy's La Stampa, "I've always lived naturally, without problems. I've never done a big coming out. Undoubtedly there are people who have too many prejudices, but I live peacefully. I do not think about the prejudices, I live for myself, for my passion for swimming and for the people who love me."
---
Claire Kittrell, 24. YouTube Star.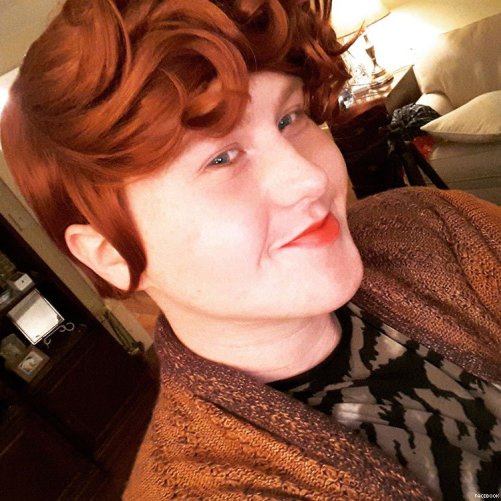 Kittrell, a trans woman, got famous on YouTube for a video about "anti-ginger discrimination" — being teased for having red hair. She also starred in the 2014 Reelz reality TV show "Hollywood Hillbillies." Then in August, Kittrell revealed, "…when I first made 'Gingers have souls,' I wasn't just getting picked on because I was a redhead, because I was a ginger, I was also being picked on because I was more feminine than the other guys."
---
Hayley Kiyoko, 25. Musician & Actress.
I'm not entirely clear on when former Disney star Hayley Kiyoko, known for her thematically queer music videos and songs, became open about her own sexuality — but I think it started in August. That's when she told Elite Daily that her "Girls Like Girls" was her attempt to provide representation for "girls like her" and that the story was based on her experiences crushing on girls in high school. In December, she told Paper Magazine, "when we shot the music video for "Girls like Girls," I felt like I was finally telling my story for the first time."
---
September
Elizabeth Gilbert, 47. Novelist & Journalist.
Journalist and best-selling novelist Elizabeth Gilbert came out on Facebook, announcing that she was in love with and in a relationship with her best friend of 15 years, Rayya Ellis, who had been diagnosed with pancreatic and liver cancer. Gilbert wanted to come out publicly so she could live as fully and openly with Rayya as she possibly could for the remainder of their lives together. It was a beautiful and bittersweet message that resonated world-wide.
---
Selena Forrest, 17. Model.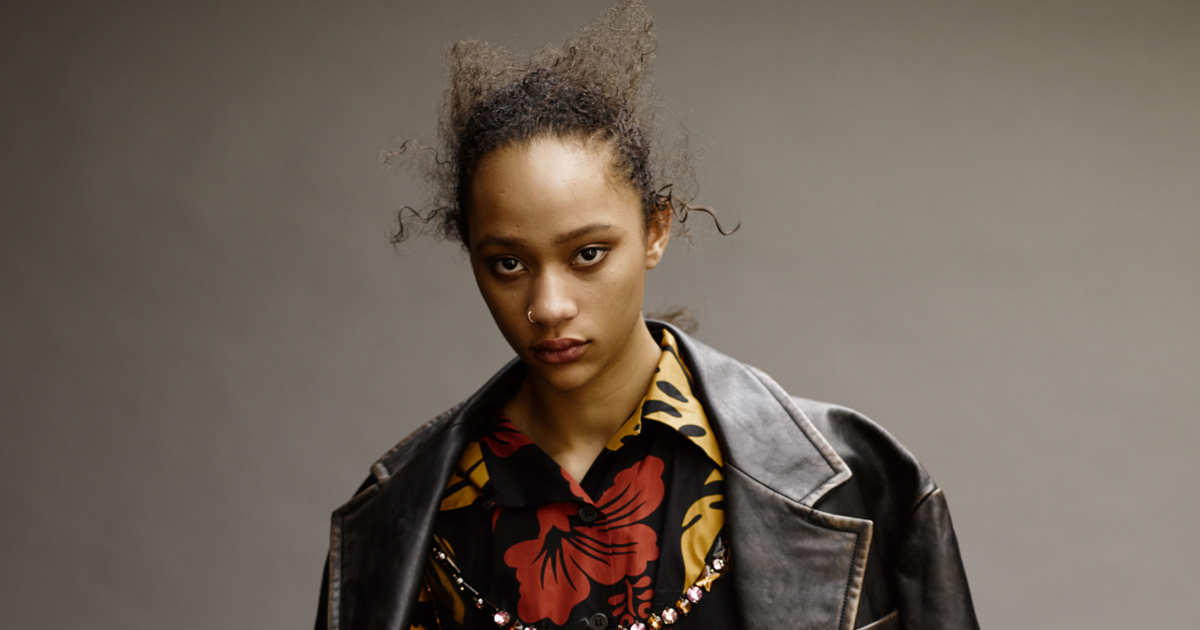 The 17-year-old model, a fresh face already racking up major campaigns, told The Cut that she's only ever dated girls and "if there was a category, I would probably be bisexual."
---
Ann M. Martin, 61. YA Novelist.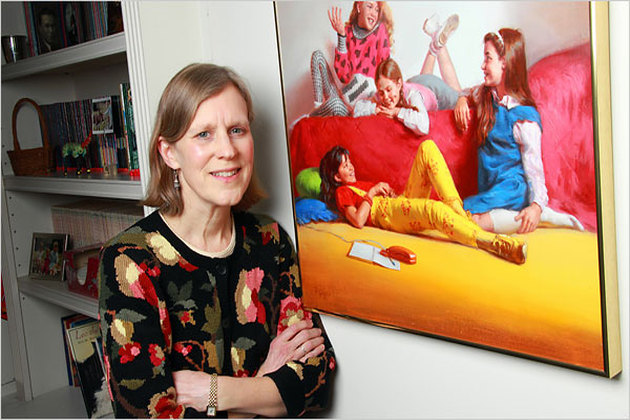 In a profile with New York magazine, legendary author of The Baby-Sitters Club Ann M. Martin referred to "her partner at the time,wp_postsa woman named Laura Godwin.
---
Eva Gutowski, 22. YouTube Star.

"Just because you haven't dated someone of the same sex does not mean you can't be taken seriously as a bisexual," the 22-year-old fashion & beauty blogger tweeted to her millions of followers. She's now the most popular LGBTQ YouTuber in the U.S.
---
Gigi Gorgeous, 24. YouTube Star.
Gigi had been capturing her relationship with heiress Nats Getty on her YouTube channel for a few months before she made it official in a video, revealing that she now identified as a lesbian. Gorgeous had begun YouTubing many years earlier, when she presented as male, and had already come out to her viewers as a gay man, and then a transgender woman. She and Nats have since broken up.
---
Renee Alway, 30. Former Reality TV Star / Model

In September 2016, the former America's Next Top Model contestant joined twitter while incarcerated, declaring in her bio, "I am the lesbian atheist your parents warned you about." It's unclear if she was openly gay prior to this moment, but we're counting it.
---
October
Sara Ramirez, 41. Actress.

At the 50 to None Summit to benefit LGBT homelessness prevention, Sara Ramirez told the world that she was "woman, multi-racial woman, woman of color, queer, bisexual, Mexican-Irish American, immigrant, and raised by families heavily rooted in Catholicism on both my Mexican & Irish sides."
---
Megan Marx, 31, and Tiffany Scanlon, 30. Reality TV Stars.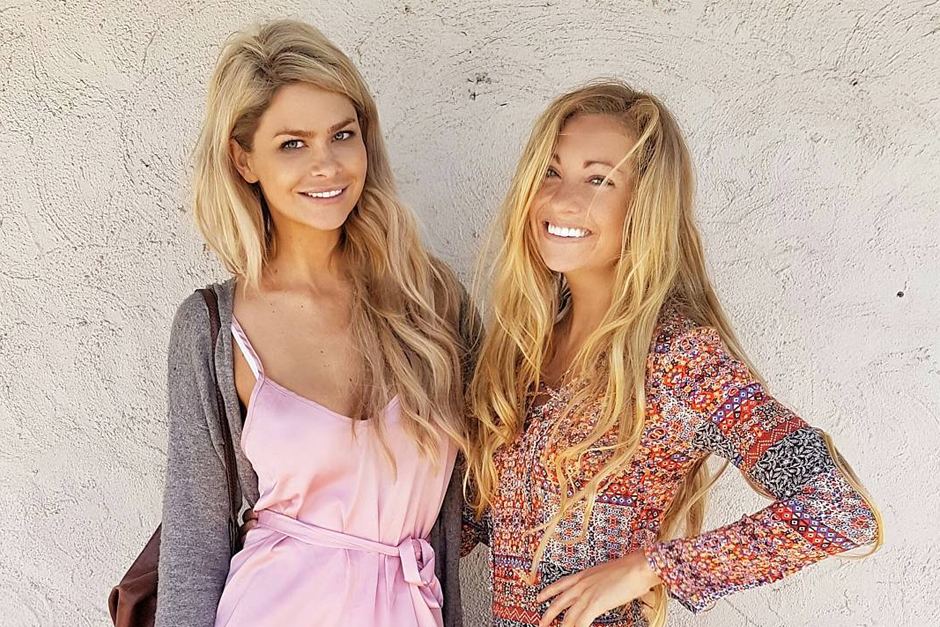 "Ladies," wrote Erin Sullivan on Autostraddle in her post celebrating the love found between two Australian Bachelor contestants, "if you can find love in a room full of cameras and women with eyes who want something from your soul trying to get a read on each other while mainlining booze, you absolutely deserve the love you've found."
---
Saara Aalto, 29. Singer / Reality TV Star
Alto, who competed on The Voice of Finland in 2012 and on The X Factor in 2016, was known as one-half of a "power couple" with Finland's most popular male pop star, who she'd been dating since the age of 15. Then she came out — and revealed her engagement to superfan-turned-personal-manager Meri Sopanen.
---
November
Bex Taylor-Klaus, 22. Actress.

Following the election of Donald Trump, the Scream and The Killing actress announced on twitter, "hello my name is bex and yes the rumors are true i am v gay," and then proceeded to chat about it with fans on YouNow all damn night! It was adorable.
---
Glennon Doyle Melton, 40. Author.
The author of New York Times bestselling memoirs Love Warrior and Carry On, Warrior and the founder of the online community Momastery came out on Facebook in November with an inspirational post about her realtionship with soccer player Abby Wambach. "Remember in Love Warrior how hard I struggled to understand what being in love meant?" She asked her followers. "I get it now. I get it. I am in love. And I'm really, deeply happy."
---
Jael Strauss, 32. Former Reality TV Star.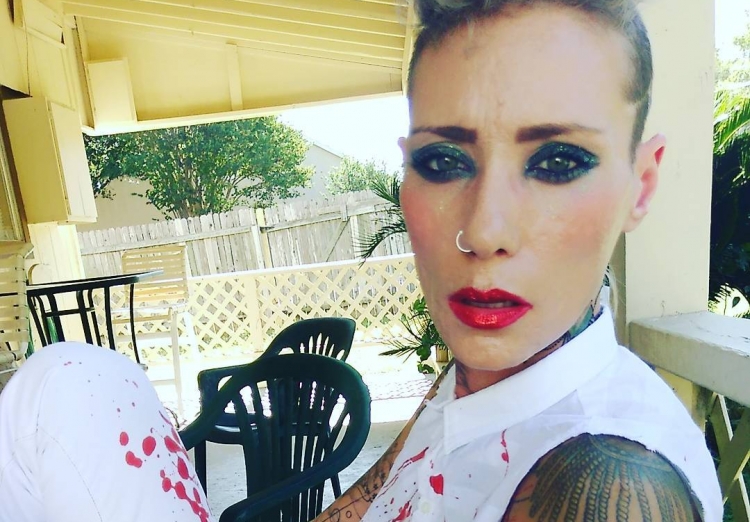 Jael Strauss appeared on the eighth cycle of America's Next Top Model in 2007, and became infamous in 2012 when Dr. Phil hosted an intervention with the meth-addicted model. Now, Jael is in recovery, sober, and an out lesbian. In an interview with WetPaint, she said she's recently struck up a friendship with Cycle 8 star Renee Alway, who's currently in prison, "[Renee] was the first person when I got out of treatment and got my phone back … she was the first person that called me. This was before she was incarcerated and she alluded to the fact that she really sympathized with the situation and she understood more than I knew. We're both lesbians, we were both closeted and we both had drug problems. We spent some time together and got a real relationship."
---
Molly Wizenberg, 38. Writer & Restaurateur
Molly Wizenberg began blogging at Orangette in 2004, eventually writing two books, starting three restaurants and in 2015, winning a James Beard Award for her blog. On November 30th, 2016, she came out to her readers, informing them that she and her husband had been separated since the summer, but that they'd remain friends and continue working together. "About a year and a half ago, in June of 2015, I experienced something that I didn't know could happen in adulthood. I found that my sexual orientation had changed. I wasn't straight anymore," she wrote. "…It's terrifying to say this aloud. But not saying anything has made me feel disconnected from this place, and from this community. It started to feel like hiding, and I don't want to hide, especially not from something that is so important to me. "
---
Lauren Jauregui, 20. Singer.
The Fifth Harmony star came out in Billboard magazine by penning an open letter to Donald Trump in which she identified herself as "a proud bisexual Cuban-American." She'd attracted some attention the week prior when a picture of her kissing a girl at a wedding was blasted to the world by compulsive outer Perez Hilton, which inspired her fans to "defend" the kiss as "playful." No defense is the best offense, I think.