Last week, YouTube star Eva Gutowski broke up with her boyfriend, Alex Hayes, an Australian surfer who got Instagram famous by posting a selfie of himself with a shark that turned out to be photoshopped (there was no shark). According to Eva, Alex was just using her "for followers." Just like he used that poor shark.
Anyhow, as fans of the couple were reeling from this tragedy, Eva dropped another piece of important and delightful information upon the world: she identifies as bisexual!
Eva told her 2+ million twitter followers that "Just because you haven't dated someone of the same sex does not mean you can't be taken seriously as a bisexual." She went on to say:
I am ready for myself to fall in love with someone, no matter who they end up being, and have been since I was 12. Boy or girl.

— grateful cornicop-eva gutowski (@lifeaseva) August 31, 2016
Why would you limit your love to half of what it could be, based off of being scared to "not be normal". No, love is for everybody to share.

— grateful cornicop-eva gutowski (@lifeaseva) August 31, 2016
Let yourself love whoever you fall in love with. Don't let your brain decide what boundaries your emotions have.

— grateful cornicop-eva gutowski (@lifeaseva) August 31, 2016
Accepting yourself as being bisexual is not pledging to be "different". It's pledging to be honest.

— grateful cornicop-eva gutowski (@lifeaseva) August 31, 2016
Later that very same day, Eva went a step further, revealing exclusive pics of herself and her ex-boyfriend Alex Hayes: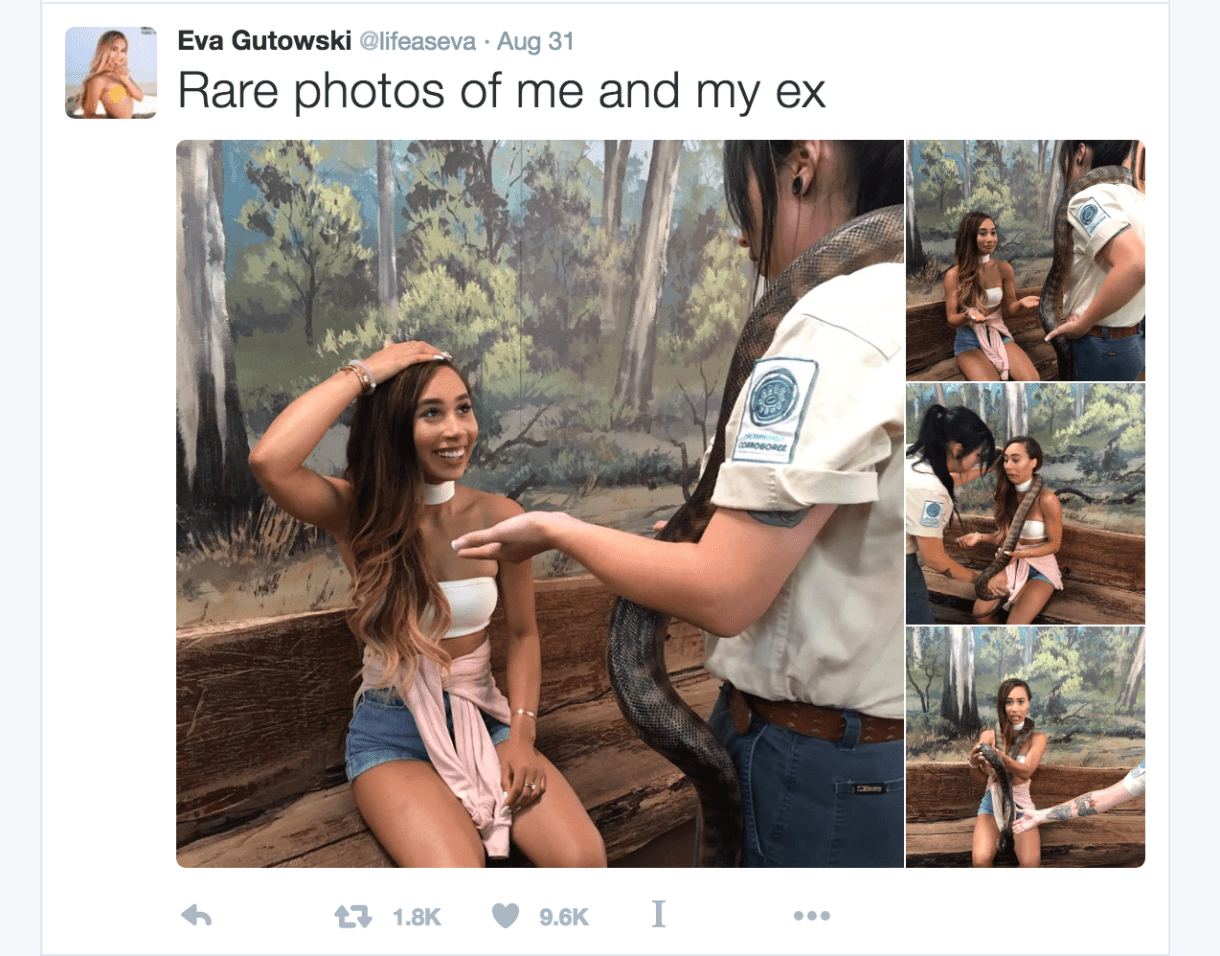 If you're wondering "Who is Eva Gutowski?" you are not alone, as I asked myself that very same question this morning. Well, Eva Gutowski is a 22-year-old YouTube sensation from California who hosts the channel mylifeaseva and, according to Famous Birthdays, is the #1 most famous "Person Named Eva." She boasts over seven million YouTube subscribers and makes videos about beauty, DIY and fashion, as well as posting comedic skits and songs. She's appeared on the YouTube channels of Teen Vogue, Seventeen and I Love Makeup, toured the country with other YouTube Stars on the Girls Night In Tour, appeared on panels at VidCon, and generally seems to be a really cool independent woman with a lot going on.
In August, it was announced that she'd be at the helm of a new YouTube Red original series, "a scripted buddy comedy about her attempts to make it big in Hollywood with her sixty-something grandmother." WITH HER GRANDMOTHER Y'ALL. I cannot wait. The show will debut in 2017.
Eva's music video "Literally, My Life," was the No.1 video on iTunes for 14 weeks and has over 29 million views on YouTube. The Senior Editorial staff enjoyed the video, although our Head Bisexual in Charge Rachel Kincaid did note, "I have bad news for her about those nails."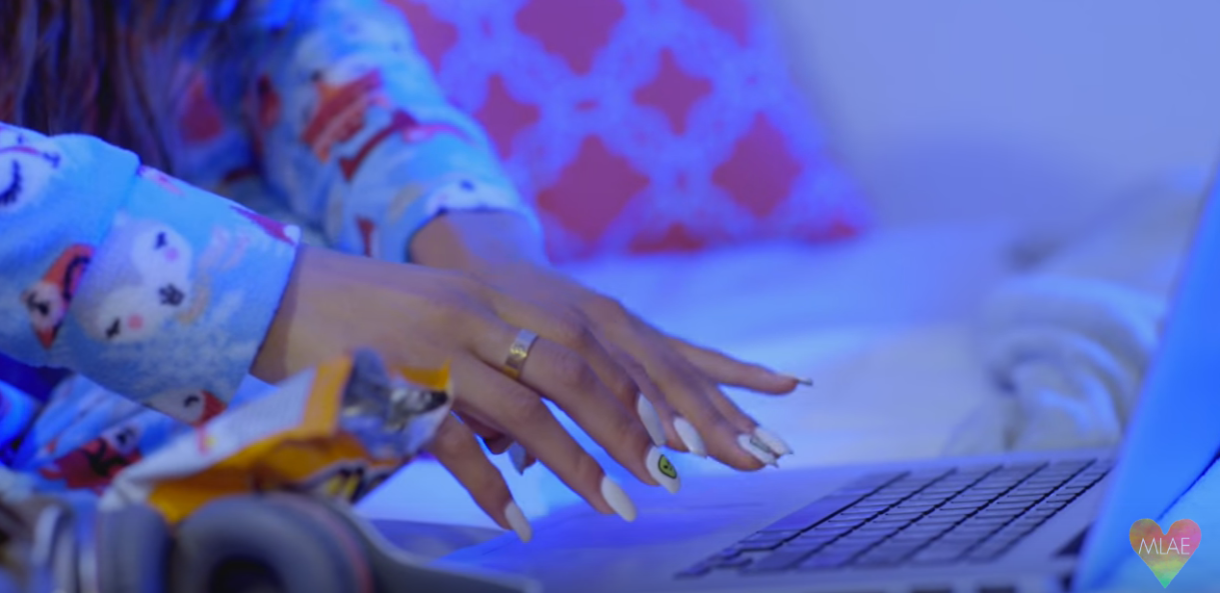 It's so awesome to see so many celebrities with huge teenage fandoms come out openly, because it sets a very good example for the youth. YouTube star Ingrid Nilsen came out last year, and has since been linked to lesbian YouTube SUPERstar Hannah Hart. The world of queer YouTubers just keeps getting bigger and bigger — Gaby Dunn, Ashley Mardell, Ava Gordy, Foxy — and so many more! Kids these days, y'all. GAY, THE WHOLE LOT OF 'EM.