feature image via instagram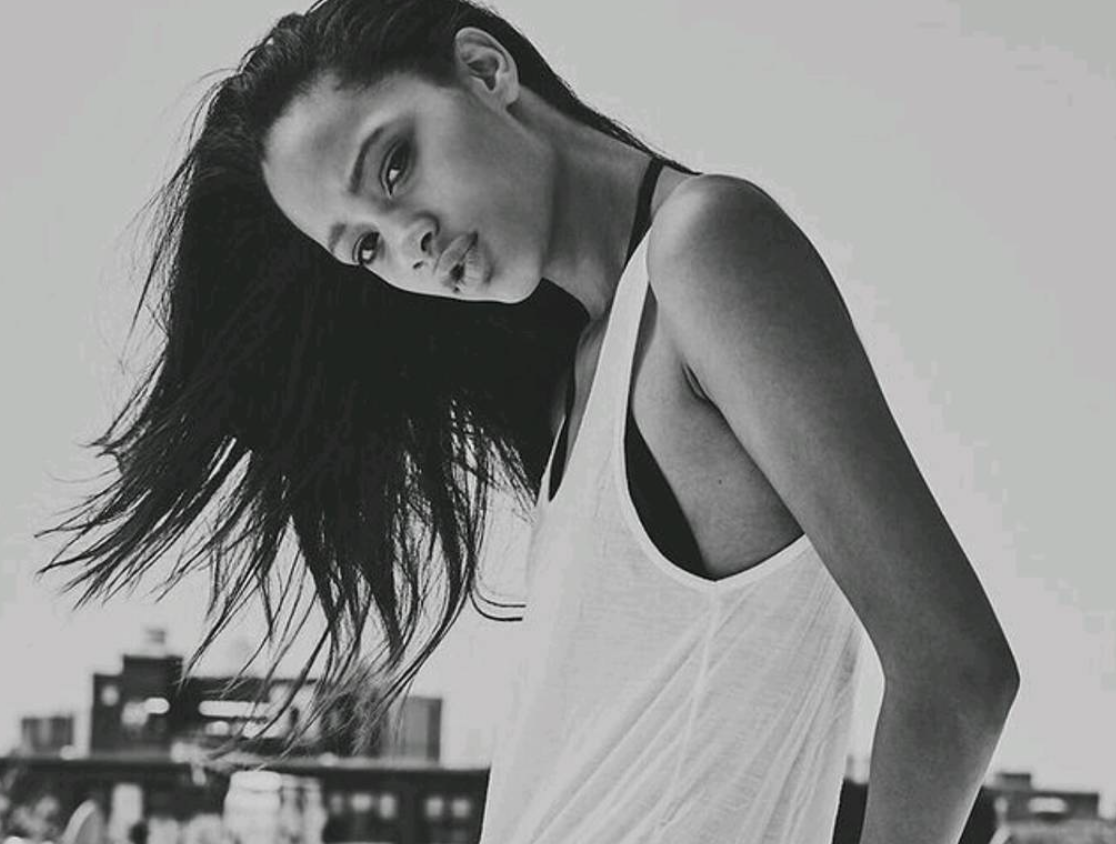 17-year-old Selena Forrest is VERY BUSY. She's starring in DKNY's fall 2016 ad campaign and Proenza's fall 2016 campaign, has walked in 28 shows from Rome to Paris to Rio since her first in September 2015 (Proenza Schouler), and is the subject of a feature article in New York Magazine's The Cut this week AND one of nine "new talents to watch" profiled in Elle Magazine's September Issue.
Also, she's queer!
Buried deep in her interview with The Cut, she's asked to comment on a recent Instagram post which contains a very humorous meme suggestive of a lesbian lifestyle:
Forrest's reply:
"I love girls. Or, you know what, i just love people. So that's what it is. I don't really categorize it, but if there was a category, I would probably be bisexual. But I have never been with a guy."
Firstly, I love how this is not a thing, she's just being open and being herself. Secondly, this makes her the fifth high-profile woman of color to "come out" as bisexual this year, following Amandla Stenberg (17), Stephanie Beatriz (35), Aubrey Plaza (32) and Eva Gutowski (22) and the third woman under 18 to come out this year (that list also includes Rowan Blanchard, 14.)
Forrest is a Louisiana native who evacuated with her family after Hurricane Katrina, ultimately hopping around California for the ensuing years and switching schools a lot. She was "discovered" on her way to Huntington Beach with friends when a woman who BOUNDED out of a restaurant to ask her if she'd ever considered modeling. That woman introduced Forrest to L.A. Models, who became Forrest's first agency. (She's now signed with NEXT.) To up her chances of getting booked without having to pay $1,400 to her orthodontist, Forrest removed her own braces with pliers. It worked. She told The Cut that her 'boyish walk' was a barrier at first — she hates heels — but eventually she found that clients "started to like it."
She also talked to The Cut about what it's like to be one of only a few models of color on the runway:
"If your clothes look good on everybody and if you're that confident about your clothes, then you should put them on everybody. Did you see the shoot where I was in Balenciaga just mean mugging?" [pulls up photo] "See? Black people look good in their clothes …and I look amazing!"
Agreed.