On Teen Vogue's snapchat last night, Amandla Stenberg — who you likely know for playing "Rue" in The Hunger Games and also for calling out Kylie Jenner when Kylie appropriated cornrows with the hashtag "#whitegirlsdoitbetter" — came out as bisexual and also as a perfect human:
"I wanna thank Teen Vogue for giving me this opportunity, I cannot stress enough how important representation is, so the concept that I can provide for other black girls is mind-blowing. It's a really really hard thing to be silenced, and it's deeply bruising to fight against your identity and just mold yourself into shapes that you just shouldn't be in. As someone who identifies as a black bisexual woman, I've been through it, and it hurts and it's awkward and it's uncomfortable. But then I realized: because of Solange and Ava Duvernay and Willow and all the black girls watching this right now, there's absolutely nothing but change. We cannot be suppressed. We are meant to express our joy and our love and our tears, to be big and bold and definitely not easy to swallow. I definitely believe in the concept of rebellion through selfhood, and rebellion through embracing your true identity, no matter what you're being told. Here I am, being myself; and it's hard and vulnerable, and it's definitely a process, but I'm learning and growing. Thank you for supporting me and doing this, and thank you to Teen Vogue. This is just the beginning, though; we have a lot of work to do for all women of color. We need more representation in film and television. We need our voices to be louder in the media. And not just women of color — bisexual women, gay women, transgender women, mentally ill women. I'm sick of all the misogyny and homophobia and transphobia that I see around me, and I know you are too. Thank you for listening and goodnight."
Please note that the post is tagged "I'm very bisexual."
Stenberg appears on the cover of this month's issue of Teen Vogue, for which she is interviewed by Solange. You'll probably want to read that now. You'll probably buy Teen Vogue this month! I don't know, I just have a feeling you're gonna want a copy of this moment in our lives. I have a feeling you're gonna start following her on instagram if you weren't already! I have so many feelings about your feelings!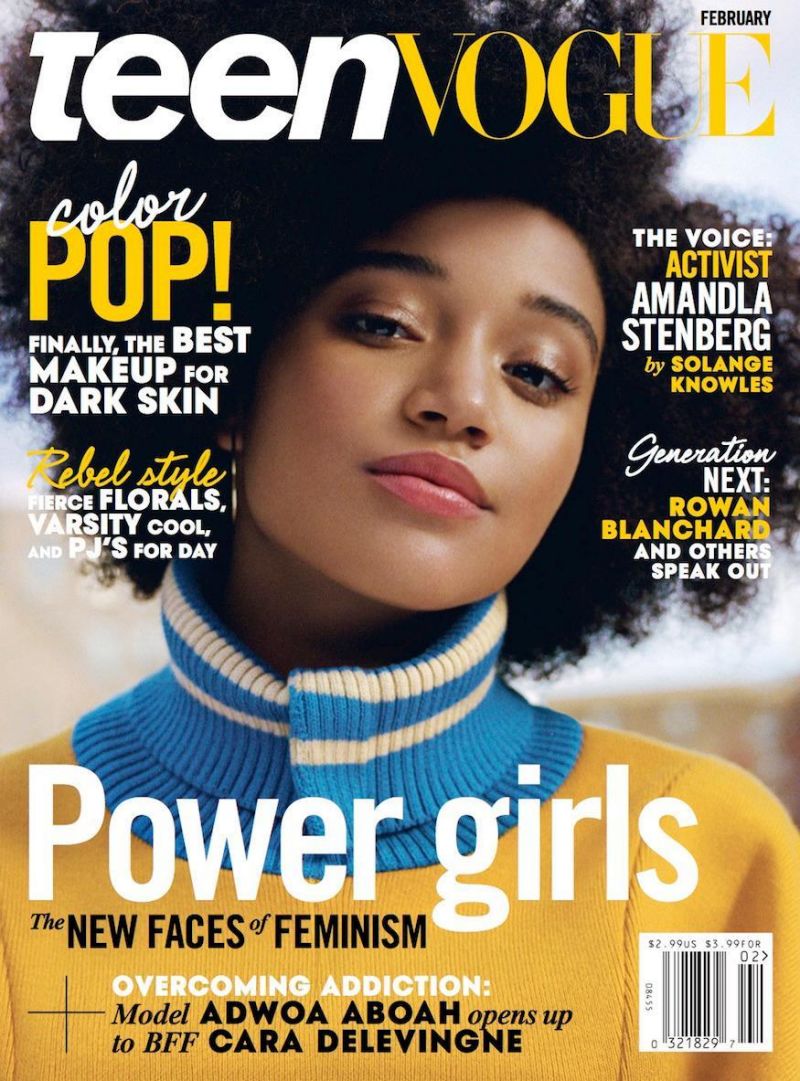 Stenberg got started in show business as a four-year-old, modeling for Disney and appearing in TV commercials. Her first film role, in Colombiana, saw her playing the younger version of Zoe Saldana's character. Next came Hunger Games, voicing Bia in Rio 2, and spots in Sleepy Hollow and Mr.Robinson. She's also an accomplished musician, recording with singer/songwriter Zander Hawley as "Honeywater."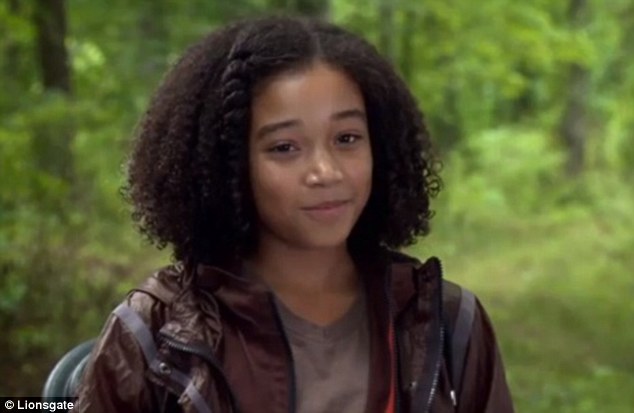 Stenberg is also involved with an anti-hunger non-profit No Kid Hungry. Also, she co-authored a comic book published in 2015 called "Niobe: She is Life." Also, she posted her "Don't Cash Crop My Cornrows" school project video on her tumblr and it went viral and everybody was talking about it and it was incredible.
AND SHE IS BISEXUAL.
AND ONLY SEVENTEEN.
Bless us, everyone, it appears the odds are ever in our collective favor.