Welcome back to GET OUT THERE, a brand-spankin'-new miniseries in which you and I (and all your friends) are gonna explore the heck out of the places we live. (And then put a bunch of collectable downloadable stamps into a tiny book to prove it all actually happened.) We're gonna find new places to eat, drink, be merry, escape, and breathe fresh air — together. We're almost done with our challenges, but it's not too late to get started!
---
My Last Two Weeks
Welcome back to the last segment of the Get Out There miniseries! This final segment was so bittersweet! I felt like I was really getting into the swing of things with local exploring on this one.
Our last two challenges brought me to a local museum. I'd always heard of, and seen, the Mexic-Arte Museum — It's a staple in the downtown area but I'd just never been inside. In December (and every Sunday) the admission is free! So in fact, this was a twofer: I went to a museum and I attended a free event!
But before I go on, can I just personally gush over how incredibly cool the museum's Executive Director, Sylvia Ortozco, is? After graduating university, Sylvia spent five years in Mexico studying painting. In an effort to create more spaces for Latinx artists in Austin, she and two other artists created the space as a gallery and event center. It's grown over the past 27 years right along with the city. She also complimented me on my earrings, so.
But seriously, this was one of my favorite places to visit during the whole miniseries! The Mexic-Arte Museum is gorgeous and is important in the Latinx community as a great networking space for creatives. If you're a Latinx artist I highly recommend you reach out to Sylvia over the next two months — they're now coordinating a youth exhibit and are looking for submissions!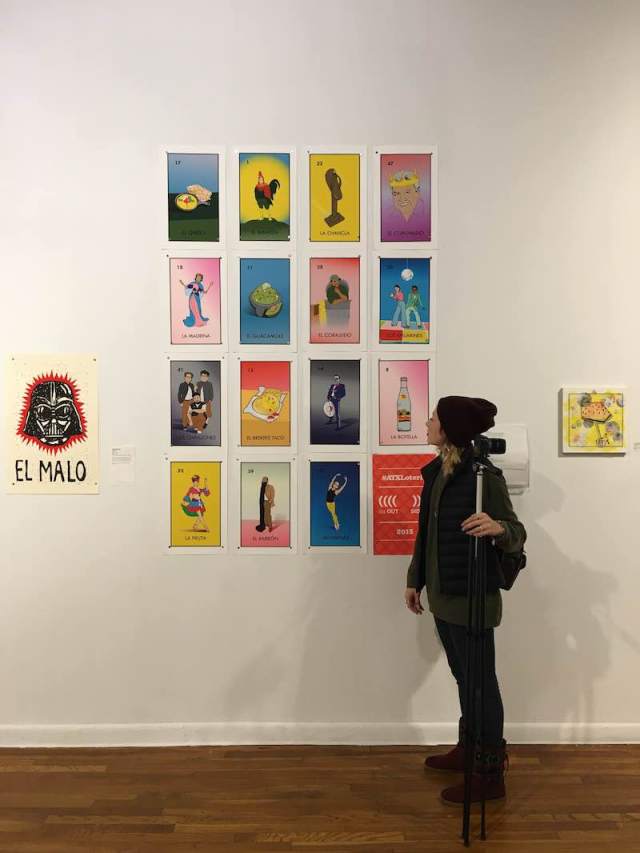 After the museum, I took a look on the Free Fun in Austin site to rack up one more outing for challenge ten. This site is so cool, y'all. FFiA has a monthly calendar in which local businesses can submit the free happenings going on at their locations.
And that's how I discovered the Los Balcones exhibit at the Lakeway Green Belt.
Austin is in the hill country of Texas and is home to a ton of natural springs and amazing limestone rock formations. I've been going to the Green Belt to swim and chill for as long as I can remember but I've never been to the Lakeway location. THIS is exactly what getting out there is all about. I was looking for a free event, saw some cool art and explored a new territory all in one. As I walked around, looking at waterfalls and cascading cliffs, I was felt inspired to continue to see more of my city. After living here on and off for 10 years I'm amazed that there are still new things to discover.
I really hope that these challenges have helped inspire you to love your city and to realize that it's a growing, ever-changing location. Remember: Adventure is what you make of it! So keep on getting out there, 'straddlers! (And keep using the hashtag, #GotOutThere! I will do my best to give you all the props for being a local traveler.)
---
Social Media Spotlight
This is it! Our final chance to bask in the glory of the awesome adventures of your fellow Autostraddle readers. Let's do it!
---
Wanna get out there, still? Haven't finished up the adventures? Have no idea what's going on? Click here.