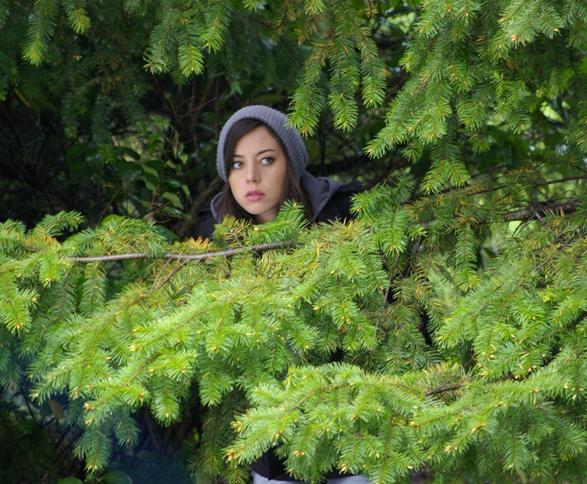 Today The Advocate published an interview with Aubrey Plaza, in which the popular young actress revealed that she falls in love with women as well as men because she "can't help it." By "it" she means, I assume, "falling in love with women." I believe all of us here can relate to that sentiment. The Advocate interview is brief and 75% of the questions asked in said interview are gay as hell. Here's the key exchange:
You played a lesbian Krav Maga instructor in Addicted to Fresno. How did you approach the character?
It was less about pretending to be a lesbian and more about portraying a human being with a massive crush on Natasha Lyonne's character. Natasha's a friend, and she called me up, like, "Do you want to come do a movie and make out with me?wp_postsI have a major crush on her in real life, so it was fun.
You also butched it up opposite Marisa Tomei in the short film She Said, She Said.
That was way too short. I was like, "Can't we do a whole movie where I get to come on to Marisa Tomei?"
Do women come on to you?
Oh, yeah. I don't mind. I know I have an androgynous thing going on, and there's something masculine about my energy. Girls are into me — that's no secret. Hey, I'm into them too. I fall in love with girls and guys. I can't help it.
That's right, Aubrey Plaza is bisexual!
Just last week, Aubrey Plaza showed up on "Watch What Happens Live," at which time she admitted to having "dipped into the lady pond." No additional details were disclosed at that time, but we can only imagine. Perhaps you have already imagined.
Aubrey Plaza has been a popular crush object for queer women for many years, due to her lesbian voice and Daria-ish nature as well as her appearance on Parks & Recreation, a show widely beloved by our people. The Latina actress and comedian started performing with the Upright Citizens Brigade, doing sketch comedy and improv while studying at NYU, and has gone on to do stand-up and appear in numerous webseries, films and TV shows. Her film Mike and Dave Need Wedding Dates comes out tomorrow nationwide. She is also on the Los Angeles-based basketball team the Pistol Shrimps.
"Her back and forth with Anna Kendrick on this press tour for Mike and Dave Need Wedding Dates has been BEAUTIFUL," noted Autostraddle Executive Editor Laneia. I'm not sure what she's referring to, but after I publish this post I intend to find out!
In conclusion: Aubrey Plaza bisexual!