Another year, another batch of newly-minted queers helping the world gradually understand that it's only a matter of time before everybody is gay. That's right: everybody. 
This year's coming out stories happened with much less fanfare than in years past, and a majority of the people on this list didn't even make an official coming out statement, they just casually entered into a public same-sex relationship and waited for the world to notice. We've also finally gotten to a place in Hollywood, at least, where calling a spade a spade (e.g., acknowledging a same-sex relationship exists just as easily as we would an opposite-sex relationship) isn't considered defamatory enough to warrant outrage.
Oddly, some of this year's biggest coming out stories came from people who the community-at-large has very mixed feelings about — a pop star with a rocky history of racial appropriation and disregard, a reality TV star who rose to fame by placing her infant daughter in child beauty pageants, and a transgender woman who endorses a political party that advocates against her community's best interests (amongst other sins).
Without any further ado, here are the 21 women and one gender-fluid person who came out in 2015!
---
January
Stephanie Allynne, Actress / Comedian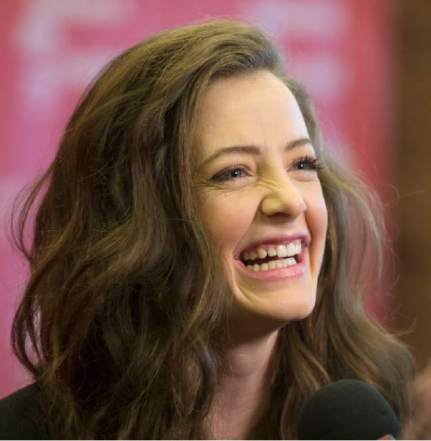 Allyne identified as straight when she met Tig Notaro on the set of In a World. But as they described in the documentary Tig, which came out in July, what developed between them transcended Allynne's prior conception of her own sexual orientation. Although their relationship wasn't a secret, it became common knowledge on January 1st, when Notaro announced that the pair had been engaged for 53 minutes and so far, it was going very well. Allyne is a member of the Los Angeles Upright Citizens Brigade and an experienced comedian who has appeared on shows including Comedy Bang Bang, 2 Broke Girls, The Mindy Project, Key & Peele, Maron, and Kroll Show.
---
February
Patricia Velásquez, Actress / Model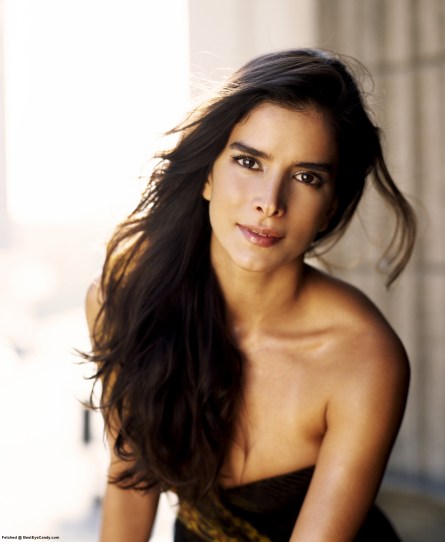 Although rumors about supermodel and actress Patricia Velásquez had been swirling since her relationship with Sandra Bernhard in the early '90s, the woman considered by many to be "the first Latina supermodel" made it official in February with the release of her memoir, Straight Walk.
---
Ali Liebert, Actress
She made you swoon playing gay babe Betty McRae in Bomb Girls, and then she made you swoon playing another gay babe in Lost Girl… and THEN she made you swoon again this year when she went public with her relationship with her girlfriend Charlie. Interestingly, she also appeared briefly in The L Word, as did the aforementioned Patricia Velásquez.
---
Halsey, Musician
This past February, Ashley Nicolette Frangipane, known as "Halsey" to her fans, identified herself as a mixed race bisexual woman on Twitter. Frangipane has also been open about her diagnosis of bipolar disorder, describing herself in an interview with Billboard magazine as an "unconventional child" and an "inconvenient woman."
---
April
Ruby Tandoh, Chef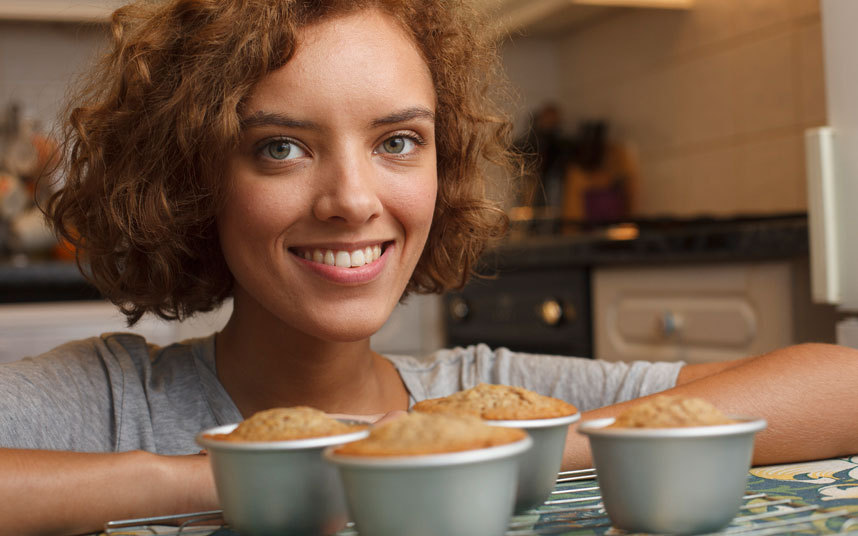 Ruby Tandoh made it to the final round of The Great British Bake-Off, writes about food for The Guardian and, in April, came out as a very funny gay lady.
---
Angel McCoughtry, WNBA Player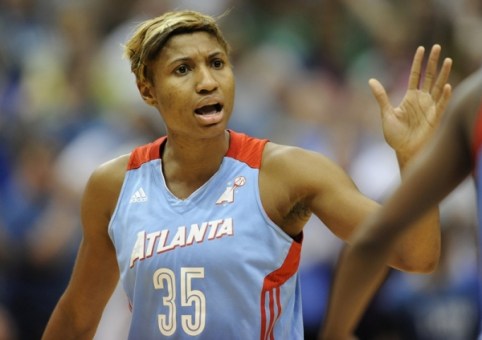 Atlanta Dream hoopster McCoughtry came out on Instagram, sharing a photograph of herself and her fiancée, declaring, "I understand we all judge and its in human nature, but the more i speak to God i never feel judgement front he man upstairs, even tho he has all the power too! He tells me to fall, learn, and grow because thats life. But to always keep my heart pure and believe totally in him. All i know love is a great feeling and GOD is Love."
---
Kendra Fisher, Hockey Player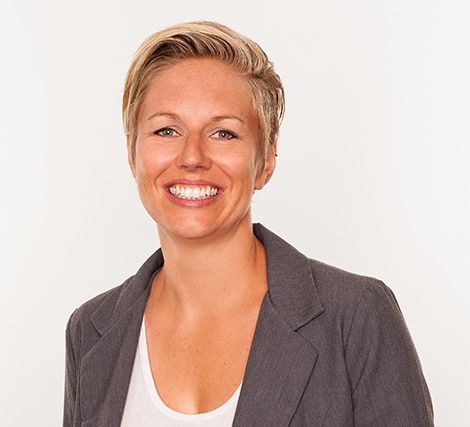 Fisher, an elite ice hockey goalie for Canada, was already out in her private life, but spoke openly about her lesbian identity for the first time at the Canadian Olympic Committee's #OneTeam round table. "There's this assumption that it's not necessary for women in sports in particular to come out publicly," she said. "It's failing to understand the importance of having the conversation and being in that place. I came through in a generation when the transition of being gay was just supposed to happen quietly. I started a relationship with a woman and it just wasn't talked about. Only in having conversations with people have I realized the need for me to talk about this."
---
Faustina "Fuzzy" Allogey, TV Personality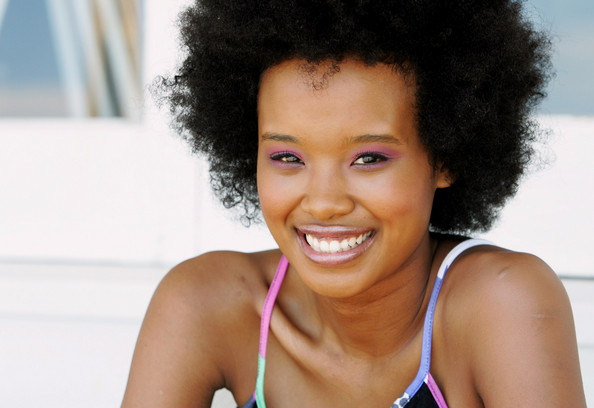 Fuzzy Agolley, an Australian TV personality who co-hosts The Voice Australia and co-hosted Video Hits for five years, came out on her blog in celebration of her 31st birthday. "As black as my skin, as Chinese as my blood, and as Australian and British are my nationalities, I'm also a proud Gay Woman," she wrote. "Most importantly though, I'm a happy human being."
---
Pumpkin & Mama June, Reality TV Stars
Pumpkin and her mother, Mama June, of the TV show Here Comes Honey Boo-Boo, came out as bisexual on Inside Edition this past April.
---
Caitlyn Jenner, Athlete & TV Personality
This was the big coming out story of 2015 — the Olympic hero, lifelong Republican, reality television star and lapsed member of the Kardashian clan came out as transgender on Diane Sawyer after decades of speculation.
---
May
Ursula Halligan, Journalist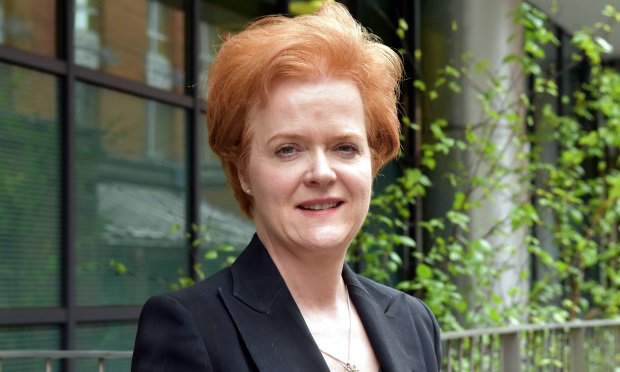 As the vote on marriage equality in Ireland drew closer, 55-year-old prominent broadcast journalist Ursula Halligan came out publicly in an op-ed. She called on religious communities to support the measure and shed light on how homophobia had impacted her.
---
Miley Cyrus, Musician
Although the headline of this article indicates that this is a list of "women," Miley Cyrus does not identify as a woman; she identifies as gender-fluid. 

In a series of interviews and announcements beginning in May 2015, problematic pop star Miley Cyrus came out as pansexual and genderfluid, and revealed that she'd come out to her mother as bisexual at the age of 14. She recalled being the go-to hookup for other "sexually curious" girls as a teenager and having prior relationships with women. Although she's lately been more interested in relationships with women or non-binary folks, she told TIME Magazine that "If I end up in a straight relationship, that's fine — but I'm not going to be with f—ing slob guys who are watching porn, making all their girls feel ugly."
---
Tatum O'Neal, Actress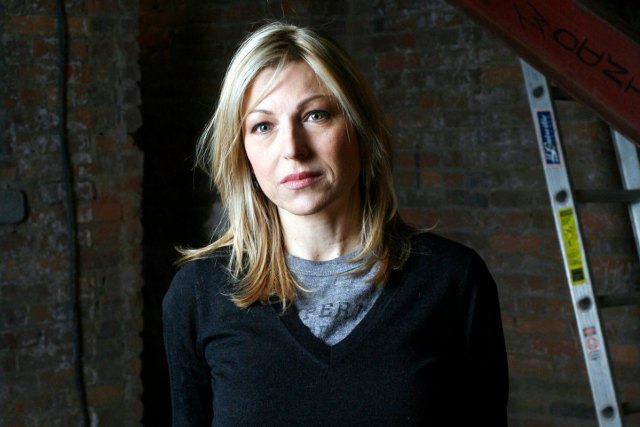 Tatum O'Neal, the youngest actress to ever win an Academy Award (in 1974, for Paper Moon), told People magazine that she's loving the ladies these days, saying that "I like women. I definitely have been dating mostly women recently." Regarding her sexuality, O'Neal says, "I'm not one or the other." Since that time, rumors have swirled regarding her alleged relationship with lesbian pioneer Rosie O'Donnell.
---
Rosie Perez, Actress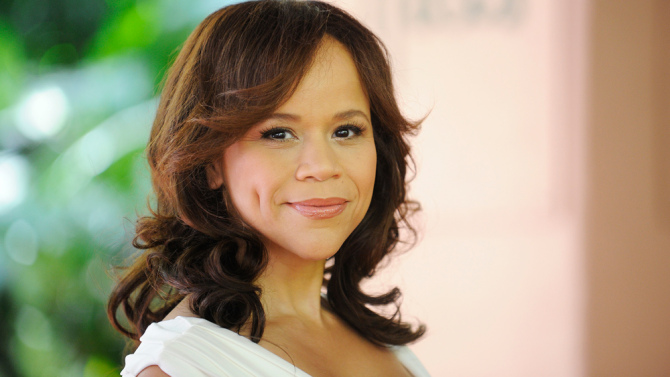 In a speech for the Trevor Project Live in June, Rosie Perez revealed that she had a lesbian relationship in junior high school, which makes her luckier than most of us. "All I wanted to do was hump her. And I suppressed the urge and suppressed the urge and suppressed the urge until Michelle one day started humping on me." Perez says she is not "lesbian, gay or whatever" but rather "quasi-straight," and that she wishes she'd had somebody to talk to during her relationship with Michelle: "If I had other people, specifically adults, if I was just able to call up and they said, 'Oh, I humped the Michelle-type person, too. You're normal, don't worry."
---
Danielle Brooks, Actress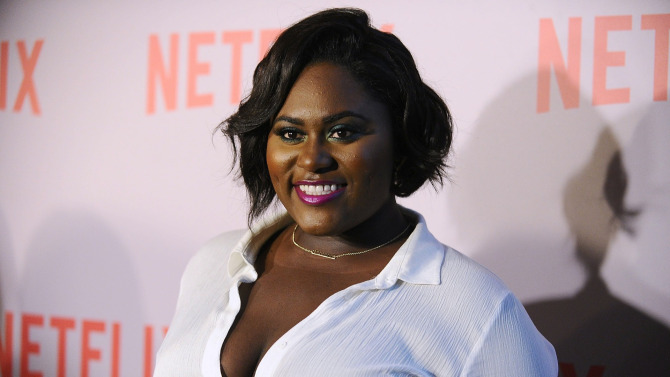 The Julliard graduate and Orange is the New Black star was open about her relationship with filmmaker Nneka Onuorah, which ended mid-year. Does she like girls forever? Will she date another girl? Will that girl be you? Maybe, maybe not! We'll see!
---
June
Ingrid Nilsen, YouTube Personality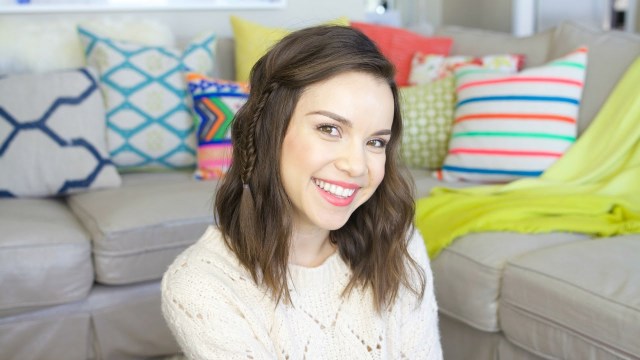 YouTube star Ingrid Nilsen came out in — where else? — a tearjerking YouTube video in which she talks about struggling with her sexuality growing up in an enivronment where it wasn't okay to be gay. The community met her with open arms, as did fellow queer YouTuber Hannah Hart, who is now Ingrid's girlfriend!
---
Ramona Bachmann, Swiss Soccer Player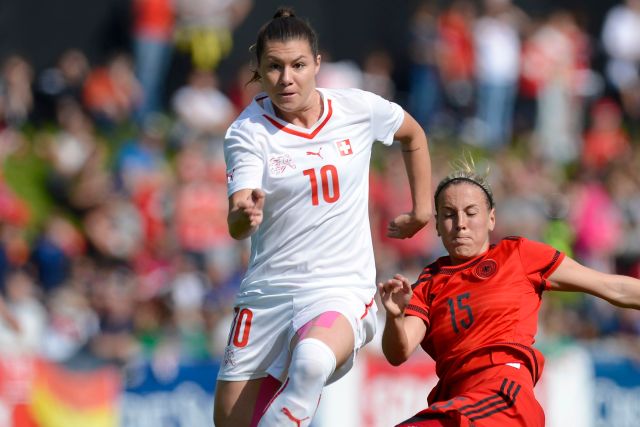 In an interview at The World Cup, 24-year-old soccer player Ramona Bachmann told Swiss Publicaiton Blick, "I'm very open. I do not care if someone is with a man or a woman. In Sweden we deal with this issue fortunately also very open and easy." She also revealed that she is currently in a lesbian relationship with a 21-year-old student named Camille Lara, who she frequently featured on her instagram account.
---
July
Janae Marie Kroc, Weightlifter
World champion powerlifter Janae Marie Kroc came out as a "Transgender/genderfluid Alpha male/girly girl Lesbian in a male body" in July.
---
August
Kristen Stewart, Actress
Broody lesbian crush object Kristen Stewart became the first celebrity in coming out history to be outed by her mother, in June, but the actress didn't more-or-less publicly confirm her mother's claim until a Nylon Magazine interview in August. After having her sexual orientation be a subject of speculation for basically her entire career, the revelation barely made a splash. Stewart herself downplayed its importance in a statement reflective of a growing acceptance in Hollywood (while ignorant of a lack of acceptance elsewhere), stating, "I think in three or four years, there are going to be a whole lot more people who don't think it's necessary to figure out if you're gay or straight. It's like, just do your thing."
---
Lily-Rose Depp, Actress / Model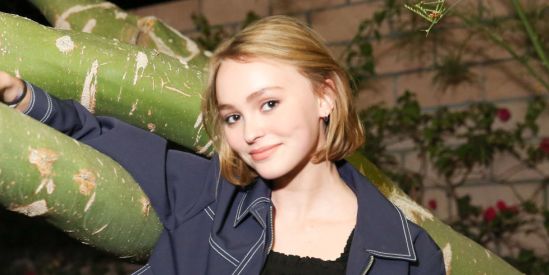 The 16-year-old French-American actress and model, the daughter of Johnny Depp and Vanessa Paradis, appeared in i0 Tillett Wright's "Self Evident Truths" project, a "a photographic document of 10000 people in the USA that identify as ANYTHING OTHER than 100% straight."
---
November
Holland Taylor, Actress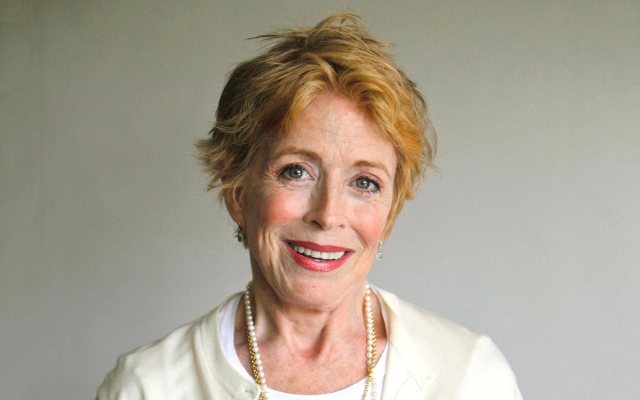 Although Taylor was not, to the best of our awareness (which is pretty aware!), an out lesbian, she said she'd always "lived out" in an interview with WYNC for a podcast this past November. But now that she's fallen madly in love with Sarah Paulson (it happens), the truth is definitely out for real — Taylor, at the age of 72, is a lady-loving lady.
---
December
Jill Soloway
Although Soloway has long been immersed in the queer community and has a transgender parent and a lesbian sister, she told The Advocate in 2014 that she still identified as straight (although that may be changing). In a profile published in The New Yorker this winter, Soloway went public about falling in love with somebody I have also been in love with for quite some time: poet and author Eileen Myles. Mazel tov!
---
KeKe Palmer, Actress & Singer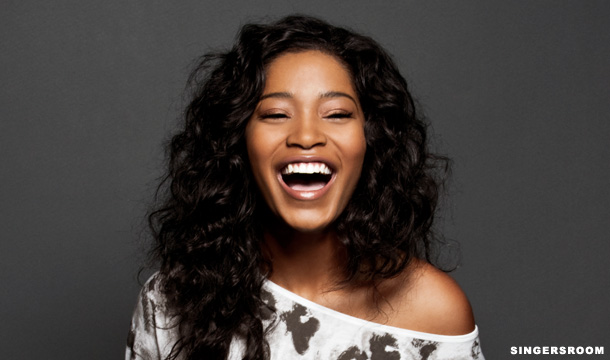 This is a late-add to the list, as the actress/singer revealed to People Magazine on Deember 16th that she does not want to label her sexuality, which means she's not straight! Hurrah! The revelation came after rumors related to her lesbilicious music video with Cassie and snapchat photos of her and Cassie kissing. MERRY CHRISTMAS, WORLD!