The Great British Bake-Off finalist and Guardian food writer Ruby Tandoh announced on twitter this morning that she is queer y'all:
me to my parents today. feeling lucky and joyful and f r e e. over and Out.https://t.co/dHrlMsLlOg

— Ruby Tandoh (@rubytandoh) April 2, 2015
She then proceeded to display extraordinary levels of badassery by thanking "twitter's queer queens" and slamming the misogynists who accused her of only making it to the final round on Bake-Off because she was flirting with judge Paul Hollywood, something they both denied. I guess it's just hard to handle the idea of an all-female final round?
https://twitter.com/rubytandoh/status/583623071711547393
Speaking of people Ruby didn't flirt with, Bake-Off is actually presented by out English comedienne Sue Perkins.
Tandolph's baking book, Crumb, came out last year, and since almost winning Bake-Off she's been a food writer for The Guardian. According to The Daily Fail, there was a bidding war amongst nine publishers who wanted to have her debut on their list. She took a semester off from earning her History of Art and Philosophy degree from The University of College London to appear on the program. She's also a proud feminist.
If you'd like to celebrate this fine day with some of Ruby's recipes, your time is now. We'd like to recommend:
Pikelets "are a kind of flat crumpet." Ruby says that "after you've enjoyed a few hot from the griddle – holey, chewy, dripping with salted butter – I'm sure they'll find a way on to your breakfast tables."
I LOVE THESE, I always get them when I get Dim Sum.
I was obsessed with these when I was a kid. Pretty sure they're terrible for you but isn't everything.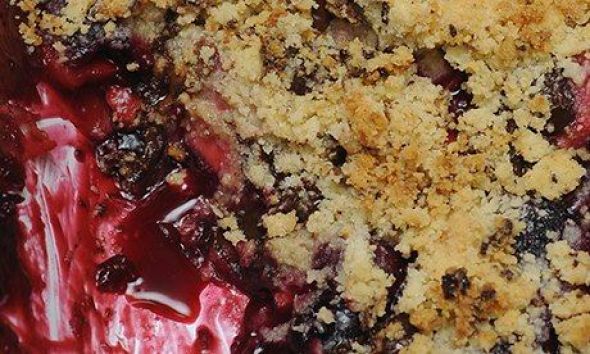 Congratulations, Ruby!