In the wake of the Orlando massacre, most things are horrible but not every single thing. Mara Wilson, child actor, writer of a new memoir and Twitter genius, has opened up about her sexuality with some vague, and then less vague Tweets. The kicker:
.@__SonjaLouise__ I said I *used* to identify as mostly straight. I've embraced the Bi/Queer label lately

— Mara Wilson (@MaraWritesStuff) June 14, 2016
Mara tweeted her support of the LGBT community and mentioned how welcome she felt at a gay club when she was an 18-year-old straight girl — even then, she said, it felt like home.
She calls herself a 2 on the Kinsey Scale, adding:
I know a lot of people don't like the Kinsey scale, and that is fine by me. But I'm pragmatic at heart and find comfort in numbers.

— Mara Wilson (@MaraWritesStuff) June 13, 2016
So there we have it. Mara Wilson, who brought my favorite witch Matilda to the big screen and who has always seemed really queer on Twitter, is family. She stepped into a moment of community panic, grief and outrage and told the world that she is one of us.
She also said that she'll keep being private about her relationships, which matters not at all to me — BI PEOPLE ARE BI NO MATTER WHO WE'RE DATING. Sorry, was I yelling? Bisexual people are bisexual regardless of the gender(s) of our partner(s), and if Mara's coming out helps even one more Kinsey 2 realize they have the right to support and love among other queers, then that is the rich fruit borne of a celebrity making herself visible.
In the aftermath of the Pulse shooting, a hate crime that targeted Latinx and Black queer and trans people, it is more important than ever that we see each other and claim each other and protect each other. Mara's coming out as Bi/Queer in this moment feels like a sliver of light in an impossibly dark week, and I'm left with only one question: was Miss Honey her root, like she was mine?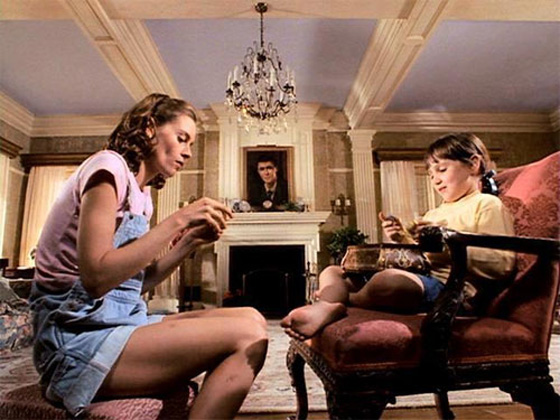 UPDATE: Mara Wilson DM'd me to say that although Embeth Davidtz, who played Miss Honey, is beautiful, it was actually another actress she worked with briefly who was her formative crush. Life is a highway, y'all.