We've been joking for years that everyone is gay, and while that's not exactly true, everyone on YouTube is gay. Okay, fine. That's not really true either, but an awful lot of YouTubers are lesbian, bisexual, and otherwise queer-identified human beings. Their channels are about makeup, parenting, television, coming out, mental health, politics, fashion, music, you name it. And week after week, year after year, they create content centering their queer experiences for millions of viewers. In fact, if you add the subscribers of the top ten names on this list, queer YouTube is more watched than Game of Thrones.
This is a list of the 100 most popular lesbian and bisexual YouTubers, and the amazing thing is, this isn't even all of us! I didn't include any non-English speaking channels, for example. (Sorry Carla and Cynthia!) I didn't include channels with under 10k subscribers. And I'm very certain that I didn't find every lesbian/bi/Autostraddle-relevant channel with over 10k subscribers; there are just too many of us these days. So you guys will have to fill in the gaps by sharing your favorites in the comments.
Watching the many hours of YouTube videos required to compile this list has given me a really interesting glimpse of a cross-section our community. So many people were driven to self-reflect and realized that they were gay while watching Glee, you guys! And so many more people were devastated by the shooting in Orlando. And so many people found the courage to come out after Ingrid Nilsen did.
The list below is ranked by number of subscribers at the time of writing.
My sincerest hope is that the figures recorded become immediately irrelevant as you all subscribe to new favorites.
---
100. Fiona / neonfiona – 10k subscribers
Fiona is bisexual and excellent at sarcasm. She describes herself on Twitter as a "literal witch and very famous internet celebrity," which, you know, #goals. Her channel consists of social justice banter, collaborations, and (if you dig way back) quickie travel videos/life updates.
Fiona lives in London.
---

Jing and Monica are a lesbian couple who have been posting to YouTube for the past four years, sharing their weddings (a ceremony under Prop 8 in California in 2010 and a simple legal wedding in Washington in 2012), TTC journey, pregnancy, birth, and parenting experiences. They currently have one adorable daughter, Estelle, and are looking to conceive for the second time later this year.
---

98. Desiree Daviana / MissDesiree Daviana – 11k subscribers
Desiree is a bisexual vlogger. She's made popular beauty FAQ videos on her experiences with lip injections and box braids 101, as well as opening up about battling depression and getting over breakups.
---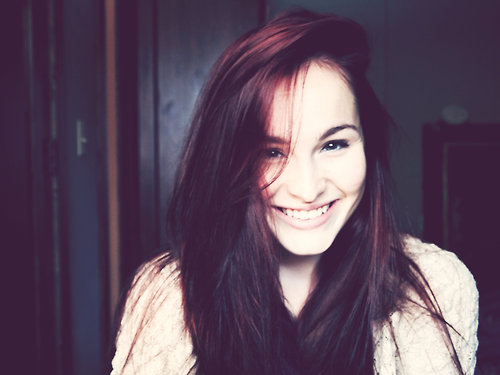 Cydney makes videos on the things she loves, including her girlfriend, slutty brownies and minimizing waste. She's gay and St. Louis-based.
---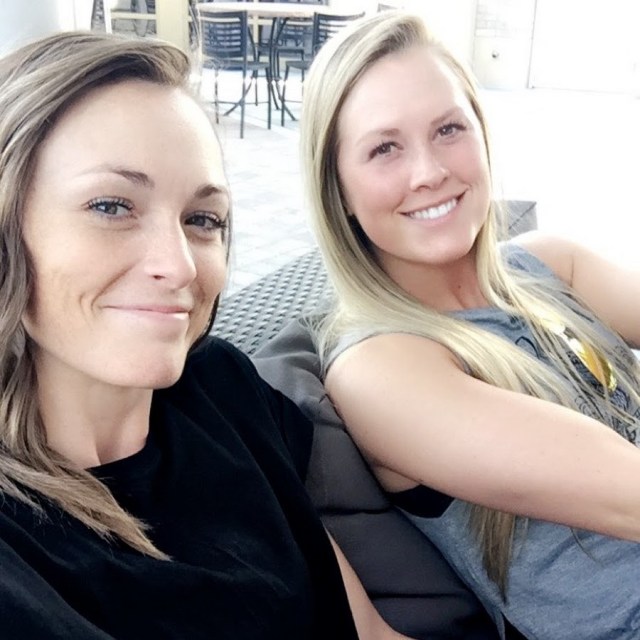 96. Kale and Jess / Kale and Jess – 11k subscribers
Kale and Jess started their channel in March, and so far have primarily been posting vlogs and challenge videos. They've recently taken a break but do expect to resume making videos.
---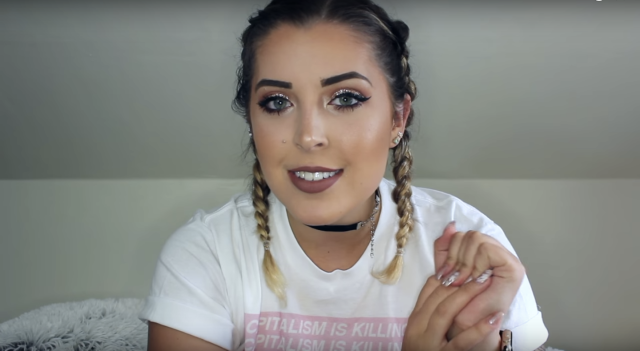 95. Marisa Eaton / Marisa Eaton – 11k subscribers
Marisa is gay and Christian. She posts makeup tutorials and occasional videos with her cutie girlfriend Nicole.
---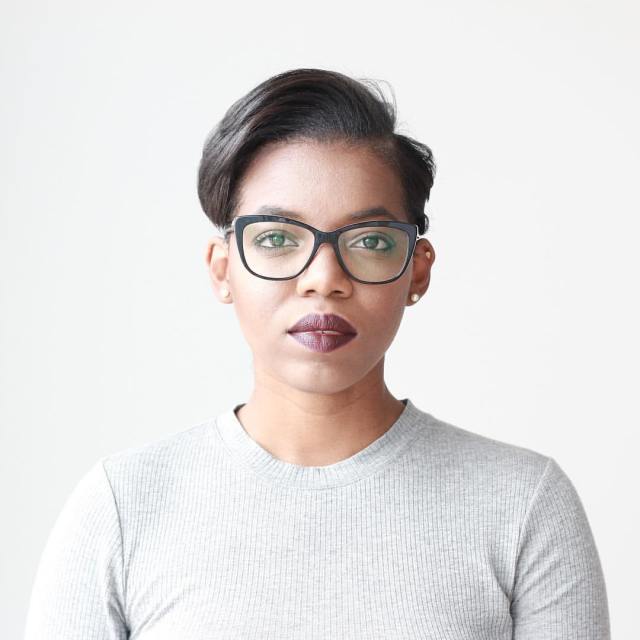 94. Danielle / Dani's Dish – 12k subscribers
Danielle is a lesbian with an absolutely mesmerizing lipstick collection. She is the founder and creative director of Elle and Mane, where she sells hair products and a skincare line. Nearly 12k subscribers watch Dani's style diaries, beauty hauls, and vlogs.
---
93. Madison Clark / Madison Clark – 12k subscribers
Madison has been posting on YouTube for the past eight months. She's a lesbian who vlogs authentic feelings and emotions on her channel. She also works for Dreamworks as a consultant.
---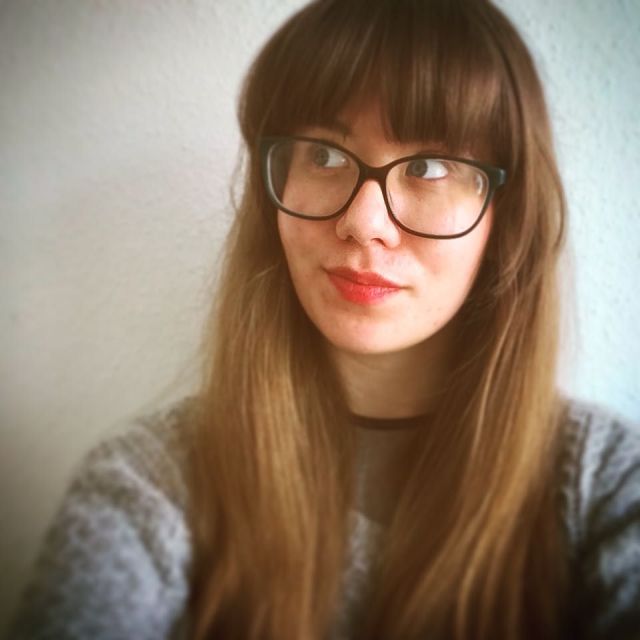 92. Rowan Ellis / Rowan Ellis – 12k subscribers
Rowan is a queer-identified femme cis woman. She makes thoughtful videos critiquing pop culture media from an intersectional feminist point of view. She is sick of straight people, has lots of feelings about queer witches, and you will absolutely love her.
Rowan runs the fortnightly #femtubechat and has been commissioned by Google's YouTube Space in London to run a "Women on YouTube" workshop to facilitate collaboration and mentoring on the platform.
---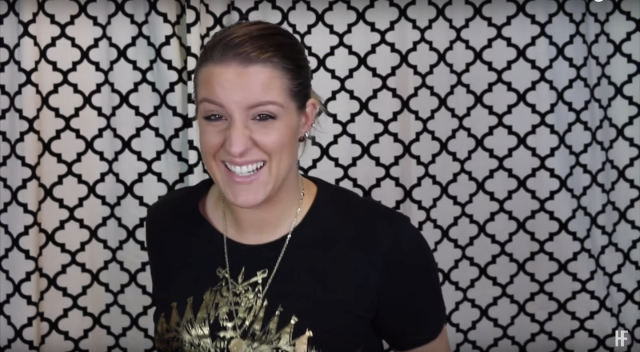 91. Heather Lee Fazz / LezGetIt – 12k subscribers
Heather is a lesbian vlogger and DJ. She got her start on YouTube with LezBeOnTalk, a couples channel that was taken down post-breakup. Heather is now happily engaged to Chrissie, who frequently makes appearances on LezGetIt.
---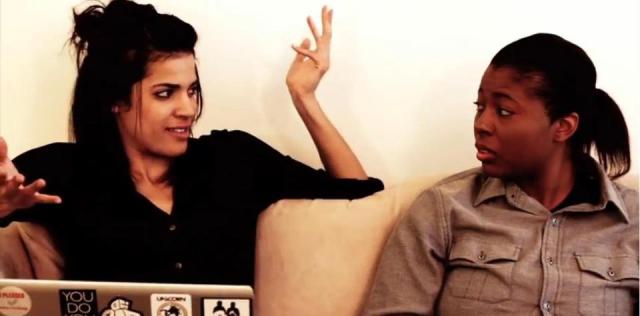 90. Brittani Nichols (Writer) / Words With Girls – 13k subscribers
Words With Girls was a scripted comedy written by Autostraddle writer Brittani Nichols, starring Brittani and Hannah Hart (#3 on this list). It ran for seven episodes in 2014.
Since making Words With Girls, Brittani has gone on to write, produce and star in Suicide Kale, the feature length dark comedy demolishing the competition at film festivals around the country. She appeared as a recurring character on Season 2 of Transparent, and currently hosts Brand New Podcast with Ariana Lenarsky and Hamilton: The Podcast with Khalehla Rixon.
---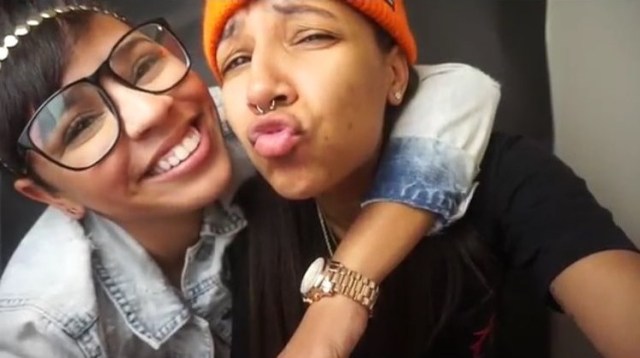 89. Frankie and Tiaa / Frankie and Tiaa – 13k subscribers
Frankie and Tiaa! Oh my goodness! These two are such cuties. Watch them doing the girlfriend tag, taking the chicken nugget challenge, and conquering Las Vegas. They live in Los Angeles.
---
88. Kelsey Canonaco / Kelsey Canonaco – 14k subscribers
Kelsey is a lesbian with really cool piercings and tattoos. Subscribe to her channel to watch her dye her hair bright red and teach you how to stretch your ears.
---

87. Tayler / Tayler Made – 15k subscribers
Tayler started her YouTube channel four years ago to share her experiences as a single, pregnant teenager. Since then, she's given birth, fallen in love, gotten married, and made over 100 videos along the way! The channel now follows Tayler as she raises Sawyer as a stay at home mom and settles in to her new apartment with her wife Mindy, who is in the United States army.
---

86. Sarah Amann and Rachel Benson / Sarah & Rachel – 15k subscribers
Sarah and Rachel are a lesbian couple from Des Moines making vlogs, challenges, taste tests, and travel videos. They have been meat-free for the past year, and run a podcast called Between The Sheets.
---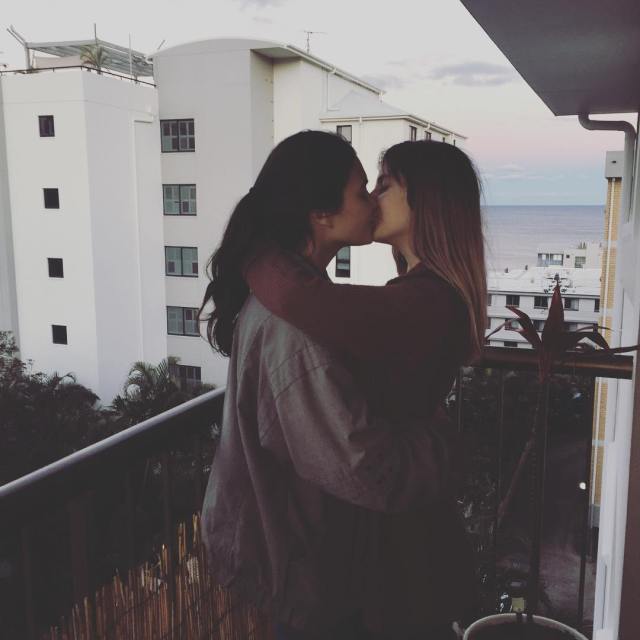 85. Sarah and Jamaica / Sez & Jez – 16k subscribers
Sez and Jez are a cute lesbian couple based in Brisbane, Australia. They look at each other with so much love and adoration that you'll forget heartbreak even exists in this world.
---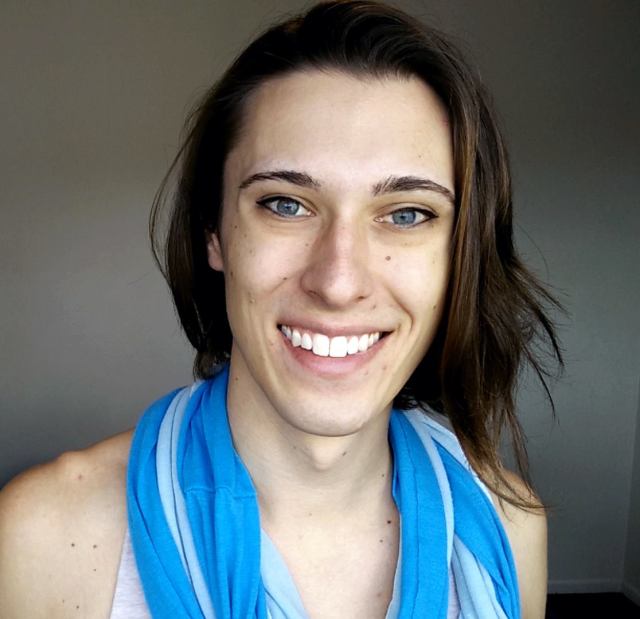 84. Riley J. Dennis / Riley J. Dennis – 16k subscribers
Riley is a polyamorous lesbian who delights her almost 16k subscribers with videos about feminism, politics, and vlogs about social justice and her everyday life. She's genderfluid and identifies as non-binary and also a trans woman. She's fantastic at breaking down confusing topics into clear, concise explanations. She's also committed to improving accessibility on YouTube by correctly captioning all her videos — a service to her audience which is a) very uncommon to see within YouTube, b) not the easiest thing to do, and c) seriously awesome!
Outside of YouTube, Riley is a tech writer and Android editor for Make Us Of, author of young adult fantasy trilogy Through The Portal, and a writer for Everyday Feminism.
---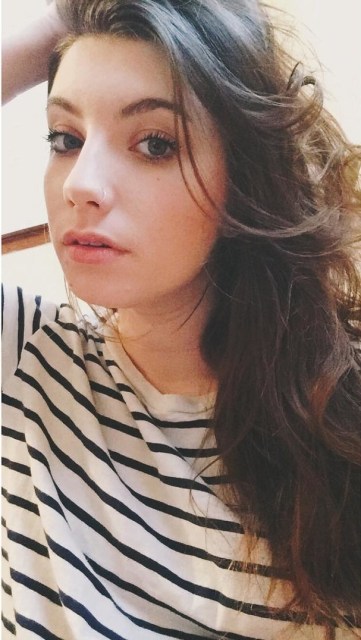 83. Torey Tomsovic / Torey Tomsovic – 16k subscribers
Torey is gay and has learned a lot in her early 20s. She's resolved to keep the channel an individual channel from now on, regardless of her relationship status.
---
Yasmin is a bisexual makeup artist and stripper. She's full Guatemalan and likes kissing her girlfriend. Subscribe for makeup tutorials and frank discussions about sexuality.
---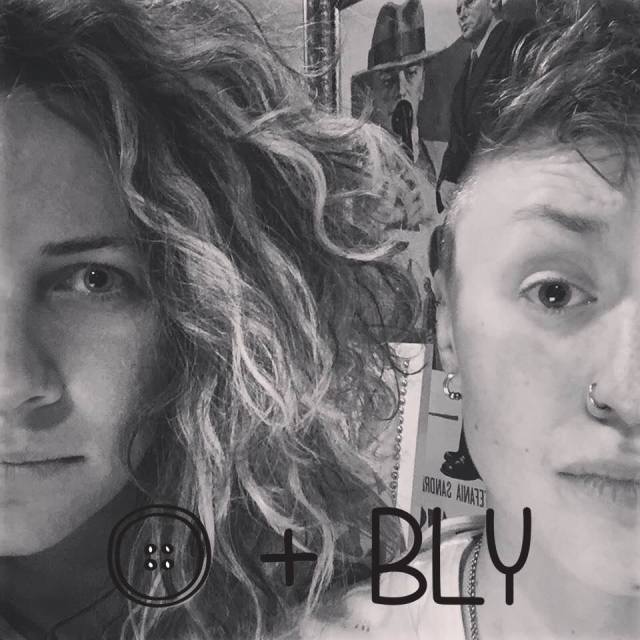 81. Button and Bly / Button and Bly – 17k subscribers
Remember that time last year when Button and Bly wrote about their travel show on Autostraddle? Here's what they said:
We started Button and Bly's Travel Show about a year an a half ago, after leaving our jobs in production (Button a camera operator, Bly a sound mixer) so we could backpack all over Europe. It started with us just documenting our travels for friends and family. Everywhere we went we were always on the lookout for new people, experiences, and the girl-on-girl culture in other countries. It was virtually impossible to find quality travel videos created by and for queer women, so we wanted to make sure we gave everyone a front row seat. In these past couple of years, the show has evolved into a LGBTQ-friendly travel/adventure/inspiration show, and here we are today!
Most recently, Button and Bly have been visiting Benidorm, Spain; Mallorca; and Belgium.
---
80. Red and Ashley Johnson / Mrs & Mrs Johnson – 18k subscribers
What's neat Mrs. & Mrs. Johnson is that you can literally watch them build a family together in real time, from Red's sweet proposal to their wedding, pregnancy announcement, birth of their son, and buying a new house! Almost all in the past two years! Check out their channel for couples pranks and vlogs about their daily lives.
Pages: 1 2 3 4 5See entire article on one page