Carmen's Team Pick:
Have you all heard about this thing, Hamilton? I think it might be a play of some sort, perhaps something involving song and dance as well. People seem to really like it! Potentially because it seems incredibly badass and on-point and #deeplymoving as well.
I'm inclined to like the musical most of all because Brittani Nichols does too, and we all know Brittani Nichols is both hilarious and a perfect human with perfect taste. And that's why even though I've never seen the damn thing, I'm gonna live my best life and listen to Brittani Nichols and Khalehla Rixon talk about it on "Hamilton: The Podcast." Because what could get me more excited and passionate about something I don't know much about the way Brittani can? NOTHING, that's what. NOTHING EVER.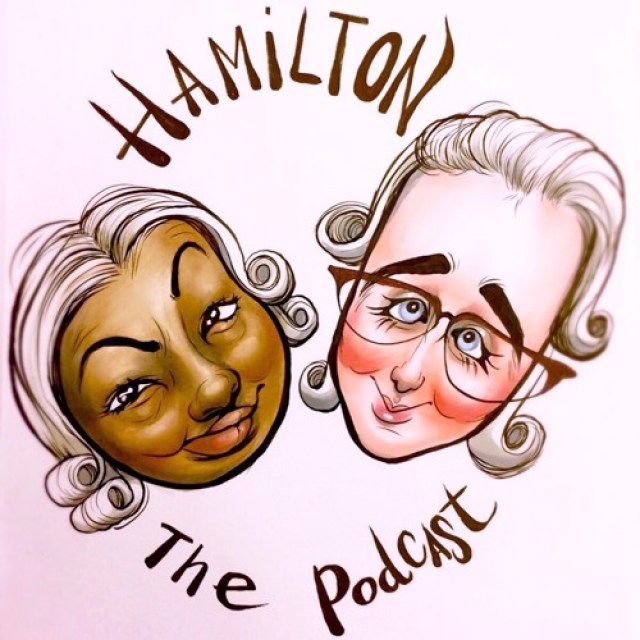 Brittani and Khalehla, coincidentally, have also never seen the musical, although they reportedly listen to the Broadway cast recording of Hamilton on a daily basis. They have so many feelings about these songs, in fact, that every week, they're taking on a new track — in performance order — and talking about it for your listening pleasure. They combine this with some historical perspective, being that they're both also working on the corresponding book about Alexander Hamilton's life that inspired the musical.
So far, they've covered "Alexander Hamilton," "Aaron Burr, Sir," "My Shot," and "The Story of Tonight," which gives you a good two hours worth of amazing conversations to listen to as you begin your journey down this road to your new best life, in which you listen to the rest of this podcast as it's released.
If you're a Hamilton superfan, this is pretty much the best thing that's ever happened to you; Autostraddle Senior Editor Heather calls it "the middle of a venn diagram of perfect beauty."If you're thinking to yourself "I don't know anything about musicals! I don't think I care about Hamilton!" buckle up anyways, because Brittani and Khalehla could talk about rock gardening and it would be the most engrossing and hilarious part of your day. And this is much more important than rock gardening! When we asked Brittani a little while ago about why this podcast matters, she told us: 
A lot of people ask why Hamilton has become so important to some LGBT people and people of color and I think it goes beyond the simple answer of "we're seeing a more diverse version of Broadway." Hamilton is about one man trying to overcome a set of expectations that are put on him because of his identity and we see the ways in which he uses that as motivation but also how other people working through their own stuff impacts how they see him and his life. It's also like Harry Potter in that the characters are so well-drawn and complicated that it's not easy to call anyone good or bad.
You can subscribe to "Hamilton: The Podcast" on iTunes, SoundCloud, and in your heart today. Don't deny yourself this experience one second longer.