We've been joking for years that everyone is gay, and while that's not exactly true, everyone on YouTube is gay. Okay, fine. That's not really true either, but an awful lot of YouTubers are lesbian, bisexual, and otherwise queer-identified human beings. Their channels are about makeup, parenting, television, coming out, mental health, politics, fashion, music, you name it. And week after week, year after year, they create content centering their queer experiences for millions of viewers. In fact, if you add the subscribers of the top ten names on this list, queer YouTube is more watched than Game of Thrones.
This is a list of the 100 most popular lesbian and bisexual YouTubers, and the amazing thing is, this isn't even all of us! I didn't include any non-English speaking channels, for example. (Sorry Carla and Cynthia!) I didn't include channels with under 10k subscribers. And I'm very certain that I didn't find every lesbian/bi/Autostraddle-relevant channel with over 10k subscribers; there are just too many of us these days. So you guys will have to fill in the gaps by sharing your favorites in the comments.
Watching the many hours of YouTube videos required to compile this list has given me a really interesting glimpse of a cross-section our community. So many people were driven to self-reflect and realized that they were gay while watching Glee, you guys! And so many more people were devastated by the shooting in Orlando. And so many people found the courage to come out after Ingrid Nilsen did.
The list below is ranked by number of subscribers at the time of writing.
My sincerest hope is that the figures recorded become immediately irrelevant as you all subscribe to new favorites.
---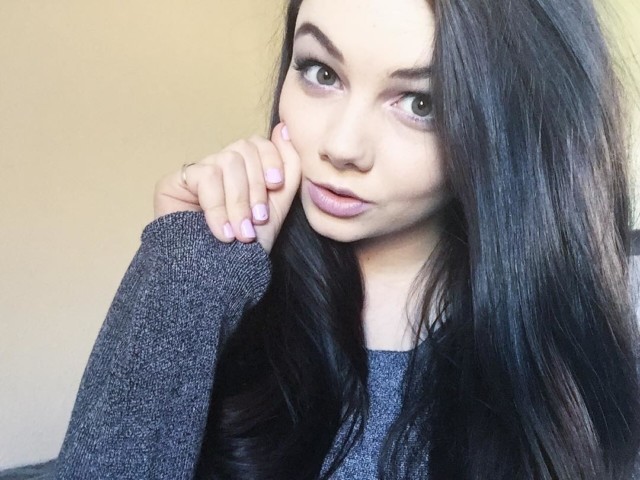 100. Fiona / neonfiona – 10k subscribers
Fiona is bisexual and excellent at sarcasm. She describes herself on Twitter as a "literal witch and very famous internet celebrity," which, you know, #goals. Her channel consists of social justice banter, collaborations, and (if you dig way back) quickie travel videos/life updates.
Fiona lives in London.
---

Jing and Monica are a lesbian couple who have been posting to YouTube for the past four years, sharing their weddings (a ceremony under Prop 8 in California in 2010 and a simple legal wedding in Washington in 2012), TTC journey, pregnancy, birth, and parenting experiences. They currently have one adorable daughter, Estelle, and are looking to conceive for the second time later this year.
---

98. Desiree Daviana / MissDesiree Daviana – 11k subscribers
Desiree is a bisexual vlogger. She's made popular beauty FAQ videos on her experiences with lip injections and box braids 101, as well as opening up about battling depression and getting over breakups.
---
Cydney makes videos on the things she loves, including her girlfriend, slutty brownies and minimizing waste. She's gay and St. Louis-based.
---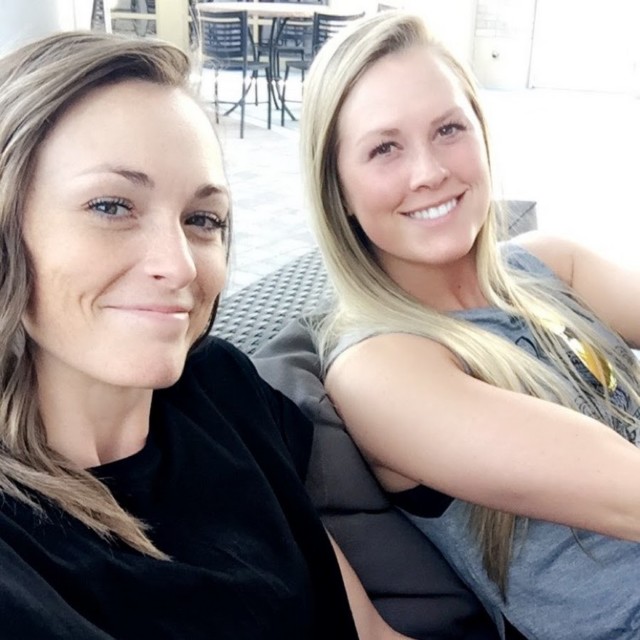 96. Kale and Jess / Kale and Jess – 11k subscribers
Kale and Jess started their channel in March, and so far have primarily been posting vlogs and challenge videos. They've recently taken a break but do expect to resume making videos.
---
95. Marisa Eaton / Marisa Eaton – 11k subscribers
Marisa is gay and Christian. She posts makeup tutorials and occasional videos with her cutie girlfriend Nicole.
---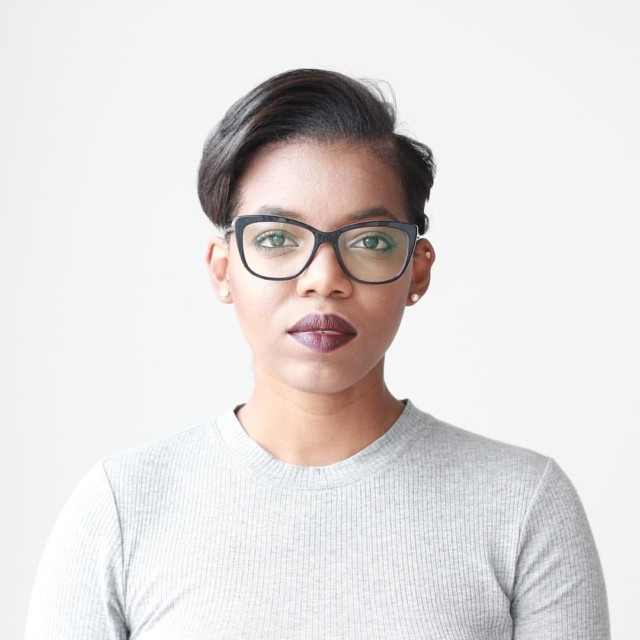 94. Danielle / Dani's Dish – 12k subscribers
Danielle is a lesbian with an absolutely mesmerizing lipstick collection. She is the founder and creative director of Elle and Mane, where she sells hair products and a skincare line. Nearly 12k subscribers watch Dani's style diaries, beauty hauls, and vlogs.
---
93. Madison Clark / Madison Clark – 12k subscribers
Madison has been posting on YouTube for the past eight months. She's a lesbian who vlogs authentic feelings and emotions on her channel. She also works for Dreamworks as a consultant.
---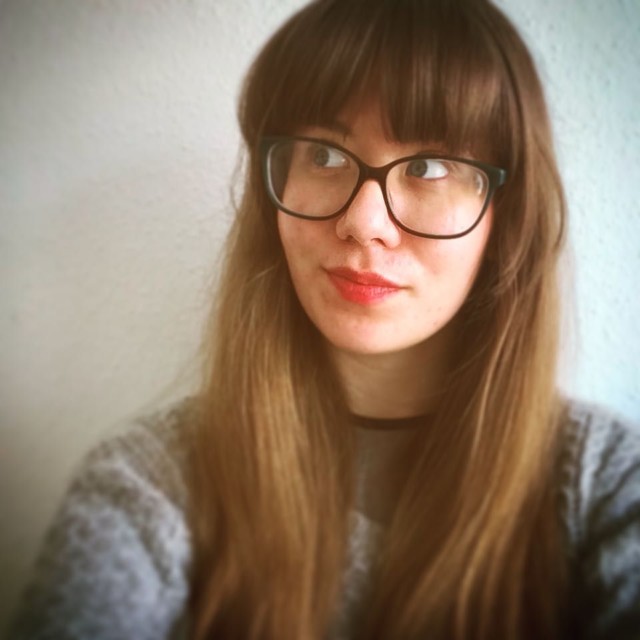 92. Rowan Ellis / Rowan Ellis – 12k subscribers
Rowan is a queer-identified femme cis woman. She makes thoughtful videos critiquing pop culture media from an intersectional feminist point of view. She is sick of straight people, has lots of feelings about queer witches, and you will absolutely love her.
Rowan runs the fortnightly #femtubechat and has been commissioned by Google's YouTube Space in London to run a "Women on YouTube" workshop to facilitate collaboration and mentoring on the platform.
---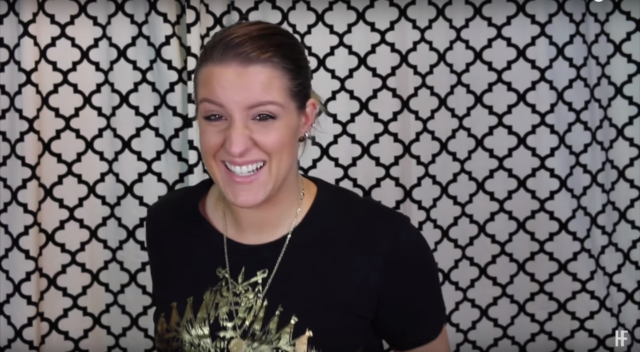 91. Heather Lee Fazz / LezGetIt – 12k subscribers
Heather is a lesbian vlogger and DJ. She got her start on YouTube with LezBeOnTalk, a couples channel that was taken down post-breakup. Heather is now happily engaged to Chrissie, who frequently makes appearances on LezGetIt.
---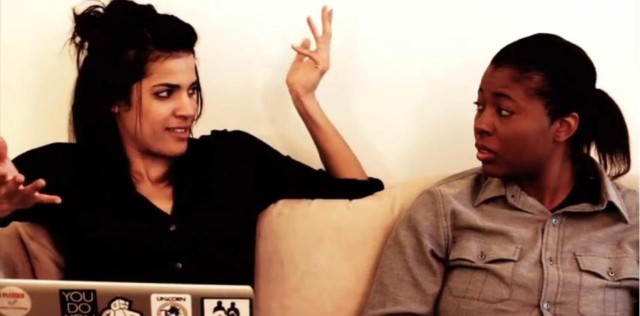 90. Brittani Nichols (Writer) / Words With Girls – 13k subscribers
Words With Girls was a scripted comedy written by Autostraddle writer Brittani Nichols, starring Brittani and Hannah Hart (#3 on this list). It ran for seven episodes in 2014.
Since making Words With Girls, Brittani has gone on to write, produce and star in Suicide Kale, the feature length dark comedy demolishing the competition at film festivals around the country. She appeared as a recurring character on Season 2 of Transparent, and currently hosts Brand New Podcast with Ariana Lenarsky and Hamilton: The Podcast with Khalehla Rixon.
---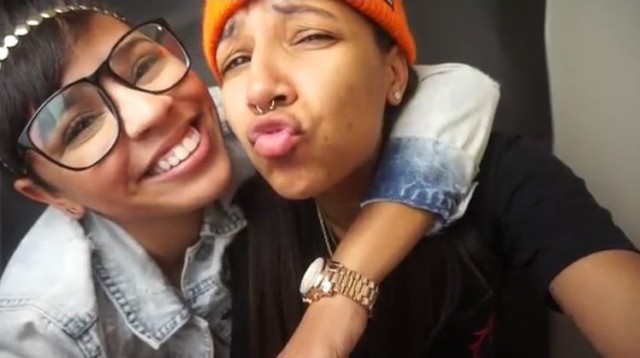 89. Frankie and Tiaa / Frankie and Tiaa – 13k subscribers
Frankie and Tiaa! Oh my goodness! These two are such cuties. Watch them doing the girlfriend tag, taking the chicken nugget challenge, and conquering Las Vegas. They live in Los Angeles.
---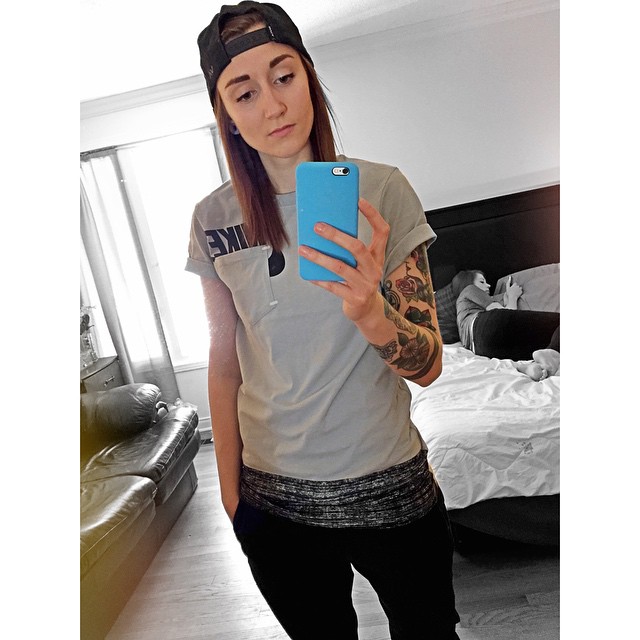 88. Kelsey Canonaco / Kelsey Canonaco – 14k subscribers
Kelsey is a lesbian with really cool piercings and tattoos. Subscribe to her channel to watch her dye her hair bright red and teach you how to stretch your ears.
---

87. Tayler / Tayler Made – 15k subscribers
Tayler started her YouTube channel four years ago to share her experiences as a single, pregnant teenager. Since then, she's given birth, fallen in love, gotten married, and made over 100 videos along the way! The channel now follows Tayler as she raises Sawyer as a stay at home mom and settles in to her new apartment with her wife Mindy, who is in the United States army.
---

86. Sarah Amann and Rachel Benson / Sarah & Rachel – 15k subscribers
Sarah and Rachel are a lesbian couple from Des Moines making vlogs, challenges, taste tests, and travel videos. They have been meat-free for the past year, and run a podcast called Between The Sheets.
---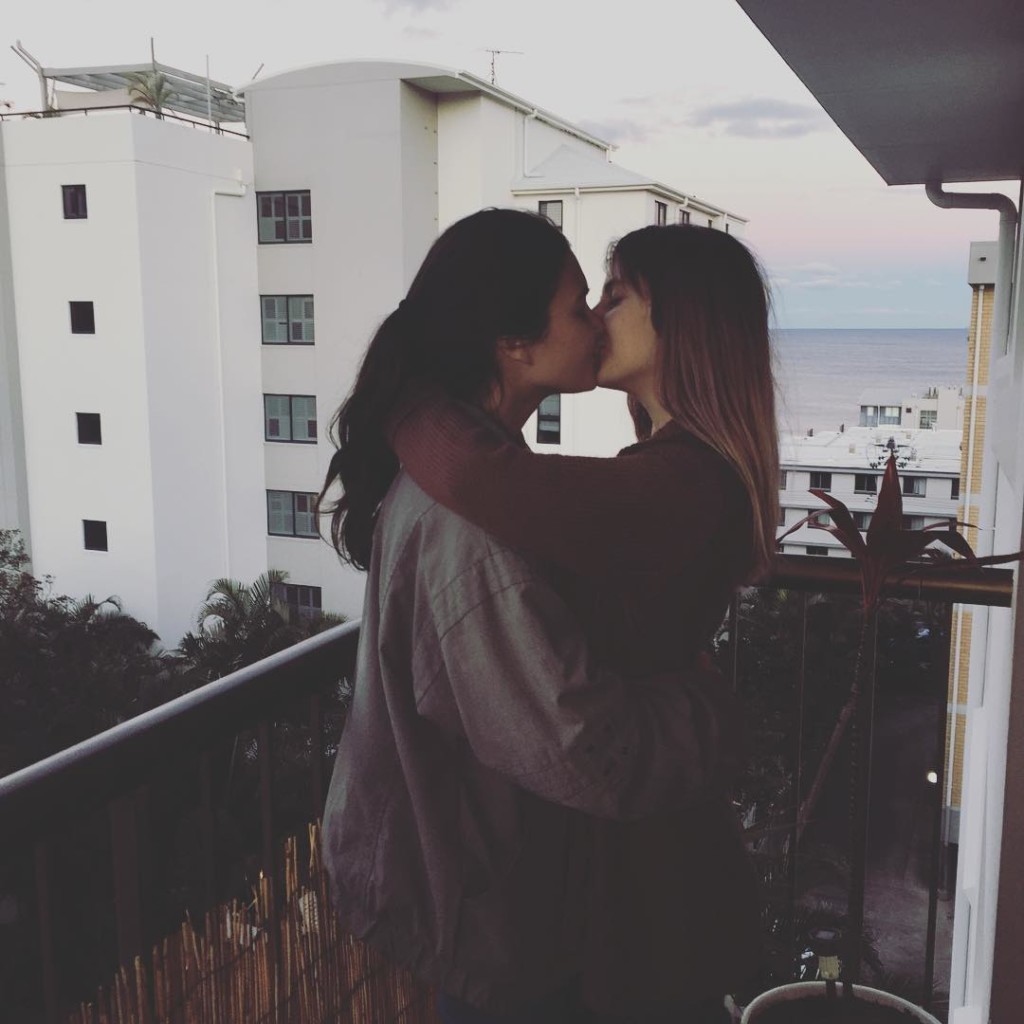 85. Sarah and Jamaica / Sez & Jez – 16k subscribers
Sez and Jez are a cute lesbian couple based in Brisbane, Australia. They look at each other with so much love and adoration that you'll forget heartbreak even exists in this world.
---
84. Riley J. Dennis / Riley J. Dennis – 16k subscribers
Riley is a polyamorous lesbian who delights her almost 16k subscribers with videos about feminism, politics, and vlogs about social justice and her everyday life. She's genderfluid and identifies as non-binary and also a trans woman. She's fantastic at breaking down confusing topics into clear, concise explanations. She's also committed to improving accessibility on YouTube by correctly captioning all her videos — a service to her audience which is a) very uncommon to see within YouTube, b) not the easiest thing to do, and c) seriously awesome!
Outside of YouTube, Riley is a tech writer and Android editor for Make Us Of, author of young adult fantasy trilogy Through The Portal, and a writer for Everyday Feminism.
---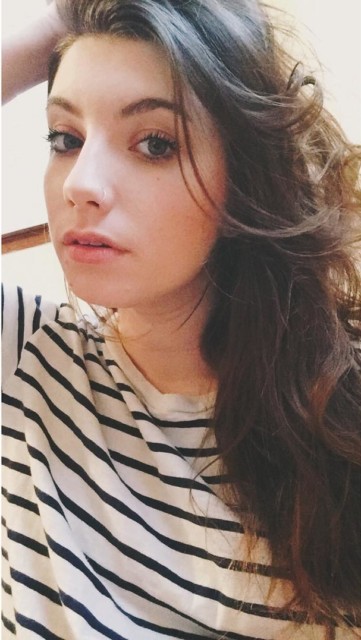 83. Torey Tomsovic / Torey Tomsovic – 16k subscribers
Torey is gay and has learned a lot in her early 20s. She's resolved to keep the channel an individual channel from now on, regardless of her relationship status.
---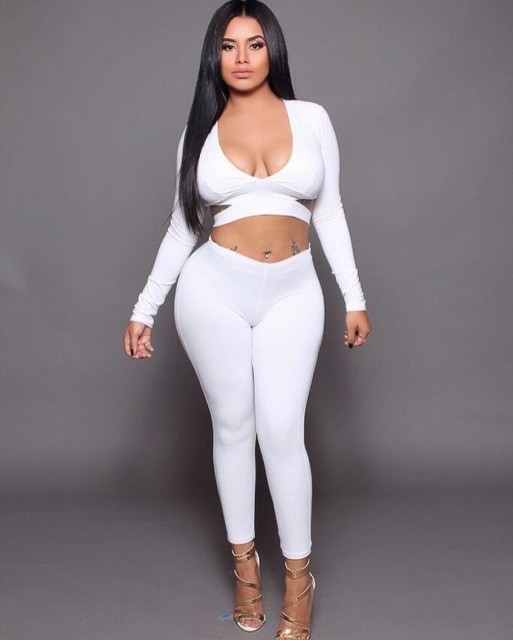 Yasmin is a bisexual makeup artist and stripper. She's full Guatemalan and likes kissing her girlfriend. Subscribe for makeup tutorials and frank discussions about sexuality.
---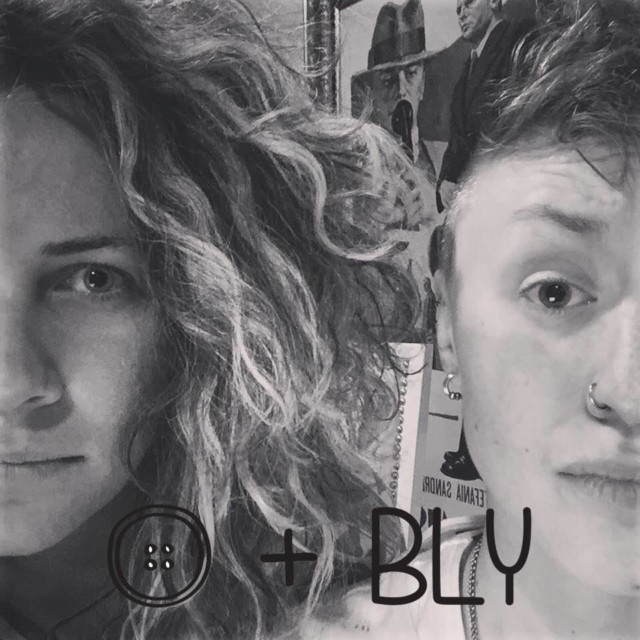 81. Button and Bly / Button and Bly – 17k subscribers
Remember that time last year when Button and Bly wrote about their travel show on Autostraddle? Here's what they said:
We started Button and Bly's Travel Show about a year an a half ago, after leaving our jobs in production (Button a camera operator, Bly a sound mixer) so we could backpack all over Europe. It started with us just documenting our travels for friends and family. Everywhere we went we were always on the lookout for new people, experiences, and the girl-on-girl culture in other countries. It was virtually impossible to find quality travel videos created by and for queer women, so we wanted to make sure we gave everyone a front row seat. In these past couple of years, the show has evolved into a LGBTQ-friendly travel/adventure/inspiration show, and here we are today!
Most recently, Button and Bly have been visiting Benidorm, Spain; Mallorca; and Belgium.
---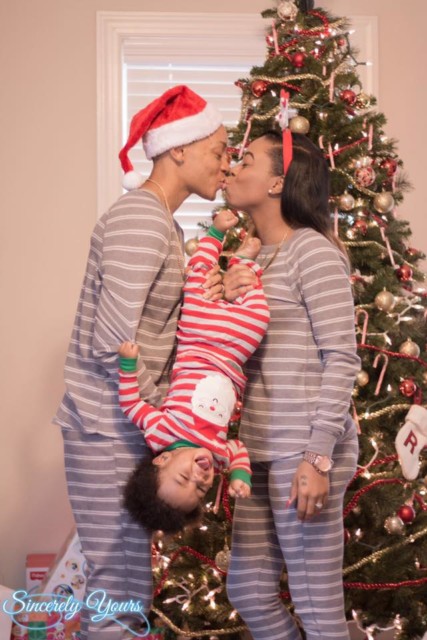 80. Red and Ashley Johnson / Mrs & Mrs Johnson – 18k subscribers
What's neat Mrs. & Mrs. Johnson is that you can literally watch them build a family together in real time, from Red's sweet proposal to their wedding, pregnancy announcement, birth of their son, and buying a new house! Almost all in the past two years! Check out their channel for couples pranks and vlogs about their daily lives.
79. Julyssa Couture / Julyssa Couture – 20k subscribers
Julyssa has a sick undercut. She's a college student, a makeup artist, and falls in love with people of all genders who can make her laugh. Check out her channel for vlogs, makeup tutorials and workout tips.
---
78. Tiffany and Jessica Tay / Tiff & Jess / TifficaTay – 22k subscribers
Tiffany and Jessica are two YouTubers who met at a conference and began dating long distance. Three years later, they live together in Michigan. Check out their channel to watch these lovely humans come out to their mothers, move in together and get very different haircuts.
---

For the past six years, Kristin Russo has been working to improve the lives of LGBTQIA youth. Her channel started as an advice segment with intermittent lipsynch breaks, and has since expanded Everyone Is Gay to go on tours to engage with students, families and educators across the country. They're funny, inspiring and extraordinarily good people.
Kristin (and co-founder, Dannielle Owens-Reid) authored This is a Book for Parents of Gay Kids. They were #34 in Autostraddle's official 2011 hot 100, and have appeared on CNN, MTV, Cosmopolitan, Huffpost Live, The Advocate, and more. Everyone Is Gay has 23k subscribers and is a frequent collaborator with Autostraddle. Dannielle left EIG for other projects this year, including her new website radimo.la. Kristin now works as CEO and Editor-In-Chief of Everyone is Gay, making videos like the very popular "Getting In Bed With…" series and currently serves as Camp Co-Director for A-camp.
---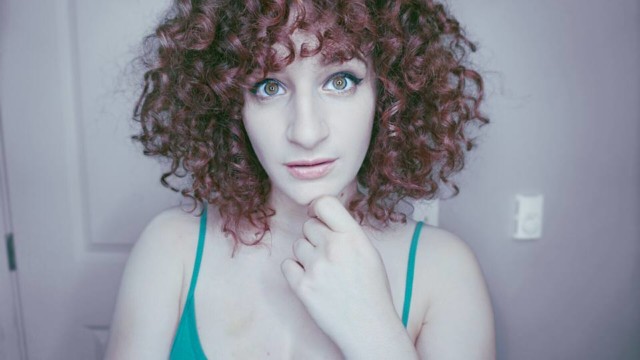 76. Brittany Simon / Brittany Simon – 24k subscribers
Brittany is a Seattle-based Middle Eastern, queer, poly and BDSM loving female with a love for talking about the creepy-crawly. She reviews sex toys and makes videos about sexuality.
---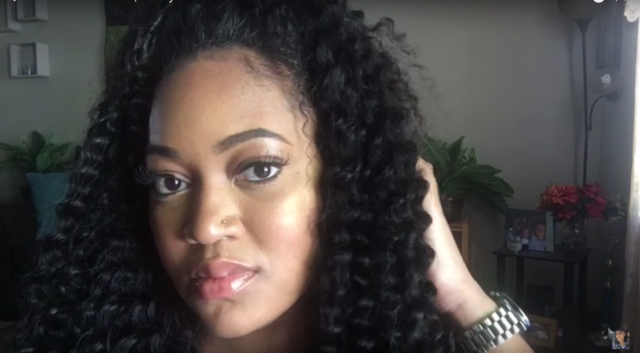 75. LeeLeeUrsTru Lee / LeeLeeUrsTru Lee – 24k subscribers
Lee Lee is a lesbian who vlogs about her daily life, often with her girlfriend Erica. Lee Lee is 26, enjoys pranks, and is very good at jump squats.
---
74. Natasha Nicole Ponomaroff / Natasha Ponomaroff – 27k subscribers
Tasha is gay and has been vlogging on her channel since 2010. She gained a following in part through her appearances as a couples vlogger, but since the end of the relationship has learned not to post so much of her personal life online. She continues to post actively on Twitter.
---
73. Claudia Boleyn / Claudia Boleyn – 30k subscribers
Claudia is bisexual. She loves Sansa Stark and makes videos critiquing media from an unabashedly feminist perspective. Check out her channel for vlogs about mental health and this fabulous Yeah Yeah Yeahs "Sacrilege" cover.
---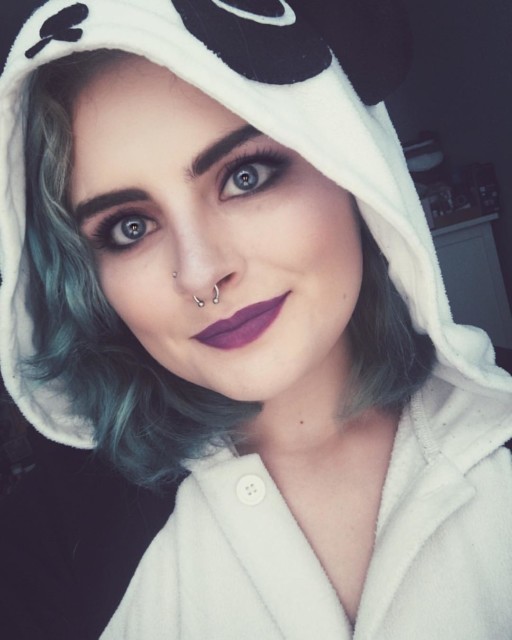 72. Amy Geliebter / Amy Geliebter – 31k subscribers
Amy Geliebter is best known for her makeup tutorials and her videos on depression and bisexuality, which have been featured by Huffington Post, Buzzfeed, Cosmopolitan, and Marie Claire.
---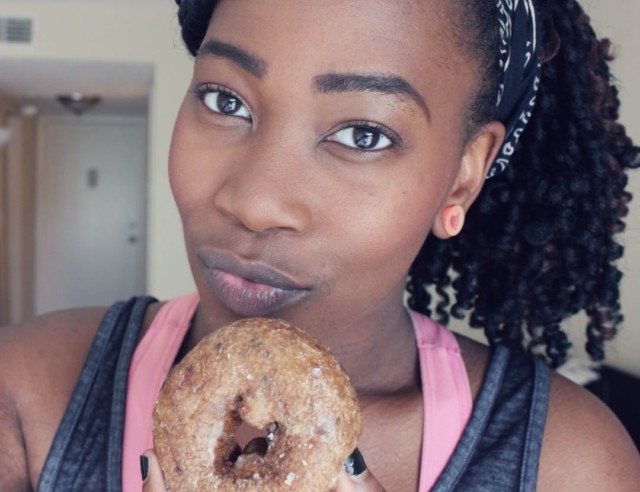 71. Kaylah / Kaylah Cupcake – 32k subscribers
Kaylah is a former Autostraddle moderator, current A-Camp Dance Team Coordinator, and actual face of the Alternator Centre for Contemporary Art's fourth annual pride exhibition: Yaass! A Celebration of Pride and Diversity. Her shade reigns supreme, and her eyebrows are so flawless they could very well give you an identity crisis. (In, like, an inspire-you-to-kick-your-own-ass-into-being-better sort of way.)
Kaylah's YouTube channel is a haven for humans who are interested in weight loss without being talked down to or negatively motivated. Over the course of 14 months, Kaylah lost 100 pounds, and has been vlogging about the food she eats, her mental health, and products that she likes (and dislikes). In a recent interview with Ali, she explained:
Being snarky as fuck and a queer feminist killjoy, there are many things that I don't buy into. Like, at all! I denounce detox teas, shakes, waist trainers. All the things that are getting the big views and the big bucks! I've gotten a good amount of negativity surrounding the funniest thing: STRETCH MARKS! Getting rid of stretch marks is the type of video you do if you talk about wellness or weight loss, but I don't. I'm asked about it alllll the time! In an update about my body progress I mentioned that I didn't mind having stretch marks and, in fact, they are sexy and part of me and they aren't going anywhere. This made people angry for some reason and I decided to delete a ton of the comments. I don't want anyone watching my videos to think that their bodies were gross and then to see me getting shamed about that! Also, everyone wants to know if boys think I'm cuter now… blah blah blah. I like giving a different perspective than what everyone is used to. I'm the anti-wellness guru.
Kaylah is bisexual.
---

Ava Gordy is a bisexual vlogger with cool hair, matching hangers, and a Tumblr named "marypussypoppins." She joined YouTube after leaving a ballet graduate program, and now entertains her 34k subscribers with tales of her failed septum piercing, a rundown of her time as an extra in Divergent, and hair dyeing tutorials, among other things.
---
Kaitlyn is a gender neutral/nonbinary, gay, Canadian awkward taco. They post weekly vlogs, bad advice, and Gin-terviews — including, most popularly, Elise Bauman of Carmilla fame. Kaitlyn, of course, played LaFontaine in the webseries, and has credited the character with giving them the confidence to be unabashedly strange. Most recently, they've been creating, co-writing and starring in Couple-ish, which Karly summarized:
Kaitlyn plays Dee who, with sister Amy's help, finds a new roommate, Rachel. Rachel is British and cute, Dee is a snarky grump, and Amy is the sweet, helpful lady who keeps them together. That is until they find out that Rachel listed Dee as her common law partner so she could renew her visa and just expected Dee not to notice. For fans and followers of Kaitlyn, they already know that Dee and Rachel will pretend to be a couple and start a Couples YouTube channel, which apparently is a thing that fools immigration departments. Amy will start to fall for Rachel; and Dee, who is gender nonbinary, will fall for a boy named Edmond. Shenans! But already this series is intriguing for the snarky dialogue and actors we already love and ones we just met.
On Kaitlyn's personal channel, you can find hilarious songs, emotional slam poetry, and extreme silliness. If nothing else, you should join Kaitlyn's 36k other subscribers to learn how to eat Nutella sexy-like.
---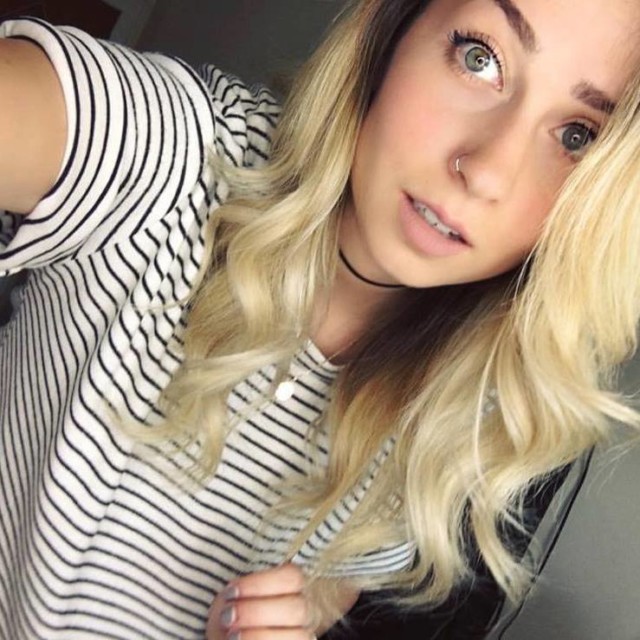 68. Marissa Farina / Marissa – 37k subscribers
Marissa is a Gemini. She first gained popularity on YouTube via LezBeOnTalk, a lesbian couples channel she started in 2011 with her (now ex-) girlfriend. Following their split, Marissa was named SheWired's most eligible out woman in 2014 and gained a devoted following on her solo channel. She is recently engaged and posts challenge videos and vlogs about her everyday life.
---

67. Natalia / HeyImNatalia – 40k subscribers
Natalia is a 22 year-old Australian travel vlogger with close to 40k subscribers. She's gay and is striving to live this year for herself. Follow her for travel vlogs and advice on what to pack for your own travels.
---
Stacy is a raging homosexual who has been on YouTube for the past five years. She's Mexican American and has vlogged about everything ranging from stretch marks to pressure to come out of the closet.
Stacy is a conversation creator at VProud.
---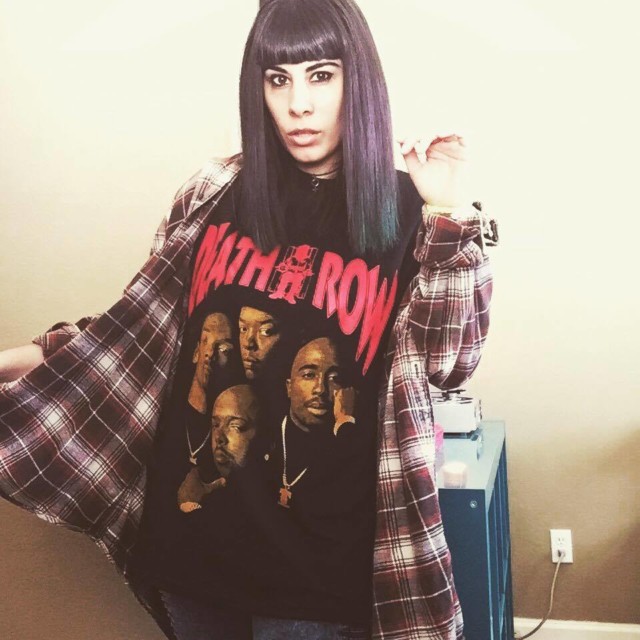 Elizabeth is in her 30s, really gay, and a member of the VC (vinyl community). She posts vlogs and has 41k subscribers. You may enjoy listening to her talk about her hair and reflecting back on her "it gets better" video.
---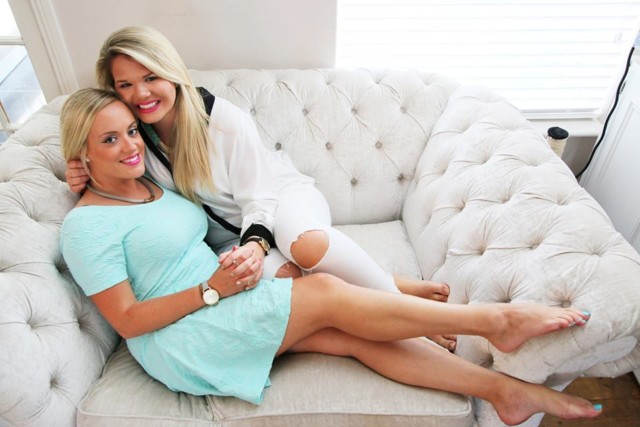 64. Whitney and Megan / WhatWeganDidNext – 41k subscribers
Whitney and Megan (aka. "Wegan") are a happily married femme lesbian couple. They've been posting about their relationship online since 2009, when they were in the midst of 4 years of a long distance relationship. Today, they live in the UK and post vlogs about travel and their everyday lives.
Whitney and Megan have written about LGBT issues for Huffington Post and Buzzfeed, and currently have 41k subscribers. Check out their store for "I <3 Wegan" merch.
---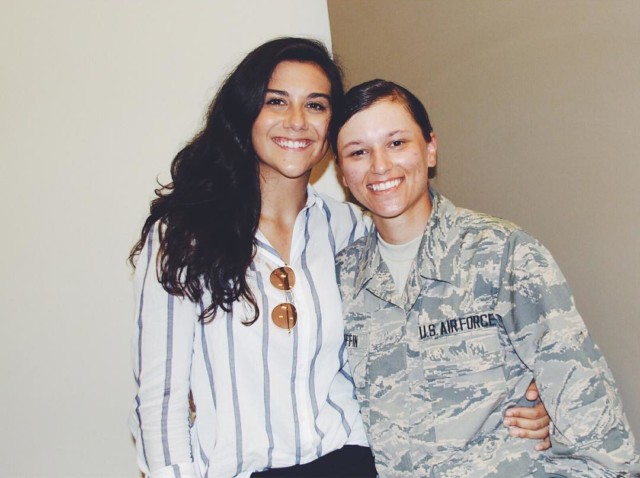 63. Alyssa and Brittany / Alyssa and Brittany – 42k subscribers
Alyssa and Brittany started as a long-distance couple and now live together in Toledo, Ohio. They post Q&As and couples challenges.
---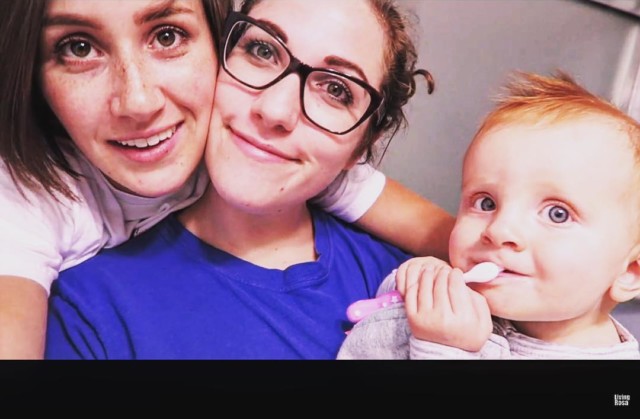 62. Tara and Mandi Rosa / Living Rosa – 43k subscribers
Tara and Mandi Rosa are a married couple who started their YouTube channel two and a half years ago to document the journey as they were trying to conceive their daughter Lennon. They now use their channel to vlog about parenthood and their everyday lives. Moving forward, they want "more babies, more subscribers and more love!" Tara and Mandi are currently making another baby.
---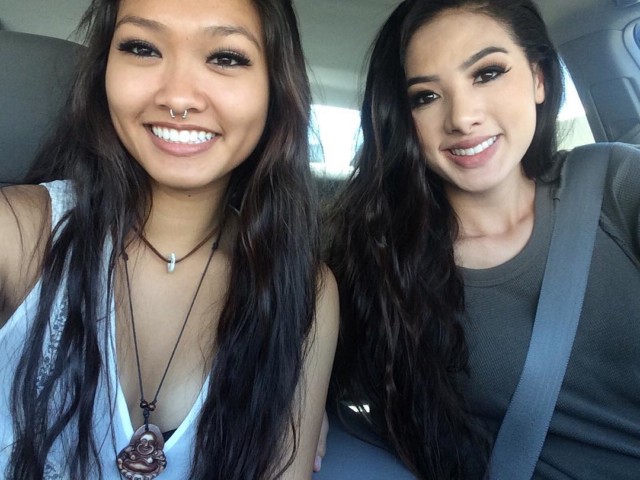 61. Diana and Lina / Lesbiasianz – 44k subscribers
Diana and Lina are, in their own words, "a lesbian couple that happens to be Asian." The two met as sorority pledge sisters in their sophomore year of college. They now live together and pull really intense pranks on eachother (air horns at close range! cheating with a coworker! lost engagement ring!) in videos that are equal parts fascinating and uncomfortable to watch. Diana and Lina also do Q&As and vlog generally about their relationship.
---
60. Jenny and Ruth / The Winships – 45k subscribers
Jenny and Ruth post drop dead gorgeous vlogs about their marriage, their travels and everyday life. They have 45k subscribers and a super cute outdoors-y clothing line called The Red Flannel.

---

59. Gaby Dunn / Gaby Dunn – 48k subscribers
In addition to Just Between Us (#9 on this list), Gaby has a solo channel! This one! It has 48k subscribers and includes that gem of a video in which Gaby shows us what it would be like to be Virginia Wolf's personal assistant. As Heather described, "every second is essential and hilarious." Well, there aren't many videos on the channel right now, but every one is like that. Subscribe for vlogs on bisexuality and assorted shorts.
---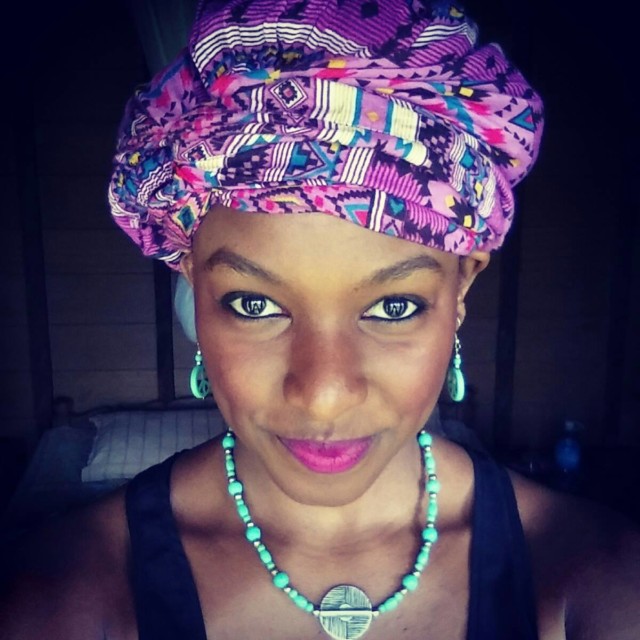 58. Charly Cheer / charlycheer – 53k subscribers
Charly is a bisexual plant based foodie, life and travel video blogger from Los Angeles who is currently located in Vietnam. She's a "slow traveler" who prefers to move somewhere and live there for a little while before moving on. Pervious stops on her world tour include Mexico, Korea, Cambodia, and Europe.
In an interview with Cultural Xplorer, Charly shared,
Collect experiences, not passport stamps! So many people are motivated to travel in order to tell their friends the list of places they've visited. Many of these people travel fast and don't take much knowldge or experience away from the country. They didn't take time to learn the language, make close friends with the natives, learn how to make a traditional dish etc. They see the sights and move on. Don't just look. Experience, be, learn grow and most importantly contribute.
---
57. Chloe Arden / Chloe Arden – 56k subscribers
Chloe is bisexual and hates labels. In her most viewed video — over 1.3M views — she speaks emotionally and openly about the difficulties she's encountered as a transgender teen. She's also shared her experiences being on estrogen and done the mom tag with her mother.
---
56. Mekayla / mekkk / mekkkvlogs – 62k subscribers
Mekayla is bisexual, vegan and an innie. She had a not-great experience working at Lush a few years ago, but still enjoys their products. Subscribe to her channel for book things, travel, and life update vlogs.
---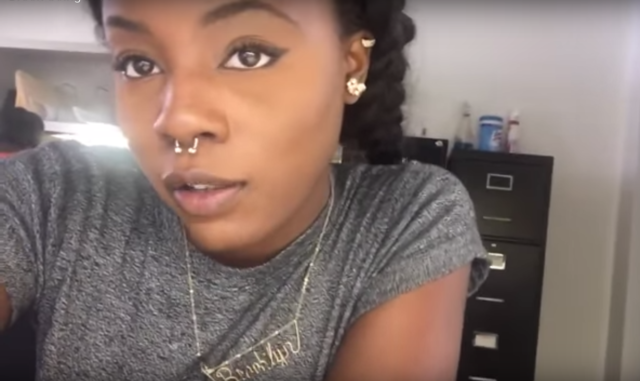 Brook used to post a lot of vlogs with her girlfriend, but will likely be repositioning her channel as they're no longer together. Maybe she'll return to makeup tutorials! Those were neat.
Brooke is gay as shit.
---

54. Lauren Fairweather / Lauren Fairweather – 68k subscribers
Lauren is a nerdy bisexual maker of happy video blogs, adorable DIY tutorials, handmade plush toys, and charming original songs about Harry Potter and other books she loves. She has appeared in Vlogbrothers and The Wizard Rockumentary: A Movie About Rocking and Rowling.
---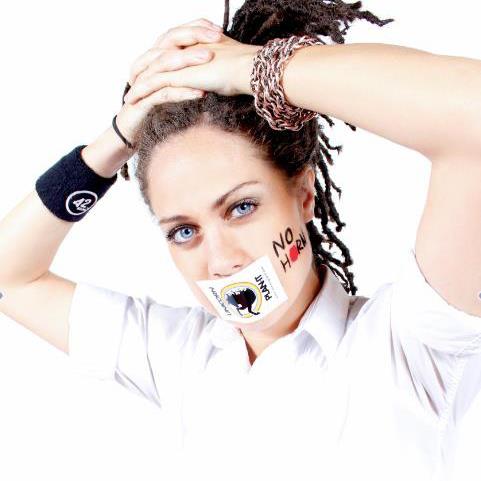 53. Sarah Croce / Sarah Croce – 71k subscribers
Oh hey! You know Sarah Croce. She co-starred in UNICORN PLAN-IT, directed Words With Girls, and was an Autostraddle calendar girl in 2010. On her YouTube channel, Sarah has an audience of close to 71k lesbro and lesbae subscribers. She posts vlogs, drunk vlogs, sketches and a variety of collabs.
Sarah is an actress and producer known for her spots in Girl Talk, Bleeder, The Levi's Unbuttoned campaign, AT&T and Issues: The Series. She once told GO Magazine: "I want to bring LGBT characters into everyone's household…I want people to see that it's not wrong or disgusting, but beautiful and human."
---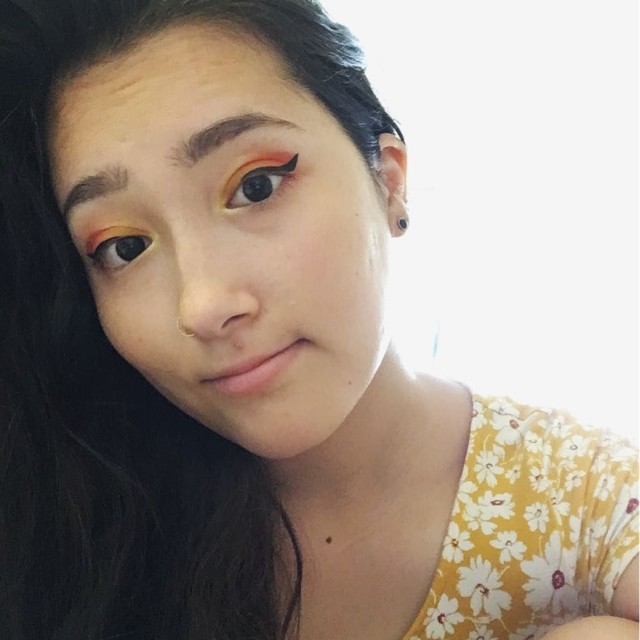 52. Marina Watanabe / marinashutup – 72k subscribers
Marina Watanabe is so great, y'all! Bust magazine has aptly described her channel:
In an interweb-vortex full of trolls and hater comments, Marina stands strong with quick-wit, deadpan humor and a lot of sass, while working to create a safe and thoughtful place as a nose ring-clad feminist crusader. Discussing issues ranging from myths about feminism, to coming to grips with depression, to her love of McNuggets; Marina is not only able to articulate extremely serious issues with depth and sincerity, but will also make you laugh your ass off in an Aubrey–Plaza-talking–about-Black-Eyed-Peas sort of way.
Marina is mixed race, bisexual, and a kickass (but not perfect!) feminist. She currently serves as a social media associate and contributing vlogger for Everyday Feminism, and has been featured by MTV, Elle, Schema mag, The Daily Dot, and more.
Hit up Marina's channel for perspective on whether white passing PoC have white privilege, analysis on gender dynamics within the Hogwarts houses, and advice on practicing self-care.
---
51. Shereen Jenkins / Shereen Jenkins – 75k subscribers
She's gay and known for dancing like Usher and Chris Brown, but I think you may like this video of her dancing to "Body Party" by Ciara even better! It is excellent.
---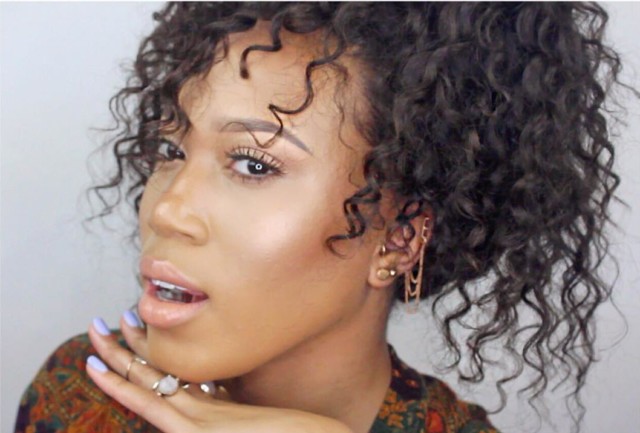 50. Cryssy / Forever Cryssy – 77k subscribers
Cryssy posts vlogs, tutorials and reviews, primarily centering around hair and beauty. In her most popular video, she demonstrates how to make chunky, protective style box braids. She also does "get ready with me" videos.
Cryssy likes girls.
---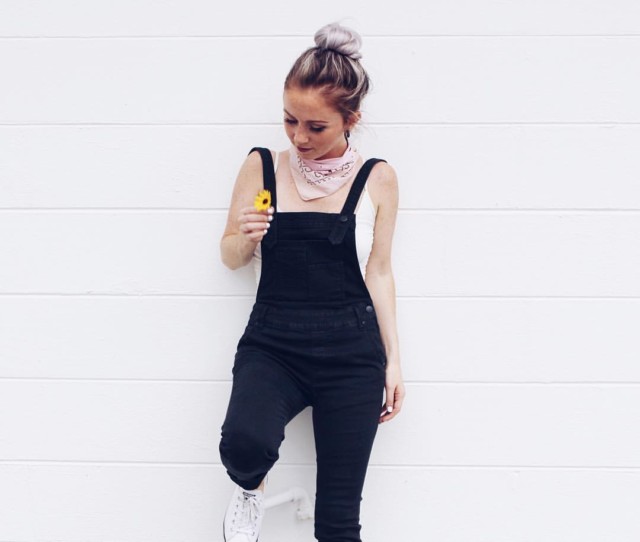 49. Kate Flowers / Kate Flowers – 80k subscribers
Kate Flowers has almost 80k subscribers in her fruit flower squad, and primarily posts raw vegan food diaries and informative videos about body positive weight loss. She's opened up in vlogs about her history as a dancer with anorexia and drug addiction, as well as her eventual journey to where she is today: a raw vegan lipstick lesbian with pastel mermaid hair, a sweet and funny fiancée, and a dazzlingly sunny outlook.
Kate is the author of two e-books. She will be participating in the vegan world summit in October.
---
48. Jade / F0xy / F0XYtv – 80k subscribers
Jade is an all around bad bitch who always accepts the bourbon chicken samples at the mall. She does a priceless Beyonce impression, and is the type of shade throwing lesbian who will drag a Nicki Minaj music video for three straight minutes straight, then rate it 6/10 for all the ass. At the start of this year, Daily Dot named her one of the nine most underrated YouTube channels to watch in 2016.
---
47. Brittney Keating / XBrittney89 – 85k subscribers
Brittney is a fat body positive YouTuber who vlogs about self-confidence, lifestyle advice, makeup and style ideas. She has a cute bunny named Biggie Smalls, and an even cuter girlfriend named Meli. She came out publicly in June via video and blog post.
---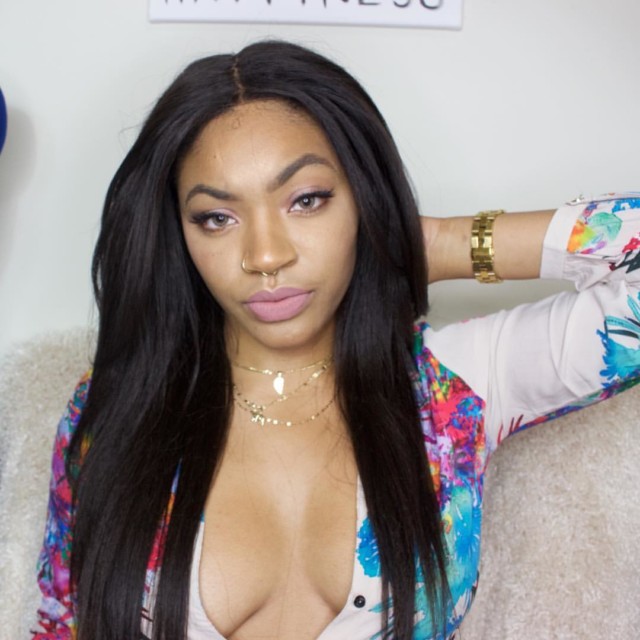 46. Octavia Outlaw / Glamazontay – 86k subscribers
Glamazontay is a gay beauty blogger with 86k subscribers. She's posted vlogs about depression, slim thick swimwear hauls, and hairstyles for full lace wigs. Her style has been showcased on Fashion Bomb Daily, and she has a Glamazontay branded clothing line inspired by Diamonds Are A Girl's Best Friend.
---
45. Ebony and Denise / Oliviahas2moms – 90k subscribers
Ebony and Denise are a two mom family. They post weekly vlogs about parenting (including discussion on being a masculine-presenting mom), pregnancy (how Olivia was conceived via artificial insemination and their recent TTC journey), and daily life (participating in an anti-cancer walk). They're super down to earth and relatable as people, and their love for their daughter is truly an inspiring thing to watch.
Ebony and Denise have been profiled on PBS Digital Studios' First Person. Go #Team2Moms!
---

44. Kiarra / Kiarra Says – 93k subscribers
Kiarra runs a lifestyle channel. She's given advice on how to get over a breakup, how to deal with bullying, and how to approach a women when you're not sure whether she's a lesbian. Kiarra can also be found as a beauty blogger at The Fab Femme magazine.
---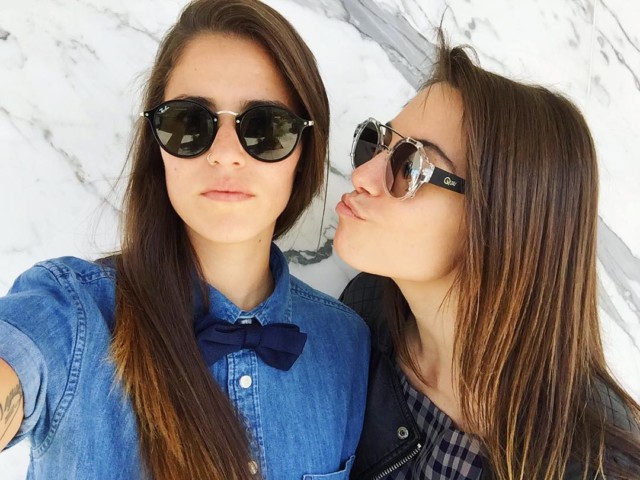 43. Sam Darling and Alyssa Pacheco / Sam&Alyssa – 101k subscribers
Sam and Alyssa run a couples channel where they post challenge videos, Q&As, and vlogs about their daily lives. One time they made a sweet and popular video for Buzzfeed about being in love with your best friend. Alyssa recently got a very cute haircut, and the two are moving to San Francisco!
---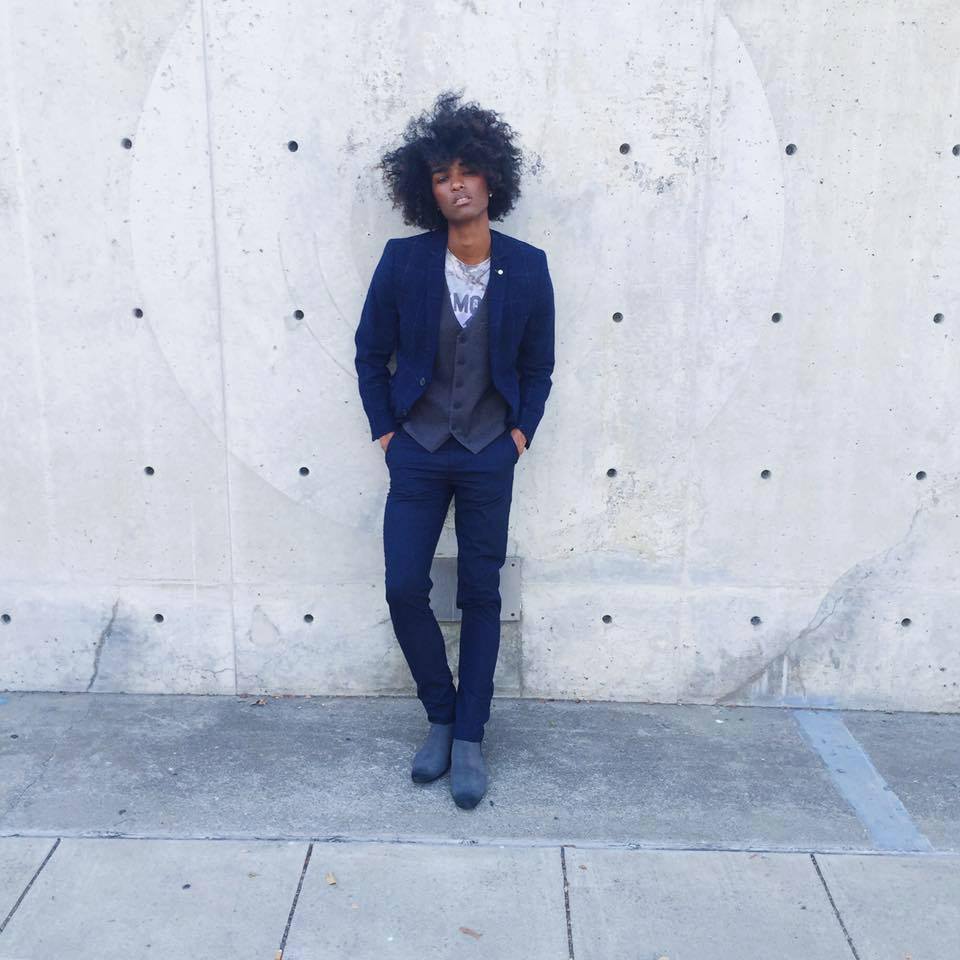 42. Ari Fitz / Ari Fitz – 114k subscribers
Did you guys all watch when Ari Fitz exploded The Real World three years ago? Did you let Ari show you how to dress you like a hottie tomboy for prom? If not, don't worry! You can catch up now! In fact, Ari's posted 120+ videos on hr channel for your viewing pleasure. Start at the top and work your way back, or maybe queue up this 90s dance challenge video and watch it on repeat, utterly enthralled, for the next two to seven years. I'm sure you can guess which one I will be doing.
---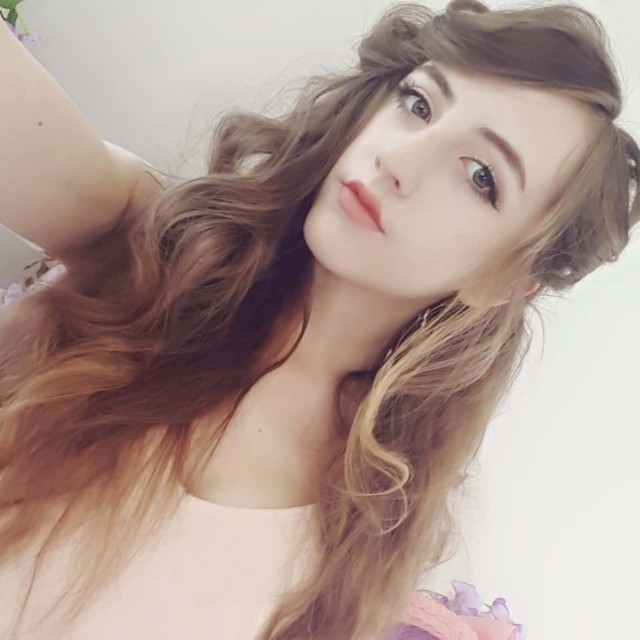 In 2007, at the age of 12, Rebecca Anne Flint fell in love with manga and Japanese culture. After a J-pop dance cover she uploaded unexpectedly went viral, the British preteen began traveling to Japan during her school holidays to sing, dance, perform, and model as a moe idol known as "Beckii Cruel." Nowadays, she mainly makes tutorial and haul videos about cute Japanese-inspired fashion and style. She also designs a clothing line, bcky couture.
Beckii loves conspiracy theories and hates queerbaiting and celery. She came out via tweet on Bi Visibility Day this year. Forbes Magazine recently profiled her, calling her the "great grandmother of viral YouTube stars."
---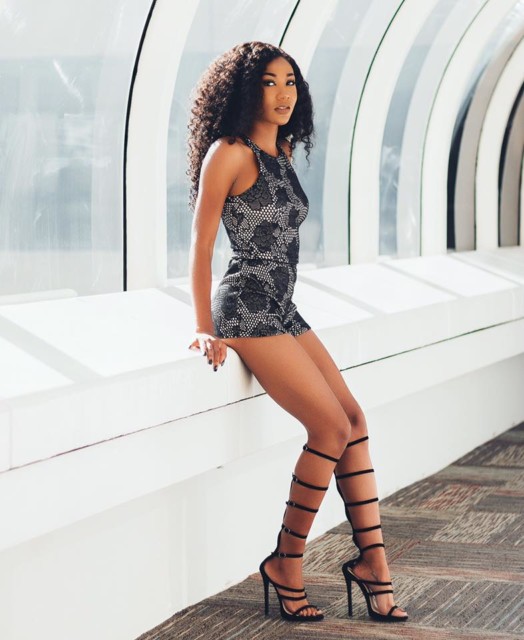 40. Keesha Anderson / Keesha Anderson – 124k subscribers
Keesha is gay and posts vlogs, storytimes and lookbooks. YouTube is her full time job, and she also runs a hair business with her girlfriend, Naysa.
---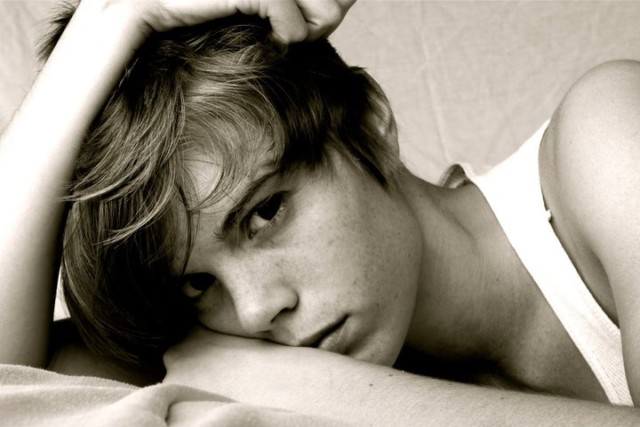 39. Dani Shay / Dani Shay – 134k subscribers
You know Dani Shay as the Biebs lookalike from Glee Project/the talented singer-songwriter making ridiculously adorable love song videos for that other Glee Project contestant. Well! Time marches on, but you can continue to relive that special moment in time on Dani's YouTube channel.
---
Jenna is a polyamorous lesbian known for her candid vlogs and advice videos. After taking a year-long break, she's back and looking extremely cute in all her Star Wars merch. On Lesbian Answers, Jenna has recently weighed in on Instagram vs. Snapchat, interviewed her Mormon mom, and opened up about having bipolar disorder. She also has a second channel to showcase her musical talents; head on over to check out her cover of "Do It Like A Dude."
---
36. Bethany Leigh / Bethany Leigh – 150k subscribers
Bethany Leigh posts beauty and style vlogs, with her favorite thing to film being lookbooks. Her summer looks are particularly stunning.
Bethany came out as bi in June. She lives in the UK and has her own clothing line.
---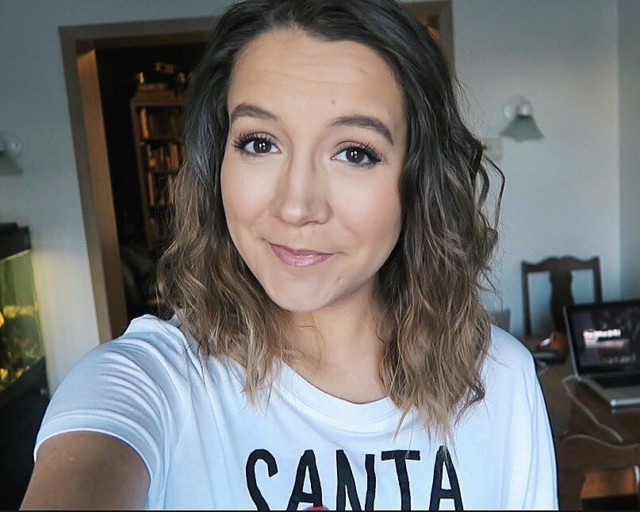 35. Alayna Fender / Miss Fenderr – 150k subscribers
Alayna is a prolific, positive psychology-focused vlogger from Winnipeg. She publicly came out as bisexual last August, and has since been putting out a miniseries called "I Don't Bi It," using humor to debunk myths and misconceptions about sexuality. Alayna has an extensive wardrobe of cat shirts, and recently made headlines for speaking out against YouTube demonetizing videos made in reaction to the Pulse Orlando shooting. She's #35 on this list but probably top 5 in my heart.
---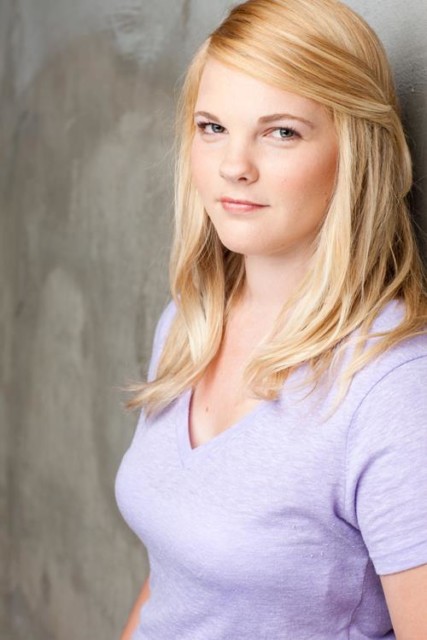 34. Brittany Joyal / HeyBritttany – 175k subscribers
Brittany is a laid back California tomboy. She's gay and you should totally let her teach you how to penny board.
---
33. Amy Ordman / Amy Ordman – 183k subscribers
Amy Ordman is a gay Australian YouTuber with almost 183k subscribers. She's best known for her challenge style videos, where she does things like cut her own hair; go through the drive through in a toy car; and kiss her girlfriend and have her guess the chapstick flavor.
---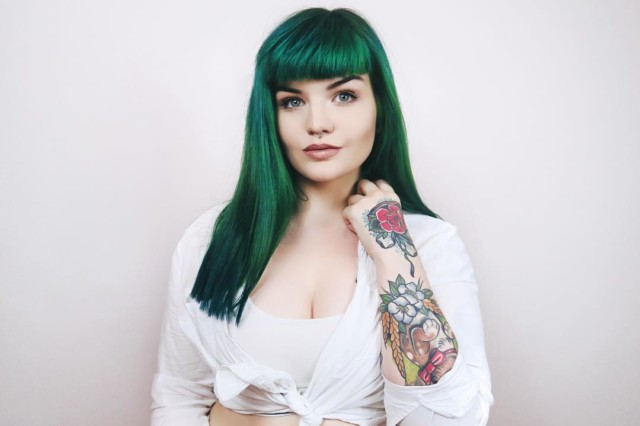 32. Kiera Rose / Keira Rose – 183k subscribers
Keira Rose is a bisexual vlogger with adorable pet rats, numerous tattoos and piercings, and 183k subscribers. She posts about cruelty free beauty products, vegan food, and her modeling experiences. She sells dangle plugs through her online store, Little Doe, which is her main project on most days.
---
31. Cammie Scott / Cammie Scott – 199k subscribers
Formerly a couples vlogger with Shannon on "Now This Is Living," Cammie now posts exclusively on her solo lifestyle channel. She has 199k subscribers and is co-founder of The Ripple Effect Co., a socially conscious clothing line whose proceeds benefit fan-selected charities. Tune in to her channel for vegan food, makeup looks, and awkward flirting with Rose and Rosie (who are #14 on this list).
---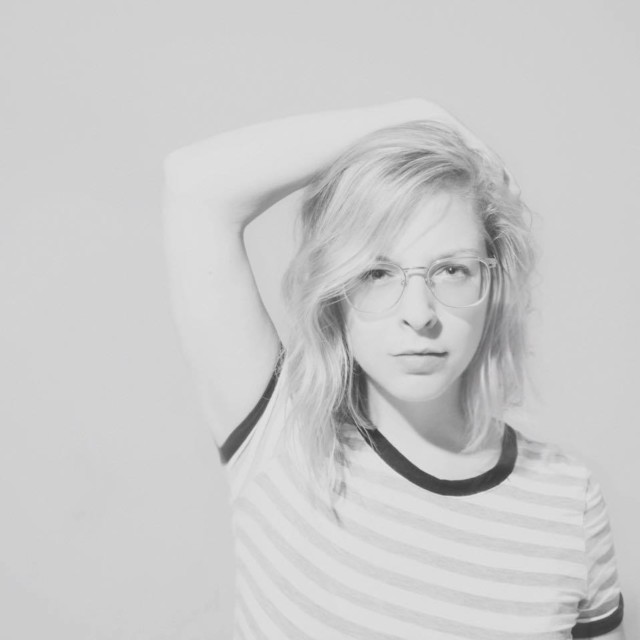 30. Julia Nunes / Julia Nunes – 220k subscribers
You already know and love Julia Nunes from A-camp, "Some Feelings," and that time she walked with a [musical] ghost for us. But! Do you want to watch her play "I'll Be Home For Christmas" in front of the Grand Canyon? Do you want to hear her Kermit impression? Do you want to watch the most adorable cover of "Build Me Up Buttercup" to take place on a ukelele in 2008? YES YOU DO. GO JOIN JULIA'S ALMOST 220k SUBSCRIBERS AND SUBSCRIBE NOW.
---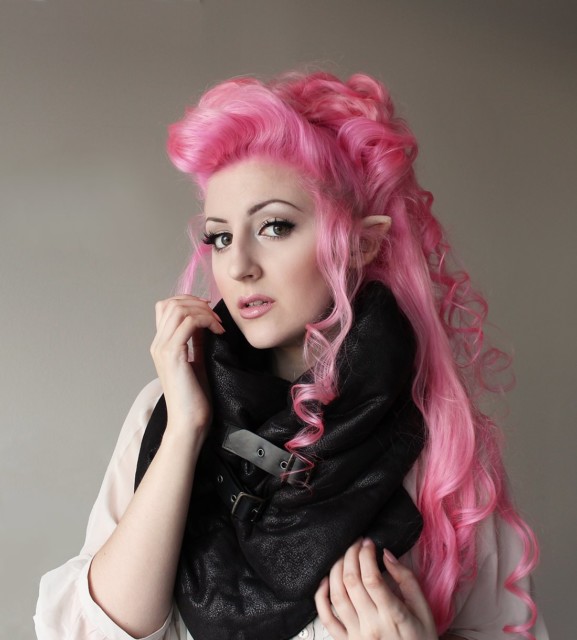 Angelina has had pink hair for over a decade. She posts hair tutorials, ASMR videos, vlogs, storytimes and feminist musings. I've been watching her since like, 2009, and it's been really awesome to see her feminism grow and change and get more intersectional over time! Same as you, probably. You can make it all happen in fastforward by watching her videos chronologically, if you so desire.
Also, Angelina has a girlfriend.
---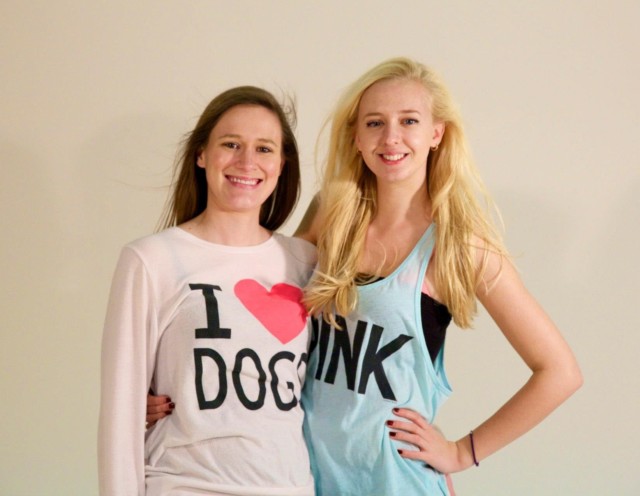 28. Kaelyn and Lucy / Kaelyn and Lucy – 250k subscribers
In 2013, Kaelyn and Lucy talked with the Hairpin about what it's like when your relationship has 8,000 likes on Facebook. Today, their joint Facebook has 154k likes, they have 250k subscribers on YouTube, Lucy just released a coming out memoir called "Girl Hearts Girl," and… they just broke up. So sad. However! All their old challenge videos, heartwrenching vlogs about long distance dating, and video montages about meeting up (and eventually moving in together), are still posted. Better watch now, and subscribe to see what happens when Lucy (possibly?) turns the space into a solo channel.
---
27. Ashley Mardell / Ashley Mardell – 258k subscribers
Ashley Mardell is bi/pansexual and genderqueer/questioning. She has 258k subscribers and is best known for creating the ABC's of LGBT. She's also turned the series — which broadens viewers' understanding of sexual and gender diversity through the exploration of underrepresented identity labels — into a book! Subscribe to Ashley's channel have your mind blown by amazing spoken word performance on bi/pan erasure; fabulous hair; and the cutest love story on YouTube. Ashley is currently featured in the October print edition of Seventeen Magazine, highlighted as one of their fave social media stars.
---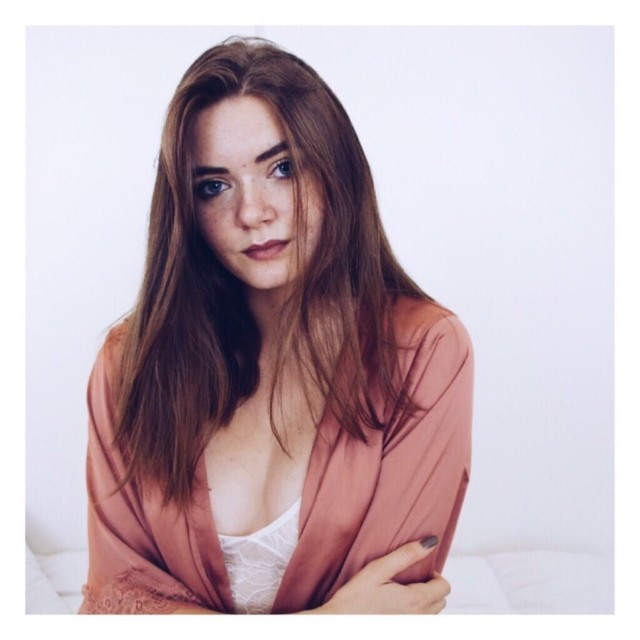 26. Nika Erculj / Nika Erculj / Nika – 292k subscribers
Nika recently chopped her hair off and moved, in addition to changing up the content on her channel. So things may be in flux right now, but you can still check out her videos talking about mental health and sharing how she cleared up her acne and how to take perfect selfies.
---
25. Stephanie Frosch / Ello Stef – 302k subscribers
Stephanie is an opinionated gay Floridian with 302k subscribers. She makes videos on a wide variety of entertaining and educational topics, particularly LGBTQ-focused ones, including the truth about working at Buzzfeed, how to kiss, and Miko the hedgehog. In an interview with Ken Aguado, Stephanie explained,
Although some of my topics are very serious, I like to touch base on them in a lighter manner. I call it "tricking my audience into learning something." I think more people are tempted to watch a video called "Never Have I Ever" over "Lets talk about consent and representation of minorities in the eyes of society," so I try to think of ways to get my audience engaged in issues that matter, while keeping an optimistic perspective. I also have done videos on body positivity, LGBTQ+ issues, suicide prevention, and bullying. I do recognize and am extremely honored to be a role model to so many young people, which is why I don't curse on my channel, and I would not describe my content as "raunchy."
Stephanie's work has been recognized by The Huffington Post, The Advocate, After Ellen, Google, The Trevor Project, The Human Rights Campaign, The Ellen DeGeneres Show, and many more.
---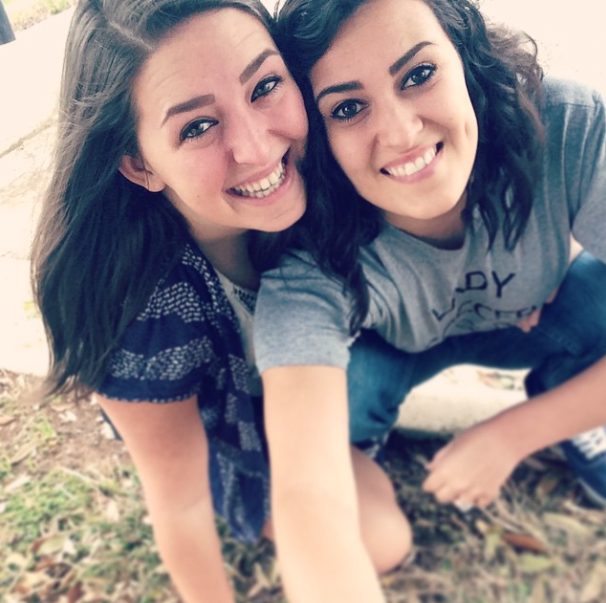 Angelica "Jelly" Perez and "Day" DayLynn Contreras are a lesbian couple known for their unfiltered daily vlogs, storytime videos, challenges and pranks. The Austin-based couple met in a hookah bar as teenagers and married last year on their fifth anniversary. They love spicy food and have around 304k subscribers. They were named VidCon's cutest couple by People last year.
---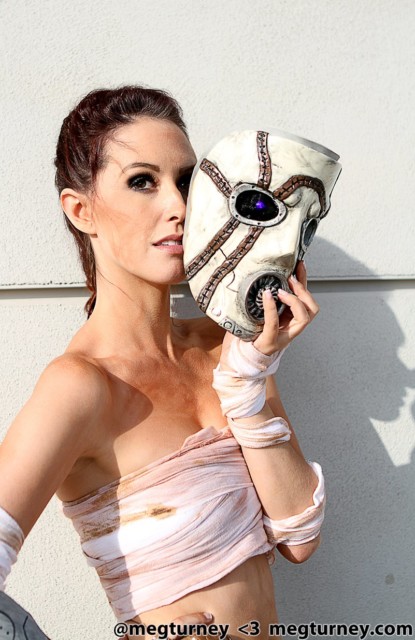 23. Meg Turney / Meg Turney – 320k subscribers
Meg Turney is most popularly known for her cosplay and hosting work. She's served as a host for the website SourceFed, Rooster Teeth's news channel "The Know," the show "Free Play," and podcast "The Patch." She has her own popular subreddit and has appeared in Playboy and on a variety of TV shows.
Meg is bisexual and delightfully nerdy. She posts vlogs, Q&As, advice, challenge videos, and behind the scenes clips. Subscribe to watch her read filthy search terms, stay to watch a time lapse of her building a PC.
---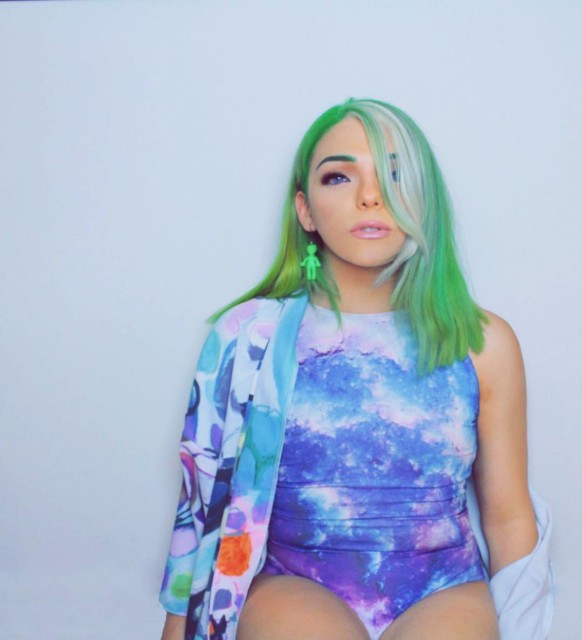 22. Stef Sanjati / Stef Sanjati – 371k subscribers
Stef is a professional makeup artist and blogger who posts beauty videos and updates on her transition. She is pansexual and has dedicated her life to making people feel better about themselves. In short, she's delightful!
Check out some of her most popular videos:
---
21. Melanie Murphy / Melanie Murphy– 415k subscribers
She's bisexual! She has a Zelda triforce/deathly hallows tattoo! In her most recent "favorites" video, she slid a vibrator recommendation right in between a recommendation for concealer and nut bars! There is nothing about Melanie Murphy you will not love and adore. Tune in for chatty beauty tutorials and Irish swear words, stay for the sex talk and open discussions about eating disorder recovery.
Melanie has been praised by the Irish Times as a woman who has her head screwed on. She's teamed up with BBTV and is a part of Kandesa, the first Feminine Lifestyle Network.
---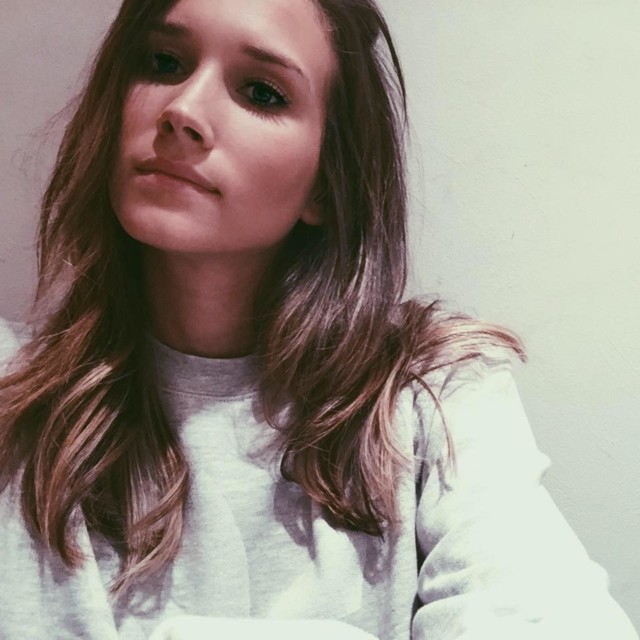 20. Shannon Beveridge / Now This Is Living – 424k subscribers
Although "Now This Is Living" used to be a joint channel between Shannon and Cammie, following the couple's breakup a couple months ago, it became Shannnon's solo channel. So! It remains to be seen what this space will ultimately become. You can still see all the videos Shannon and Cammie created together on this channel. Shannon has also begun to vlog all by herself, and that seems to be going well.
---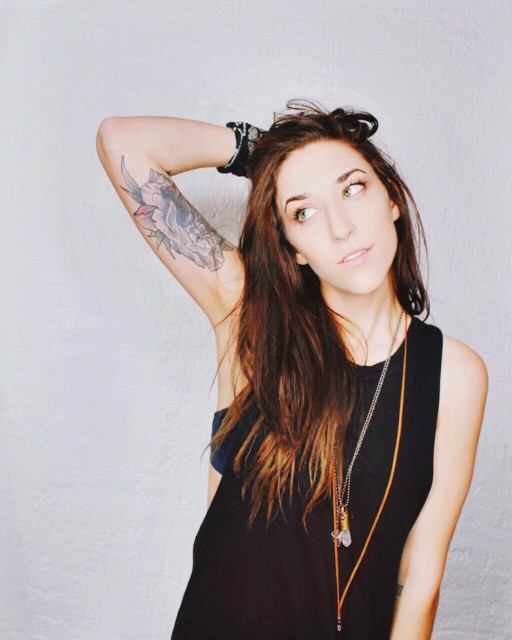 19. Ally Hills / Ally Hills – 442k subscribers
Ally Hills joined YouTube to post a love song to the girl she loved. Now she posts songs and every one of her 442k subscribers is love with her. (I mean, I assume.) If you want to weep with happiness, watch Ally help other humans come out with her official coming out song. If you'd rather chuckle and get a catchy song stuck in your head for the next couple hours, watch her explain how to tell if a girl is a lesbian.
---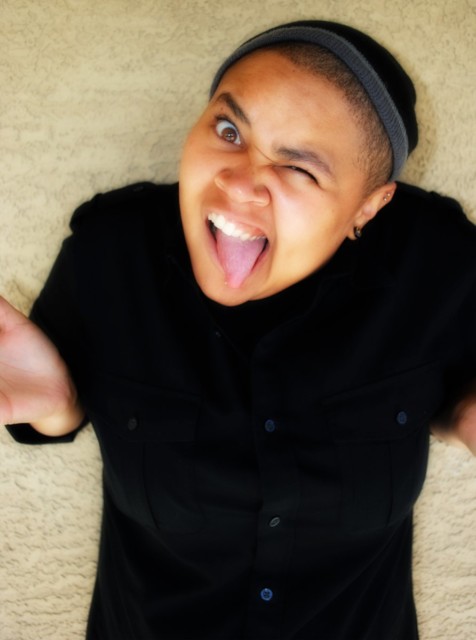 18. Hart / Hartbeat / Queird – 443k subscribers
Hart is a quierd Puerto Rican comedian/super stud who likes short walks on the beach and two cherries atop her ice cream sundae. You may remember her from her brilliant viral response to the ever foolish question: "If you love women so much, how come you don't you dress like one?" (Hint: it involves a watermelon bikini.)
Hart will make you laugh until you cry. Subscribe to Hartbeat for a little bit of everything, including music, Sims 4 Gameplays, an LGBT education series, and appearances by Hart's alter ego, Michellé DaNeeka Johnson.
---
17. Stevie Boebi / Stevie / StevieVlogs – 495k subscribers
Stevie is a lesbian, a geek and an excellent parallel parker. She posts sex advice and educational and entertainment videos with a focus on queer women. You may enjoy this video of hot scissor action and this video about why vaginas smell.
---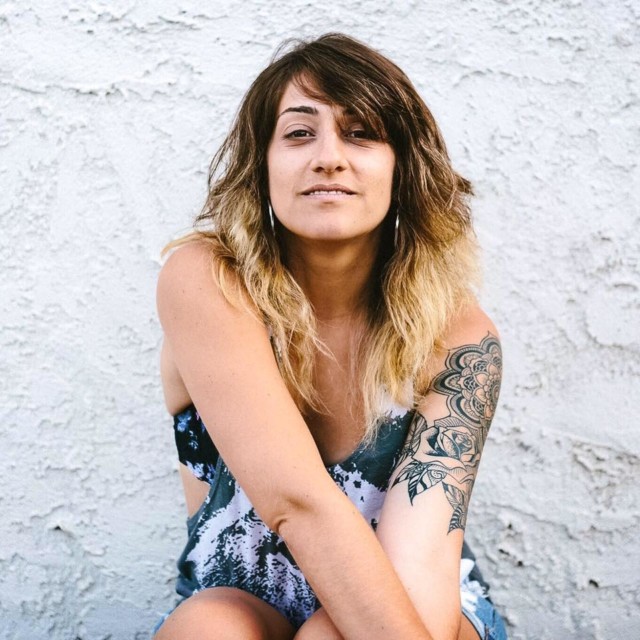 You may remember Arielle from "What Lesbians Think About Bisexuals" (which is hopefully not what lesbians think about bisexuals), and "Shit Straight Girls Say To Lesbians." Arielle calls things as she sees them, has a lot of opinions about vaginas, and is fearless in pushing the limits on her channel. She has 500k subscribers.
---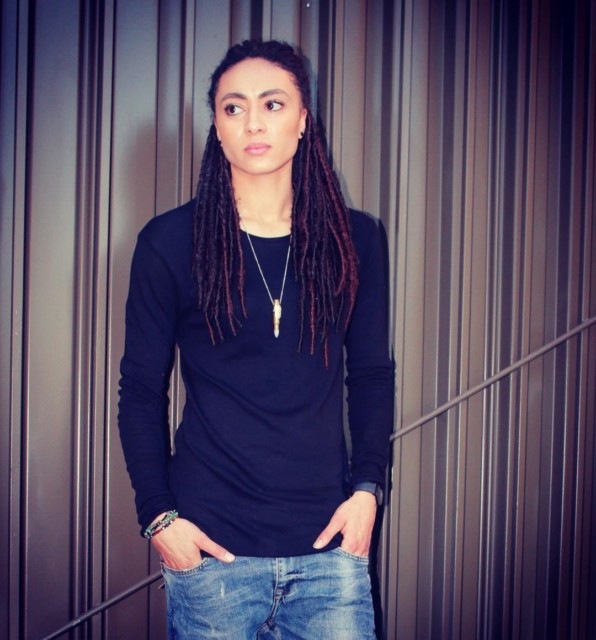 15. Amber / Amber's Closet -557k subscribers
Amber has a little bit of everything on her channel: fashion, comedy skits, challenges, and vlogs about her everyday life as a tomboy lesbian. She's followed by nearly 557k dollface gangstas (aka. "subscribers"), and was named #5 in Autostraddle's top 10 stud and butch crushes of 2015.
Amber recently told Boi Society:
" want to be able to do great things with my platform, such as spread positivity, inspire people, make people love themselves for who they are and never stop striving for their dreams; but at the same time spread knowledge and experience, because life is not easy and we must take every obstacle as a lesson and keep going.

---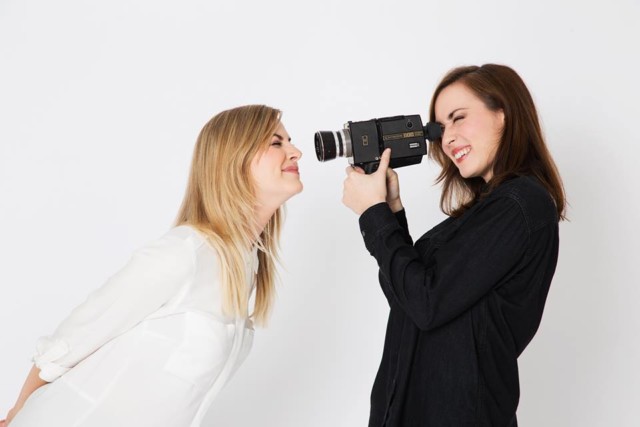 Rose and Rosie are a British comedy/entertainment duo on YouTube. They got married last year and are planning to have a baby. Their most popular video — SUPERKISS!, in which they time themselves kissing for 48 seconds — has over 2.7M views. But they're equally as cute just hanging out and playing No Man's Sky.
This past May, the couple were named "Celebrity Rising Star" at the British LGBT awards. Buzzfeed has called them the hottest couple online, and in After Ellen's most recent Hot 100, they snagged spots 18 and 23. Prior to that, Rose's channel came in at #40 in Autostraddle's Hot 100 in 2013.
---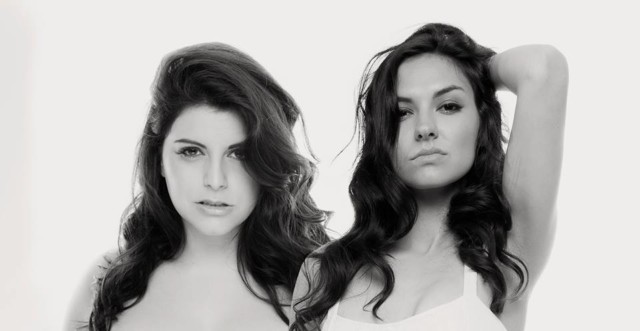 Bria and Chrissy are a singing lesbian real life couple, aka. the evil geniuses who created a YouTube channel named "Our Lesbian Love" and populated it with such videos as "SHOCKING Super Bowl Commercial 2015 (LESBIAN KISS!)", and "THE SEX SONG." When they're not making super clicky comedy, the couple vlogs about their relationship, writes original music, and stars in music videos. Recently, they've also been opening up about mental health, PTSD and substance abuse. The two are working with US lawmakers (including Hillary Clinton!) to pass legislation criminalizing revenge porn, and with Bria's support, Chrissy is also pursuing a civil lawsuit in the UK against the abusive ex-boyfriend who posted video online of her being sexual assaulted.
---
Noodle is a London-based vlogger best known for her impressions of pop stars, Disney characters, and anime characters. She's a noted worldwide cosplayer and will be a voice actor for the upcoming movie Trolls.
Noodle is bisexual and anti-monogamous.
---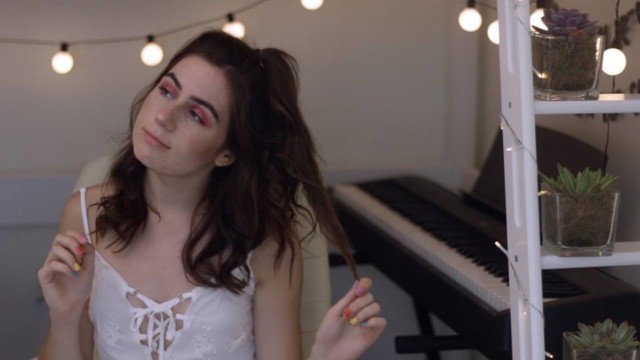 Dodie Clark is a bisexual, British YouTuber with almost 673k subscribers. She writes original songs and does fantastic covers on her piano and numerous ukeleles. If her original song "She" doesn't warm your frozen heart, I do not know what to tell you.
---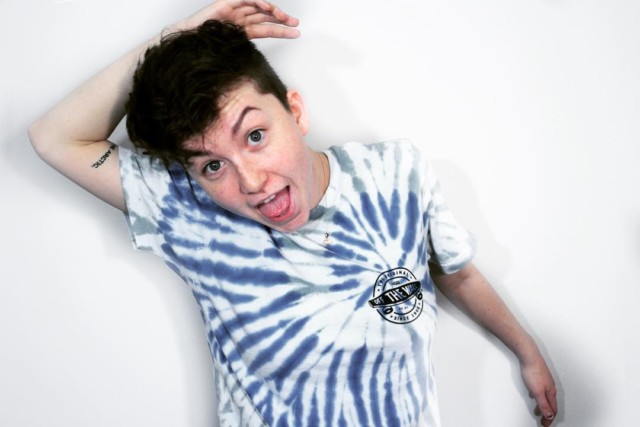 10. Amanda McKenna / Amanda's Chronicles – 682k subscribers
Amanda McKenna is flawless. I hear her leg hair's purple. I hear she walked up to a bunch of strangers and told them she was gay. She has an ironing board that she turned into a skateboard. One time she met Daniel Franzese on the street and asked him if his dog even goes here. One time she got all of Ruby Rose's tattoos… and it was awesome.
---

9. Gaby Dunn and Alison Raskin / Just Between Us – 700k subscribers
Just Between Us is a comedy channel created by best friend duo Gaby Dunn and Alison Raskin. It features weekly sketches and a scripted love advice show full of non-advice. Within the channel, both women play caricatures of the "worse versions" of themselves, with Allison as the neurotic mess looking for a rich husband, and Gaby as the loud, aggressive queer activist. They were featured together in Bitch last year.
---

Domo and Crissy are a recently engaged, recently pregnant (!!!) couple who started a YouTube channel together in January. When they aren't vlogging about their relationship, they pull extreme pranks on eachother (poop in bed! ex texting! house break-in!) and do challenges.
Domo also has a solo channel which she's been posting videos to for the past four months. So far it's been an assortment of pregnancy vlogs and one music video. However, there aren't even a dozen videos yet, so who knows what artistic direction this channel will ultimately take! You'll just have to subscribe to find out.
---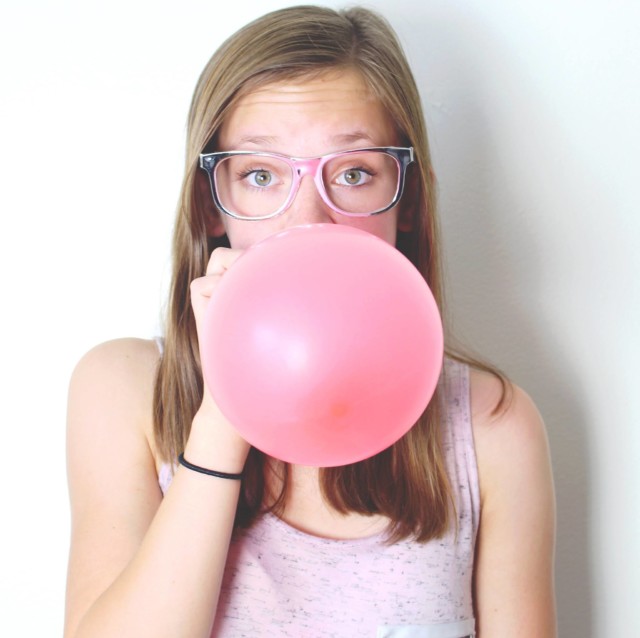 7. Alexis G. Zall / Alexis G. Zall – 1.1 million subscribers
Alexis is an 18 year-old girl who loves girls, dramatic reenactments, and saying "however" instead of "but." Her hit podcast, Zall Good, talks to cool young people about the cool things they are accomplishing. As it turns out, she is also a cool young person doing cool things! I think you will be shocked by how much you enjoy watching her tell butt jokes, bathe in Jello, and test boys products. She deadpans jokes like a professional actor, probably because she is one. Alexis has 1.1M subscribers, and recently made Tiger Beat's 19 Under 19.
---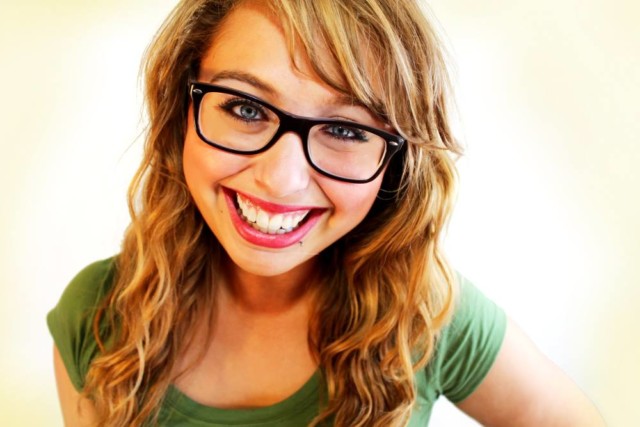 Laci Green is a veteran YouTube sex educator known for being frank and open about sex, specifically in her Sex+ series. As a highly visible feminist, she's endured countless attacks over the years, most notably in 2012 when she was driven off of the internet and forced to move after receiving a slew of death threats for using an anti-trans slur in one of her earliest videos after she left the Mormon church in the mid-2000s. Laci apologized and removed the offending video, and has since petitioned the White House to end conversion therapy and posted numerous trans inclusive videos, going out to an audience of over 1.5M subscribers.
Laci is pansexual/bisexual and has partnered with MTV, debunked myths about virginity in The Atlantic, spoken out against slut-shaming on Dr. Phil, and was named one of the 30 most influential people on the internet in 2016 by Time magazine. She also has the most informative video on squirting that I have seen on the internet.
---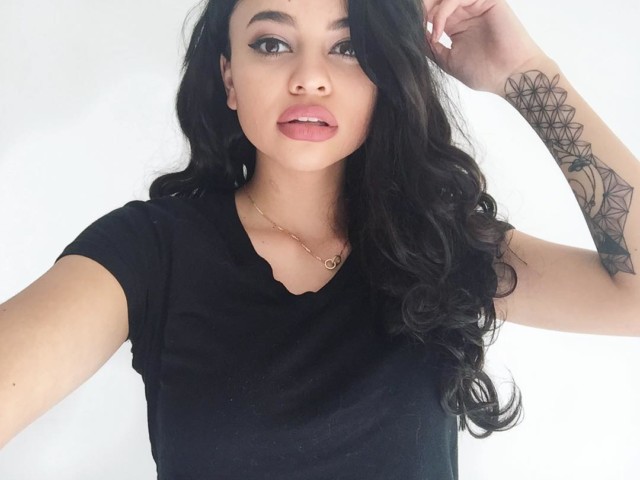 5. Vanessa Martinez / Simplynessa15 – 1.6 million subscribers
Vanessa is 19 years old, bisexual, and has a fabulous wig collection. She posts a mix of beauty/style videos, storytimes and vlogs on her channel. Some videos for your consideration:
---

4. Gigi Gorgeous – 2.3 million subscribers
Gigi Gorgeous is a 24 year-old transgender Canadian model/actress who has been vlogging on YouTube for the past eight years. She's known for her beauty videos and always being open and honest with her fans, sharing stories on everything from her plastic surgery to being roofied and dealing with haters.
After Gigi came out as a lesbian in mid-September, Mey wrote,
It's really awesome to see a young trans woman celebrity come out as a lesbian and be in a relationship with a masculine-of-center cis lesbian. You don't see that very often — hardly at all, really. Often in queer women's communities, trans women don't feel desired or even desirable, and there are very few examples of trans lesbian celebrities, so Gigi Gorgeous is a welcome addition to that club.
Gigi has appeared on Project Runway, Entertainment Tonight, E! Celebrity Style Story, and numerous MTV shows and commercials. She's walked in fashion shows, appeared in tons of magazines, and won a LogoTV Trailblazing Social Creator Award in 2014 for her work with LGBT youth.
---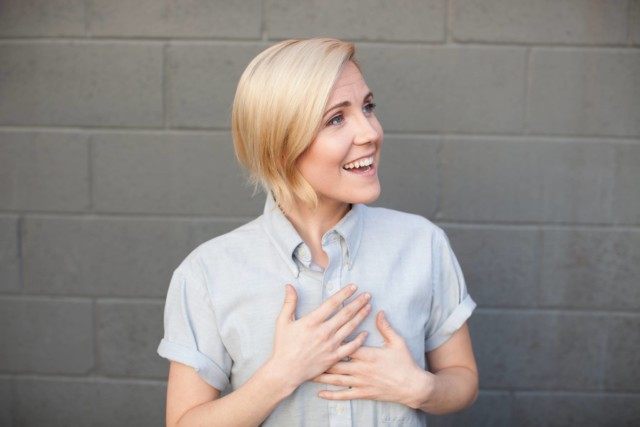 3. Hannah Hart / My Harto / Your Harto – 2.5 million subscribers
Hannah Hart got her start on YouTube in 2011 with My Drunk Kitchen. She has since been featured on ads around the New York subway system, written a bestselling cookbook, co-produced and starred in a feature length film, and taken part in three A-Camps! She's hilarious, gay, and very good at puns. Follow Hannah on YouTube for food, fun, friends and feelz.
Hannah will soon be releasing her second feature film (Dirty Thirty), as well as a second book (Buffering: Unshared Tales Of A Life Fully Loaded). She's currently working with Food Network for a six-episode culinary-travelogue series.
---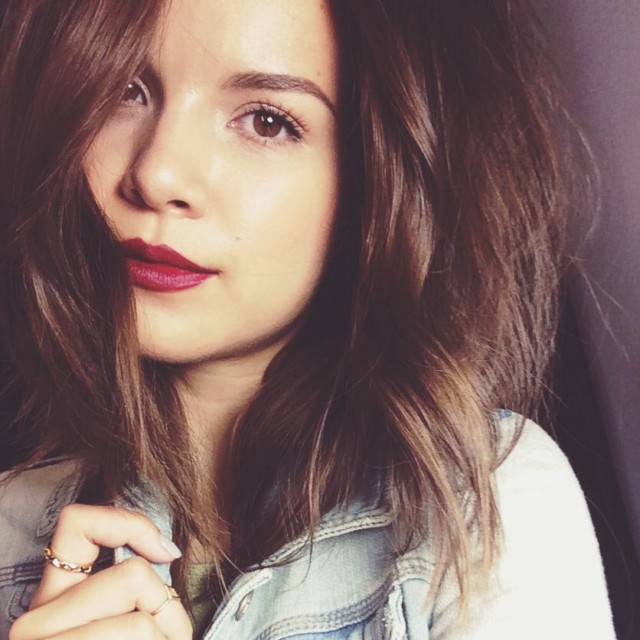 Ingrid Nilsen is an adorable mixed race vlogger who likes denim jackets and makes a mean ceviche. She came out as gay in a tearjerking video last June, making waves throughout YouTube and the rest of the internet. She has over 4M subscribers on her main channel, where she posts beauty, fashion and lifestyle videos, and has been described by Vogue as "YouTube's first bona fide style star."
Ingrid has been a judge on Project Runway:Threads, interviewed President Obama on livestream, and is an official Covergirl glambassador. Since March, she's also been serving as a Change Ambassador to the U.N. Sustainable Action Campaign, using her influence to advocate for trans rights.
---

1. Eva Gutowski / My Life As Eva – 7.2 million subscribers
Last but not least, remember that super exciting time when Eva came out as bisexual?! Here's what Riese had to say:
Eva Gutowski is a 22-year-old YouTube sensation from California who hosts the channel mylifeaseva and, according to Famous Birthdays, is the #1 most famous "Person Named Eva." She boasts over seven million YouTube subscribers and makes videos about beauty, DIY and fashion, as well as posting comedic skits and songs. She's appeared on the YouTube channels of Teen Vogue, Seventeen and I Love Makeup, toured the country with other YouTube Stars on the Girls Night In Tour, appeared on panels at VidCon, and generally seems to be a really cool independent woman with a lot going on."
Eva will be appearing in a Red original series buddy comedy with her grandma in 2017. With nearly 7.2M followers, her channel is the 2352nd most subscribed to YouTube channel in the world.