Carmen's Team Pick:
Hi, do you love Kaylah? Maybe you've heard of her. She's a former Autostraddle mod, current A-Camp Dance Team Coordinator, long-time #SlutShack member, and all-around amazing person. And now she's a muse! And the best part? The one and only and totally amazing A-Camper Alex Ross made some amazing art utilizing Kaylah's beautiful face and it was selected to be the actual face of the Alternator Centre for Contemporary Art's fourth annual pride exhibition: Yaass! A Celebration of Pride and Diversity.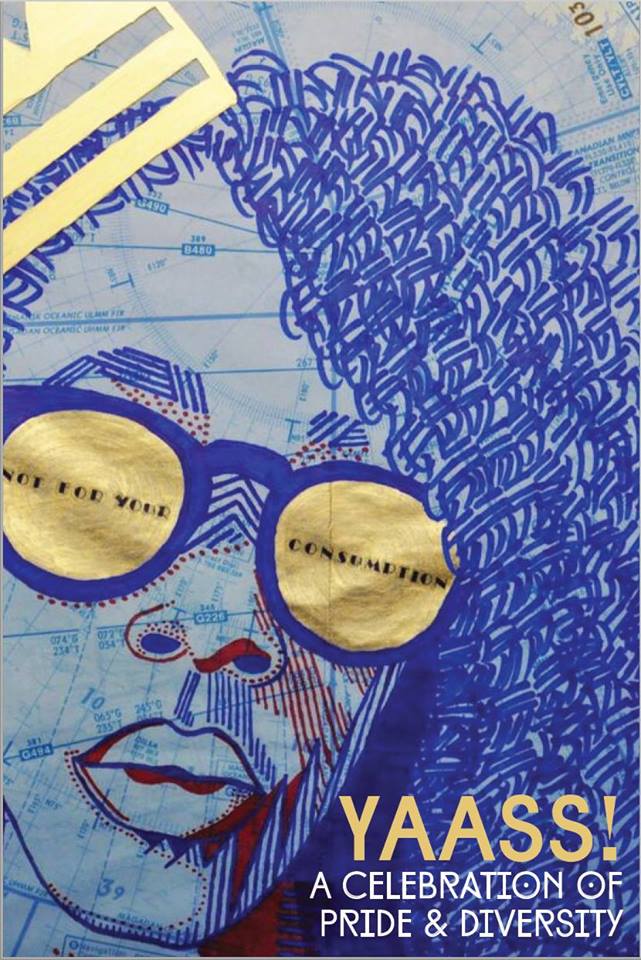 That's right. Kaylah's face is the official face of a queer art exhibition stacked with badass queer artists including Chelsea Barg, Shannon Lester, and Shelley Penner, among others. And you can admire her own face and other amazing pieces of queer art all month long for FREE! at the gallery and ring in the pride celebration tonight at their launch party.
I honestly don't know what you're waiting for. Let's all fly out to British Columbia immediately and witness this testament to Kaylah's beauty, yes? Okay, see you there.