​​​​​​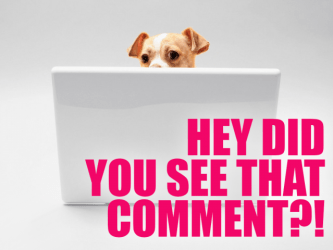 Hello there, turnips! How goes it?
It's been a fine week here in our rapidly growing internet club. Riese talked business and community in her third "State of the Autostraddle Union" address, registration for A Camp 5.0 opened and Carmen interviewed and idol worshipped Janet freaking Mock.
Laverne Cox got a book deal and the world rewarded us with an Evan Rachel Wood (Bisexual) interview that included deets about her bisexy feelings for her Thirteen co-star. Then Real Word queer lady Ari Fitz was cool enough to answer your questions during the show's premiere.
Did you know that Sailor Moon is coming back in July? Rose has all the details you need and probably a lot more you didn't know you needed! Ali, as always, devoted this week to making your sex life better. Like, so much better, you guys. And did you even read those antique lesbian love letters Carolyn wrote about? Wow.
Then Lizz liveblogged the Golden Globe Awards (aka the Jennifer Lawrence show) and continued to defy logic by keeping up with Pretty Little Liars recaps. This can only mean that med school is really easy, right?
Now onward to our very own weekly award show!
---
On State of the Autostraddle Union #3: A Letter From Your Editor:
The Power of the Cee Award to Digger:
On 2014 Golden Globes Liveblog and Tina Fey/Amy Poehler Crushfest Liveblog:
The And Group Cringe Over The 'Make New Friends' Song Award to Lauren:

On Let's Watch A Preview of Janelle Monáe Being Amazing On "Sesame Street":
The Daily Double Award to Marika:

The Or Perk? Award to Luna:

On 15 Ladies Who Were Writing Sexy Lesbian Love Letters Before You Got Born:
The Part of A Balanced Sexual Appetite Award to Chris:


The History of Love  Award to Catherine:

On You Need Help: Vulvas Taste Like Vulvas:
The So That Isn't How OkCupid Works? Award to Courey:


---
See a clever, hilarious or thought provoking comment around this website-ship? Email it to me at: carrie [at] autostraddle [dot] com!