It's a terrible time to be alive, but luckily we have our stories. You know, our shows! Our programs, our stories on the teevee. This year is chock-full of brand new and returning LGBTQ ladies (and one non-binary person!) to feast your eyes, hearts, and fanatically over-invested minds on. However, lesbian representation on network television is down from 33% of regular and recurring LGBTQ characters in 2015-2016 to 17% in the 2016-2017 season, although bisexual female and transgender representation on network TV is slightly up. "While much improvement has been made and TV remains incredibly far ahead of film in terms of LGBTQ representation," says the GLAAD 2016-2017 Where We Are On TV Report, "It must be made clear that television – and broadcast series more specifically – failed queer women this year as character after character was killed."
Let's get started because the season already has, you know what I mean?
---
NEW! Star – ABC, January 4th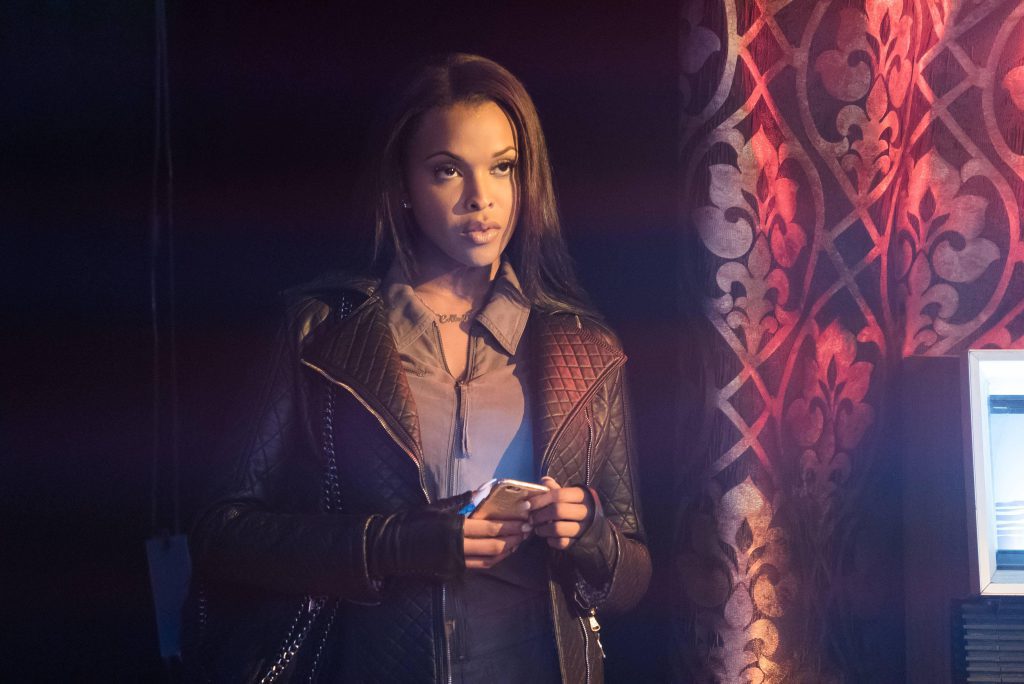 Lee Daniels' new project has opened to relatively tepid reviews, but there are two trans female characters — Cotton Brown, the daughter of Queen Latifah's character Carlota Brown, and Miss Bruce, another employee of Carlota's beauty shop.
---
Portlandia – IFC, Thursday January 5th
Abbi Jacobson, who we all know is Carrie Brownstein's secret girlfriend, is one of many guest stars this season — we can also look forward to guest turns from Maria Bamford, Rachel Dratch, Laurie Metcaf and Natasha Lyonne.
---
Nashville – CMT, Thursday January 5th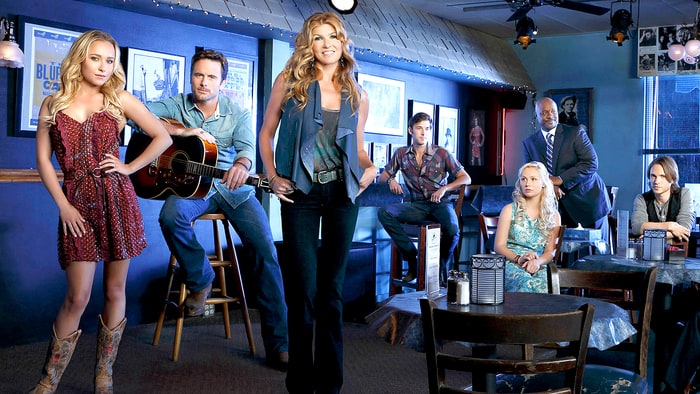 Transgender actress Jen Richards has been cast in a recurring role as Allyson, a physical therapist helping a lead character through a serious injury.
---
NEW! – One Day at a Time – Netflix, Friday January 6th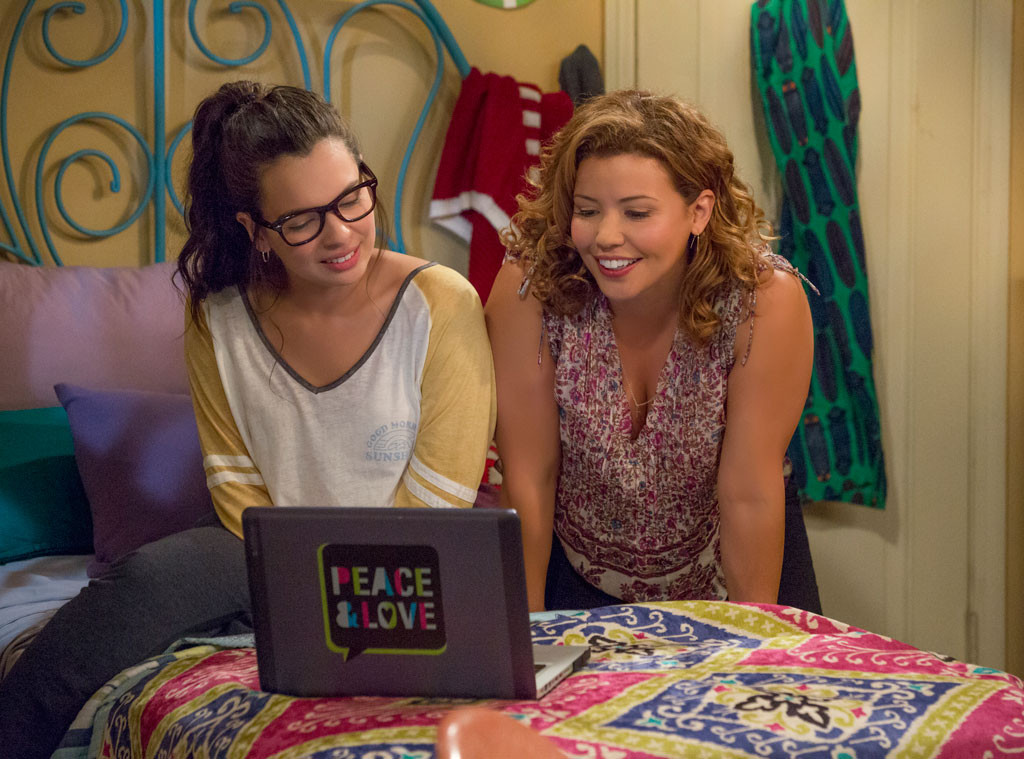 We've told you to watch this show with the most enthusiasm possible, because it's really funny, really cute, and one of the main characters is a Latina lesbian feminist who comes out over the course of Season One. Also, Episode 11 features an Autostraddle name-drop. Go marathon this now! It's the best! We promise!
---
Rosewood – Fox – Friday, January 6th
Pippy and TMI are still broken up — but they're also still in love. Their relationship has gotten more screentime since the breakup and hopefully that trend will continue until they get back together, right?
---
Supergirl – The CW – Monday, January 23rd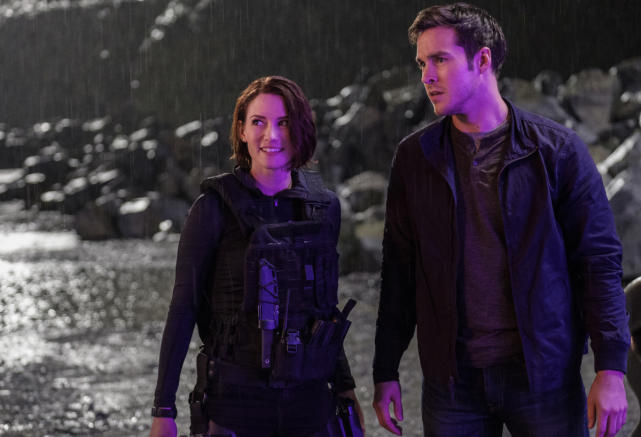 Lesbian characters Alex Danvers and Maggie Sawyer will be back on your TV fighting the good fight very soon. I can't tell you anything else about this show because I just started watching Season One and am afraid of spoilers.
---
Jane The Virgin – The CW – Monday, January 23rd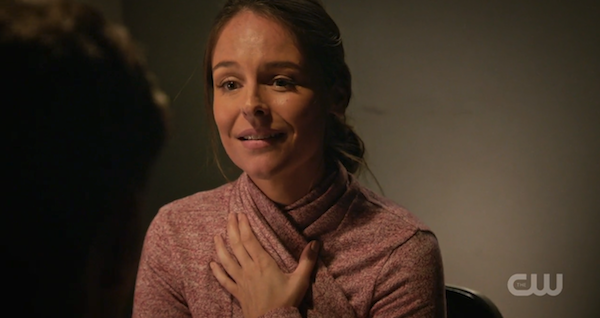 Elizabeth Rohm (who played a surprise lesbian in Law & Order) has signed on for a major recurring role in Season Three as a soft-spoken guru who starts dating Luisa.
---
Grey's Anatomy – ABC – Thursday, January 26th
Jessica Capshaw will return as lesbian doctor Arizona for the second half of Season 13, which will see her character heading to a maximum security prison to see a patient who is too dangerous to be taken into the hospital.
---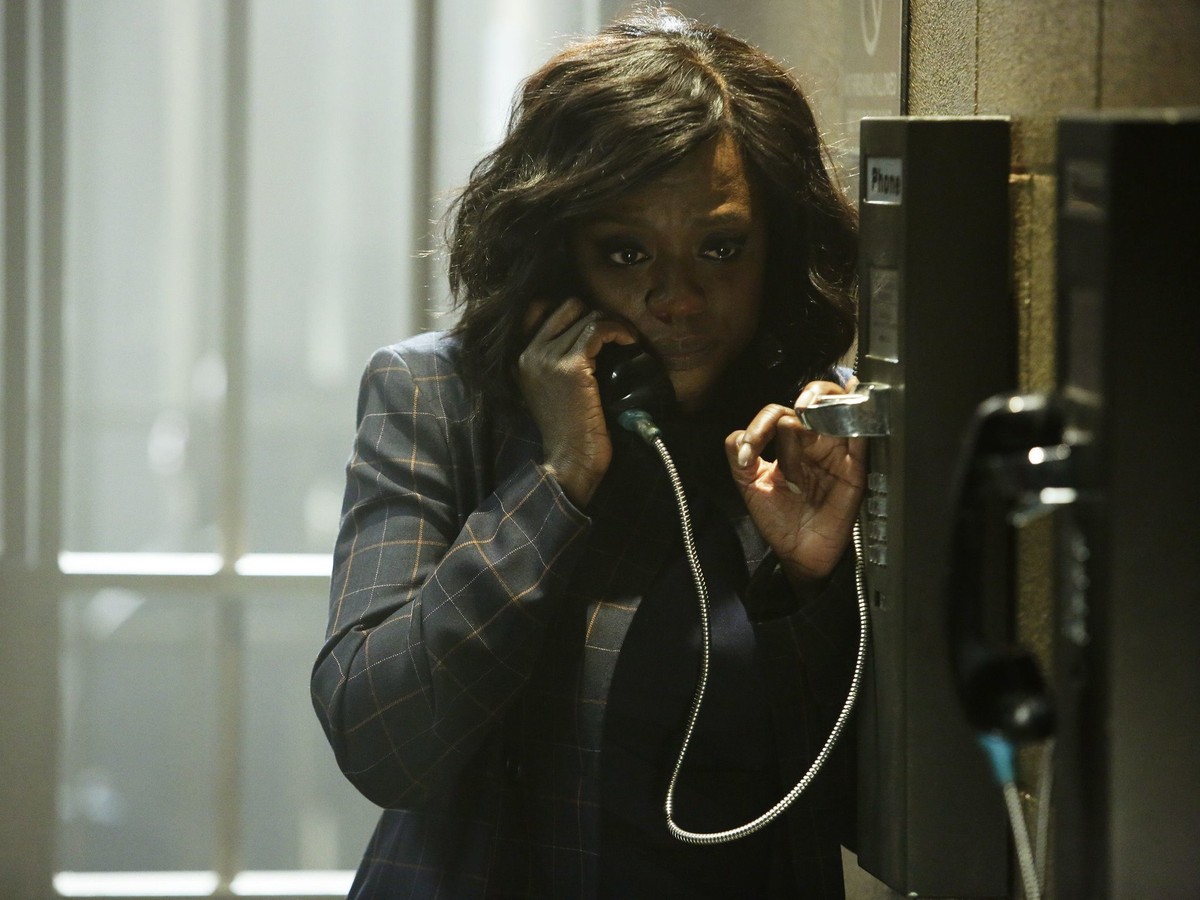 Season Three will continue to "fill in the rest of the blanks" in the life of bisexual professor Annalise Keating.
---
Black Sails – Starz – Sunday, January 29th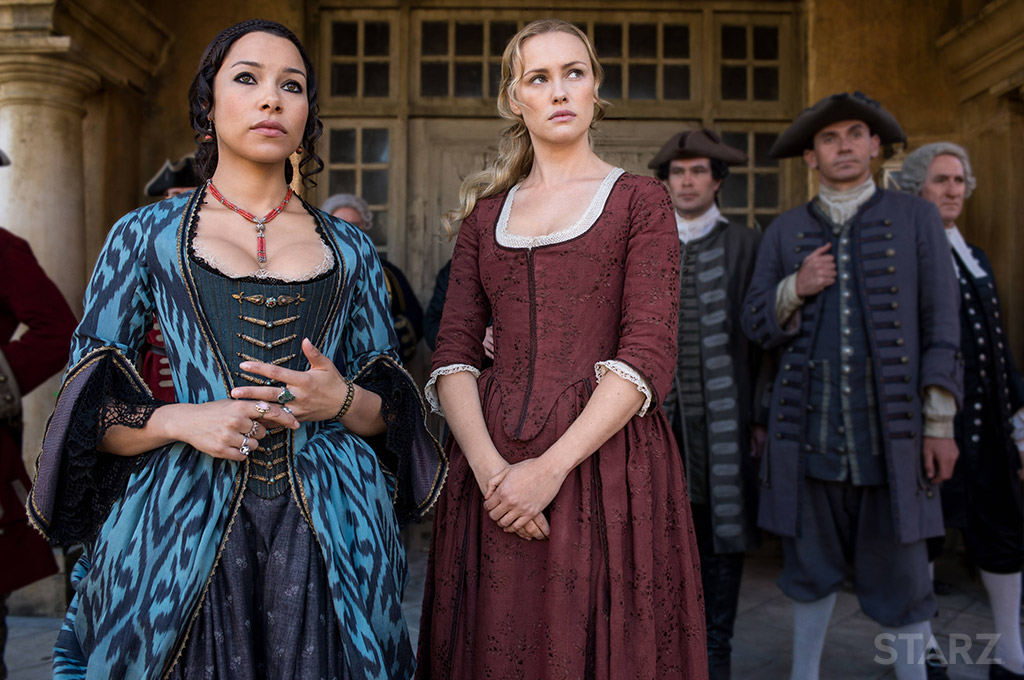 Eleanor is the bisexual female lead of this show about pirates that I have never seen, but I bet Season Four is gonna be a real plank-walker.
---
The Fosters – Freeform – Tuesday, January 31st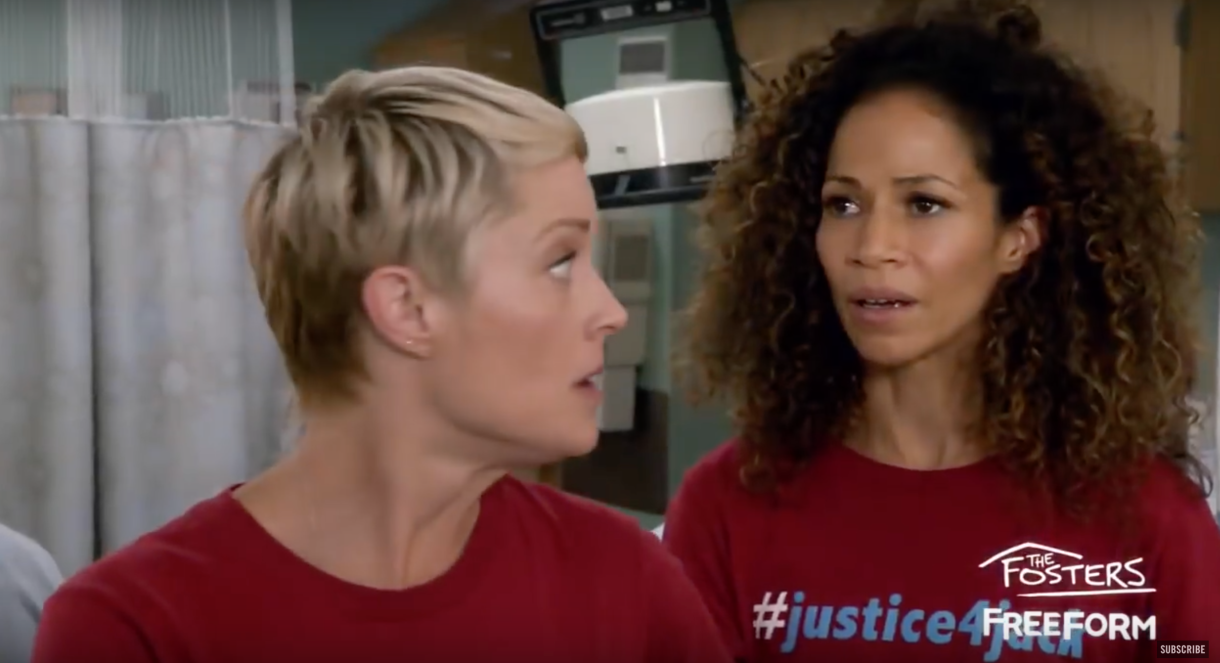 After Season 4A ended with a thousand drama bombs and a hospital cliffhanger, we return to deal with the fallout. Despite rumors about Stef and Lena getting divorced, the pair made it through the rain intact and will continue to deal with the inevitable challenges of love, marriage, and family. Also Brandon is still on the show for some reason.
---
The 100 – The CW – Wednesday, February 1st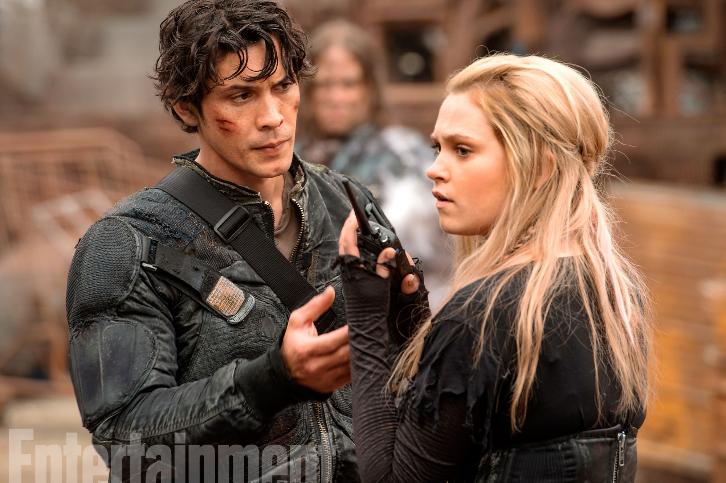 Clarke will probably be wearing her RIP Lexa pin all season long.
---
NEW! Imposters – Bravo – Tuesday, February 7th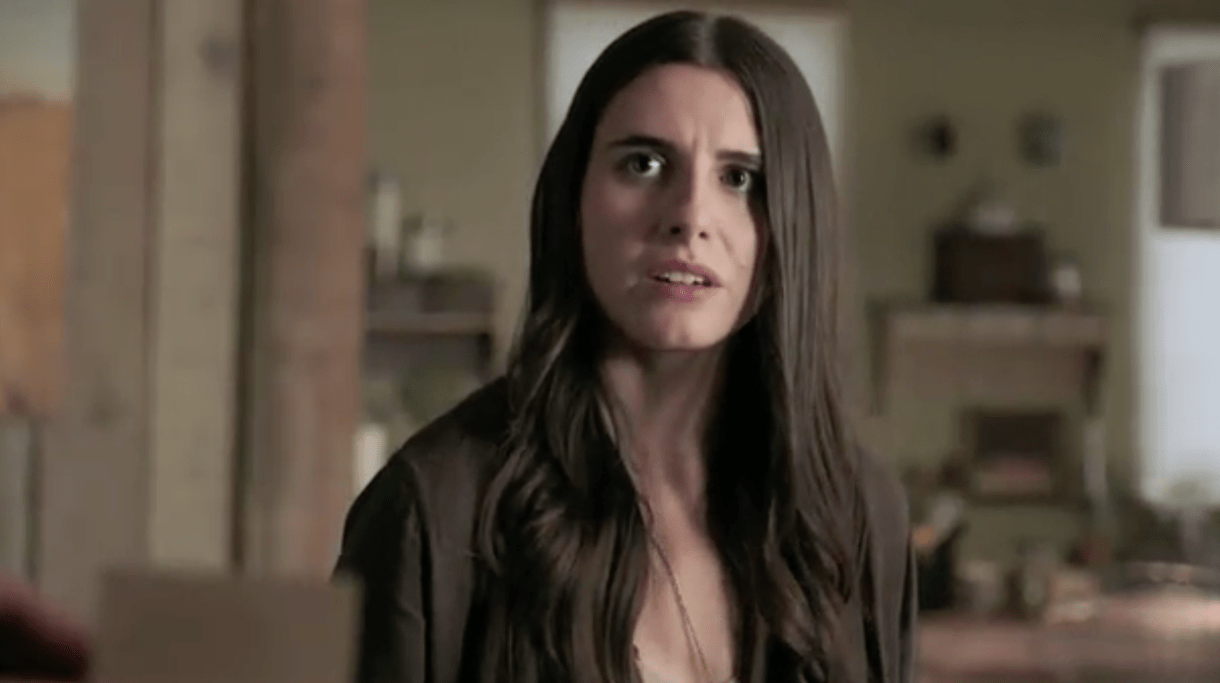 This show about a con artist who marries people and then scams them stars Marianne Rendón as Jules, an artist devastated by her wife Cece's sudden decision to leave her. She soon figures out that her perfect marriage wasn't all that it seemed. Inka Malovic plays the elusive bisexual protagonist.
---
Fortune Feimster's character might even go on a date with another lady this season. My toes are already crossed for her.
---
You Me Her – AT&T/DirectTV – Tuesday, February 14th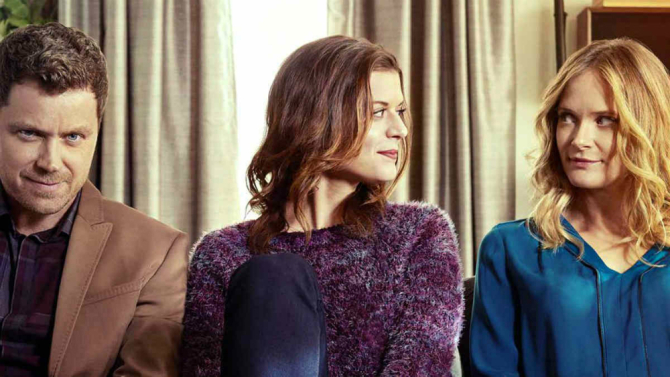 The AT&T/DirectTV "polyromantic comedy" returns for a second season in February, telling the story of a polyamorous married couple in Portland who start a relationship with another woman.
---
NEW! Doubt – CBS – Wednesday, February 15th
Laverne Cox will become broadcast TV's first transgender actress playing a transgender main character when this soapy legal procedural debuts. Her character, Cameron Wirth, is billed as "a lawyer who wants to help the underdog."
---
Billions – Showtime – Sunday, February 19th
Another show making queer history this season is Billions, which features Asia Kate Dillon as Taylor, an intern at hedge fund Axe Capital immediately noticed by the higher-ups as a brilliant and talented asset. Dillion identifies as non-binary, and so does Taylor. "As someone who is non-binary gender identifying, I feel a particular responsibility to portray members of my community on stage and on screen," they told The Huffington Post, "Not only as fully fleshed-out characters who are integral to the plot, but as characters whose gender identity is just one of many parts that make up the whole person."
---
NEW! The Good Fight – CBS – Sunday, February 19th
A spin-off of The Good Wife finds Christine Baranski's Diane heading into retirement when she learns her retirement account is empty due to a Ponzi scheme led by her trusted friend Henry Rindell. Henry was a mentor to Maia, a young lawyer and Diane's goddaughter and a main character, it appears, a lady-loving lady. Her partner, Amy, is also heavily featured in the show's initial trailers.
---
NEW! When We Rise – ABC – Monday, February 27th
Finally the gay rights movement gets our very own well-produced star-studded miniseries! Written by Dustin Lance Black and starring actors including Whoopi Goldberg, Rosie O'Donnell, Mary-Louise Parker, Rachel Griffiths, Michael K. Williams, who played Omar from The Wire, and transgender actress Ivory Aquino as transgender activist Cecilia Chung; the series will tell the story of the LGBT rights movement from Stonewall to the modern era through the personal and political struggles of a diverse group of LGBTQ people who shaped and lead that movement. Dee Rees, the black lesbian director and writer of Pariah, directs parts two and three.
---
Empire – Fox – Wednesday, March 22nd
Bisexual singer Tiana Brown has rekindled her romance with Hakeem and Freda Gatz is out of jail and Jamal is in rehab and Andre wants to kill his father. Andre's father is a terrible person, so.
---
NEW! Harlots – Hulu – Wednesday, March 29th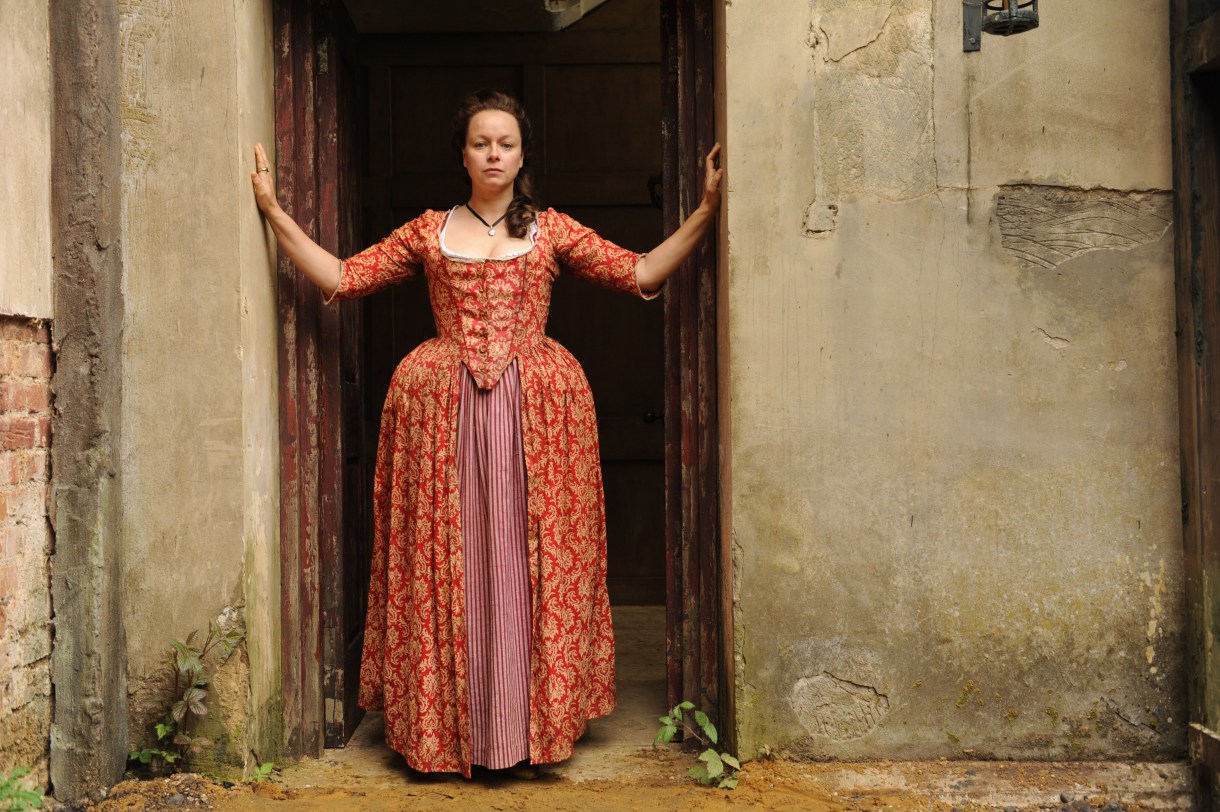 Samantha Morton will play Margaret Wells, an 18th-century single mom in London who runs a very successful brothel. There's no reports yet of there being a queer female character, but if there isn't, we will be yelling about it loudly on twitter because COME ON it's about an 18th-century brothel. There were lesbians and bisexuals there I GUARANTEE IT.
---
Call the Midwife – PBS – Sunday, April 2nd
Patsy will be getting some distressing news about her father from Hong Kong in the premiere of Season 6, which we fear could mean a temporary departure from the main story.
---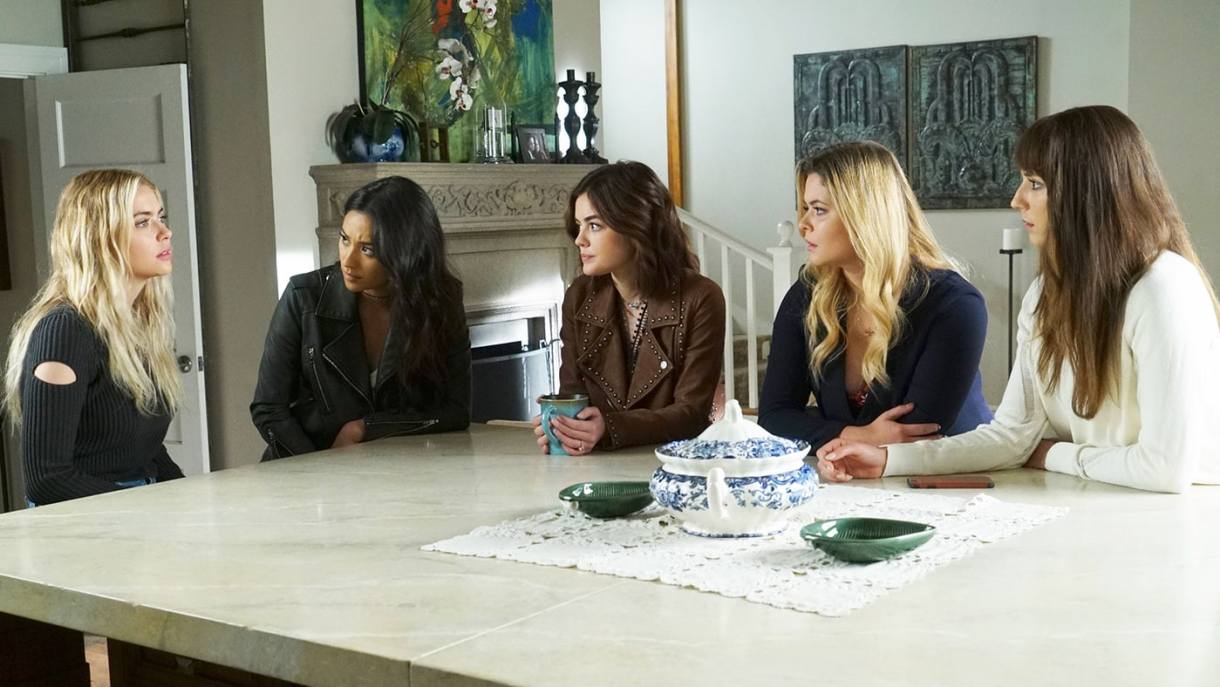 The final season of Pretty Little Liars promises to watch the Paige-Ali-Emily love triangle play out.
---
NEW! The Handmaid's Tale – Hulu – Thursday, April 26th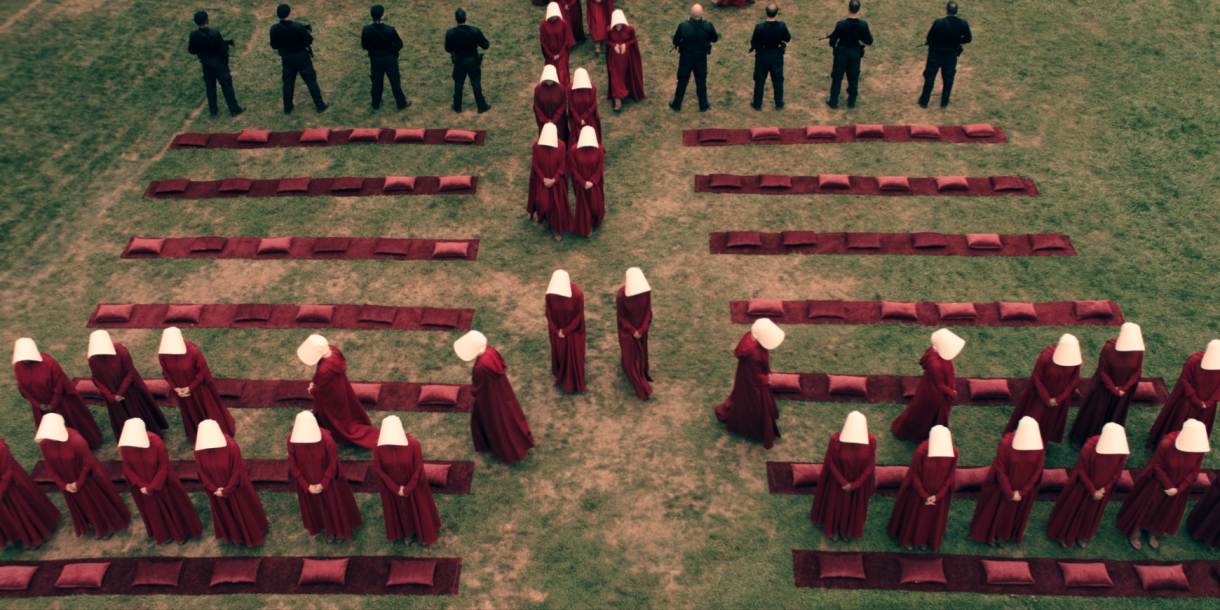 This particular debut has auspicious timing, eh? The much-anticipated adaptation of Margaret Atwood's seminal dystopian feminist novel stars Alexis Bledel as a "subversive lesbian" and GLAAD has reported that Samira Wiley's character on the show is also a lesbian character. This is the #1 thing I'm looking forward to in life right now.
---
Sense8 – Netflix – Friday, May 5th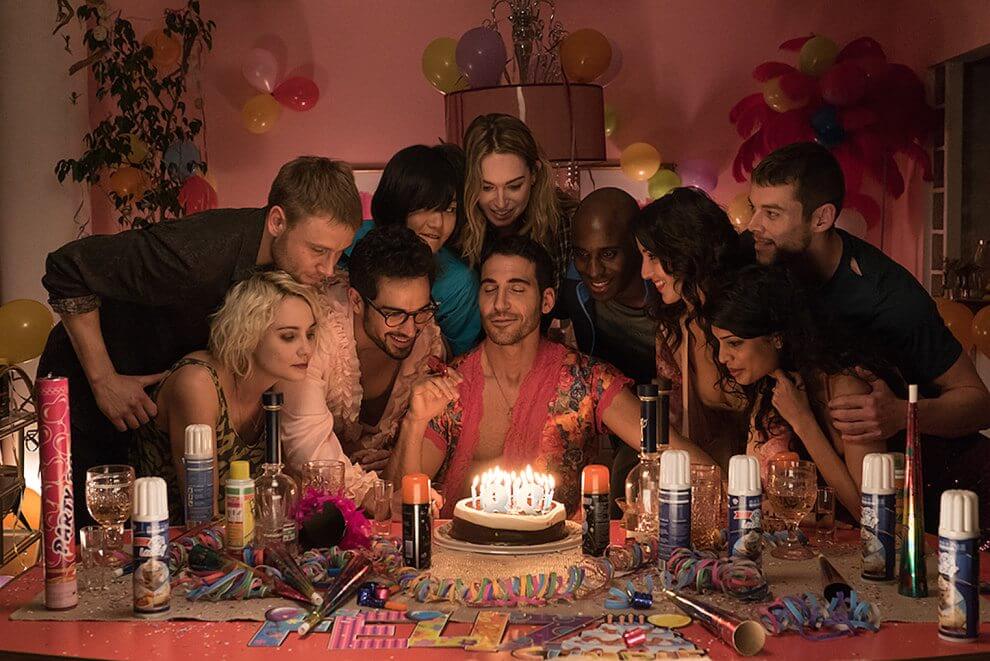 The first episode of Season Two is already on Netflix, but you'll have to wait 'til May for the rest. If the world still exists in May!