This is your weekly Pop Culture Fix, the place where Riese deep dives into the Instagrams of the latest crop of ANTM contestants to find out who's gay and I think hard about which animated vegetable it makes the most sense for Ellen Page play. 
---
Teevee
+ The Good Wife spin-off will prominently feature two lesbian, bisexual, gay, homosexual, or otherwise queer-identified women. One of those women will be played Rose Leslie. Hopefully her new gal pal knows more than Jon Snow.
One example:
A second example: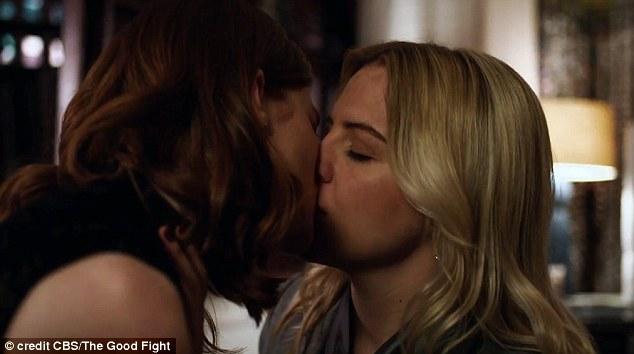 A third and final example: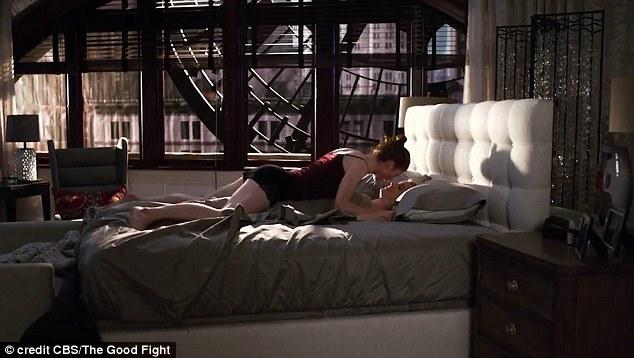 + Alex "I Kiss The Girls I Wanna Kiss" Danvers is looking mighty satisfied in the new Supergirl trailer.
https://www.youtube.com/watch?v=O91JzoGp73M
+ Is bisexual human Sara Ramirez coming back to Grey's Anatomy to play bisexual human Callie Torres? Shonda Rhimes answered that question and a whole other question about Arizona's new love life over at TV Line.
+ People are very psyched about Hulu's adaptation of Margaret Atwood's dystopian sci-fi book The Handmaid's Tale. Samira Wiley is in it. Here is your first look at her.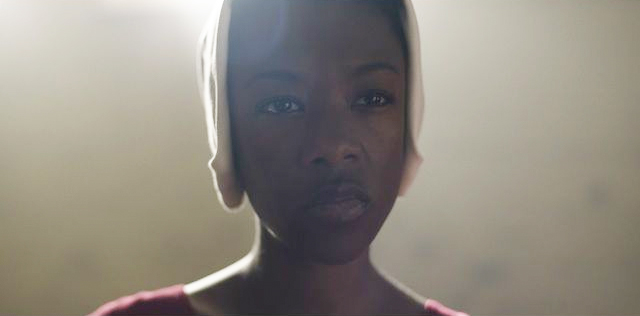 + A Pitch Perfect-esque TV show is going to happen on BBC and I swear to Sappho if the Beca and Chloe characters are not canonically gay for each other I will set myself on fire.
+ The psychotic lesbian tropes that sprang from Single White Female are still sprawling, 25 years later. That movie is going to be a TV show now.
+ The Sense8 Christmas special is here. I haven't watched it yet, but I heard it's two hours long and includes another orgy?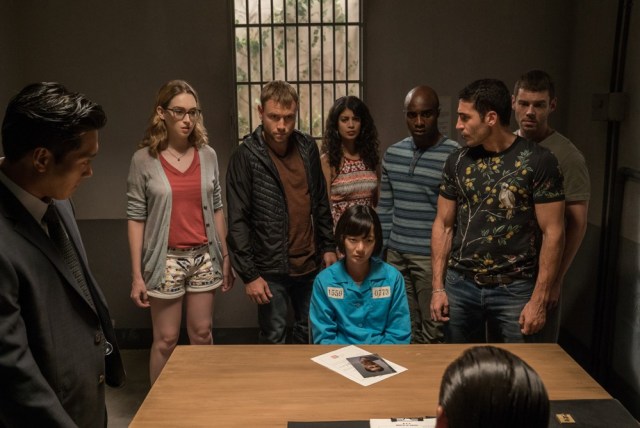 + The 100 is getting Funko POP!ed and one of the six characters they're commemorating is Lexa. LOL. LOLOLOLOL. LOLOLOLSOB.
Movies
+ The Swedish animated film My Life as a Zucchini is coming to America and Ellen Page is going to star in it (but not as a vegetable as I originally assumed when I read the headline of this story, which honestly: that's fine by me. I've had enough animated gay food to last a lifetime).
+ Alaina will be reviewing Hidden Figures for us! In the meantime, you should read this very good interview with Octavia Spencer.
Then it was Saturday night at the Academy's Governor's Awards, when all of us were together — me and Janelle and Taraji and Pharrell (Williams) and Stacey Snider and Ted (Melfi) — and I had this epiphany. These women lived in du jour segregation, de facto misogyny and blatant racism. And in spite of that they rolled up their sleeves and did something extraordinary for the world. So I realized that instead of being the triumphant rallying cry I thought it was going to be, the film was going to ground me in this spirit of enlightening people, inspiring people and galvanizing people.
+ Can someone who has seen this documentary please tell me if all the cats live?
Queer Humans, Out and About
+ One magazine that exists is Guitar World. St. Vincent is on the cover of the February issue.
"I did a quick Google search of women on the cover, and all I really saw was girls in bikinis holding guitars like they've never held a guitar before," says Clark. "I started thinking about that and just wanted to make my own absurdist comment on it. I couldn't really let it slide without poking a bit of fun and taking the piss a little!"