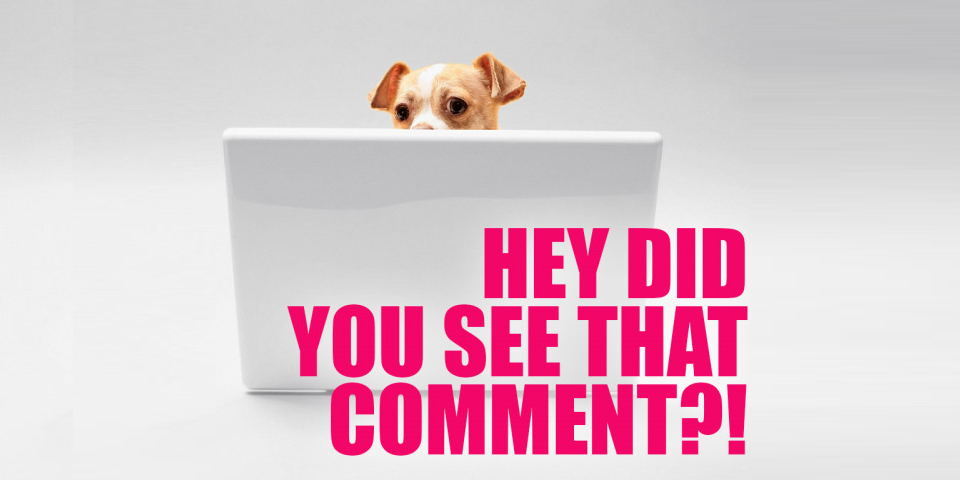 Hi there, buttercups! It's been a wild, wild week in California, but guess what? It's a little bit cold outside, and I'm excited about cooking again! Summer cooking is bullshit, but cooking in winter is EVERYTHING. Spaghetti sauce is simmering on the stove and I just might put on a sweater! Things are lookin' up.
This week, KaeLyn's toddler Remi reminded her to make time for play.
Rachel! Maddow! On! Batwoman! What?! Yes, thank you, think I WILL watch that.
Spooky season is upon us, and Casey's got eight creepy books for us to read.
Christina wrote about touch and intimacy among friends, and why it's so important.
The Supreme Court heard important LGBTQ cases this week; here's a primer from Rachel on what they could mean.
Natalie is recapping All  American, and its black lesbian representation is breaking new ground for network TV.
Heather thinks your teenage heart will heal when you read Tegan and Sara's High School.
I am saving this read for my Friday night because I know how to live and because I just know it's gonna be MAGNIFICENT.
And then there were your comments!
---
On "Supergirlwp_postsEpisode 501 Recap: Pants, Hope, and Trust:
The Too Gay to Function Award to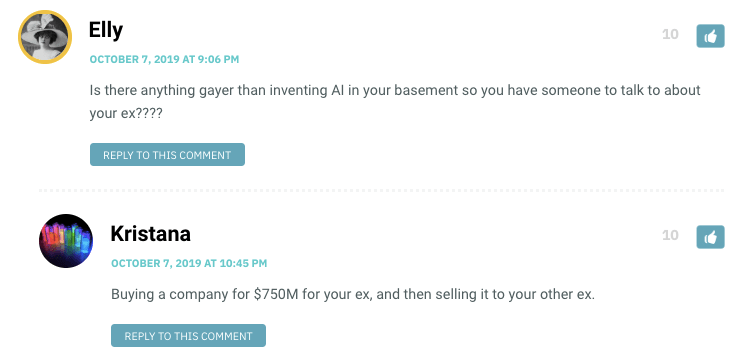 On Tegan and Sara's "High Schoolwp_postsWill Fill You With '90s Nostalgia, Heal Your Teenage Heart:
The Sponsoring Is Awesome Award to Lyra: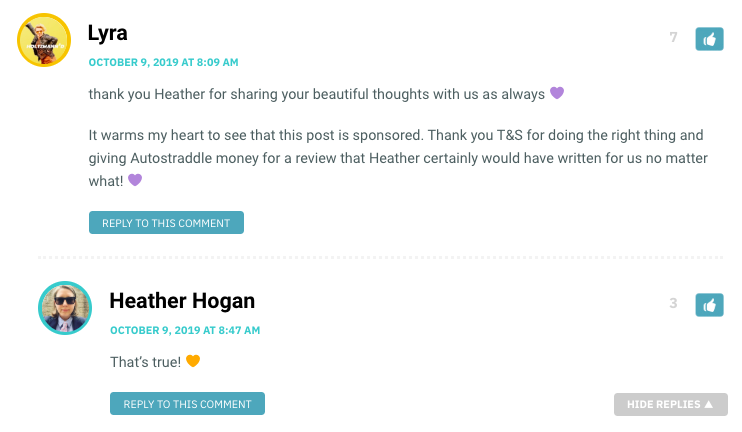 On No Filter: Bella Thorne's New Girlfriend Is Wearing Her Shoes In Bed:
The Merrily We Roll Along Award to thatottergirl:
On Observations on Heaven from Dante's Paradiso That Also Apply to These Stills of Linda Hamilton:
The Peak Performance Award to Another Rachel:

On Pop Culture Fix: What the Heck Is Happening With Batwoman and Alex Danvers?
The I Ador-a Dividends Award to Snow and Sally:

On What We Love and Hate About Dating Virgos:
The Chaos Virgo Award to Ar Grass:

And on So You Want to Dress Like a Mommi This Fall:
The Pajammi Mia Award to coolia: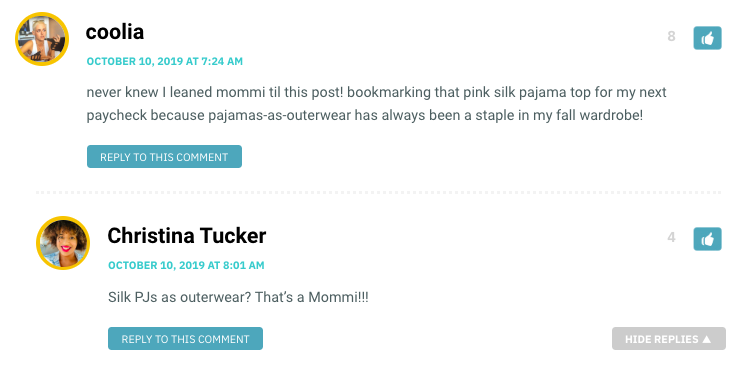 ---
See a comment that needs to be here? Let me know! I'm [at] queer girl on Autostraddle and [at] queergirlblogs on Twitter!