In a literary and historicist sense, Dante's Divine Comedy was a multi-volume narrative poem that advanced some notable theological suppositions about the afterlife as well as some hot takes about Italian political and religious figures of the age and also working in some somewhat yikes fantasies about Dante's crush, Beatrice, and idealized bromance with dead poet Virgil. In a looser, more abstract, in some ways more honest sense, though, Dante's hysterically adulating depictions of Heaven and his crush Beatrice hanging out in it in Paradiso are also about what a fucking unreal silver fox Linda Hamilton is in the latest Terminator offering, Dark Fate. (Mackenzie Davis gays, you will have your day; this one is mine.)
When Dante was writing about being so overcome with emotion at the luminous landscape of Paradise that he was unable to speak, he may have been originally referencing an extremely specific medieval Catholic spiritual concept — but we have the benefit of centuries of context and wisdom that Dante did not, and can see that in another, more accurate way, they also reference the fact that Linda Hamilton remains an untouchable smokeshow, and is arguably even more of one than when she originally featured as my root in Terminator 2.
With this updated lens of literary criticism to work with, let us perform a close reading.
---
….In these your wondrous faces
there shines I know not what that is divine,
which from your old appearance changes you.
---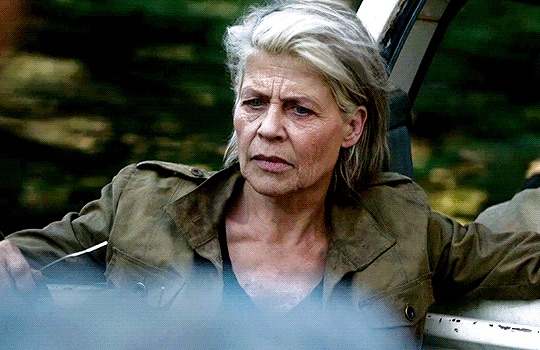 Of this dear brilliant jewel of our heaven,
which nearest is to me, a mighty fame
remains behind; and, ere it die away,
this hundredth year will yet quintupled be.
---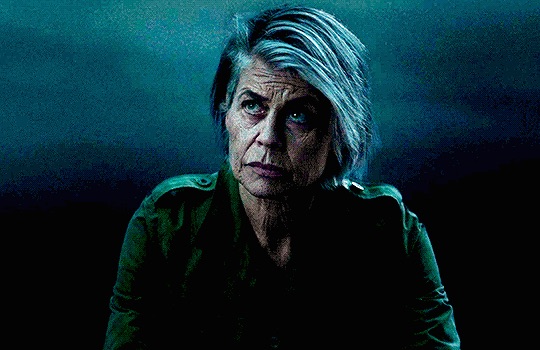 "Tell, tell it to her; tell" I said, "my Lady,
who with her sweet distillings slakes my thirst!"
---
So joyous did I see my Lady there,
as into that heaven's light she entered, that,
because of it, the planet brighter grew.
And if the star was changed and smiled, what, then,
did I become, who, by my very nature,
in all ways am susceptible of change!
---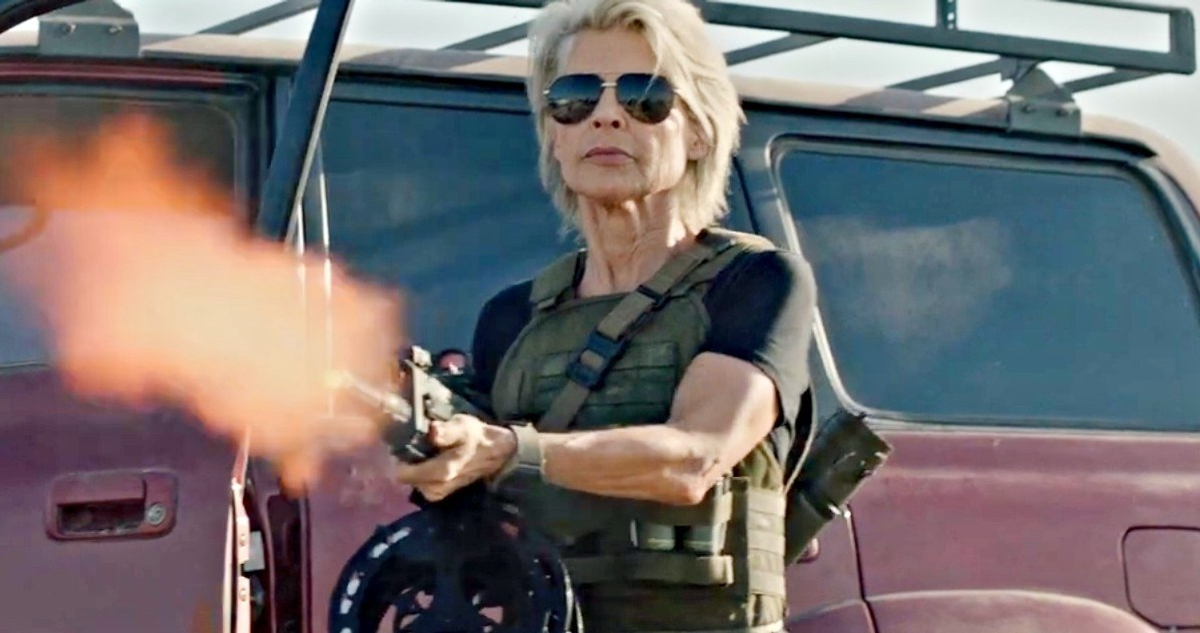 And now mine eyes upon my Lady's face
were fixed again, and therewithal my mind,
which from all other objects had withdrawn.
Nor was she smiling then; but: "Should I smile,"
she said, addressing me, "like Sèmelë
wouldst thou become, when she to ashes turned;
because my beauty, which along the stairs
of this eternal palace brighter burns,
as thou hast seen, the higher we ascend,
is so resplendent that thy mortal strength
at its effulgence, were it not restrained,
would be as is a bough which lightning rends.