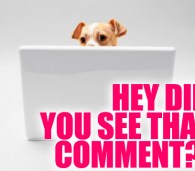 It's 2:30 am. What time is it where you are? This week, we recapped Lady Gaga's 'Telephone' music video and Lily went to the school dance with her lady friend. Corey told you how to survive in a music festival, Crystal and Riese recapped episode 407 of Skins, and Becky and Karmen gave you 10 fashion icons in music. So many special-but-familiar guests this week — we've got Scribegrrrl for this week's TV roundup and Stef came back with the captain's log at SXSW! Robin and Taylor went to the GLAAD awards and Robin took pictures, Lily talked to Mary for 'I'll Have What She's Wearing', and Katrina and her girlfriend Lauren reviewed Alice in Wonderland. And now let's talk about you. Let's drop!

On Audiostraddle Weekly: Kate Nash, Sia, Justin Bieber on QVC, and More!:
The I Like You Too Award to Mindy: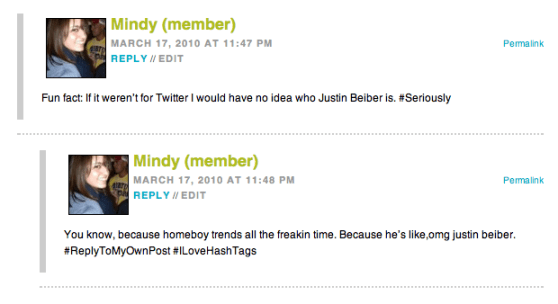 On Telephone's "Lesbian Prisonyard Girlfriend" on Kissing Gaga, Queer Media, Gender & Being Hawt:
The Hug Plane Coming In For Landing Award to JentheJew, Missy, and RachelwsHere: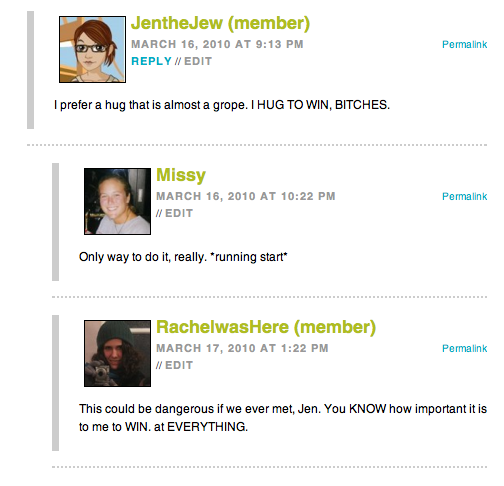 On Lady Gaga's 'Telephone' Video Recap & Feelings:
The Eye Fucking Award to Wren: "I think my eyes just had an orgasm. I didn't even know that possible. And let's be clear: I'm not kidding. My eyelids seriously just started doing that weird twitchy thing and for once it felt awesome and not like 'omg, wtf eye lids?'"
The World's Worst Sandwich Award to RachelwasHere : "So she made a Wonderbread Sammich? Does that mean she was making a Sandwich out of Taylor Swift?! Was the Taylor Swift sammich poisoning the masses?"
The bcw Award for bcw to bcw: "took me a minute to get here because i had to go make a sandwich."
The I Told You So Award to wasteunit: "I was too cool to go to prom or anything like that. Everyone always told me that I'd look back and regret not going. I've been laughing in their faces… until now."
The Aww! Award to TouchtheStars: "I'm bawling. All of your beautiful photos give me so much hope for our generation of Lesbian/Bi girls. It makes me feel so much emotion to know that I truly am NOT the only girl whos had to struggle with liking girls in high school. There arn't any out people in my school, but your photos have given me a reason to want to change that."
The I <3 Bears Award to Rupert the bear: "I hope that when my daughters (eventually) go to prom, they'll have the freedom to go with whomever they want.
Seriously, you all look FABULOUS…
Much love, be happy, take care,
Ru (and thanks for listening to an old straight guy)"
The Feminism Is A Truck Award to Jane: "Except that feminism itself is an aristocratic power structure that suppresses creativity and dissent. I knew there was a reason this movie looked stupid."
On Skins Recap Episode 407: Effy's Spotless Mind:
The Demographics Award Part 2 to Alice: "This was so absurd. Do they think that 1 in 9 English teenagers die at the end of sixth form? We don't."
The She Needs To Get Her Priorities In Order Award to Fiona : "A baseball bat? Really? I'm sorry, I thought Bristol was in England. Not that many English people have BASEBALL bats lying around so they can kill people. If it were me, I'd demand a cricket bat at least, out of national pride or whatever. (And yes, that would absolutely be the first thing on my mind if a psycho came at me with a bat.)"