How many of you went and saw Justice League when it came out? Not a lot of you, right? The DC Expanded Universe tentpole film underperformed massively at the domestic box office and the film is in no way becoming the cultural milestone the company had hoped for. This was no The Avengers. While Wonder Woman was a massive success both in the box office and in the eyes of critics, the DC movieverse hasn't been able to find its footing elsewhere. Compared to Marvel, DC is still really early in its universe building, and there's plenty of time to course-correct. Here are seven tips that I think would go a long way in getting the DC movie universe on the right track.
---
1. Focus on the Women
If you were to make a list of the characters in the DC movies so far who've gotten the best fan reactions, Wonder Woman, Harley Quinn and Lois Lane would easily top the list. Learn from that! Wonder Woman is clearly the standout film of the bunch, and stirred up fan reactions that DC has been unable to get since Heath Ledger played the Joker. Also, DC is way ahead of where Marvel was at this point when it comes to having women star in their movies. Just five movies in and they've already got Wonder Woman while Marvel is twenty movies in and hasn't had a women-led film yet. Make a Harley Quinn movie that isn't also about the Joker, make the Batgirl movie you're planning on and then make Catwoman and Black Canary and Supergirl and Batwoman.
---
2. Focus on POC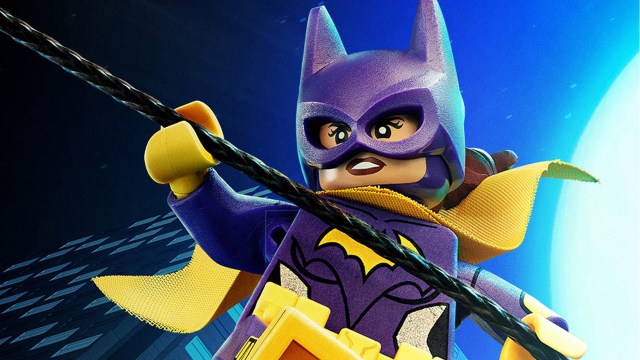 This is another place where DC has already got a head start on Marvel. Two of the members of the original Justice League members are POC, none of the original Avengers in the MCU were. DC has chances to continue to focus on heroes who were POC in the comics, like Cyborg and John Stewart Green Lantern, plus they could continue to cast people of color like Jason Momoa to play traditionally white characters like Aquaman. Also, it was a great move hiring James Wan to direct Aquaman; let's continue that trend of hiring POC directors to take on your films. Catwoman and Batgirl are characters ripe for WOC casting. In the comics a Japanese woman took over the role of Catwoman for a while, and in the recent and successful Lego Batman Movie, Batgirl was a woman of color voiced by Rosario Dawson.
---
3. Queer it Up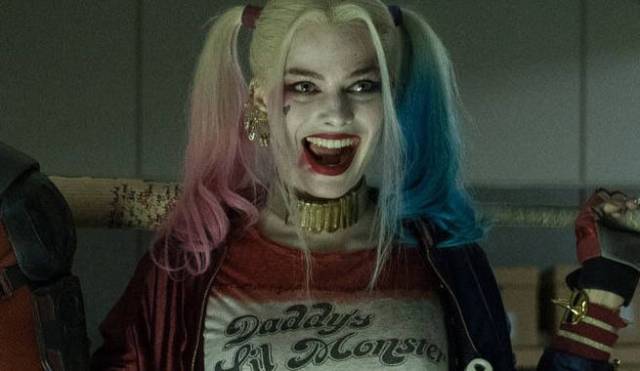 So, you've already got a lot of women and POC in your universe. Now you also need queer people, and Harley Quinn is right there. She was extremely popular coming out of Suicide Squad and the character is canonically bisexual. The easiest solution is to introduce Poison Ivy in her next film, whether it's a solo endeavor or a Gotham City Sirens film that also introduces Catwoman, who could then get her own spinoff and be bisexual in that. This also solves the problem of getting rid of the Joker. They've also got openly queer actor Ezra Miller playing the Flash; it would be easy to make him queer in the movies. Have Barry casually mention his bisexuality and then let it be. Tap into the audiences that are constantly looking for more from the Marvel movies.
---
4. Ditch Zach Snyder and Get Women Directors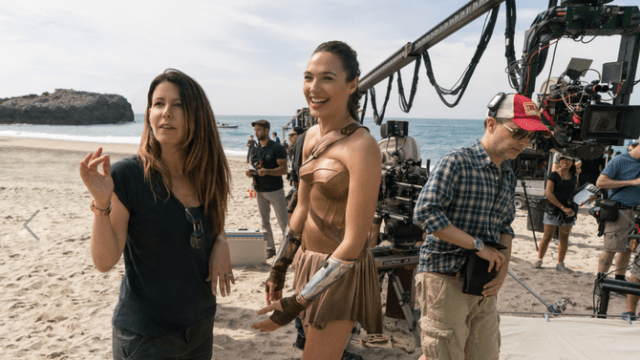 If you're going to have one person running the DCEU — which Snyder is doing right now — that one person should be Patty Jenkins. Fans are not reacting well to Snyder's male gaze, oversaturated greys and blues, use of slow motion and overall depressing tone. Despite Snyder's hand on Wonder Woman, Jenkins was able to make it into a huge success that resonated with viewers in a way that no other DC film, and frankly no Marvel film, has done. How about instead of Joss Whedon doing Batgirl, we get Greta Gerwig? Or maybe Diablo Cody writing Harley Quinn or Gotham City Sirens and Karyn Kusama directing it? Have Ana Lily Amirpour direct a spooky Zatanna or Constantine movie or a noir Catwoman.
---
5. Center Your Universe on Wonder Woman, Not Batman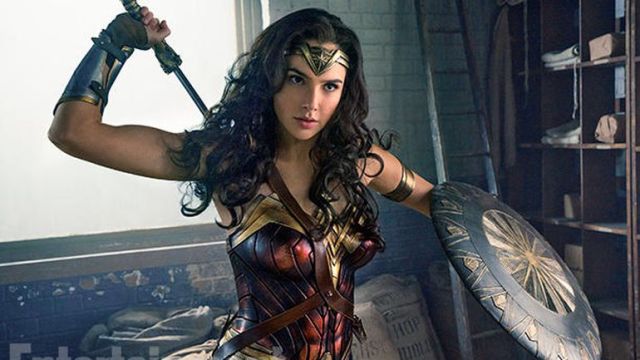 Please, we're all way over Batman at this point, especially when he's played by Ben Affleck. Batman is grim and angry and overly masculine and he doesn't fit the mood of the times. He's not the hero we need or want right now. We need someone who is kind and inspirational and believes in love and hope. That person is Wonder Woman.
---
6. Take Chances
Don't be afraid to get weird. I mentioned Greta Gerwig for Batgirl earlier and that might sound strange, but look at the the success of Thor Ragnarok as directed by Taika Waititi, someone who had never done anything close to an action or superhero movie. His unique and completely different take on the superhero genre has injected new life in the Marvel universe. DC needs to figure out how to do that too. They need to not be afraid to make movies about heroes who aren't Batman or Superman. Suicide Squad was weird, and while it wasn't perfect, it was a whole lot better than most DC movies largely because it focused on weird heroes was funny and had heart where the other movies don't.
---
7. Hope
Justice League started to do this, and was definitely following in Wonder Woman's footsteps when it did. Whereas in Man of Steel and Batman v Superman, Superman was angry and violent, in this movie he actually seemed to stand for truth, justice and the American Way. That's what we need in the age of Trump. We need heroes and movies that remind us that we can still be optimistic and we can still love humanity and see the good that exists in the world. We need Superman and Wonder Woman, not Batman.
New Releases (Nov 29)
Gotham Academy Second Semester Vol 2 Ballad of Olive
Superwoman TP Vol 2 Rediscovery
Powerpuff Girls Bureau of Bad #1
All-New Wolverine TP Vol 4 Immune
Jessica Jones TP Vol 2 Secrets of Maria Hill
Big Book of Bisexual Trials and Errors GN
---
Welcome to Drawn to Comics! From diary comics to superheroes, from webcomics to graphic novels – this is where we'll be taking a look at comics by, featuring and for queer ladies. So whether you love to look at detailed personal accounts of other people's lives, explore new and creative worlds, or you just love to see hot ladies in spandex, we've got something for you.

If you have a comic that you'd like to see me review, you can email me at mey [at] autostraddle [dot] com