Looking for a sweet DIY gift to whip up for the Holigays? A fun new way of connecting with your activity partner and/or friends who like massages? An excuse to use the last of your bath bomb ingredients (to make room for more)? What a coincidence! Me too!
I present you with: DIY soy massage candles. They're quick and super easy to make, and the effect at the end is magical. Just light a candle, wait a few minutes for the wax to melt into a moisturizing massage oil, then pour directly onto your partner's body for use. Soy wax melts at a lower temperature than paraffin, so while it's warm, it shouldn't be uncomfortable. Perfect for chilly winter nights (and beyond)!


Ingredients
2.5 oz. soy wax flakes
.75 oz. shea butter
1.5 Tbsp unrefined coconut oil
1.5 Tbsp sweet almond oil
20 drops lavender essential oil
10 drops sweet orange essential oil
1 mason jar, 8 oz.
Note: I particularly love wood wick candles during the winter for the koselig crackling sounds they make, but you're welcome to use cotton wicks if that's your preference. Feel free to get funky on the essential oils, too, or to swap in other carrier oils!
Instructions
1. Make a double boiler by filling a small pot 1/4 full of water, bringing it to a boil, and placing a glass bowl inside or on top. Place the soy wax flakes, shea butter and coconut oil in the bowl, stirring until fully mixed and melted.

2. Remove from heat. Add the sweet almond oil and essential oils.
3. Place the wick in the anchor and stand upright in your mason jar. Carefully pour your mixture in and let cool for a couple hours.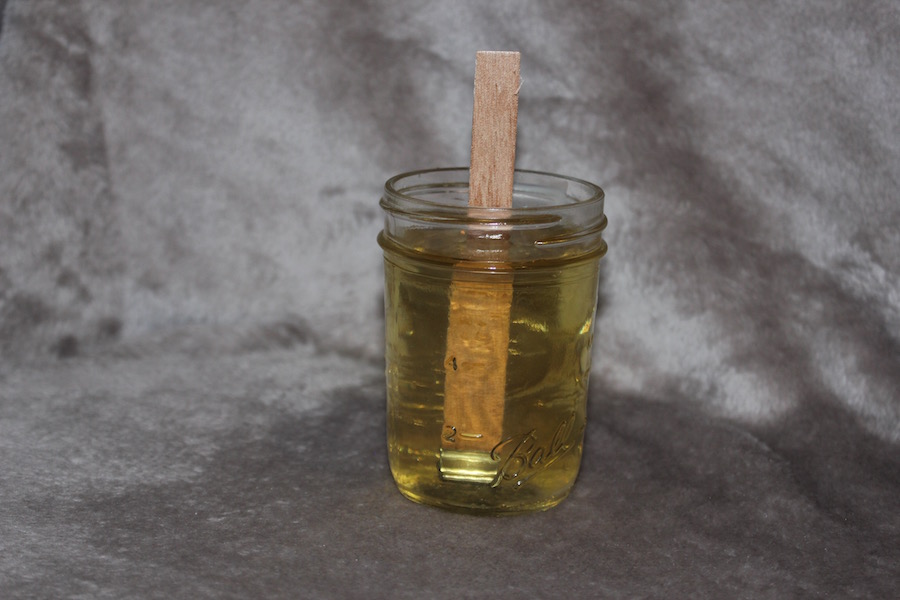 4. Using a pair of scissors, trim your wick down to about 1/4 inch exposed wood above the wax. If you're not sure, go longer; it will just burn down and blow itself out without drawing any of the wax up, then you can try again.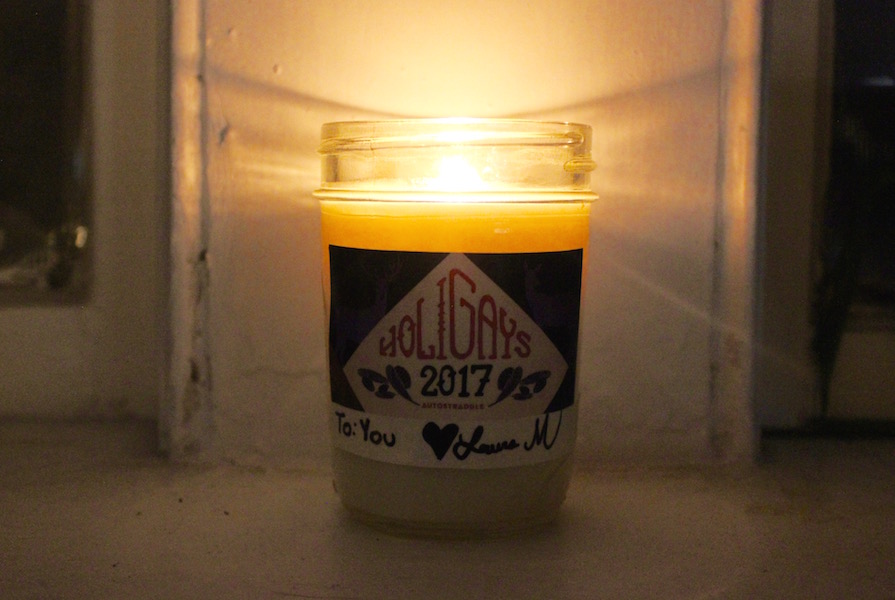 5. Add a cute label and gift away!
SaveSave
SaveSave