I'm down in South Carolina on a farm with touchy internet to work on my novel. The Christmas tree is still up because we can't quite believe what time of year it's supposed to be and we need a reminder; we've been in the same heat spell as the rest of the east coast. This is not normal. For a few days I considered making boozey ice cream for this month's Liquor in the _______, because what the fresh Hades is this shit supposed to be? The thought of doing some warm winter drink made me sweat. But finally, finally it's starting to cool down. While it doesn't quite feel like winter just yet, it is grey and raining and awful. Which means something seasonally appropriate to consume with our mouths!
You'd think I'd be excited about the weather because I hate winter, but no. I read some pop-science article somewhere on why Norwegians seem to suffer from seasonal depression less than, say, Americans. It all comes down to the concept of koselig, says the article. Coziness. Lighting candles, wearing slippers and drinking hot chocolate. Naturally, I researched that elusive concept of koselig and decided that this winter, I could drink hot chocolate pretty much whenever. It's been working like a charm; I've been enjoying winter. When no less than three people in my Facebook feed posted this video this week:
…I reacted thusly: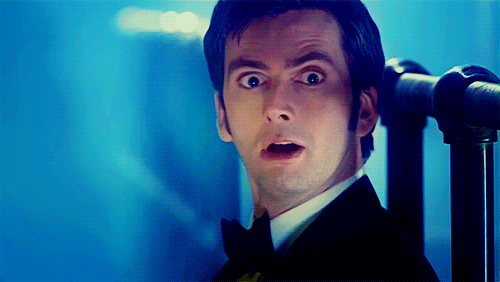 I've put rum in hot chocolate. I've mulled red wine (twice). But I have never considered putting red wine in hot chocolate, and I (with my non-Norwegian perspective) consider both red wine and hot chocolate to be cozy-making. It's really gross here. I have a dog at my feet. I'm wearing my new Christmas slippers. So. Let's do this!
For the hot chocolate, you will need:
1/4 cup red wine
3 tsp cocoa powder
4 tsp sugar
pinch of salt
4 tsp half and half (separate)
1/2 cup half and half
1/2 cup milk
a medium sauce pot
something pretty to serve in
How to do the thing:
Measure out the wine, set aside.
Combine the cocoa, sugar and salt in the sauce pot you're gonna use. Add the 4 tsp half and half and stir, as though you're making a sponge on The Great British Bake Off.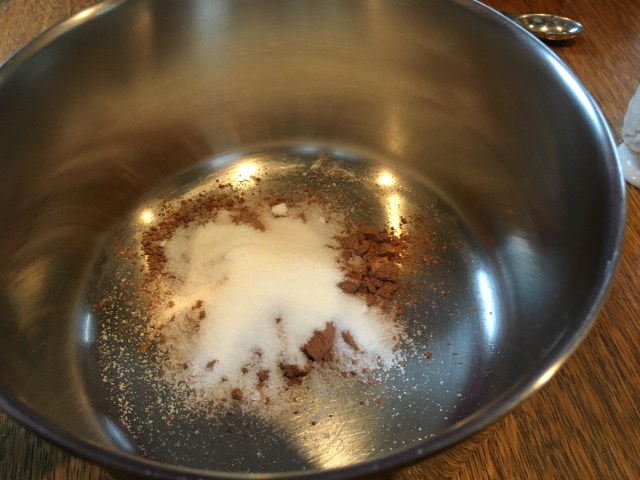 Once it's a fudgey mixture, add your milk and the 1/2 cup half and half. The dairy usage here is where my recipe differs from the lovely Ella at Home Cooking Adventure. She got the recipe from Saveur, who used bittersweet chocolate, and she used cocoa to make it a bit healthier. I say fuck health, KOSELIG FOREVER. Or at least, koselig 'till April. I'm okay prioritizing mental health over caloric intake during these gloomy months. Half and half.
Here's where my method differs, too. Heat the by-now hot chocolate mixture until it's simmering a tiny bit, but not boiling. Whisk it every so often while you're doing this, to keep the cocoa from sinking to the bottom. Add your wine and whisk, continuing to hold the mixture at a simmer. To me, milk tastes a bit different once its been boiled, and I prefer the taste of it pre-boiled.
Pour it into your serving mugs and serve. I'm garnishing mine with whipped cream and ground nutmeg, but other suggestions might be plain whipped cream, whipped cream and cinnamon, whipped cream and a Hershey kiss… you get the picture. If you need a whipped cream recipe, I outlined Mom's Whipped Cream in The Warmest Drink (just leave the rum out of the whipped cream).
Now I will also say that, though I was excited, I was also a bit skeptical — what would red wine hot chocolate taste like? Actually, really lovely. Warm and floral. Kind of like the marriage of supposed winter and being able to put my feet in a pool all at once. Turns out, this drink was perfect
So what about y'all? Is this a combination you've ever considered? What are you drinking? Is it freakishly warm where you are?