feature image via GongTo / Shutterstock.com
Twitter Bans "Hateful Conduct"
+ Twitter has updated its rules to now ban "hateful conduct," which it defines as:
"You may not promote violence against or directly attack or threaten other people on the basis of race, ethnicity, national origin, sexual orientation, gender, gender identity, religious affiliation, age, disability, or disease. We also do not allow accounts whose primary purpose is inciting harm towards others on the basis of these categories."
Megan Cristina, Twitter's director of trust and safety, made the announcement in a blog post called "Fighting Abuse to Protect Freedom of Expression."
Today, as part of our continued efforts to combat abuse, we're updating the Twitter Rules to clarify what we consider to be abusive behaviour and hateful conduct. The updated language emphasizes that Twitter will not tolerate behavior intended to harass, intimidate, or use fear to silence another user's voice. As always, we embrace and encourage diverse opinions and beliefs  – but we will continue to take action on accounts that cross the line into abuse.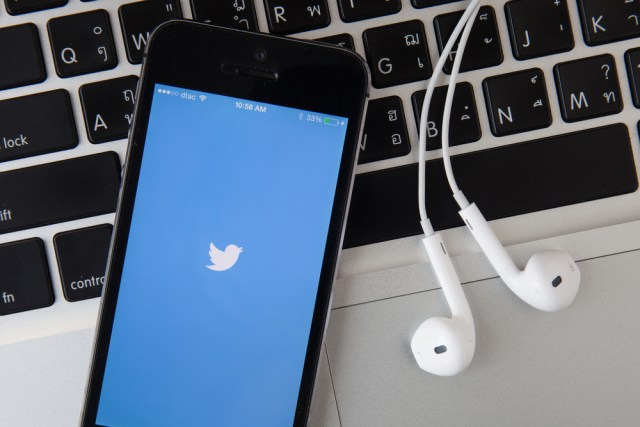 Twitter's rules say if you fail to follow the rules it may suspend the account.
This announcement comes after many users have criticized Twitter's approach to harassment in the past, saying that verbal abuse, threats, impersonation accounts, and more  — often aimed at women, especially Black and/or trans women — have all gone unchecked by the app's administrators.
Law & Order
+ A federal court in California denied FedEx's request to throw out a lawsuit filed by Stacey Schuett, a widow of a longtime FedEx employee who has been denied her wife's survivor pension benefits. The lawsuit can proceed. According to a National Center for Lesbian Rights press release: "FedEx refuses to provide the benefits because its pension plan incorporates the federal Defense of Marriage Act (DOMA), even though that law was struck down as unconstitutional by the United States Supreme Court in United States v. Windsor on June 26, 2013. As a result of the Supreme Court's decision, federally-regulated retirement plans must recognize the legal marriages of same-sex couples for purposes of survivor benefits." Schuett and her wife Lesly Taboada-Hall were together for more than 30 years and were married on June 19, 2013. Taboada-Hall, who had worked at FedEx for 26 years and was the primary breadwinner for her family, died of terminal cancer the next day, June 20, 2013.
+ A coalition of 14 national LGBT, racial equality and health organizations filed an amicus brief in the U.S. Supreme Court to challenge Texas abortion restrictions. The organizations asked the Supreme Court to strike down strict restrictions on abortion providers that were enacted during Texas' legislative session in 2013, which would close most abortion clinics in the huge state if upheld. According to a National Center of Lesbian Rights press release, "The brief urges the Court to carefully scrutinize the state's asserted justification for the law, just as the Court has done with other laws that infringe upon fundamental freedoms. The State of Texas has argued that the law protects the health of women seeking abortion, but the evidence at trial showed just the opposite."
+ A court in Pennsylvania ruled that restricting people with past criminal records from working certain caretaker jobs is unconstitutional. The seven-judge panel ruled part of a state law called the Older Adult Protective Services Act was unconstitutional because it was too broad "in delineating the types of past crimes that disqualified people from jobs that involve caring for the elderly and other kinds of long-term care." The judges argued the law consider any factors like the nature of the crime, the time elapsed since the conviction, a person's rehabilitation, etc.
School Daze
+ Pride School Atlanta, Georgia's first school specifically made to be inclusive and welcoming to LGBT students and teachers, is slated to open in September. Christian Zsilavetz, a 45-year-old transgender man with many years of teaching, founded the school and says it's open to anyone who doesn't feel welcome or were mistreated at traditional schools. Pride School Atlanta is a private school open to grades K-12 with tuition set at $13,000 a year. Financial assistance will be available to those in need. The school will be housed at at the Unitarian Universalist Congregation of Atlanta.
+ Andrea Lafferty, president of the conservative Traditional Values Coalition, and an anonymous high school student have filed a lawsuit against the Fairfax County school board in order to overturn an LGBT-inclusive nondiscrimination policy, claiming it violates state law. The school board located in the suburbs of Washington, D.C. added gender identity to its nondiscrimination policy last May and sexual orientation in November 2014. Lafferty's suit claims adding gender identity and sexual orientation to its nondiscrimination policy violates a Virginia state law called Dillion's Rule, which bars local government from going beyond state law. Virginia's anti discrimination law doesn't include gender identity or sexual orientation.
+ 43 religious universities applied for waivers in 2015 that would allow them to discriminate on the basis of sexual orientation and gender identity. The Department of Education has approved about half of the requests while the rest remain pending. The number of schools applying for waivers has spike in the last few years from 1 in 2012 to 43 this past year. The waiver allows the school to be exempted from complying fully with Title IX, a federal law that bans publicly funded universities from discriminating on the basis of sex. The Department of Education suggest that Title IX protects students against discrimination on the basis of sexual orientation and gender identity.
Grab Bag
+ You've probably heard about the group of armed men occupying a federal facility near Burns, Oregon. Think Progress has a great primer on how this all began and what it all means.
+ Houston's first openly gay mayor, Annise Parker, finished her term and officially passed on the title to Sylvester Turner on Monday. Parker made history in 2010 when she became the first openly gay mayor of a major U.S. city. During her time in office, she pursued many LGBT reforms. Unfortunately during her last term in office, Parker had to deal with a group of anti-LGBT conservative pastors who spread transmisogynistic lies and deceitful information about Houston's anti-discrimination ordinance which was the only law in the city that protected LGBT people from discrimination. The equal rights ordinance was passed by city council but after a whirlwind of petitions, lawsuits and a ballot initiative, the ordinance was repealed.
+ White female Republicans are super angry, a poll finds. An NBC News/Survey Monkey/Esquire poll found 58 percent of white woman are angrier today than they were a year ago compared to 44 percent of non-white women. And 61 percent of Republicans are pissed vs. 42 percent of Democrats.
+ Between 150 to 190 Muslims were fired from their jobs at the Cargill Meat Solutions plant in Fort Morgan, Colorado for refusing to show up to work during a standoff with their employers over prayer accommodations. On December 18, 11 Somali Muslim workers requested to go to the building's prayer room at the same time. Administrators asked them to go in smaller groups to keep production flowing. The workers complied but 10 of them, who disapproved, resigned at the end of day. As news spread, 200 workers, mostly Muslims, staged a walkout in solidarity with the initial 11 workers, many staying home for up to three days. Cargill insists it's a misunderstanding and that the company never stopped anyone from praying. However, Council on American-Islamic Relations (CAIR), a civil rights group representing about 100 workers who were fired, say the prayer policy is accommodating in theory but was way strict in reality. "The workers were told: 'If you want to pray, go home,'" CAIR spokesman Jaylani Hussein told the Denver Post.