The much-anticipated Supergirl has been blowing up on CBS since its debut a month ago, rea although it sorely lacks lesbian characters, the woman behind it all is lesbian creator Ali Adler. Adler is a heavyweight in the world of narrative television production but she's far from the only lesbian or bisexual woman running shit. In fact, there are tons of us out there.
Do lesbian or bisexual producers, directors and writers inspire better queer represenation on the shows they help create? That remains to be seen — in most cases, the answer is a definitive "no," but it's hard to ignore the fact that many of our highest-profile lesbian and bisexual characters have appeared on shows with some kind of LGBTQ representation in the writers' room: Glee, Orange is the New Black, The L Word, Pretty Little Liars, Empire, True Blood, South of Nowhere and Transparent.
According to The Center for the Study Of Women In Television and Film, women currently account for only 27% of creators, directors, writers, producers, executive producers, editors, and directors of photography working on broadcast programs and 25% of those working in these key roles on broadcast, cable, and Netflix programs. Fusion's analysis of a wide swath of representation data found that "when women are hired to create, work on, or write shows, the visibility of women increases noticeably." People of color are 37% of the population but account for 13.7% of TV staff employment during the 2013-2014 season, according to the Writer's Guild of America. This is a really good article by Aisha Harris about diversity in the television writers room.
The majority of the list below is white, too — it's just 30% women of color. I hope there are more out there — it wasn't easy to find information about the personal lives of most of the writers I looked into. This list is by no means exhaustive in many regards, and doesn't include a lot of writers who have dabbled in TV but specialize elsewhere, like A.M Homes and Ali Liebegott, or queer women who have worked in film or webseries production but never in scripted broadcast, cable or streaming television. Still, it's a starter look at who out there is on our team!
---
1. Ali Adler
Adler's at the helm of the much-anticipated Supergirl TVs series, set to debut later this fall, starring Melissa Benoit… who you might remember from Glee, which Adler also wrote for. After Glee, she wrote for Ryan Murphy's short-lived The New Normal. Her first big TV job was in 1991, on Beverly Hills 90210, and she later worked on shows including Family Guy, Just Shoot Me, Commander-in-Chief and Emily's Reasons Why Not. Spending so much time as the only woman in rooms full of men gave her the insight she needed to write her book, released this year, How to F*ck a Woman: An Insider's Guide to Love & Relationships.
She's currently engaged to fellow TV writer Liz Brixius and was previously married to Sara Gilbert, with whom she had two children. After thee split with Gilbert, Adler dated comic Nicol Paone. I also feel like I heard a rumor that the character of Kate Arden in The L Word was based on her.
---
2. Alex Martinez Kondracke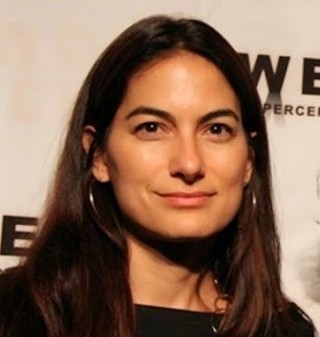 The partner of the legendary Angela Robinson, Kondracke's resume includes Hung and The L Word. According to AfterEllen, Robinson and Kondracke are collaborating on a pilot about Old Hollywood.
---
3. Amanda Bearse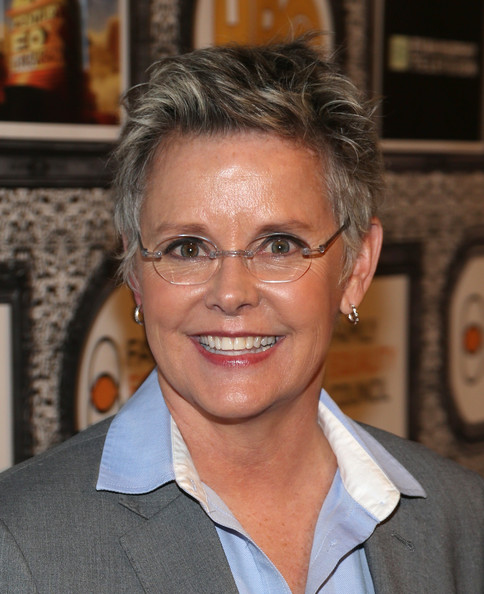 In addition to her success as an actress, Bearse has worked as a director for shows including The Big Gay Sketch Show, Jessie, MADtv, Reba, Sabrina the Teenage Witch, Dharma & Greg, The Jamie Foxx Show and Rude Awakening.
---
4. Andrea Sperling
This writer/producer has recently worked on two major TV shows about transgender people; This is Me and Transparent. She's also served as producer for a ton of your favorite movies, including Addicted to Fresno, But I'm a Cheerleader, D.E.B.S., Itty Bitty Titty Committe, The Doom Generation and Breaking the Girls.
---
5. Angela Robinson
Robinson's short film, D.E.B.S., became her first feature-length film, D.E.B.S., in 2004, the same year she started working as a director, writer and producer for The L Word, writing many of the series' most beloved episodes. She then took the helm of Girltrash! a webseries on L Word spinoff website OurChart.com, which eventually became a movie that she did not approve. She worked on Hung from 2009-2011, wrote for True Blood from 2012-2014, and is now writing for How to Get Away With Murder. This makes Robinson one of the few black queer women working in television who've had a chance to write black queer female characters —Tara Thornton, Bette Porter, Tasha Williams and, now, Annalise Keating.
---
6. Ann Donahue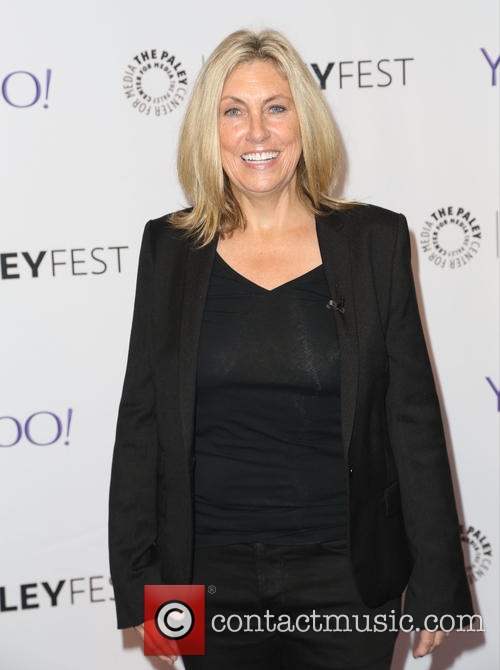 It all started with 21 Jump Street. And then: Beverly Hills 90210, Picket Fences, Murder One and High Incident. But her greatest acheivement on this earth is Executive Producer of every CSI franchise: CSI: Miami, CSI: Crime Scene Investigation, CSI: NY and CSI: Cyber.
---
7. Brittani Nichols
In addition to being the writer, creator and producer of the webseries Words With Girls, Brittani Nichols has worked as a writer for Billy on the Street, The Collective and BET's The Xperiment as well as the MTV pilot Yo, Is This Racist? Her first feature film, Suicide Kale, will debut on the 2016 festival circuit and you can also catch her in Season Two of Transparent. 
---
8. Carly Usdin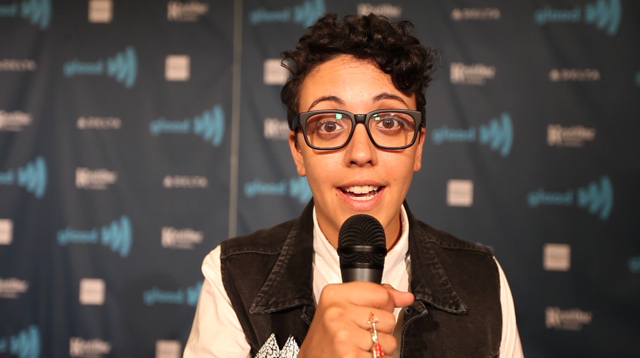 Carly has worked as a producer for YouTube Nation and Logo's NewNowNext on-air music series, as well as editing for shows like Hogan Knows Best, RuPaul's Drag Race and the E! Documentary Britney Spears: Piece of Me. Her web-work includes directing sketches for Funny or Die and producing the webseries "Man About Modernism." She's the director of the aforementioned Suicide Kale movie project written by Brittani Nichols.
---
9. Carrie Brownstein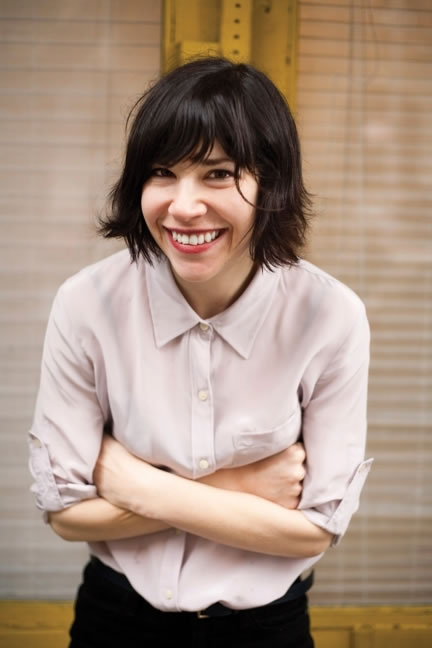 Carrie Brownstein is a musician and actress who also writes and produces Portlandia, a show you probably like!
---
10. Carol Leifer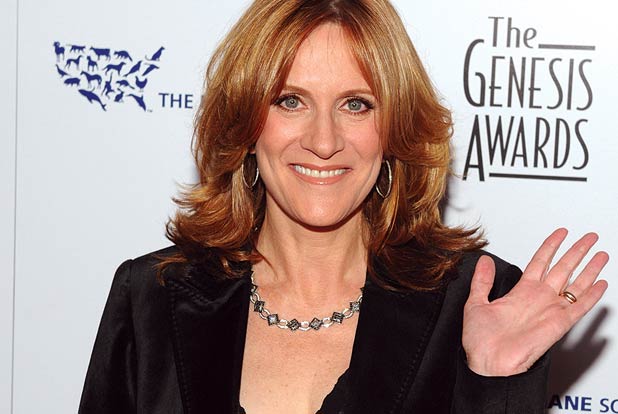 Leifer is an actress, writer and producer who has worked in a production or writing capacity on a number of successful comedies: Seinfeld, The Larry Sanders Show, Almost Perfect, It's Like, You Know, I'm With Her and Rules of Engagement. She was also the executive producer for the short-lived and underrated Ellen sitcom reboot, The Ellen Show, and currently works for Devious Maids. She's also written for many Academy and Emmy Award ceremonies and Saturday Night Live.
---
11. Cherien Dabis

Before getting her first major television writing gig on The L Word in 2006, Dabis had penned an L Word parody, "The D Word," starring Julie Goldman and Marga Gomez, and is now writing for Quantico. The Palestinian American filmmaker is the writer/director of the critically acclaimed Amreeka, which told the story of a Palestinian Christian immigrant single mother raising her son in small town Indiana. (Dabis herself was born in Nebraska and grew up in Ohio, spending summers in Jordan and the West Bank) She wrote and starred in May in the Summer in 2013, which co-starred Alia Shawkat playing a lesbian character. Through her work Dabis seeks to elevate women and portrayals of Arab-Americans. At some point Dabis was romantically linked to Rose Troche, who she worked with on The L Word.
---
12. Dearbhla Walsh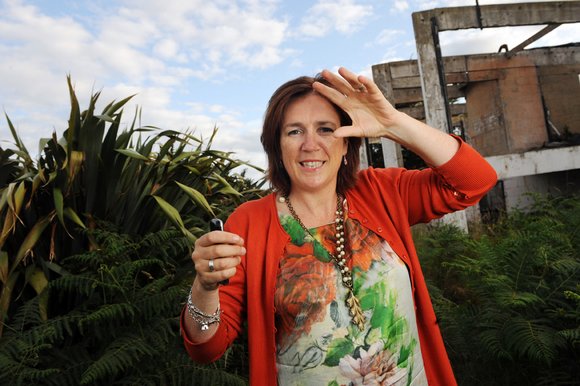 This Irish director has worked on EastEnders, Shameless, Funland, Borgia, The Tudors and Penny Dreadful.
---
13. Dee Johnson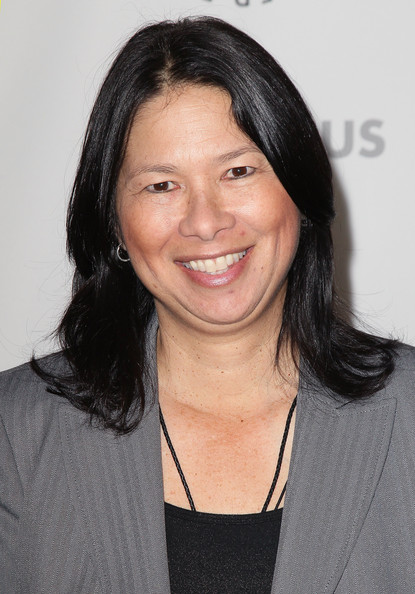 Johnson is the one who fought for Dr. Kerry Weaver on E.R to come out as a lesbian. Prior to working on E.R., Johnson got her start writing for Melrose Place in 1993. She has worked as a producer for Nashville, Boss, Rizzoli & Isles, The Good Wife, Southland, Army Wives, Commander in Chief, ER, Profiler and Melrose Place.
---
14. Dee Rees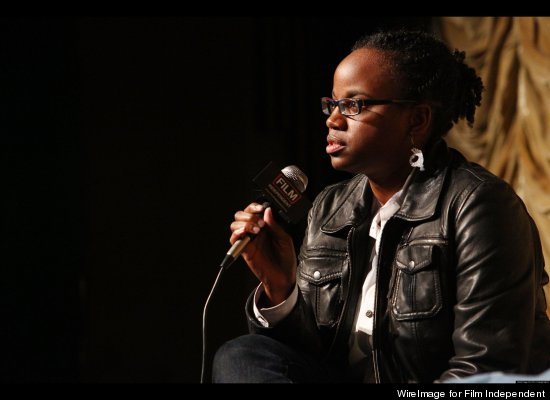 Although she is best known for her film work — specifically Pariah — Rees has also directed an episode of Empire and wrote the TV movie Bessie.
---
15. Donna Deitch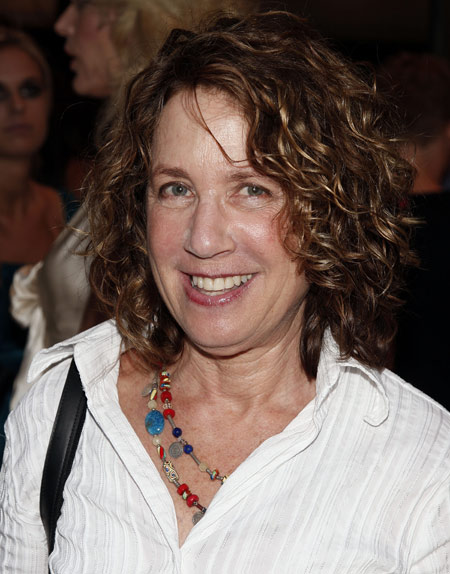 Another woman best known for her film work (specifically Desert Hearts), Deitch has worked on tons of television shows, too: NYPD Blue, Crossing Jordan, Private Practice, Law & Order: Special Victims Unit, ER and the excellent TV Movie The Women Of Brewster Place.
---
16. Ellen DeGeneres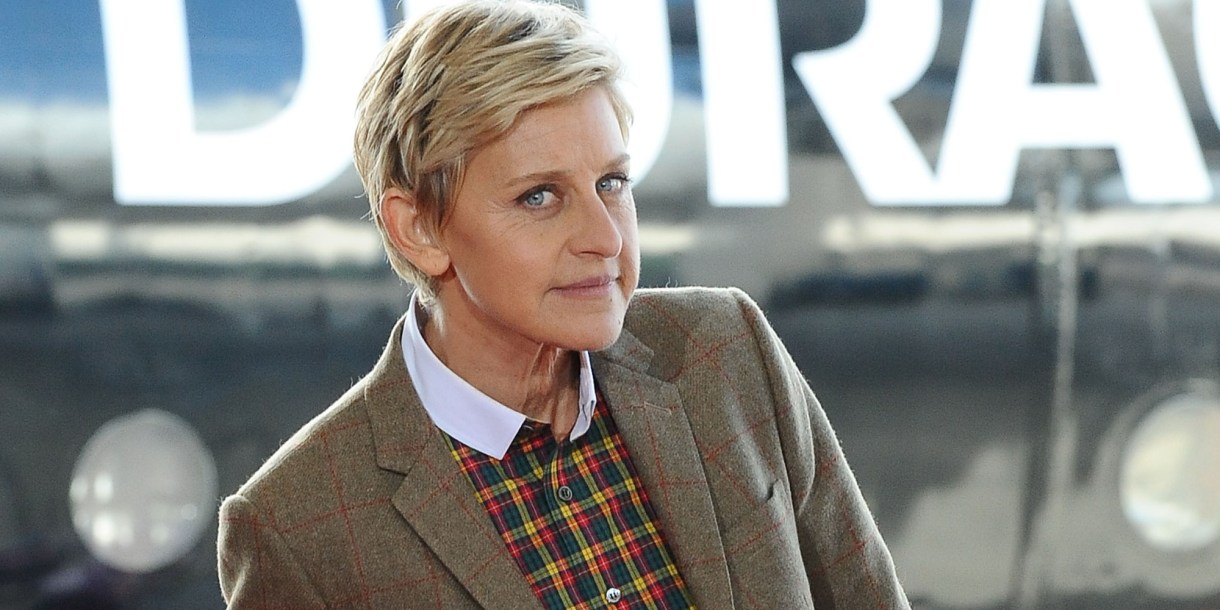 Maybe you've heard of her? She's done a few shows. For example, she was the producer of a pretty popular sitcom called Ellen, and she wrote the very memorable "Puppy Episode" of said sitcom. Furthermore, she currently writes and producers a show called The Ellen DeGeneres Show. Producer credits include Repeat After Me, One Big Happy and Ellen.
---
17. Faith Soloway
Jill Soloway's lesbian sister is working with Jill as a writer on her Amazon series Transparent.
---
18. I Marlene King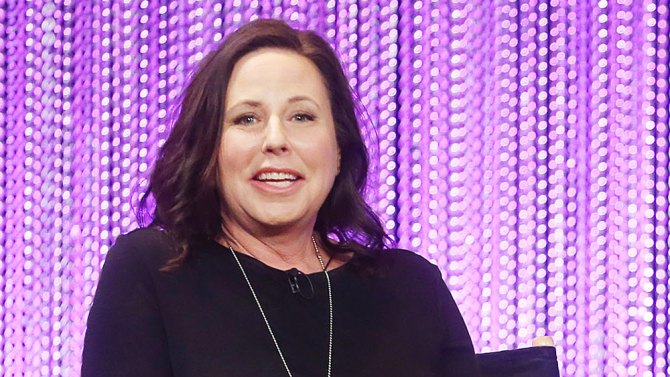 King wrote a lesbian character into Now and Then, and the studio let her keep the character, but they didn't let her keep the character's lesbianism. So now King is at the helm of Pretty Little Liars, which has a lesbian lead character and about six tertiary queers, too (and one very transphobic portrayal of a trans woman!). Before Liars, she wrote Just my Luck and If These Walls Could Talk (the first one, not the gay one).
---
19. Ilene Chaiken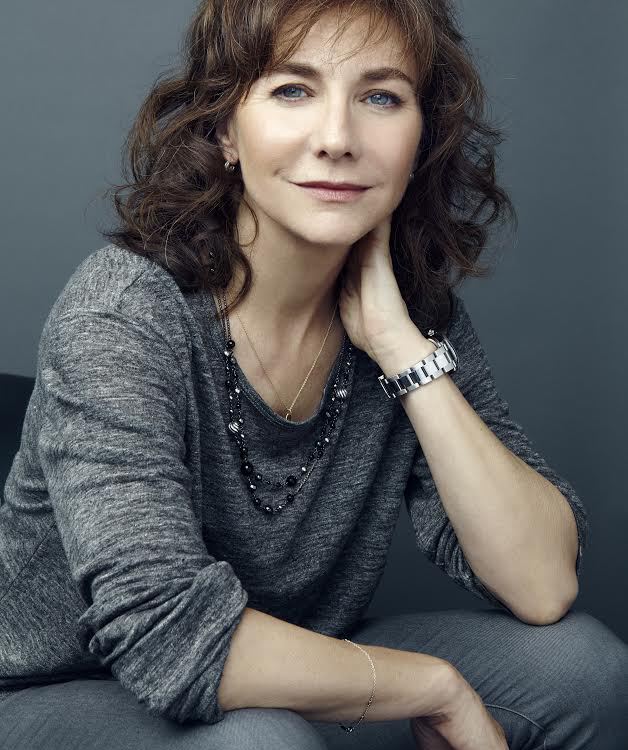 My eternal foil Ilene Chaiken, writer of the 1996 Razzie Award Winning Pamela Anderson vehicle Barb Wire, is all up in our lives again for the first time since The Real L Word as a writer and Executive Producer for Empire. As you may have heard, Chaiken was the creator, writer and producer of Showtime's hit series, The L Word, a groundbreaking series about lesbians in Los Angeles that played a major role in the launch of this website right here, even though it was really bad sometimes, too. Have you noticed the increased numbers of lesbians in this season of Empire? You can thank Ilene Chaiken for that, apparently. She got her start working in casting for Aaron Spelling and Quincy Jones Entertainment, moving on to working as a coordinating producer for The Fresh Prince of Bel-Air.
---
20. Jamie Babbit
Although the project with which Babbit is most commonly associated, But I'm A Cheerleader, is a movie, she has extensive television directing experience including many episodes of The Gilmore Girls, Undressed, Popular, United States of Tara, Drop Dead Diva and Married, as well as 1-3 episodes of shows including The Bernie Mac Show, Malcom in the Middle, Nip/Tuck,  Ugly Betty, Alias, Gossip Girl, The L Word, Eli Stone, Dirty Sexy Money, Castle, 90210, Pretty Little Liars, The Middle, Gigantic, Smash, Revenge, Bunheads, Emily Owens M.D., Go On, Rizzoli & Isles, Super Fun Night, Girls, Looking and Brooklyn Nine-Nine.
---
21. Jan Oxenberg
Oxenberg wrote for Relativity, which featured the first kiss between two lesbian/bisexual characters on American televison in 1997, and Once and Again, which also had a pioneering queer storyline, and (AND!) also has worked as a producer and writer of Pretty Little Liars. Other credits include Cold Case, Kidnapped, In Plain Sight and Chicago Hope. 
---
22. Jen Braeden
It was Jen who fought to make Sophia on Undermployed a lesbian character, so bless you, Jen Braeden. She also told AfterEllen a really cute story about how she became Jill Soloway's intern, and worked on Super Fun Night, Awkward and Finding Carter.
---
23. Joanna Johnson
The actress best known for her appearances spanning almost 20 years on The Bold and the Beautiful came out in 2012. She started writing for television in 2013 with Hope & Faith, moving on to Make It Or Break It, Fairly Legal, Emily Owens M.D. and now, of course, The Fosters.
---
24. Joni Lefkowitz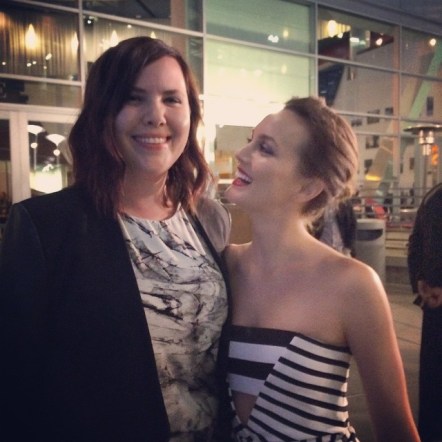 After writing the very cute lesbianish movie Life Partners, Joni Lefkowitz started work on Chasing Life, which featured a bisexual female lead character.
---
25. Karey Dornetto
Dornetto is a very funny human being who has written for a lot of really funny television programs. For example: South Park, Arrested Development, Community, Kroll Show, The New Normal, Portlandia, and the new series Red Oaks.
Pages: 1 2See entire article on one page