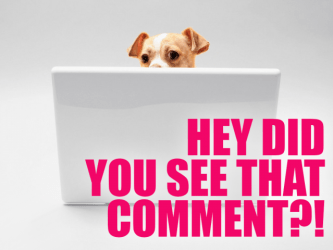 Good day, tax payers!
This week, while many of you were deciding how much to pay Uncle Sam/ the patriarchy Mey was reviewing Lumberjanes #1, Lizz was liveblogging Sunday's MTV Movie Awards and Sally started building a computer!
If you were lucky enough to get a tax return, why not put some of it towards keeping sex-ed website Scarleteen afloat?

Some posts for the numerically inclined this week included how 26 A-Campers described themselves while registering, four underrated Ellen Page movies, how to eat peanut butter 48 different ways and 10 LGBT women kicking political ass around the world (not to mention Iceland's former queer Prime Minister).
Tavi Gevinson continues to do all the things and will be playing Haddie's girlfriend in Parenthood. Orange Is The New Black's second season is just around the corner and the real Alex Vause recently spoke out about her life and what she thinks of the show.
Now let's see what the heck you guys were talking about this week!
---
On 26 Special Ways You Described Yourself While Registering For A-Camp:
The GaGag Award to Myka Lavelle:


On 48 Ways To Eat Peanut Butter:
The Forever Stuck To The Roof Of Your Mouth Award to finstergrrrl:


The #AWARD Award to Rachel:
On Saturday Morning Cartoons: Period:
The Fellowship Award to Jessica, Sarah and caitlin: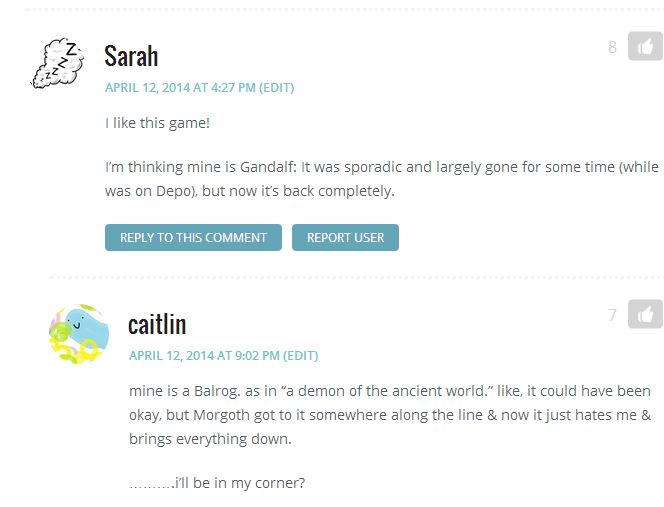 On VIDEO: The Orange Is The New Black Season 2 Trailer Is Here:
The Excitant Award to Ariel:
On FRIDAY OPEN THREAD: No, But Seriously, I Just Missed You Is All, Tell Me Everything:
The Cat Catch Fever Award to Ingrid:
The Carmen Rios Honorary Comment Award Award to Chandra: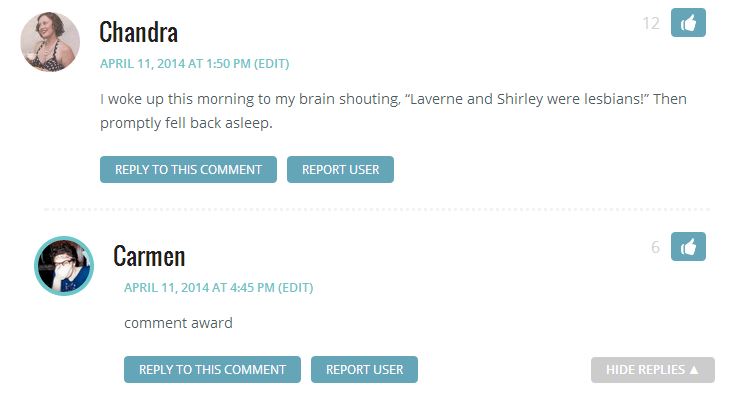 The Winning Award to Genevieve:

---
See a clever, hilarious or thought provoking comment around this website-ship? Email it to me at: carrie [at] autostraddle [dot] com!