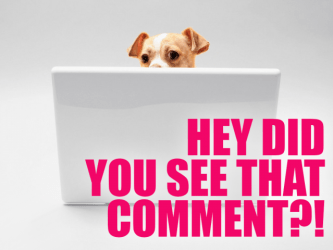 Greetings cyberspace explorers!
This week we're talking about online addictions, apps that make us move  and that amazing internet rumor that Evan Rachel Wood Bisexual and Kate Moennig are a thing! Be still our hearts.
Also, Julie Goldman co-starred on "The Mindy Project" this week which reminded us to remind you about all the 15 best Autostraddle videos of all time. We're also watching Laverne Cox's documentary on trans youth and mapping trans legal protections across the country.
Then we brainstormed about some Buffy-inspired Halloween costumes, celebrated the launch of Sarah Medd's Greyscale Goods and reminded ourselves that we're not losers, babies!
---
On Three Outfits To Say Hello To Fall:
The Style Virgin Award to Heron:

On You Need Help: You're Not A Loser, Baby:
The Subscriber Award to Clare:

On FRIDAY OPEN THREAD: What Are You Watching?:
The Destiny Award to Lolau:

The Recycling Hero Award to Amanda ling: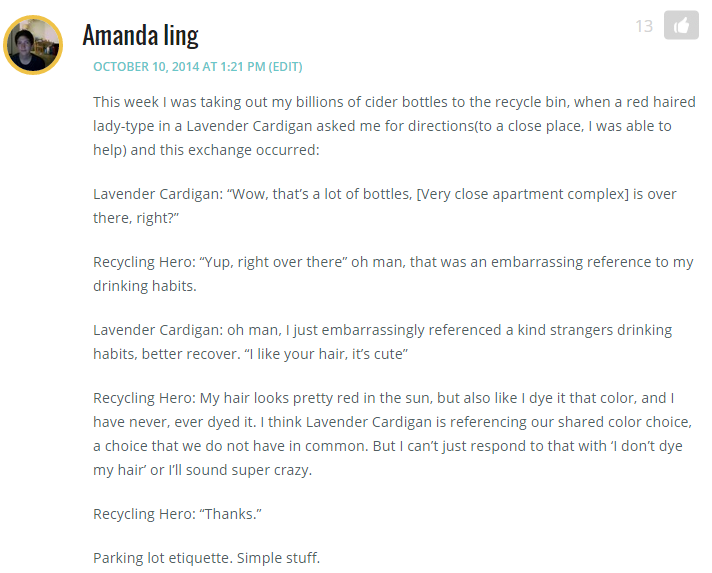 On Grey's Anatomy Episode 1103 Recap: All That She Wants Is Another Baby:
The Honorary Bette Porter Power Suit Award to Mer and Carmen SanDiego: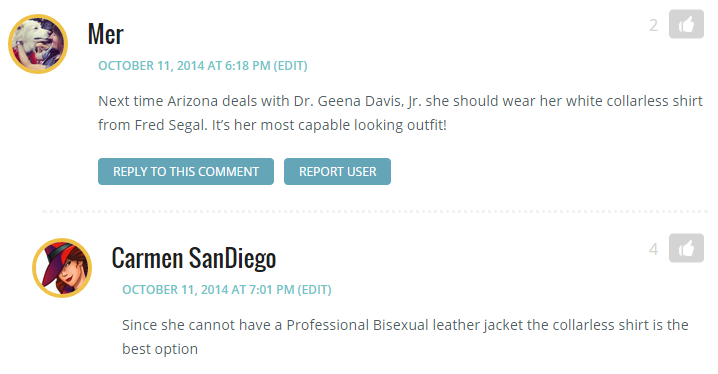 On Saturday Morning Cartoons: Sexy Cowboy:
The Cowgay Award to Joelle:

On Wait, Are Evan Rachel Wood Bisexual and Kate Moennig Dating?
The Evan Rachel Wood Bisexual Mystery Award to cb:
The Shenny Award to Jess:
The Dreams Come True Award to Emily and Kathryn: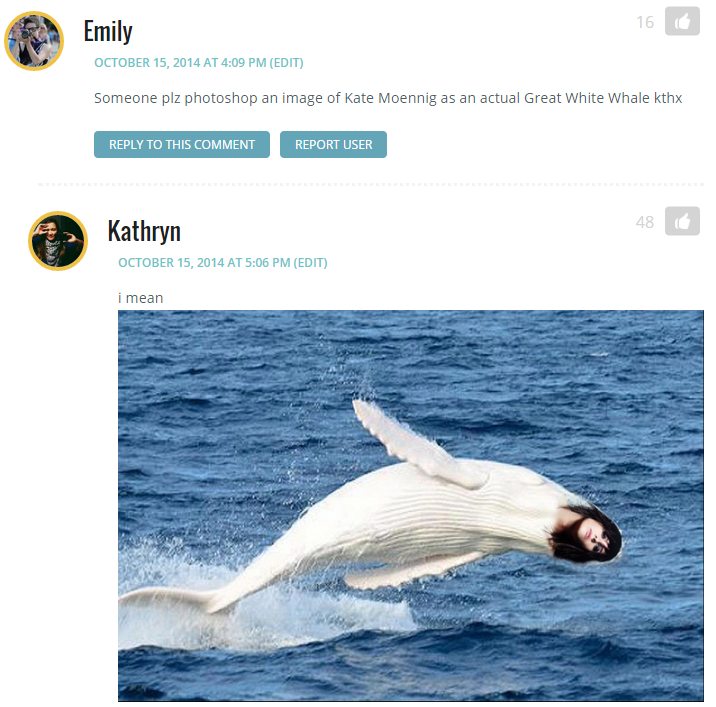 The Bow Down Award to Shirley:

​
---
See a comment that you wish you could give ten thumbs ups instead of one? Email it to me at: carrie [at] autostraddle [dot] com!