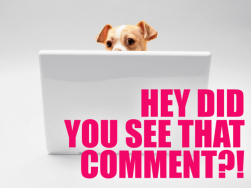 Happy St. Patrick's Day, shamrocks! Don't forget to hydrate!
This week, Laura brought us recipes involving crushed Cheetos. Autostraddle: Making Cheetos Great Again!
Relevant to your interests: A "Buffy the Vampire Slayerwp_posts20th Birthday Roundtable!
From Erin: have you been to Cherry Grove?
Ladies! You too can have a math brain! Cate Scott Campbell, Carly Usdin, and Robin Roemer are behind this amazing 80s PSA.
Heather wrote something important about Rachel Maddow and Trump's tax returns.
On the Fosters, Stef and Lena actually got to have a romantic moment this week! Thanks for the recap, Lucy.
This week in Foolish Child, Dickens confronted the kindergarten gender binary.
Autostraddle's Spring Meet-Up Week is coming right up! The theme this year is Resist/Persist. Go forth and meet each other!
And then there were your comments!
---
On Once More With Feeling: A "Buffy the Vampire Slayerwp_posts20th Birthday Roundtable:
The Dark Willow Award to Nina:
On Charlize Theron Fucks Women, Fucks With Men In "Atomic Blondewp_postsTrailer:
The Spy Who Taped Me Award to Ashley:
The Flip the Script Award to Cathy: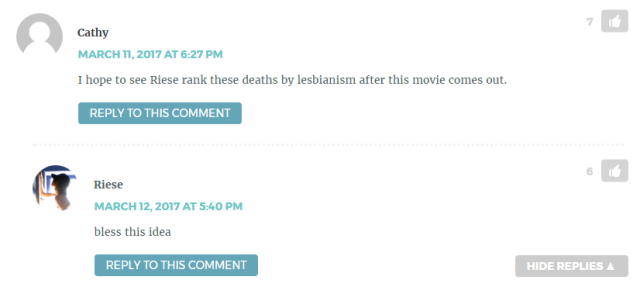 On Boob(s On Your) Tube: "Black Sailswp_postsFridges The Bisexual Heart Of Its Show:
The Misandrist Award to adunlap:
On 11 Cathartic Recipes Involving Crushed Cheetos:
The Hail Mary Award to Gilbert: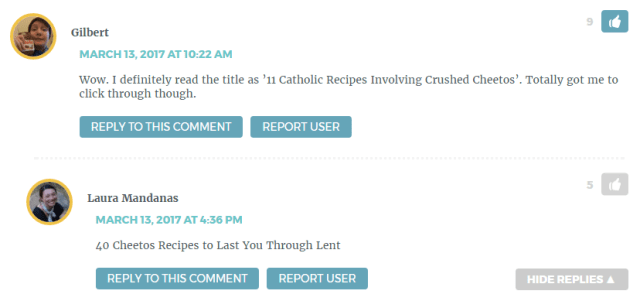 On Also.Also.Also: Ah, Behold the First Signed Anti-LGBTQ Law of 2017 and Other Stories for Your Week:
The Simple Life Award to Faustine:
On Tag Yourself in This SNL Lesbian Reality Show:
The Happy Endings Award to Allison and Chandra: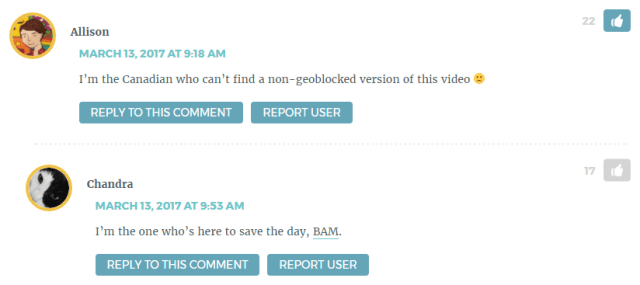 The Newsies Award to Kat:

On Drawn to Comics: Let's Examine The Gayest Parts of the New Wonder Woman Trailer:
The Gay is Me Award to Ali:

The Sidekick Award to amidola:

And on I Watched Lesbian Classic 'Everything Relative' And Whoops I'm Sad Again:
The Full Circle Award to Chandra: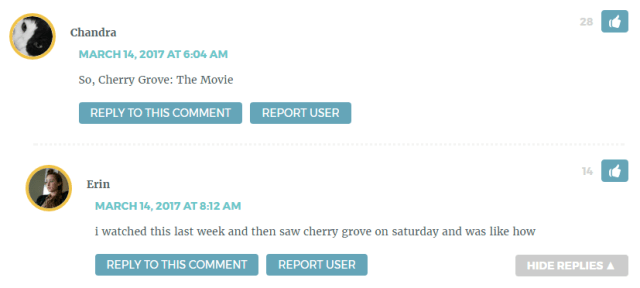 The Packing List Award to Audrey:
The Continuity Award to m.teerexington:
And the Lady Di Award to donnamartingraduates and everyone here: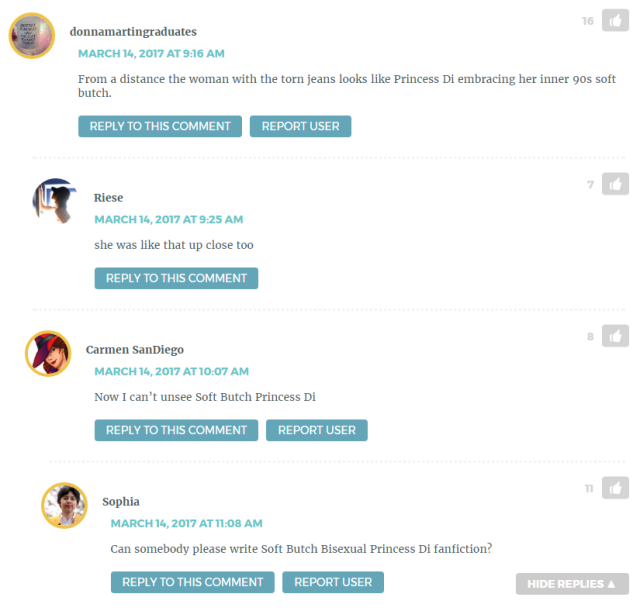 ---
See a funny or amazing comment that needs to be here? E-mail me at queergirlblogs [at] gmail [dot] com!