Once I was at a restaurant eating lunch and our waiter asked what I did for a living. I told him all the jobs I was doing, and this one came up. "A liquor column, huh? I bartend here too, actually," he said, and I held my breath because it was that tone. The tone that let me know I was about to be mansplained to. "When you make a mojito, how do you do it?"
"Uh. With mint and rum? I don't know what answer you're looking for here."
"Like, with what sort of mint? How do you do the mint?"
I raised my eyebrow. "I use mint from my own mint plant that I grow myself."
"Wow… that's hardcore."
I came to learn that the litmus test for whether or not I was legit enough in his eyes was how I combined the sugar and the mint. Whether I used simple syrup (the wrong answer) or I used sugar to cut the mint during muddling (the right answer). So now you know! When bartenders are trying to ascertain whether you're "knowledgeable enough" (ugh), this is what they want you to say. And though my cats killed my chocolate mint plant long ago and I'm totally using store bought, don't worry. It's still legit.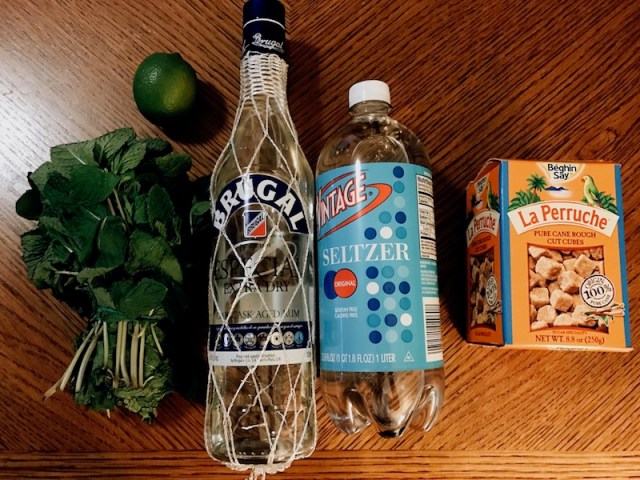 You will need:
2 oz. white rum
1 demarrera sugar cube
2 mint leaves
0.5 oz lime juice
seltzer to top
First juice your lime. If you read this column regularly, you know to cut the lime length-wise to maximize juicing.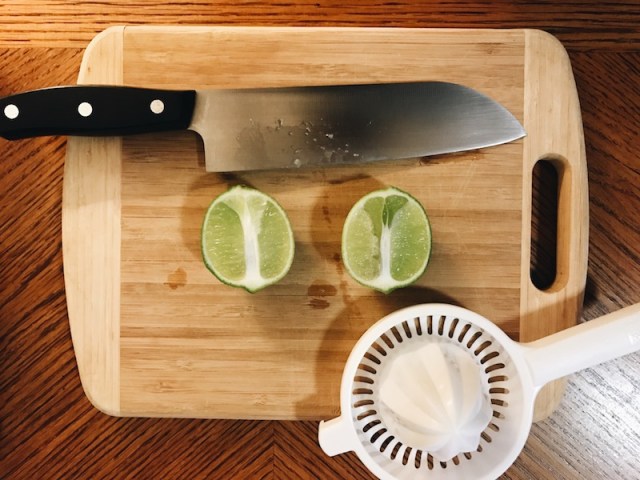 In a tall glass (I'm using a canning jar because dammit, it's cute), muddle the sugar cube and two of the mint leaves together.
Now this is the "legit" step because the sugar crystals are going to help cut the mint apart. Then toss the lime juice in there and give it a further muddle. That'll help dissolve the sugar.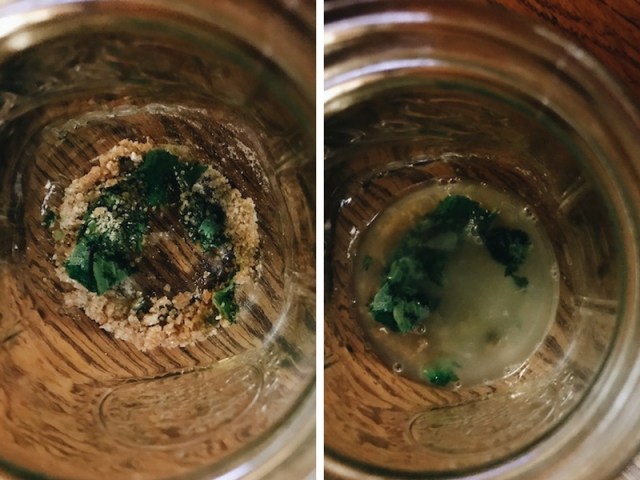 You may notice that we're not shaking this EVEN THOUGH we're using a fruit juice. That's because the fruit juice is doing a different job. This job. The sugar dissolving job.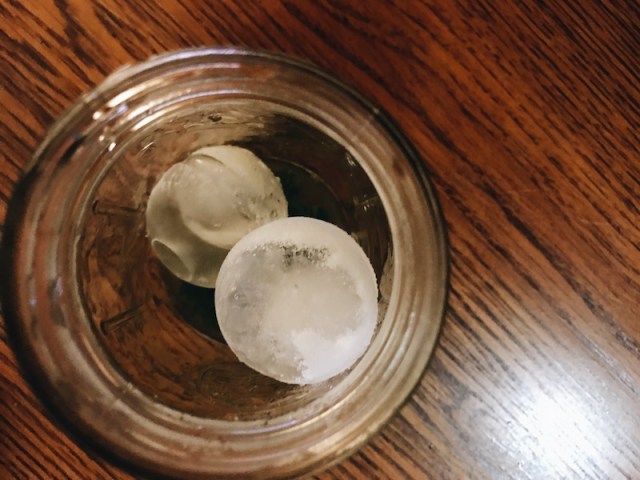 When you've got a liquidy paste situation, add your ice. I'm using two big ice balls because they melt slower (more surface area = slower melt and lower temperature), and this is a strong drink, so I'm gonna take my time drinking it. Throw the 2 oz. of white rum in there and then top with your seltzer.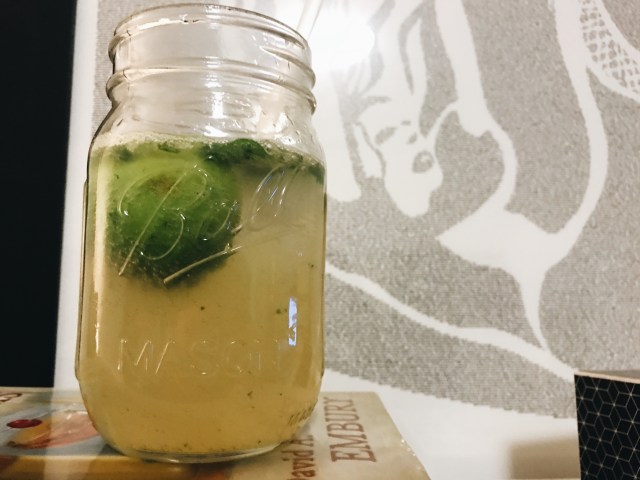 I like to stir a bit as well. Remember, we threw entire sugar cubes in there — if we don't agitate this sucker a little bit, that sugar is gonna chill on the bottom. Grab a bar spoon and stir, trying not to crack your spoon against your ice. Garnish with half that juiced lime and a straw. Bam. Easy, classic, build-in-the-glass mojito. Now I'm going to pair this drink with prepping for my D&D game this weekend. Who's with me?