This past week, a brand new Wonder Woman trailer appeared on the internet! So did a poster and some casting news! And I know it's obviously not gonna be a queer movie, but the character is queer according to comics writers and, like, come on, the whole concept of Wonder Woman is inherently very queer. I love reading queerness into things, so I thought this week that's what I would do. Read queerness into as many scenes of this trailer as I could.
---
Ladies Riding Horses
This is maybe the most classic Gay Lady Trope of all time. Here we see it being used to establish that all the Amazons on Themyscira are queer.
---
A Single Mom, Raising Her Daughter To Be a Strong Woman
Hippolyta, Wonder Woman's mom and clearly a queer woman, is raising her daughter to be a man-hating feminist bisexual.
---

Just Two Girls Swordfighting and Gal Pallin' Around in the Woods
Just Sword Wieldin' Gals Being Sword Wieldin' Pals.
---

Just Three Girls Swordfighting and Gal Pallin' Around in the Woods
Here Diana is facing some advanced level Gal Pallin'.
---

"She must never know the truth about what she is"
The truth is that she's a gay lady.
---

Fancy Rope Work
Everyone's gay for a lady who's good with ropes, right?
---

More Ladies on Horses
Diana shows that just like her mother, she's very skilled on a horse, as well as presumably in other Gay Lady skills.
---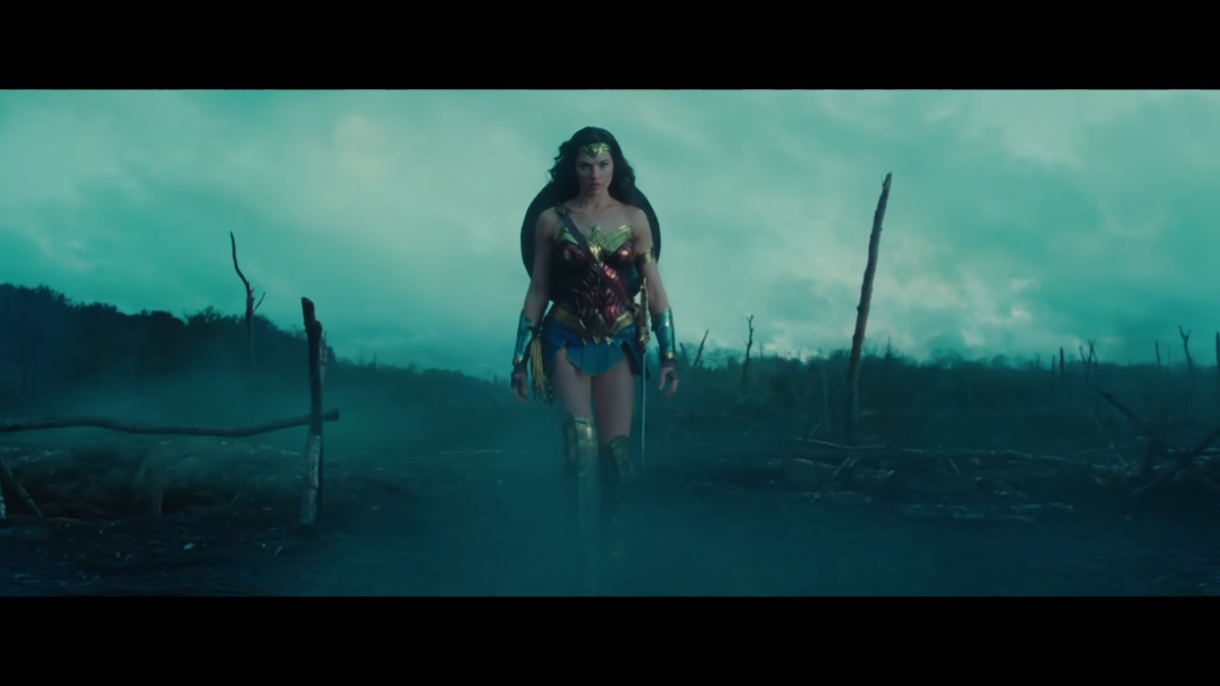 Sexy Lady Scaring Men Because She's About to Beat Them Up
Her Single Mother would be so proud.
---

Not Knowing How to Navigate the World of Man
Diana doesn't know how to go through a rotating door while holding her sword and shield, much like a lesbian doesn't know how to hold a conversation with her girlfriend's second cousin Chad at the family reunion.
---

Having a Funny, Clever and Adorably Fat Gal Pal Friend
Everyone has one, or if you're me, you are the Funny, Clever and Adorably Fat Gal Pal Friend
---

The Poster
"Wonder" as in "I wonder if that buff girl wearing the fancy bracelets is bisexual?"
---

Champion Boxer Ann Wolfe Officially Being Announced as Playing Artemis
In the comics, Artemis is one of the most important Amazons and was even Wonder Woman for a while. In real life, Ann Wolfe is known as the having the hardest punch in women's boxing history and also having some of the dreamiest muscles in women's daydreams history.
New Releases (March 15)
Black Panther World of Wakanda #5
Unbelievable Gwenpool Vol 2 Head of MODOK TP
---
Welcome to Drawn to Comics! From diary comics to superheroes, from webcomics to graphic novels – this is where we'll be taking a look at comics by, featuring and for queer ladies. So whether you love to look at detailed personal accounts of other people's lives, explore new and creative worlds, or you just love to see hot ladies in spandex, we've got something for you.
If you have a comic that you'd like to see me review, you can email me at mey [at] autostraddle [dot] com.