Feature image sanditoksvig.com
The UK is in a state of limbo right now. Exactly how fucked are we all going to be once Brexit hits? Is Scotland going to get another independence referendum? Why does everyone keep writing articles about what's going to happen when the queen dies? Nobody knows the answer to those questions – not even the guy whose entire actual job is to know, in the case of Brexit – but one grave uncertainty that's been looming over the nation has finally been cleared up. The new line-up for The Great British Bake-Off has been announced. Bake Off is dead, long live Bake Off.
As you'll already know if you're reading this, last year saw the BBC lose its rights to the Bake Off and the show snapped up by Channel 4. Beloved purveyors of cake-based double-entendres Mel Giedroyc and Sue Perkins and everyone's favourite grandma judge Mary Berry chose to leave the show rather than move channels. That left us with 'peacocking manchild' Paul Hollywood as the only remaining member of the cast and months of wild speculation as all of Britain's TV columnists hypothesised over who would join him in the Bake Off tent.
Shockingly, it turns out that Miranda Hart and her mother aren't actually going to be on hosting duties. Instead, we have a line-up that hits every base from 'I thought that had already been announced weeks ago?' to 'what'. But who the heck are they? Let me introduce you:
Sandi Toksvig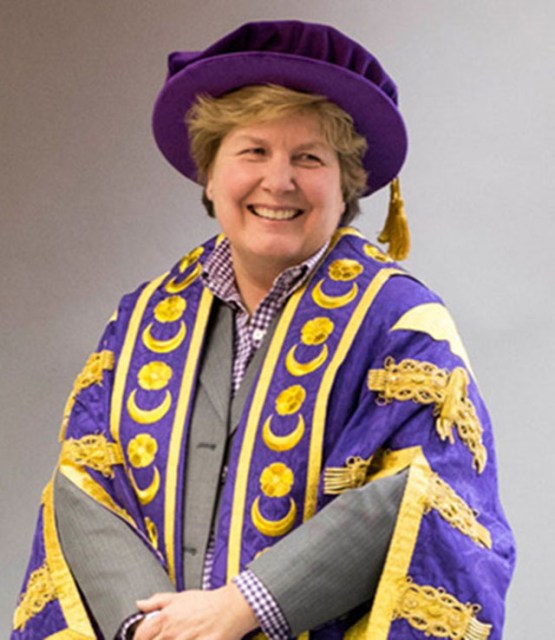 I am incredibly happy to announce that the producers of Bake Off clearly made it a priority to maintain the show's pre-existing level of lesbians. As we all know, Britain only possesses three lesbians: Sue Perkins, Clare Balding and Sandi Toksvig. Balding was obviously too busy interviewing dogs to answer Channel 4's calls, and so it fell to Toksvig to step up to the plate. Born in Denmark with a British mum, she went to Cambridge and was part of the legendary Footlights line-up that included Dr House, Nanny McPhee and the disembodied narrator of the Harry Potter audiobooks. Since then, she's become ubiquitous as a presenter and panelist on the BBC's comedy output. In 2015, she quit presenting The News Quiz after almost a decade in order to help set up the Women's Equality Party, a wet blanket of a political party for middle-class women who are annoyed that their daughters aren't being promoted fast enough. On the other hand, she lives on a houseboat with her wife! Isn't that adorable? While we'll all miss Sue Perkins, Toksvig is probably as good a replacement as you'll get, and this is the first piece of news that hasn't left me actively dreading the new Bake Off.
Noel Fielding
And then there's this. What in the fresh hell, Channel 4? Did anyone really predict that Mel Giedroyc's role on Bake Off would be filled by a nominee for the 2009 Shockwaves NME Hero of the Year Award (he was beaten by Barack Obama, but did take home 2008's Best Dressed Award)? Honestly, I've never been able to get my head around Noel Fielding existing outside of Camden Town in the mid-noughties. By all rights, he should be forever trapped in 2006, partying with the Klaxons on an endless loop until the end of time.
But anyway. Fielding is a surrealist comedian, best known for writing and starring in the TV show The Mighty Boosh, which was a cult hit in the US and entirely defined the teenage years of a generation of weirdos in the UK. This is an incredibly odd choice. I'm half-expecting Fielding to do all his pieces to camera in interpretive dance. Would that be a good thing? I don't even know anymore.
Prue Leith
Somehow, swapping out Britain's best-known lesbian for Britain's second best-known lesbian wasn't Channel 4's most obvious choice. To replace Mary Berry, 81 year old Le Cordon Bleu educated food writer, they went for Prue Leith, a 77 year old Le Cordon Bleu educated food writer. She's best known for founding Leiths Cookery School and was a judge on the Great British Menu from when the show started in 2006 until last year. Thanks to the BBC showing an omnibus every week at peak hangover time, I've watched quite a few episodes of the show, but I can't remember a single thing about her. That's not a great sign, folks. I asked for further opinions, and the only comment anyone had was that she had 'quite a harsh voice, like she always sounds like she's criticising something, even when she's not?'. Her skill at making puns about pastry therefore remains unknown.
If you're not British and you're still confused, don't worry – none of us have any idea what's going on here either. Hey, at least that's in keeping with everything else right now.