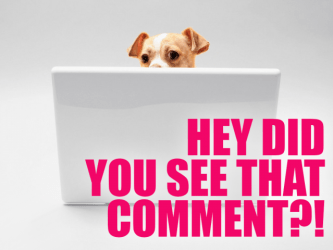 Ho ho hello! I hope Santa made your all gay dreams come true yesterday. And happy Boxing Day to our straddlers in the great white north.
In addition to the some last-minute holiday posts, we microwaved our way to good food, appreciated butch maternity wear, shopped for boots and mulled over the end of "The Legend of Korra."
There's a post-holidaze sale on Autostraddle merch  and the A-team has been busy this week with a lip sync dance party of "All I Want For Christmas Is You", Autostraddle Insider Issue Six and the first A+ podcast!
Now let's get to the last batch of comment awardees for the year. See you in 2015, champs!
---
On FRIDAY OPEN THREAD: Best (Gift) You Ever Had:
The Reason For The Season Award to Juliet:

The Because It's The Thought That Counts Award to Lex:
The Lez Girls Award to Kadry D and Chelsea:

The Adultry Award to caitlin:


On The Autostraddle Insider: Issue Six:
The Best Enjoyed Out Of Context Award to Shannon (c/o Stef):
The I Gotta Crow Award to Hannah:
On On The Silencing of Trans Women of Color: A Response to Trans Glamour vs. Trans Activism:
The And Notarized Award to Zoë: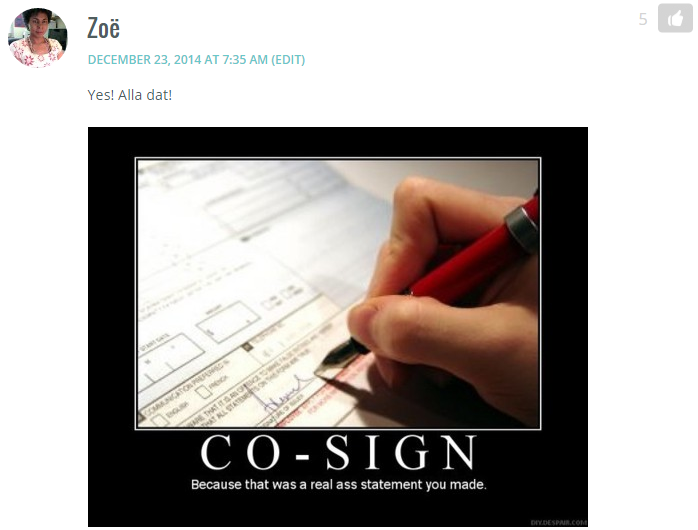 On OPEN THREAD: All I Want for Christmakwanzakah is You, So Get In Here 
The Hoppy Holidays Award to wasteunit:

---
See a clever, hilarious or thought provoking comment around this website-ship? Email it to me at: carrie [at] autostraddle [dot] com!