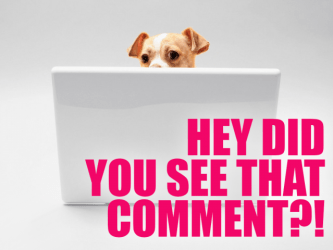 Hello friendlets. This week my life's like the opposite of a country song. I got my teeth cleaned, I got a job, and I got a therapist. Yeehaw! You should try out the
make everything okay button, it's like magic. This time around, we had 50 pictures of cute girls on bikes, 100 lesbian magazine covers, and 40 lgbt friendly colleges. That's a lot of things! You got help with binding and stretch marks and Laneia rapped like a white girl. In heroes new, Carolyn talked about Geena Davis, Gabby wrote a love letter to Christina Santiago, and Emily mourned the loss of Jack Layton. Riese caught you up on the Lawrence King trial and Katrina gave you her thoughts on "Watch the Throne". Riese is going to Manchester Pride and Alex and co. are going to Shedonism in Las Vegas. Alright then, let's head over to Brianna to see who we're talking about this week.
I've reverted back to my 13 year old self in an effort to complete a game that eluded me in the early 2000s: Final Fantasy X. I hadn't turned on my PS2 for something like seven years until recently and I'm stuck in a time warp. Those of you reading this probably have a Playstation 3/Wii/Xbox 360 situation happening and so I invite you geeks to come make fun of me in Christine's group, Autowin Gamers. Or you could talk about more recent games. Whatever those are.
---
On 100 Awesome Magazine Covers Starring Lesbians:
The You're Already Halfway There, Paper Award to Paper: "yesyesyesyesyesthsiissoperfect.
I love magazines. When I grow up, I want to be a magazine."
On Did Lesbian Content Really Drive General Mills & REMAX to Pull Ads?:
The Preach Award to Zinnia: "Personally, I'd say that children only need to be protected from the insinuation that LGBT people are somehow *not* within the norm and that they are some kind of social "issue" that must be addressed privately by their family rather than regarded in the media as simply normal."
The Monorail = Homorail Award to aden: "light rail is obviously the gay version of regular rail
people are stupid."
On You Need Help: Binding Breasts and Stretching Marks:
The Well, Rodeo Does Sound More Exciting Than High School Football Award to bookbound: "actually wearing cowboy hats *does* make you a cowboy. it's part of the cowboy agenda. next thing you know you'll be trying to get calf-roping taught in our public schools."
On Let Them Eat Cake (To Celebrate Gay Rights) This Sunday Funday:
The Circle of Life Award to Dina: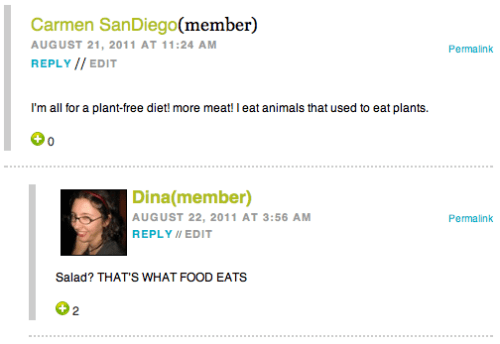 The Mayday Mayday! Award to nosidam: "I read "Ellen DeGeneres Opens a Vegan Website" as "Ellen DeGeneres Opens a Vagina Website." I was like damn, Autostraddle better be scared. How do you compete with that?"
On NSFW Lesbosexy Sunday: So Many Things to Discover!:
The Clearly It Was Not Harry/Draco Slash Award to Beth: "I only learned what my clitoris was because of NC-17 Harry Potter fanfiction. Oh, public school sex ed."
On Secret Hiding Places 101: Because None Of Us Are Really Over Harriet the Spy:
The Unless You're Little Brother Needs Bazookas For His G.I. Joes Award to Rie: "Got stuff? Live with dads and brothers?
Hide it in a box of tampons."
On Rick Santorum and Newt Gingrich Blame Gays for the Economic Crisis:
The BUT YOU COULD YOU EVIL BEING Award to macmac89: "They clearly have neglected to factor in the natural frugality of the lesbian. I could never destroy a nation's economy when 97% of my clothes come from Bass Pro Shop and Target."