---
My friends, there has been a profound shift in the winds and sands of time — this year did not bestow upon us a series of internet-breaking, high-profile coming out stories. This year's biggest trend was… female celebrities expressing an open attitude towards dating people of any gender and the media largely restraining itself from overstating it!
This is the result of a few things, the most apparent being less stigma around same-sex relationships, which leads to many celebrities just being out from the get-go. Without a history of denial, there's no need to have an official "coming out" at all. Also, social media has enabled celebrities to come out on their own terms, without requiring the specific level of fame needed to come out in a magazine or at an event. Still, eleven of the women on this list did come out in magazines or interviews with news outlets. Athletes, specifically, were more likely to use official publications than personal social media. 14 came out through social media (including blogs and YouTube videos), two on their own reality shows or documentaries. One came out through a Jay-Z song, I'm surprised this isn't a more popular method of coming out honestly.
We're also just simply running out of closeted celebrities. In the past five years, we've seen many previously categorized as "open secrets" bust through the closet door, like Kristen Stewart, Jodie Foster, Ellen Page, Raven-Symone and Michelle Rodriguez. Rest assured we have plenty of celebrities on #gaywatch (including, eternally, Queen Latifah) and are awaiting subsequent revelations with baited breath.
This year, we had something we haven't had in years past — three women on this list came out as transgender not because they had previously been seen by the public as cisgender men, but because they had previously been seen by the public as a cisgender female. The world: it keeps on changing!
---
Who Came Out In 2017?
January
Mariah Brown, 22. "Sister Wives" TV Personality. Gay.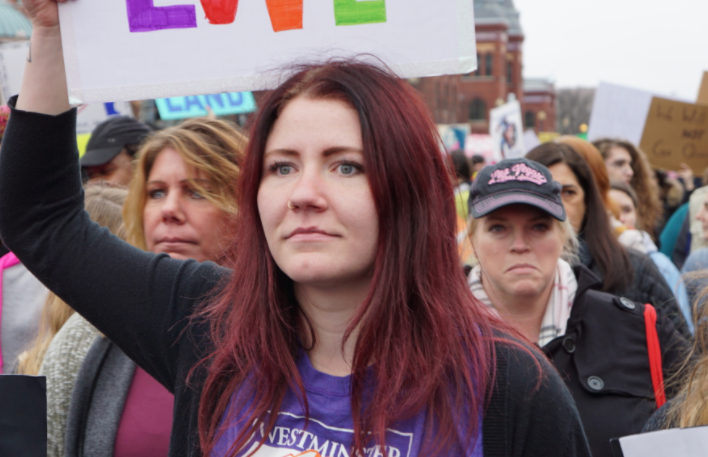 "It just took me a really long time to figure it out. I remember being quite a bit younger and sitting in my room… thinking about how I couldn't even think about being gay because, if I did, then my biggest fears would be true. Even in high school I remember liking a girl but telling myself that I couldn't be gay. I was constantly coming up with excuses and reasons to justify my feelings. As far as when I was actually able to figure it out, that was a little over a year ago. I was finally able to accept who I am and it was really liberating."
Ivory Aquino, 39. Actress. Transgender.
Aquino had been a working stage actress for years but didn't come out to the public as transgender until she was cast as activist Cecelia Chung in the 2017 mini-series "When We Rise."
"This is my first trans role because I have played cisgender roles on stage. I have been in New York doing theater, doing Shakespeare. I got to play Juliet two seasons ago in Bryant Park, and no one knew I was trans. And it didn't matter to the audience because they were so invested in the story. After playing Juliet, for me, I was telling a castmate, 'I could go to heaven now. This project is too important and the time is too critical for me to not share myself. Just the thought of even just one person maybe hearing my story, feeling the strength to pursue their dreams, to just live like everyone else and love who they want to love, and just find purpose in their life, that's really what gave me the courage."
Amber Cantorna, 32. Author / Daughter of "Focus on the Family" Executive. Lesbian.
Focus on the Family is fully dedicated to hating LGBTQ people and preventing the media from saying nice things about us. So when Amber married a lady and wrote a memoir about it, it was a pretty big deal. Gay people: we're everywhere!
"My family and I were always close. We did everything together… So this pressure, feeling like I had to filter everything I did and said to ultimately make them comfortable, was exhausting. I got to the point where I felt like, no matter the cost, I had to be authentic with myself."
---
March
Elise Bauman, 27. Star of the web series 'Carmilla', Bisexual.
Elise is the star of the lesbian vampire cult classic webseries Carmilla, which was turned into a movie this year. At ClexaCon, when asked if she identifies as an ally by Daily Xtra, said she actually identified as bisexual.
"I identify as bisexual. I've never actually said out loud that I'm a bisexual. My thing was, I didn't want to have a big coming out — if someone asked me directly, I'd answer honestly. If someone asked me, I would say."
Tove Lo, 30. Singer. Bisexual.
"I guess for me, I see myself as bisexual, but I've never actually had a relationship with a girl. It was one of those, do we need to define, why are we defining? [The interviewer] was like, "Have you ever had a relationship with a girl, because if not, it's kind of more of a sexual thing, isn't it?" She was kind of drilling me on it, so I was like, "Well I guess then I'm kind of a hobby lesbian, I don't know."
---
April
After fans accused her of queerbaiting for some incident we did not look into because we only have one life to live, Purser looked up the definition of queerbaiting and decided it was time to come out:
"I don't normally do this, but I figure now is just as good a time as any to get personal. I've only just recently come out as bisexual to my family and friends. It's something I am still processing and trying to understand and I don't like talking about it too much. I'm very new to the LGBT community."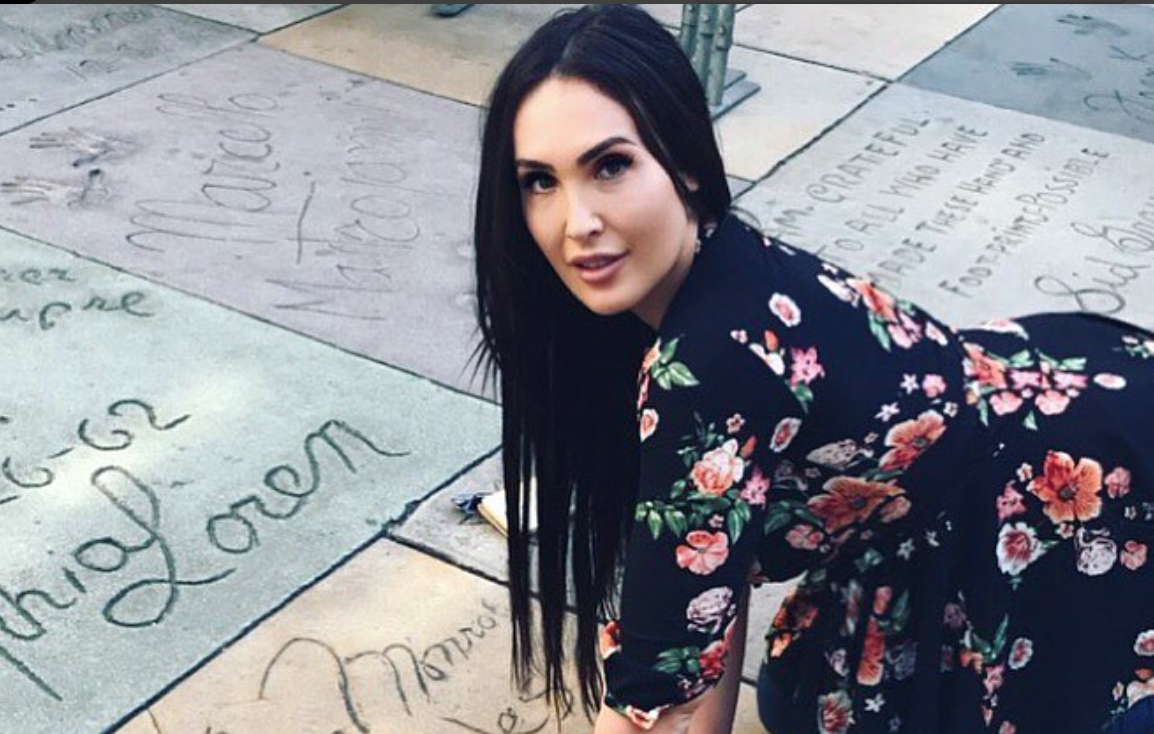 Alexis got her first big role this year on the Australian prison drama Wentworth.
"All I have wanted is acceptance and love and whilst I am ready for the haters I've already got the biggest team of lovers behind me. So thank you. I love you and and most of all I love ME."
---
May
We've loved her for so long! Then the Arrested Development and Search Party star told Out magazine she was bisexual, which was a thrill.
"Now I consider myself bisexual, and I think balancing my male and female energies has been a big part of me growing as an actor."
Diora Baird, 34. Actress. Sexually Fluid.
Actress/model Baird has appeared in every magazine ever as well as in Wedding Crashers, Shameless and Hot Tub Time Machine. She came out in an interview with The Advocate.
"I took me years to accept who I truly was. I tried to be what was expected of me, but I have reached the point where I don't want to hide anymore. In all my relationships with men, I knew something was missing and I finally figured out what that something is … I am meant to be in a relationship with a woman. I met Mav on a dating app, Bumble, but she didn't know that she was still on it. I reached out and messaged her and asked her on a date, which was filmed for a documentary I'm working on with Nikki Weiss based on the book Sexual Fluidity by Lisa Diamond. It was the first time I ever asked someone out. We have been in a relationship for six months, and I know without a doubt she is my person."
Keko, 30, Rapper. Lesbian.
Keko wins the award for best wording of a coming out quote of 2017, which was shared on twitter after the Ugandan rapper became a Canadian citizen.
"My gay ass is free yes free and there will be a wedding you best believe. Thank you Canada for giving me a new home… I feel free like a new person. It was a burden to live in a box and walk on eggshells."
Carloto posted a photo on instagram with her girlfriend, @brittenelle, (a fashiony person with a well-structured face who you may recognize from television masterworks Gimme Sugar and The Real L Word) and then came out officially in a video on her channel.
"I am somebody who identifies as a bisexual woman. That just basically means that I like both women and I like men. And there is nothing weird or strange about it."
Diana Taurasi, 35. Basketball Player. Gay.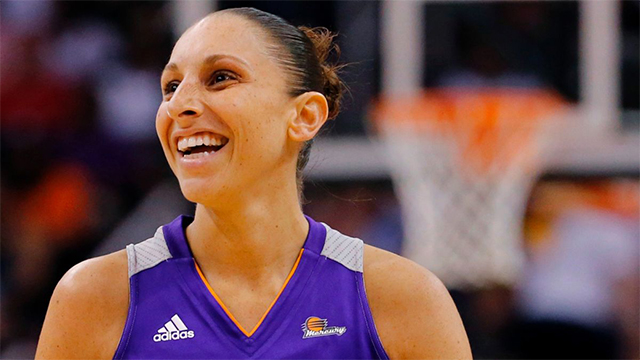 Taurasi is officially the greatest women's basketball player of all time, and this past May she married her longtime girlfriend, former teammate Penny Taylor.
"[It was] just an amazing day, one of the happiest days we've ever had. It would have been nice to follow it up with a win, but we're just really happy. It was one of the times where all our families were together, all the people we love and care for in the city that we met and evolved as teammates and wives now. It's been pretty cool."
June
Gloria Carter, Beyonce's Mother-in-Law. Lesbian.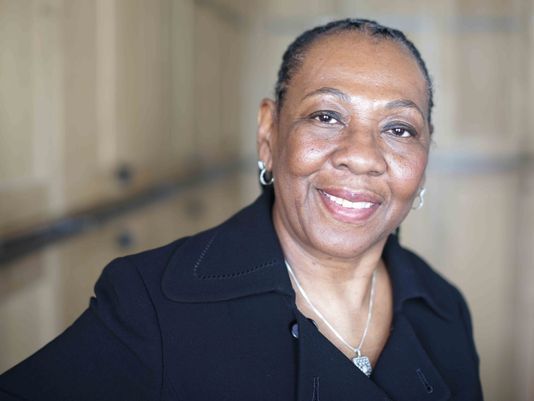 "Mama had four kids, but she a lesbian.
Had to pretend so long that she's a thespian."
— Jay-Z, 4:44
Morales is best known for starring in the Fox comedy series The Grinder, the ABC Family series The Middleman and the first season of White Collar. She also had recurring spot on Parks and Recreation.
"I think it's important that I tell you that this familiar face you see on your TV is the Q part of LGBTQ, so that if you didn't know someone who was queer before, you do now. I also think it's important that if there are any scared kids out there, like I was, I can tell you that whole "It Gets Better" campaign is true. It does. And you're not weird. You're not bad. You're not unholy. You're exactly what God intended you to be. You are exactly what you are supposed to be, because nothing is supposed to be anything except for what it is, even if not everyone understands that. You are an essential part of the world just as you were created, and I want to see you. The real you."
Theresa Goh, 25. Paralympic Swimmer. Lesbian.
Goh became a Pink Dot ambassador this year!
"When I looked in the papers, television or movies, I never saw anyone on a wheelchair, let alone someone on a wheelchair who is gay…  it's just not fair that I have to keep hiding a certain part of my life. I'm definitely aware that there will be parents who will not agree with me coming out. I'm sorry that you feel that way, but if I don't, then I'm not being true to myself. If you want your child to look up to me as a role model, I want them to be able to look at me as a whole person, rather than just parts of me that you want to pick out."
July
Gavin Russom, 43. LCD Soundsystem vocalist and synth player. Transgender.
Gavin's interview with Pitchfork was her chance to tell her story in her own words.
"Over the last year and a half, I went from my trans identity being something I was in touch with and worked through in one way or another, to suddenly this shift where it's on the front burner. Now it's time to become a whole person."
Sue Bird, 37. Basketball player. Lesbian.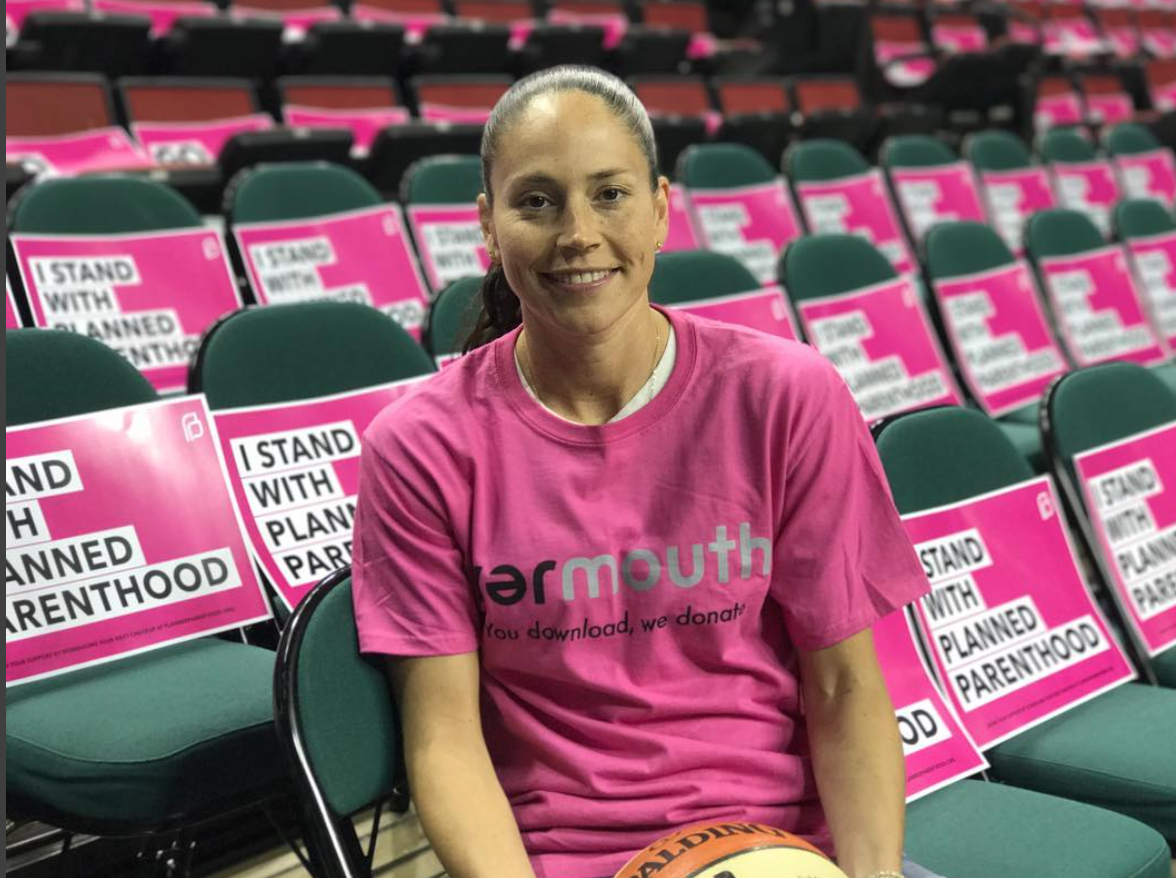 Remember the day you found out that Megan Rapinoe wasn't your girlfriend, she was actually WNBA superstar Sue Bird's girlfriend? It's okay.
"I'm gay. Megan's my girlfriend. … These aren't secrets to people who know me. I don't feel like I've not lived my life. I think people have this assumption that if you're not talking about it, you must be hiding it, like it's this secret. That was never the case for me."
August
Katie Sowers, 31. NFL Coach. Lesbian.
Sowers is now the NFL's first openly LGBT coach, and the NFL's second full-time assistant female coach. She had always been out, but didn't truly enter the spotlight until she got the job with the 49ers.
No matter what you do in life, one of the most important things is to be true to who you are. There are so many people who identify as LGBT in the NFL, as in any business, that do not feel comfortable being public about their sexual orientation. The more we can create an environment that welcomes all types of people, no matter their race, gender, sexual orientation, religion, the more we can help ease the pain and burden that many carry every day.
Jamie King, 38. Actress. Sexually Fluid.
Jamie King and Lana Del Ray were in an allegedly lesbionic music video together once and were often spotted holding hands in public. King, who started modeling as a teenager, has been in 52 movies and TV shows including Sin City, Pearl Harbor, Hart of Dixie and Star Wars: The Clone Wars.
"I've always felt masculine and feminine. I love men and I've chosen to be in a heterosexual marriage, but I've been in relationships with women and I love women, too."
Runway and editorial model Teddy came out during Fashion Week in an interview with CNN.
"I've decided to reveal my trans identity because of the political climate in the world right now — particularly in the United States. We made an amazing progression under the Obama administration, and since the new administration took office there's been a kind of backlash. There's been violence against transgender people — particularly transgender women of color — since before I even knew what transgender was. I just felt a great sense of urgency. I'm very fortunate to be in (a) position (that) I never really thought I would be. It's really important to take advantage of a time like this."
Gina Rodriguez, 33. Actress. "More Bisexual Than Jane."
In 2016, Gina Rodriguez said she was attracted to "hearts, not gender," and this year told Bust Magazine that Jane is not bisexual and in fact Gina herself is more bisexual than Jane. It's fine.
For her part, Rodriguez says, "Jane with Michael was everything to me, and I really can't imagine Jane being with anyone else." But she's on board with the fans who ship her with Jane's frenemy (and Rafael's ex-wife) Petra, with the couple name "Jetra." Rodriguez says she sees that fantasy pairing online "so often," adding, "and so many fans ask me if Jane is bisexual. Jane is the furthest from bisexual — maybe Gina's a little closer than Jane is! — but I love that they want that. And I'm all about 'Jetra.'I love 'Jetra.'"
September
Gaby Hoffmann, 35. Actress. Sexually Fluid.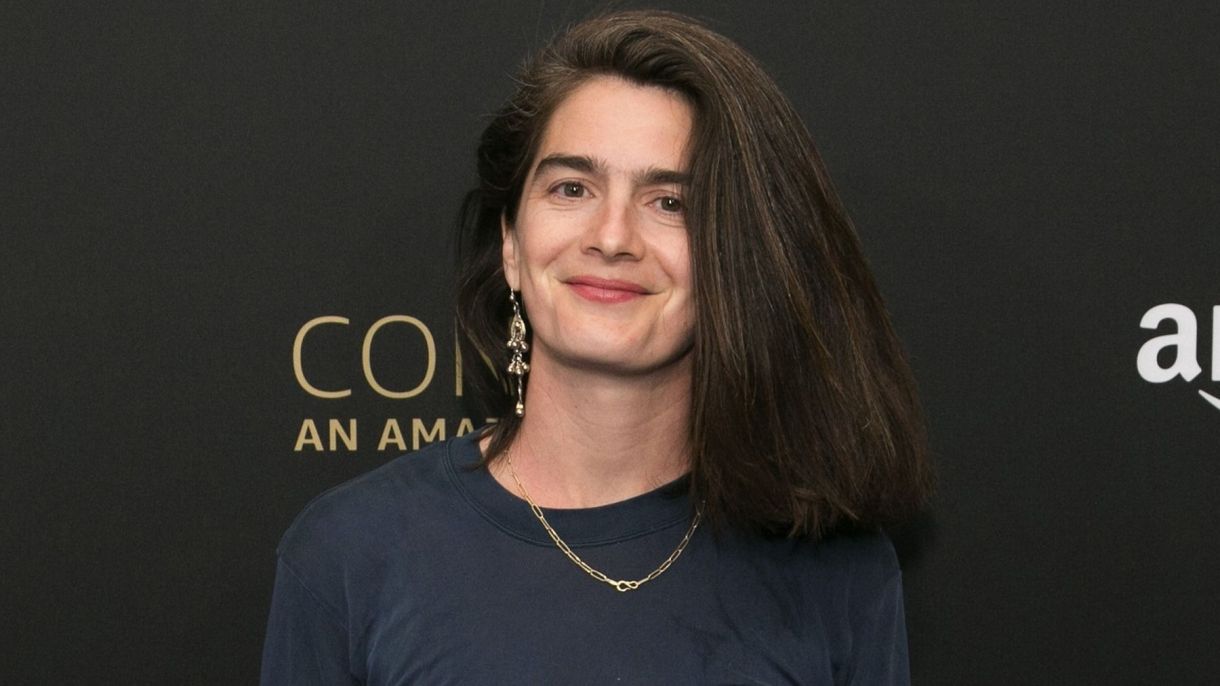 Gaby Hoffman crawled into my heartspace and maybe also yours in the late '80s, as a budding child star in Field of Dreams, Uncle Buck, Sleepless in Seattle, The Man Without a Face and, of course, Now and Then. After roles in indies like 200 Cigarettes and You Can Count On Me, she left acting for a minute and came back in the  mid-2000s, eventually landing her role as Ali Pfefferman on Transparent, where she will dwell in our hearts forever.
"When I was a teenager, the first week I had sex with a guy, I also had sex with a girl. I've never really had a relationship with a woman, but I've certainly had lots of fun sexual dalliances with women. I grew up in New York City in the '80s, so I never saw the big deal with that fluidity. I was like, "Sure, sex with you, sex with you…" I've basically been married for 11 years now—we're not married, but we have a child—so those times feel long ago. But I'm still very attracted to women."
Johanna Larsson, 29. Swedish Tennis Player. Lesbian.
"I kept my first relationship secret from everyone for two years before the situation got untenable. It was horrible to lie. I remember once that my mother had asked me if I met a woman and I denied it. I closed in upon myself, and I had no choice. My mum's reaction was unbelievable, she told me 'I love you no matter what.'"
October
Alex G, 25. YouTuber. Bisexual.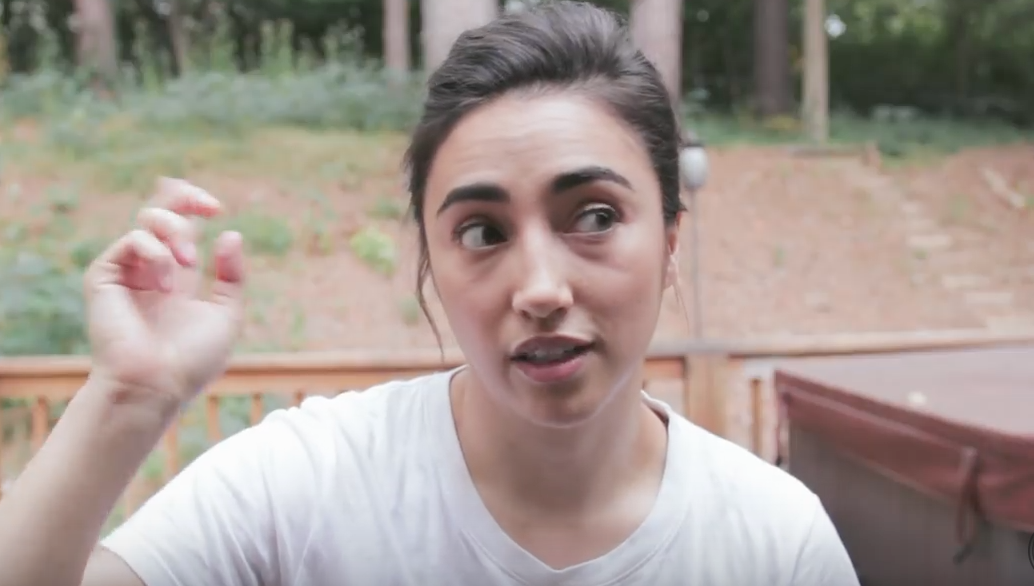 "Seeing Evan Rachel Wood talk was the first time I had seen myself in someone else who claimed bisexual as their identity. And I was like, whoa, I guess it's like, okay to say that I'm bisexual? That makes sense to me. This makes sense for who I am."
Demi Lovato, 25. Actress/Singer. Bisexual.
Lovato has been fairly open about her potential for sexual fluidity for a while, but it wasn't plainly articulated until this year, during press for her documentary "Simply Complicated" and within the documentary itself. Also remember that brief shimmer of time where she was possibly dating Lauren Abedini?
"I am on the dating app with both guys and girls; I'm open to human connection, so whether that's through a male or female, that doesn't matter to me."
Teddy Geiger, 29. Singer/Songwriter. Transgender.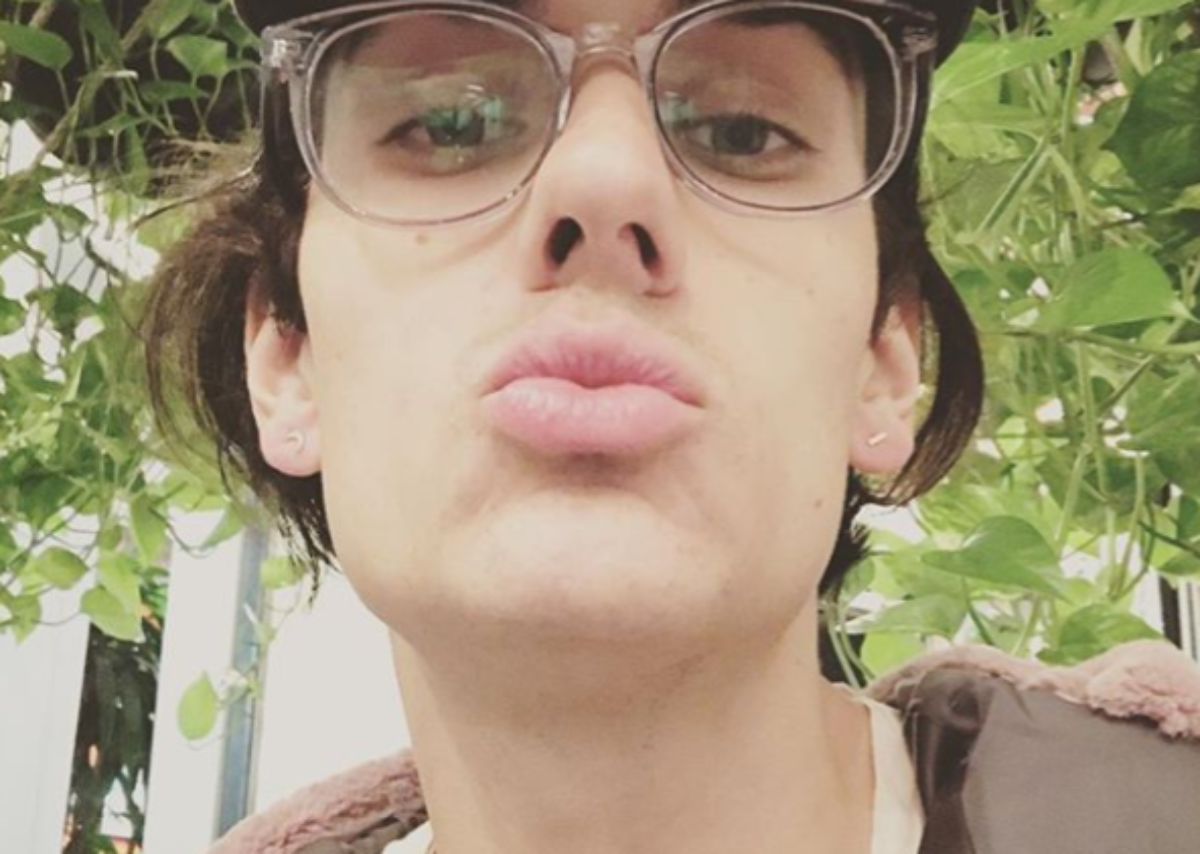 Teddy's fans had questions about her recent physical appearance, and she confirmed on twitter that she was a trans woman:
"I am transitioning. I started talking about it with a couple of my close friends and family about a month ago and it's given me the courage to start the process. I feel like the next step is to tell all y'all. So here goes: love it or hate it, this is who I have been for a long time. I love you guys."
Fiona Falkiner, 34. Model/TV Personality. In love with a woman.
Falkiner is an Australian plus-size model who confirmed on social media that she was dating Lara Creber.
"Lara and I met on a trip to South America and I'm all about falling in a love with a person and yes, I've fallen in love with Lara. This is the first female relationship I've had and I didn't think there would be interest in it because it's just normal life. I was opening myself up to good people, to good experiences. You know, finding what makes me happy and I think it helped being away from Australia as I guess I could just be myself."
Etta Ng, 18. Jackie Chan's Daughter. Lesbian.
Ng is estranged from her famous father and had been hospitalized for suicide attempts in the past. Nine months into her loving relationship with 30-year-old internet star Andiautumn, Ng was ready to move out of her mother's house and declare "I'm gay!" on social media.
"People all over the world have been rooting us on as Hong Kong media continues to mock. I've grown up in a world of negativity and close mindedness but I am at that point where I realise that I can use my experience to tell my truths and help others just like me."
November
Rutina Wesley, 38. Actress. Engaged To a Woman.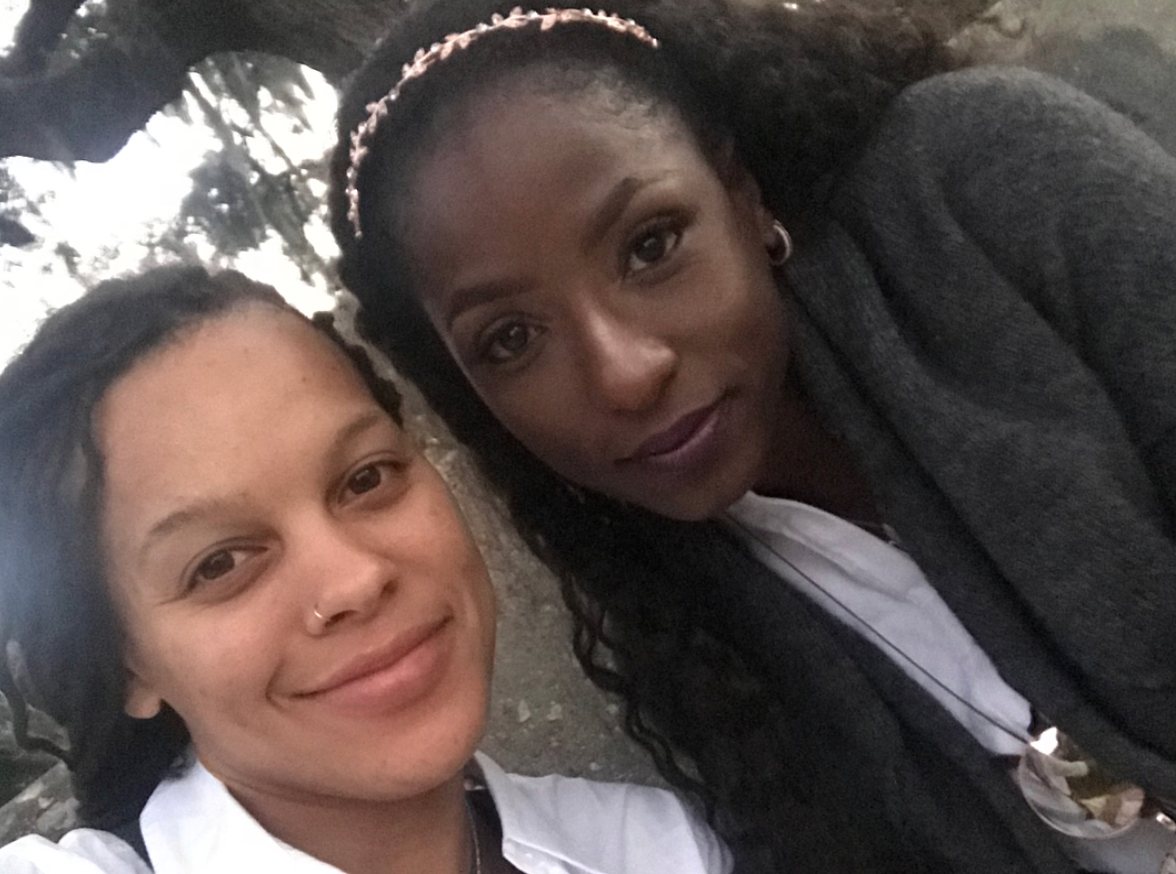 Wesley came out by announcing her engagement to her girlfriend, New Orleans based chef Shonda, on instagram.
Elle Mills, 19. YouTuber. Bisexual.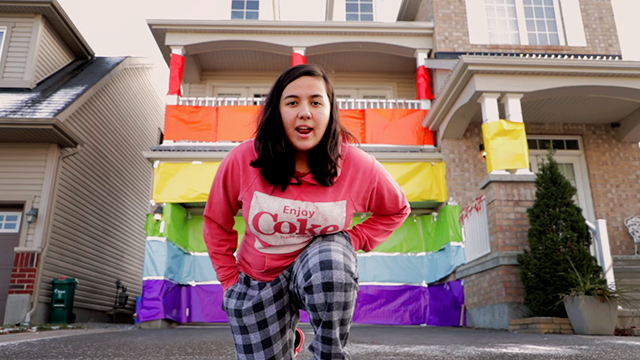 "Throughout the years, I have found many guys attractive, but deep down I knew I had other attractions as well. It's a side of myself that I've been so scared of that i heavily repressed it… until I met… her."
Maisie Richardson-Sellers, 25. Actress.
It's not like Maisie wasn't ever closeted, and obsessive fans of the Legends of Tomorrow actress were aware of her relationship with out musician Clay since it geared up on social media in early 2017. But in an age when celebs are often spotted canoodling, expressing love via emojis, and getting matching tattoos in Las Vegas while maintaining assertions of heterosexuality, nobody wanted to jump the gun. Still, we feel pretty safe about charging forward on this one after she posted this, and definitely after she celebrated her one-year anniversary with Clay on a sweet instagram post.
"I am done with living a life that is acceptable to someone else's standards of "normal". As a female, it is not "normal" to prioritize your life around a sport. I do. It is not "normal" to only live in an area for 6 months because you have to go to your next season. I do. It is not "normal" to miss holidays with the family because you are playing soccer. I do. It is not "normal" to be gay. I am. It's not "normal" to not know what you want to do with your life. I don't. The list goes on and on, but it shouldn't matter because what even is normal?"
---
December
Lights, 30. Singer. Bisexual.
Lights talked to People Magazine about her struggles with depression and her bisexuality and how her three-year-old daughter helps her manage her mental health.
"If I met the right girl, I could easily fall in love. Love is so much more than gender: You fall in love with a person."
Ariela Baler is best known for her roles on Marvel's The Runaways and One Day At A Time. She came out on Twitter. We love her.
"Literally everything I do is to get back at the people who called me ugly & gay in middle school. They were right, but it was mean-spirited!"