Hello friends! First things first: It's J. Crew's lesbian season! I love fall, because the J. Crew catalog is full of lanky lesbians with similar hair throwing their arms over each other in terribly strange and loving ways. It's a joy and a reminder: cuffing season is here.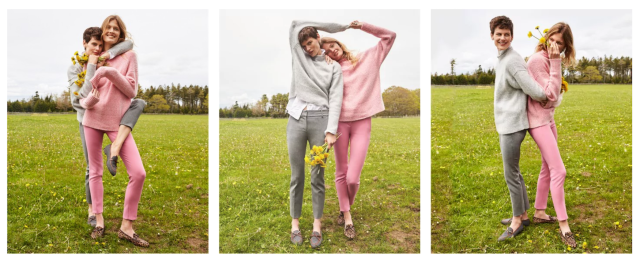 I am in a crazy bananas time of my life right now and I feel like this week has flown by while also taking twenty years. This is only more proof to my theory that time is fake because how can a week feel long and short at the same time? But you know, I'm not a scientist. Anyway, I'm coming at you this week with some rays of sunshine in this overall garbage fire of a world.
---
Unrelated Delights
+ "It's a lovely weekday morning in the village and you are a horrible goose."
+ Danielle Steele has a pretty wacky desk.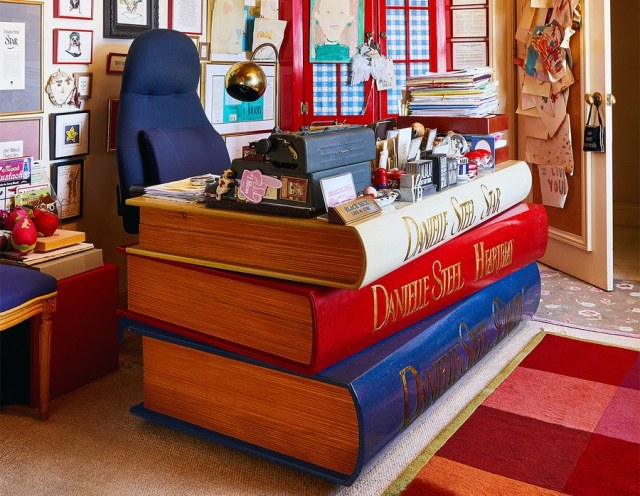 + This woman decided to walk a 10k route and stop to eat tacos at every taco joint along the way.
---
Ladies
+ Trans women will be admitted to one of Cambridge University's women's colleges, Murray Edwards College.
The college president, Barbara Stocking, said in a statement that, "We are a college that is open to all outstanding young women, and so it is absolutely right, both legally and within our set of values, for anyone who identifies as female to be able to apply to study with us."
+ A member of Brigham Young University's unofficial LGBT group came out as a lesbian as part of a photojournalism project. She shared her thoughts on being LDS and queer and BYU's policies and culture with regards to LGBT students.
+ Jackie Chan's daughter is a lesbian and is living with her girlfriend in Hong Kong.
https://www.instagram.com/p/BZ6lfsNHije/?taken-by=stolenmilktea
---
And the Beat Go
+ Lin Manuel Miranda is back at it again for Puerto Rico with a song, "Almost Like Playing". The proceeds are going to the Hispanic Federation to help with hurricane relief efforts. Plus, to quote Autostraddle Staff Writer Carmen Phillips: "it also PROMINENTLY FEATURES GINA RODRIGUEZ RAPPING!!!"
---
Did You Know We Interviewed Ani DiFranco Last Week???
It's honestly such a good interview my friends. Go read it right now. It's so so good. Look, here's my favorite part.
Every time I leave my house and I go on tour the first thing that happens is I get in a taxi and the person driving becomes my new best friend. And each of us treats each other kindly, with respect, we talk about what's important to us, and I have positive experiences and I feel like this is what's happening, this is the real us. It's a lie, it's a big lie that they foist upon us through this incredible bully-pulpit of the media: that we are each other's enemy, that we're a threat to each other. None of that is true, and I think the more that you leave your house and you go and associate with people and I swear you will become more hopeful.
Go finish reading it! It's so good! Love you mean it! Happy Sunday!