Exactly one day ago, Queen Sugar/True Blood star Rutina Wesley posted what seemed like a pretty normal and not-at-all gay quote on Instagram. "Overthinking is our biggest cause of unhappiness," the quote proclaimed, "Keep yourself occupied. Keep your mind off things that don't help you. Think positive." Not bad advice. Okay, but it wasn't just a quote. It was a photo gallery. Rutina and a pal having a nice meal. Rutina and a pal posing for a selfie. Rutina smooching her … gal(?) pal on the cheek. A diamond ring on her engagement ring finger. Hashtags:
#StillRingsTrue
#AlwaysMORENeverLESSISaidYES
#SheFeedsMySOUL
#IWasLookingAtHERAndFoundMyJOY
#ImHavingAPrivateParty
#LoveOfMyLIFEYouAreMyFriend
#AllIHadToDoWasTurnAround
@chef_shonda #ILoveYouMoreThanWORDS
Exhibit A (not gay)
Exhibit B (pretty gay) 
Exhibit C paired with Exhibit B paired with #AlwaysMORENeverLESSISaidYES (gay)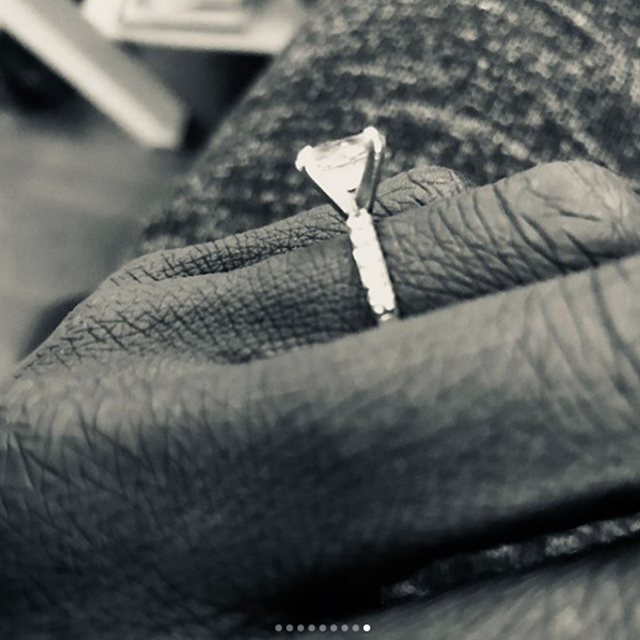 Go ahead, scroll through her Instagram gallery yourself; I'll wait.
Rutina Wesley just came out by announcing her engagement to a woman on Instagram. Right? Y'all, right? Rutina and Chef Shonda, congratulations! Autostraddle wishes you all the happiness in this world!
---
Before you go!
It takes funding to keep this publication by and for queer women and trans people of all genders running every day. And A+ members keep the majority of our site free for everyone.
Still, 99.9% of our readers are not members.
A+ membership starts at just $4/month.
If you're able to, will you join A+ and keep Autostraddle here and working for everyone?
Join A+