Former Disney Star and Pop Queen Demi Lovato has long been open and honest with her fans about her life. She's talked before about struggles with being bullied, mental health, eating disorders and other issues. She's never shied away from letting her fans into her life in order to connect with them and build meaningful relationships. She takes all of this a step further in her new Youtube documentary "Simply Complicated," which premiered last night. Through archival footage, behind the scenes shots of Demi working on her new album Tell Me You Love Me and interviews with friends, coworkers and Demi herself, we learn more about the vulnerable pop star than we've ever known before, including hearing her talk about dating both men and women. It's available for free on YouTube!
At the outset of the documentary Demi tells us, "I've learned that secrets make you sick. I'm learning how to be a voice and not a victim. I've learned that sex is natural. I've learned that love is necessary." We also hear the kind of honesty that we're going to see throughout the documentary when she opens by saying she's nervous because "the last time I did an interview this long, I was on cocaine."
Lovato grew up with an emotionally and mentally abusive father who was an addict, and at a young age she started drinking with her friends in Texas. By 17 she had started using cocaine. All of this got worse as her stardom increased. She talks about how much she struggled with the grueling schedule of a Disney star as a teen girl who hadn't yet figured out she also had addiction and mental health issues. She details anger issues, depression, constant partying and drug use and the breakdown that lead to her first time in a treatment facility. Getting better was a struggle for her, one that she's still dealing with, and she doesn't hide any of that. Demi and her friends talk about how it took years and several trips to rehab and psych wards for her to finally decide she wanted to get better, to stop drinking and using cocaine and Adderall every day. While she's doing better now and hasn't used in five years, she discusses her ongoing struggles with eating disorders; she's in therapy and spends regular time meditating and working out in order to keep her life on track.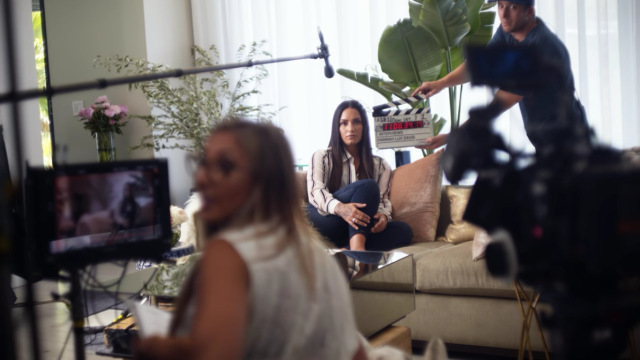 In terms of her love life, Demi says that she never loved anyone like she loved long time boyfriend Wilmer Valderrama, but that "there's just so much of my life I hadn't explored yet," when talking about why the two broke up. She's just turning 25 this yea and has been sober for five of those; she's never lived on her own before and she's got a lot of work to do to figure out who she is.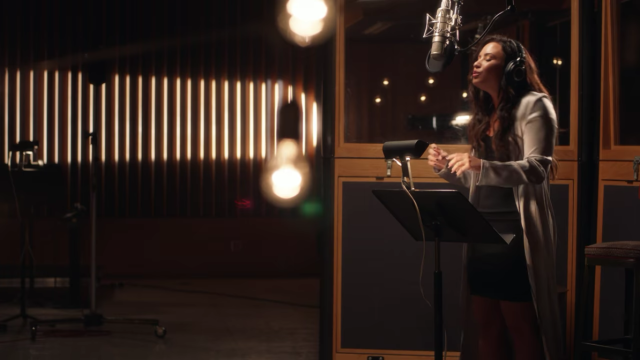 At one point Demi's assistant relates how at one concert alone, she had set up four possible suitors in the audience for Demi — when they start to try to figure out their names, it becomes clear that Demi has a lot, and I mean a lot, of suitors. Demi's using the dating app Raya, and says "I am on the dating app with both guys and girls; I'm open to human connection, so whether that's through a male or female, that doesn't matter to me." She loves dating, she loves having casual sex, she loves men and women. She talks at length about how she's felt discouraged from being open about her sexuality, but she's proud to be a sexual person and isn't going to be ashamed of it. There's no reason to doubt her sexuality or suggest she's still in the closet when discussing Demi; she's into girls, she says so explicitly; let's believe her. Demi Lovato is a queer woman who likes to have fun and likes to have sex. Her singing songs like "Cool For the Summer" isn't her cashing in on the "trend" of being queer, it's her celebrating who she is and what she likes to do.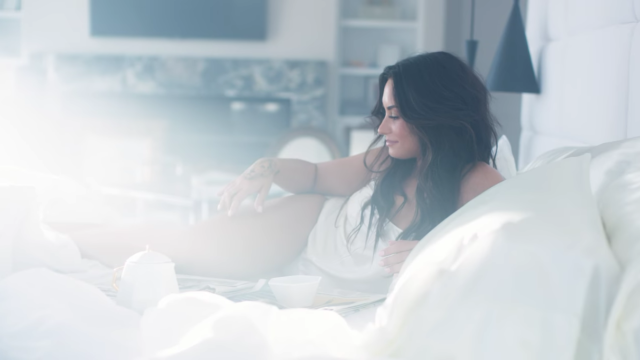 Demi ends the documentary by talking about her connection with her fans and saying it's the most important part of her career. She wants to build trust with them and be honest with them, and she's happy that she's able to do that. Artists that connect to their fans and talk about their struggles and their strength and their identities are important; women like Demi Lovato, Kesha and Hayley Kiyoko are all being radically vulnerable about their personal lives in their work and in interviews. They're not letting anyone feel alone. Demi wants you to know that if you struggle with substance abuse or body image issues or eating disorders or suicidal thoughts, she's there with you. She wants you to know that no matter who you love, she's on your side. She wants you to know that no matter how many people bully you and call you names for being who you are or the way you look or who you sleep with, she understands and she's been there too. And Demi wants you to know that she's working on it, and she's seeing the light at the end of the storm, working every day to be the best version of herself she can be. And she's letting you know that you can do the same thing.