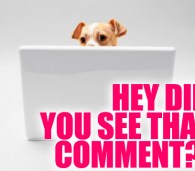 Holalala chiquitas! In my fridge is a can of redbull and a pre-made homemade sandwich for my exam tomorrow morning, and I feel like that says all you need to know about my life right now. So on to the comment awards!
This week Team Press went to the GLAAD Media Awards in LA and Rachel liveblogged it and it was fabulous. No, really. Dolly Parton was there. Know what else is fabulous? Annika, your typical urban hipster femme twenty-something trans lesbian. Yeah, you read that right!
We've got two new playlists this week as well, one dedicated to Laneia inspired by a photo, and one that will help you get off your couch and go to that party you said you would go to.
Lily's back with another College Lesbianage and it's probably the best one yet. There may or may not be a Mandy Moore cover band and it may or may not include Lily and her brother. Just saying.
I'm not sure how to describe this, but here is an article/blog type post about an American lesbian studying abroad in Uganda. It is definitely the best thing I've read recently, and I'm saying that after just telling you about the Mandy Moore cover band.
Oh, and here are 100 pictures of Shane, which you probably needed.
Love,
Autostraddle
xoxoxo
---
On Laneia's Team Pick: These Veganized Sandwiches:
The Disco Pussy Award to L, terracottatoes, kakapo: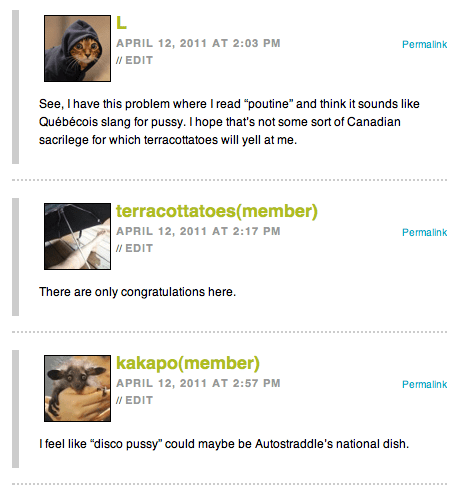 On How Many Gay People Out There In The Big Wide World?:
The Logic Award Award to Chandra:
It doesn't matter if it's 10% or 0.001%. Human rights aren't dependent on how you do your math.
On NOM Strategist Realizes Homogays Are "Real People", Now Supports Marriage Equality:
The Mean Girls Always Finds Its Way Here Award to Kris, AJ: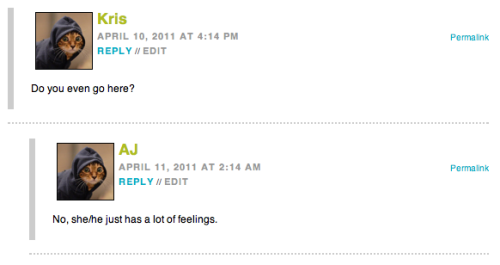 On NSFW Sunday Can't Hardly Wait To Have Lesbian Sex:
The It Was Perception Award to JJules, jendar26: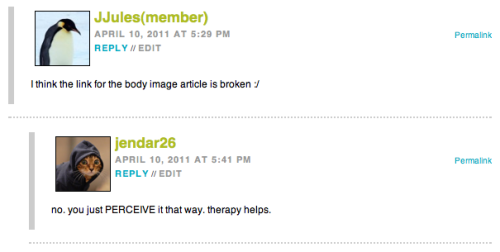 On GLAAD Media Awards Los Angeles: The Liveblog!:
The wasteunit Award for Loving Rachel K to wasteunit: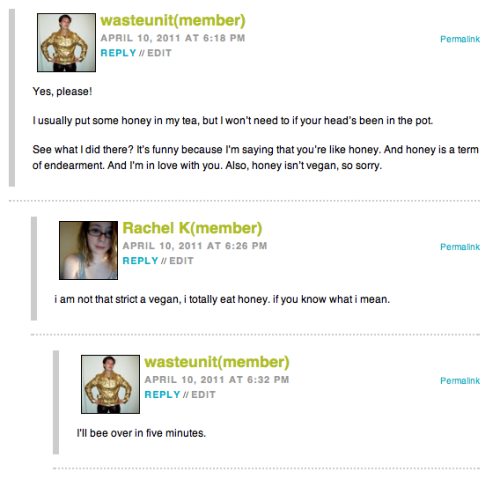 The Rachel Is So Good At Writing That It Still Makes Sense When You Read It Backwards Award to Paper:
I just read the whole thing backwards WITHOUT EVEN REALIZING. What is my life. What is my brain. Someone save me.
The OMG What Even Award to Kimmie, terracottatoes, Jactance, SomethingClever, hedonisting: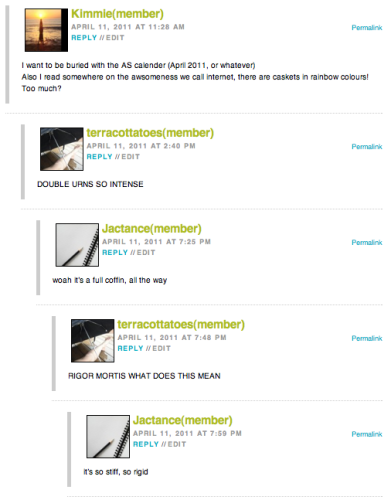 The Adam and Steve Award to allie:
these gay cavemen are the demise of our society. painting all them caves, making bison sandwiches with the wimmenz. ITS OOGA AND BOOGA, not OOGA and STEVE.
all they needed was the light of jesus to——-oh wait.
On Laneia's Team Pick: This Thing About Internet Comments:
The FORWARD THIS OR YOU'LL DIE Award to Dani:
THIS IS SCARY CAUSE THIS ACTUALLY WORKS:
01) SAY YOUR NAME 10 TIMES
02) SAY YOUR MUMS NAME 5 TIMES… See More… See More… See More… See More
03) SAY WHO YOU LOVE 3 TIMES
04)
PASTE IT TO 4 OTHER GROUPS
05) PRESS F6
SOMETHING AMAZING WILL HAPPEN!!!!!!!!
I know this fits in somewhere.

On Donald Trump Doesn't Like Gay People Anymore, But Guess What, He Never Did:
The Or This Award to techalms, JC: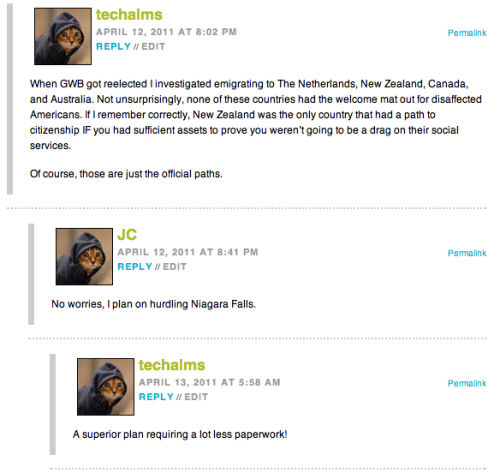 On Lily's College Lesbianage #12: Quarter-Life Crisis and Red Carpet Ricky Martin:
The We Are All Made of Kittens Award to kd15, kumquat: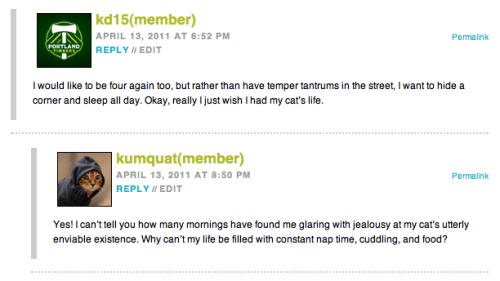 On Playlist: Get Off The Couch And Go To The Goddamn Party:
The Best Kind of Snark Award to Krysta:

On Kobe Bryant Acts Like a [Redacted], Gets Fined $100,000:
The NEW RULE Award to diver:
Who gets the $, the NBA? I hope they change it and Kobe calls me a dyke 1,000 times, so he must then pay me $100,000,000.