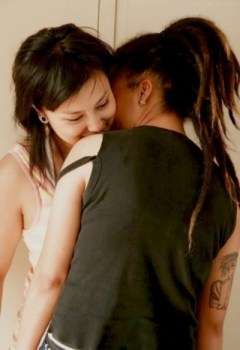 Today is Sunday. What are you wearing? You should change into something more comfortable if you're not comfortable. It's Sunday. If you want to have sex, you might end up taking it off later. Whatever it is that you're wearing.
A study shows that sex is better if you wait until marriage, but that study was possibly totally bunk — like Psychology Today wonders if the entire sample was garnered from students at Brigham Young Unversity. For real. (@psychology today)
Have you ever waited? I mean, obvs we can't wait until marriage because it's not legal for gays to get married, but you should try it, says a friend who shouldn't be looking at my computer screen but IS. It's always hard not to have sex on or before the first date AM I RIGHT LADIES but, if you're forced to wait for one reason or another, it's really special that by the time you finally get naked, you totally understand the other person's body from all that heavy petting and totally understand their mind from all that conversation. Then it ends up being even specialer. Just a tip from a friend.
New York Magazine Sex Diary – The Polyamorous Transman Getting It On to the Glee Soundtrack: "We start to play a game where I get a hand job if I sing along and they stop if I stop. I have to sing "Lean on Me," which takes the lyrics "If you have a load that you have to bear" and "Call on me brother when you need a hand" to a whole other level." (@nymag)
More "science" — your body image alters after the first time you have sex, maybe. (@scientific american)
My First, and Second, and Third, and Fourth Threesome: "Part of the reason I've had so many threesomes, I'm sure, can be blamed on that trough of horniness known as college. I was somehow the only out bisexual among my group of mostly straight friends, and on any given weekend, we would get semi-naked, talk about Heidegger, and drink enough booze to sterilize a small lake." (@alternet)
It's a dude asking, but the advice still stands – All the girls I've ever dated were insane. Why are crazy women drawn to me? (@nerve)
Adriana Nicole's Dangerous Mind, starring Jiz Lee and directed by Tristan Taormino, is out out out. Do you want it?
1 Woman. Many Definitions of Rough Sex. 5 Different Fantasies. She creates the scenes. She chooses her partners. She controls what happens. Watch as Adrianna shares her most intimate fantasies, tests her own boundaries, and rides the seductive line between pleasure and pain. Witness her explosive sexuality at its most extreme: raw, rough, and real.
Katrina Bowden is Esquire's Hot Woman of 2011. I've never heard of this woman, but she looks more or less like all the others. (@esquire)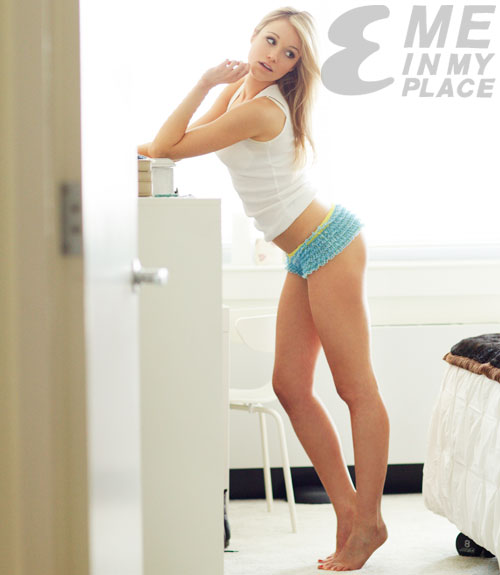 I bet you always wanted to know more about sploshing: "What's the first thing that comes to mind when you think about someone getting a pie in the face? "The Three Stooges?wp_postsCircus clowns? April Fools' Day? For people who are into sploshing, the first thing that comes to mind is sex. You heard me right, sex." (@foxnews)
Sex advice from Girls With Underarm Hair: "The first time I had a crush on someone who was the same gender as me, it was on a woman who didn't shave her legs. I was so fascinated by it; I couldn't put my finger on why, but eventually I followed suit and then came out. Not shaving became a signifier of being gay. I lived in a region where there was a particular look for a gay person." (Also the last girl, Nikki, is pretty amazing.)
Lesbian Spider Queens From Mars: It's a video game, sex is involved. Lesbian sex. I think.