​Good day, graham crackers! Many thanks to Vanessa for taking over last week while I was getting sunburned in an unfamiliar latitude. Isn't she the best?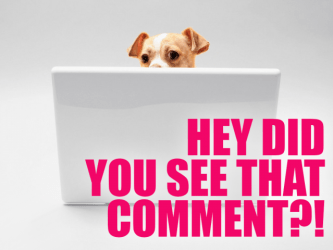 The days of summer may be numbered but Lizz knows there's still time to take your special lady on a summer day date. Pro-tip: Try impressing her with your pineapple-carving skills or knowledge of German gender assignment law.
SJ tried to figure out why gay-friendly Bollywood still lacks queer women and Rachel mulled over the media response to Chelsea Manning coming out as female.
We also had an Autostraddle first, a wedding proposal! No only that, it was just about the cutest, most-romantic proposal ever.  (Source: I'm pretty sure Vanessa is still squeeing over it.) We also introduced a new, must-read column series "True Stories of Unstoppably Extraordinary Lesbian Moms". Do yourself a favor and check it out ASAP, possibly while listening to your new favorite queercore band, Aye Nako. And did you know that A-Camper and poet extraordinaire Ashley Catharine is still taking the east coast by storm? Check out her most recent dispatch from the road and find out if she'll be in your city soon.
As you pay homage to this week's illustrious comment award winners, don't forget you can always nominate comments by emailing me at: carrie [at] autostraddle [dot] com. Just remember to include a link to the post and the user's name. Thanks, you're the best!
---
On NJ's Gay Conversion Therapy Ban Is Great, Not Indicative of Christie's Conversion to Decency:
The Preferably While Barefoot Award to Victoria:


On What I Learned From Buffy About All The Versions of My Queer Self:
The And We Make Link Errors Too! Award to penrosetiles:

On Straddler On The Street: Marika:
The Like Warm Cocoa On A Snowy Day Award to Brighid:


On Team Pick: Taylor Swift Becomes Tegan & Sara's Erotic Third, Many Lesbians Rejoice:
The Hear, Hear! Award to Sally: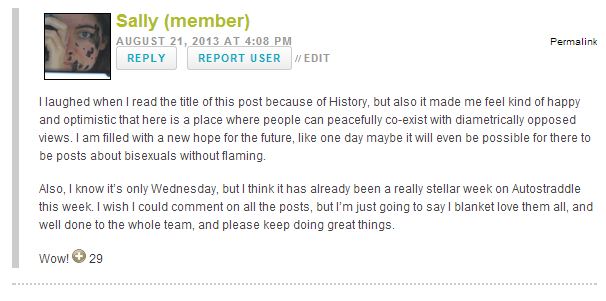 On Listling With Brief Commentary: Headlines For Posts That Neglecters Of Queer Women's Websites Must Think We Write:
The Missed Opportunity Award to Maggie: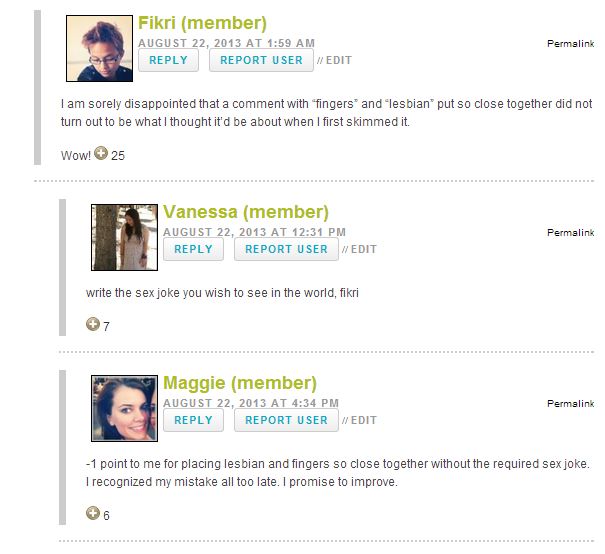 The On Tour With Slayer-Kinney? Award to Amanda:
The Or An Ark? Award to kd15 and Kathryn (and of course Riese, always Riese):
---
See a clever, hilarious or thought provoking comment around this website-ship? Email it to me at: carrie [at] autostraddle [dot] com!