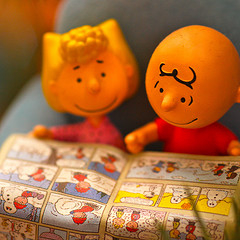 HELLO and welcome to the 89th installment of Things I Read That I Love, wherein I share with you some of the longer-form journalism/essays I've read recently so that you can read them too and we can all know more about assisted living facilities! This "column" is less feminist/queer focused than the rest of the site because when something is feminist/queer focused, I put it on the rest of the site. Here is where the other things are.
The title of this feature is inspired by the title of Emily Gould's tumblr, Things I Ate That I Love.
An Oral History of Intervention (July 2013) by Natasha Vargas-Cooper for Buzzfeed – Oh lord I used to watch the FUCK out of this show. I was enabled by my then-girlfriend, Alex, who also had a sick enjoyment of Intervention which my present girlfriend does not share. But it turns out that it ended this year, for predictable reasons, like that everybody was onto them. This is a great look behind the scenes and includes an interview with Allison ("I'm walking on sunshine") about how she really wishes they would stop showing her episode 'cause it's really fucking traumatic.
The Nielsen Family is Dead (March 2013) by Tom Vanderbilt for WIRED – This is an extensive look at the new media metrics, how networks judge success of their shows based on more than just Neilsen ratings, like social media engagement. There are some interesting numbers in this, and a deep dark look at the prevalence of plot-relevant sex vs. sex-for-sex's-sake on HBO.
"From Game of Thrones to the new Arrested Development, television is better than ever. And it's not just a lucky accident. Turns out that networks and advertisers are using all-new metrics to design hit shows. Under these new rules, Twitter feeds are as important as ratings, fresh ideas beat tired formulas, and niche stars can be as valuable as big names."
Exit Music (August 2013) by Rumaan Alam for The Rumpus – "…when I moved here, I expected the New York of Woody Allen films. Gracious, cavernous apartments, fevered and hilarious conversations over dinner. I'd know intense, moody women like Judy Davis and men who had houses in the country and produced plays. I knew this to be a myth, but it was a myth I believed in."
Seeds of Suicide (June 2010), by Marie-Monique Robin for Guernica – How Monstanto's hawking of genetically modified cotton seeds and eventual domination of the market in India caused a sharp rise in suicides amongst cotton famers — three suicides a day, at its peak.
**Grief Magic, by Emily Rapp for The Rumpus: Although I'm not sure why, yet, this essay inspired me to return to an essay I've been working on for Autostraddle about my chronic pain disorder.
"There are well-documented grief stages, most of which are too prescriptive and orderly to be true, but this is more like an addiction. An addiction to dread, or an otherworldy commitment to vigilance; an insistent grip on anxiety as the ultimate familiar feeling, an emotional safety zone. I'm like an alcoholic who doesn't drink anything but worst case scenarios, or anything else I can possibly do to cause self-torment (erroneous emotional algebra is a special gift of mine, where something = something else, and the equation is always wrong) as a way of giving my brain something to do apart from ruminate on those final images of my son's wasted body lying in his crib, gone."
Life and Death in Assisted Living (July 2013), produced by ProPublica, PBS Frontline and Guernica – A four-part investigation of Emeritus Assisted Living Facilities, which have increasingly prioritized profit over actual care of their residents, leading to mistreatment, neglect and often death, while offering big payoffs to investors on Wall Street. It's really really horrifying, especially when multi-million dollar lawsuits, let alone basic humanity, do nothing to curb these damaging practices. The priority was "putting heads in beds" and not letting anybody move out unless they died. I also recommend against google image searching "bedsores."
Why Did You Shoot Me? I was Reading a Book (July 2013), by Radley Balko for Salon.com – An excerpt from "Rise of the Warrior Cop: The Mititarization of America's Police Forces." The danger of sending in SWAT teams, especially to raid places where gambling is taking place, and the innocent men who get gunned down and murdered in the process. In August 2010, Florida sent its SWAT teams into black-and-Hispanic owned babershops in the Orlando area looking for guns and illegal drugs. Even without a legal search warrant, they handcuffed people and held guns to their heads and found nothing. It's really fucked up.
Labor Pains, by Rochelle Gurstein  for Guernica (March 2010) – On With 15 million men and women unemployed, our writer argues that the first step to fixing the job crisis is re-imagining what Americans should be working on in the first place.
Wrench (August 2013), by Eric Neuenfeldt for The Paris Review – Working in bike shops all over the place. A nice personal essay that might be relevant to your interests.